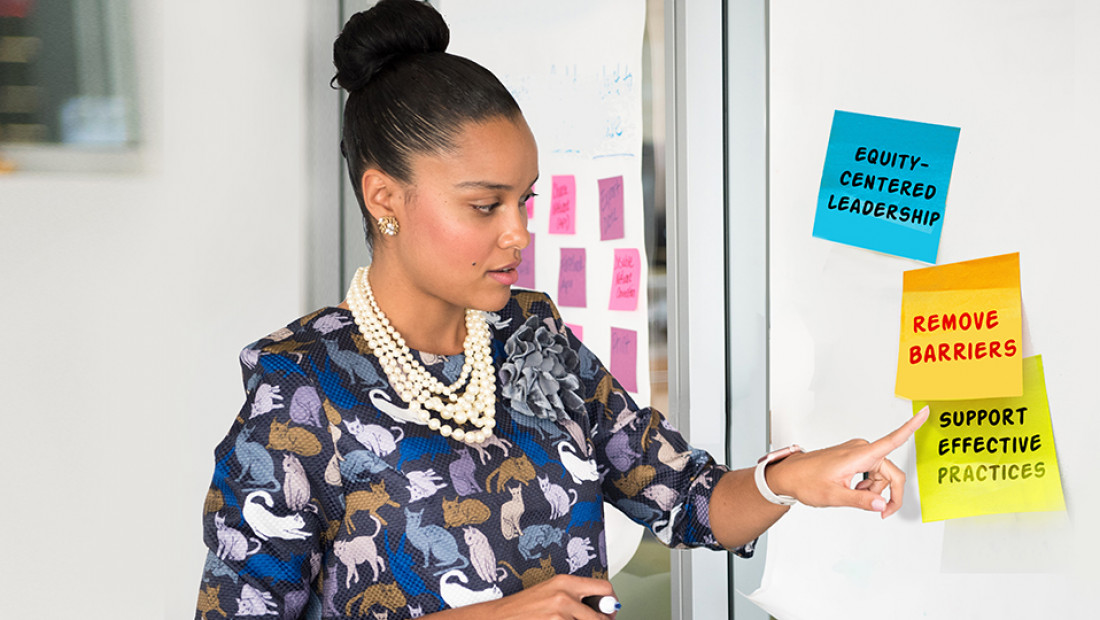 Professional development for principals to drive system-wide change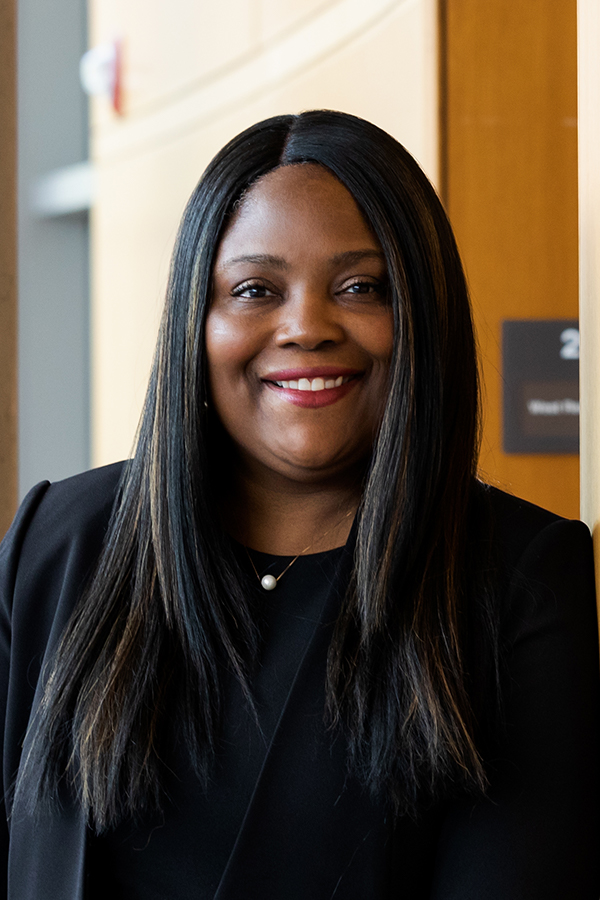 A new chapter began in the college's long history of collaboration with Columbus City Schools when the Wallace Foundation recently awarded the school district, with the college as partner, a $8.2 million, multi-year grant.
The grant supports the district in developing and supporting a pipeline for highly effective school leaders while addressing equity-centered practices that directly impact student achievement.
The aim is for current and future principals to benefit from equity-focused professional development around system-wide change, reflection and sustainability to benefit all students.
The college will be an active partner with the district in defining equity practices and those that improve district pipelines for educational leadership.
The college's co-principal investigators — Noelle Arnold, senior associate dean and professor of educational administration, and Nicole Luthy, chief of staff and director of strategic operations — will work with the district and other grant partners to design a comprehensive, aligned, equity-centered pipeline that translates its vision into reality.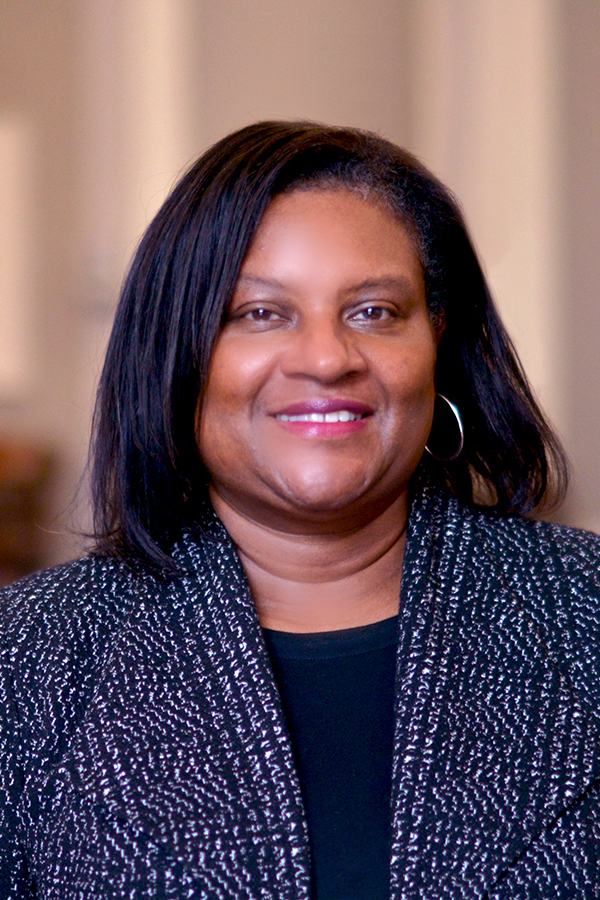 The Columbus City School District, the largest in Ohio, is one of eight in the country to receive funding from the Wallace Foundation's Equity-Centered Pipeline Initiative. The district's proposal, which the college helped write, was selected in a competitive, rigorous process.
What equity means in a given district depends on its history and context, according to the Wallace Foundation. Each grantee is invited "to develop its own, local definition of equity and define what an equity-centered leader needs to know and be able to do."
"The grant's emphasis on effective leadership, equity and diversity, and pipeline development aligns well with the core values and strategic pillars of our college," said Dean Don Pope-Davis. "We, too, are committed to excellence and the continuous improvement of our programs in order to meet the needs of our students and K-12 education partners."
Partnering with the college was a natural choice, according to Talisa L. Dixon, EdD, superintendent and chief executive officer of Columbus City Schools. "Our district's long-standing partnership with The Ohio State University has allowed educators and instructional leaders in our district to grow and enhance strategies aimed at supporting students," she said.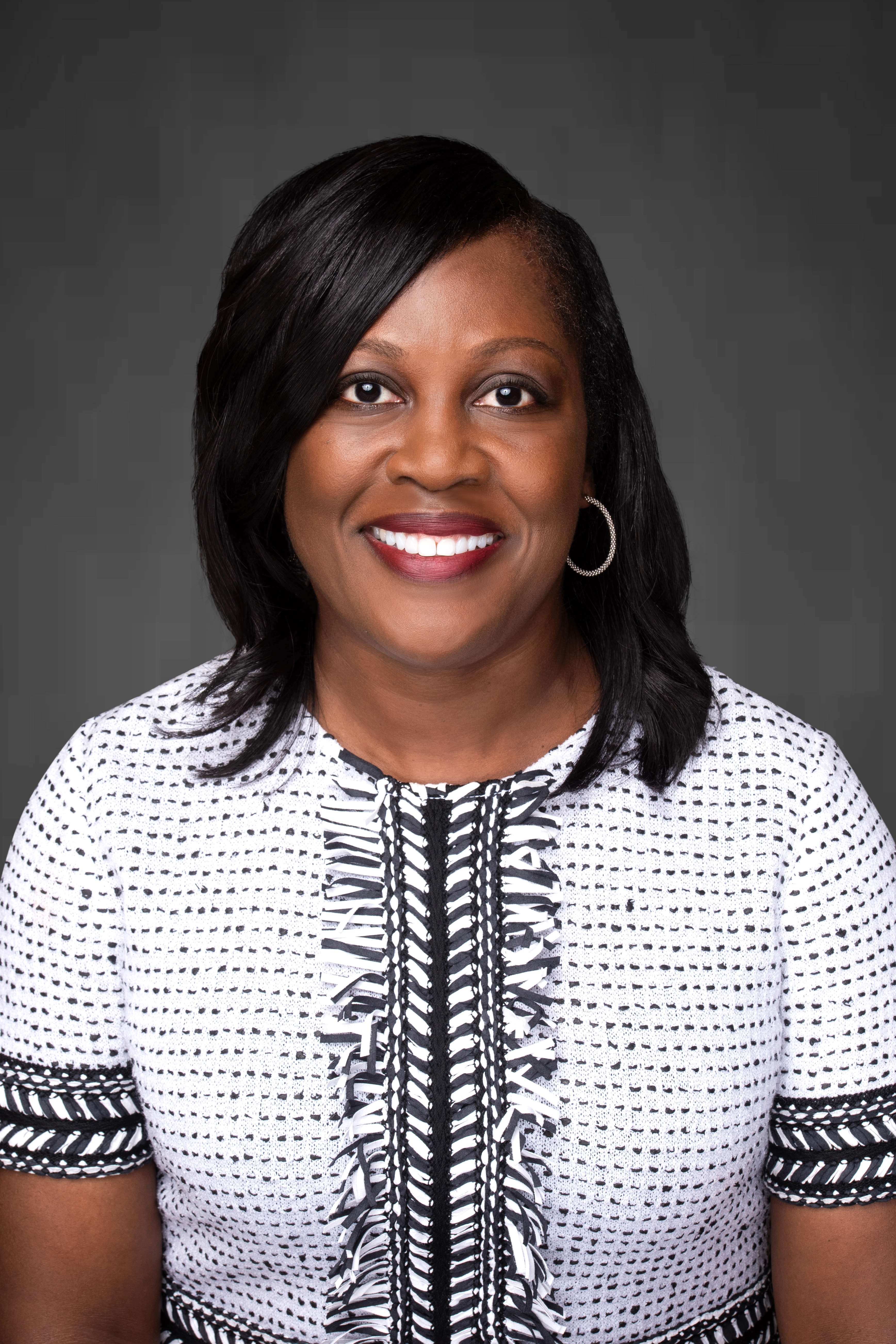 "We have a shared vision of eliminating socioeconomic barriers that stand in the way of achievement and creating equitable opportunities for all learners. The new Equity-Centered Pipeline Initiative that we will develop alongside the university will create a framework for current and future school leaders to make meaningful transformation in their schools and communities."
Dixon is currently one of three superintendents in residence holding a part-time appointment with the college. The role allows her to engage with faculty, staff and students on campus to share knowledge and discuss issues facing Ohio school districts.
Dixon has formed a District Partnership Team to lead the grant work. Members in addition to the college are Ashland University, Battelle for Kids and the Ohio Department of Education.
Initial steps and long-term goals
"Inclusive school environments must bridge various dimensions of equity as well as processes of equity implementation," Arnold said. "The college is excited to partner with Columbus City Schools as both our organizations continue this important work."
Arnold and Luthy will establish a committee internal to the college to assist in leading the project. Additionally, the University of Denver will serve as a mentor institution and provide support as project activities are implemented.
For sitting principals, the college will establish the Institute for Equity-Centered School Leadership to provide professional learning opportunities. The institute's courses and programming will be developed in collaboration with the college's Educational Administration Program, which is ranked ninth in the nation among graduate schools of education by U.S. News and World Report.
Future principals may prepare for the principal's credential exam of the Ohio Department of Education by taking one of the college's two programs for future principals. The Principal Licensure Program allows completion at a pace that accommodates a busy teaching schedule. The Accelerated Principal Licensure Program allows completion in 15 months.
Faculty and staff will review all the comprehensive courses and clinical experiences to ensure they are based on research about best practices in principal preparation programs. The programs must also reflect the on-the-job realities of the position and skills needed to successfully lead equity-centered schools in the district.
Luthy expressed appreciation for the opportunity to partner with Columbus City Schools as the district focuses on equity-centered leadership. "The project expands opportunities for our college to engage educational leaders, and it deepens our commitment to support K-12 urban education, she said.
The Wallace Foundation will share news of success in a variety of formats during and after the five years of the project. The college expects to support the fulfillment of the grant through its lifespan.  
The Wallace Foundation's Equity-Centered Pipeline Initiative began in fall 2021. District grantees in addition to Columbus City Schools are in Baltimore City, Maryland; Washington DC; Fresno, California; Jefferson County, Kentucky; Portland, Oregon; San Antonio, Texas; and Winston-Salem, North Carolina.
The Wallace Foundation is an independent, national foundation dedicated to supporting and sharing effective ideas and practices that expand learning and enrichment opportunities for children. The foundation maintains an online library of lessons at www.wallacefoundation.org about what it has learned.