Image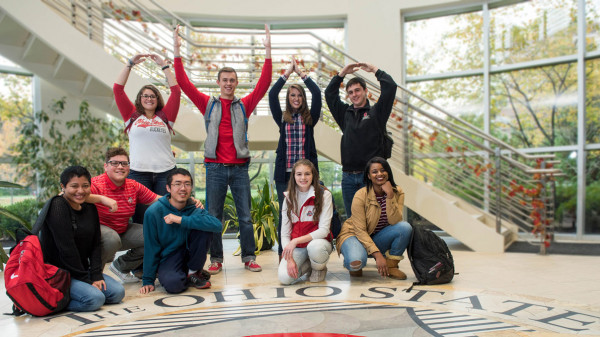 Higher Education and Student Affairs Minor
Section Items
The 12-credit hour Higher Education and Student Affairs (HESA) minor is a great opportunity for you to make meaning of yourself, your experiences and your potential career choices as an undergraduate student at Ohio State.
When you complete the Higher Education and Student Affairs minor, you will gain:
Awareness of the experience and specific needs of diverse student populations

Insight into student development theories and theorists

Historical and philosophical perspectives of student affairs

Knowledge of research on college students and their social and physical environments

Reflection opportunities for practical work experience in student affairs
Section Items
Courses
Required courses (6 credit hours)
ESHESA 3200 – So You Want to Work with College Students? Intro to Student Affairs.
ESHESA 2577 – Diversity and Social Justice in Leadership
Elective Courses (6 credit hours)
Choose two courses from the following electives to complete the minor credit requirements.
ESHESA 2239 – Land-Grant Universities: Mission and Leadership
ESHESA 3202 – International Student Experience
ESHESA 4201 – The Asian American Student Experience
ESHESA 4202 – The Latinx Student Experience
KNSISM 4411 – College Sport
COMPSTD 2321 – Introduction to Asian American Studies
COMPSTD 2332 – Introduction to Latino Studies
COMPSTD 2323 – Introduction to American Indian Studies
COMPSTD 2367.07 – Religious Diversity in America