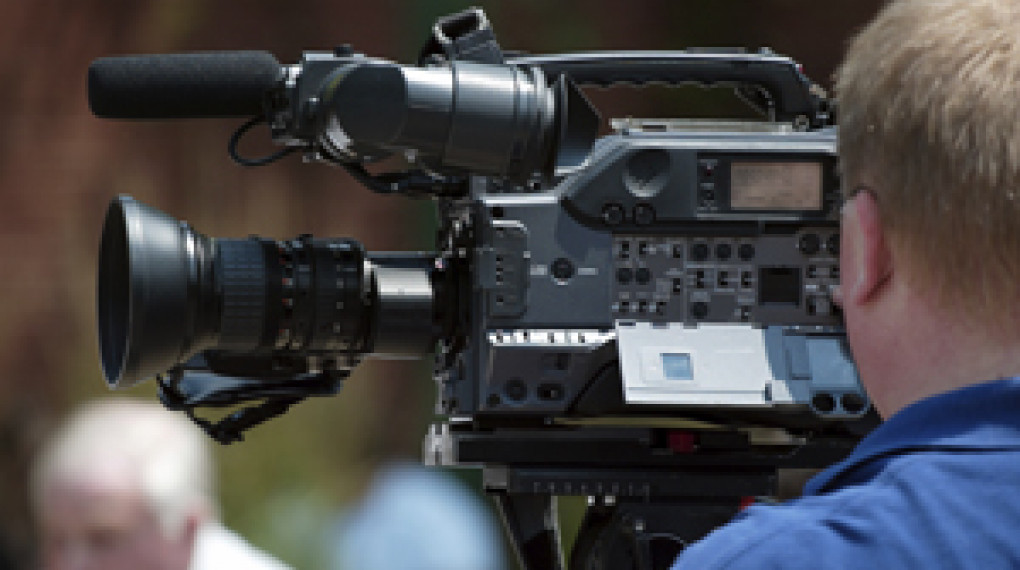 Media Requests
Section Items
The College of Education and Human Ecology media relations professionals appreciate your interest in the college's people and programs.
Our experts include leaders in education psychology, financial management, personal relationships, customer service, fashion production and sales, classroom teaching, and many other fields of interest to families, parents and consumers.
Section Items
College of Education and Human Ecology Experts Media List
Contact Robin Chenoweth or 614-292-4658 to arrange an interview with an expert listed or get connected related to another topic.
Department of Human Sciences
Consumer Sciences
Lauren Jones
Associate Professor of Consumer Sciences
Expertise: Policy-based research on child and family wellbeing, especially consumer protection, social policy and health
Cäzilia Loibl
Professor of Family and Consumer Financial Services
Expertise: Financial decisions facing aging populations; behavioral aspects of consumer financial decision-making; mortgage foreclosure prevention counseling
Jay Kandampully
Professor of Consumer Sciences
Expertise: Hospitality management and marketing; tourism; management of health and wellness services
Qing (Stephanie) Lui
Associate Professor of Hospitality Management
Expertise: Consumer behavior, marketing strategies for experiential consumption; advertising and social media; technology innovations in the service industry.
Julie Hillery
Associate Clinical Professor of Fashion and Retail Studies
Expertise: Ethics, sustainability and corporate responsibility in the fashion, retail and hospitality industries; how dress affects personal and workplace interactions; consumer retailing and consumer behavior
Tasha Lewis
Nina Mae Mattus Endowed Clinical Associate Professor, Fashion and Retail Studies
Expertise: Consumer-driven aspects of fashion as the industry contends with advances in technology, shortened product lifecycles and demands for more social responsibility, sustainability and transparency
Human Development and Family Science
Arya Ansari
Assistant Professor of Human Development and Family Science
Expertise: How publicly funded preschool and homelife shape school success for children; effects into adulthood of school absences for children in grades K-8; effect of school uniforms on students
Michael Betz
Associate Professor of Human Development and Family Science
Expertise: How local economic conditions impact well-being; difference between the economies of rural and urban areas; preventing opioid abuse; how economics impact opioid use
Ashley Hicks
Clinical Associate Professor of Human Development and Family Science; Director of OSU Couple and Family Therapy Clinic
Expertise: Adolescent and family development; unique needs of Black and other marginalized populations; eating disorders; child/adolescent trauma, depression, anxiety and self-harm
Stephen Gavazzi
Professor of Human Development and Family Science
Expertise: Land Grant universities and their impact on tribal communities; campus-community relationships; impact of family dynamics on adolescent development, psychopathology and problem behavior
Natasha Slesnick
Professor of Human Development and Family Science
Expertise: Licensed clinical psychologist; interventions for substance-using homeless youth, substance-using mothers and their children
Deanna Wilkinson
Associate Professor of Human Development and Family Science
Expertise: Urban poverty and community change; adolescents in family dysfunction; youth leadership through food production; gun violence; how intergenerational relationships protect youth
Human Nutrition
Irene Hatsu
Associate Professor of Human Nutrition
Expertise: Food and nutrition insecurity of vulnerable populations; nutrition and mental health of youth
Sanja Ilic
Associate Professor of Human Nutrition
Expertise: Food safety, prevention for consumers, food handlers and at-risk populations including those in different cultures and with chronic disease
Julie Kennel
Associate Professor – Clinical of Human Nutrition
Expertise: Healthy eating through theory-based behavior-change strategies
Kinesiology
Kwame Agyemang
Associate Professor of Sport Management; member of Ohio State's Athletic Council
Expertise: Institutional and social change in the sport industry; how people and groups transform sport organizations and institutions
Jackie Goodway
Professor of Kinesiology
Expertise: Promoting motor skill development and physical activity in young children who are at-risk or economically disadvantaged to ensure lifelong physical activity
Samuel Hodge
Professor of Kinesiology
Expertise: Adaptive physical education for children and people with disabilities
Weidong Li
Associate Professor of Kinesiology
Expertise: Student motivation, weight-related teasing and coping; lifestyle interventions and their impact on K-12 student health and academic achievement
Jeff Volek
Professor of Kinesiology, registered dietitian
Expertise: Expertise: Nutritional ketosis; fat as a tool for athletes; low-carb diets for athletes; dietary supplements to augment physical performance and recovery
Department of Educational Studies
Eric Anderman
Professor, Educational Psychology
Expertise: Academic motivation, cheating, adolescent development, risky behavior prevention in adolescents; student and parent violence against teachers and administrators; teacher burn-out
Ana-Paula Correia
Professor of Learning Technologies
Director, Center on Education and Training for Employment (CETE)
Expertise: Learning Design, User-Experience Design & Research, Online/Mobile Learning & Teaching, Collaborative Learning, Entrepreneurship in EdTech.
Lori Patton Davis
Professor of Higher Education and Student Affairs; Department Chair, Educational Studies
Expertise: African Americans in higher education; critical race theory; diversity initiatives on college campuses; girls and women of color in education; college student development
Colette Dollaride
Professor of Counselor Education
School counseling and leadership in school counseling; professional identity development of counselors; social justice supervision and identity development
Edward Fletcher
Distinguished Associate Professor of Workforce Development and Education
Expertise: How career and technical education (career academies) affect students' long-term outcomes for postsecondary education and labor market, especially for low-income and diverse students.
Darcy Granello
Professor of Counselor Education
Expertise: Suicide prevention/assessment/treatment, mental illness stigma reduction, cognitive development of counselors
Muhammad Khalifa
Professor of Educational Administration
Expertise: Minoritized student identities; schools as liberatory spaces for youth; recognizing and valuing communities and their ancestry in schools; using culturally responsive leadership to combat racism in schools  
Antoinette Miranda
Professor of School Psychology, Chair of Teaching and Learning
Expertise: Behavioral interventions in school psychology; empowerment of Black girls; education access; effective interventions in urban schools; providing culturally appropriate, quality services
Rhodesia McMillian
Assistant Professor of Educational Policy
Expertise: How education policies impact experiences of students of color and students with disabilities; educational disparities within K-12 public education; school closures
James L. Moore III
EHE Distinguished Professor of Urban Education
Executive Director, Todd Anthony Bell National Resource Center on the African American Male
Vice Provost for Diversity and Inclusion, and Chief Diversity Officer
Expertise: School counseling, gifted education, urban education, multicultural counseling/education, higher education, STEM education
Kui Xie
Cyphert Distinguished Professor of Learning Technologies
Director, The Research Laboratory for Digital Learning
Expertise: Digital learning design and implementation; teacher technology professional development; computer-supported collaborative learning; motivation and engagement in digital learning
Department of Teaching and Learning
Mollie Blackburn
Professor, Adolescent, Post-Secondary, and Community Literacies
Expertise: Literacy, language and social change for LGBTQ youth
Theodore Chao
Associate Professor of Mathematics Education
Expertise: Engaging students and teachers to see themselves as mathematical humans; using digital storytelling and photovoice to teach create mathematic narratives for teaching
Sophia Jeong
Assistant Professor of Science Education
Expertise: Equity issues in science education; fostering creativity, encouraging inquisitiveness and developing socio-political consciousness through science education
Arnulfo Perez
Assistant Professor of STEM Education
Expertise: Curriculum and classroom practice reform in STEM education, effects of equity and access in education on student performance
Shayne Piasta
Professor of Reading and Literacy in Early and Middle Childhood Education
Expertise: Early literacy development
Stephanie Power Carter
Professor of Language, Education and Society; Director, Center for Video Ethnography and Discourse Analysis
Expertise: How people use language to negotiate their identities and navigate education; Whiteness studies; sociolinguistic ethnography; Black feminist theory
Tiffany Wild
Associate Professor of Sensory Impairment, Language Education and Society, Multicultural and Equity Studies in Education
Expertise: Access in education for students with visual impairments; modifications and adaptations to curriculum for students with visual impairments