Higher Education and Student Affairs Minor (HESA-MN)
Image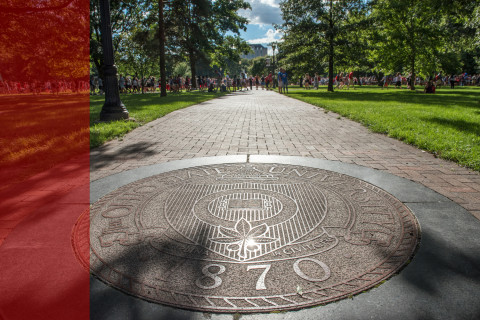 The minor in Higher Education and Student Affairs consists of a minimum of 12 credit hours. Participation in this minor will develop the critical skills and knowledge necessary to work with undergraduate students in student affairs contexts. Additionally, as part of the new HESA minor, students will gain:
Awareness of the experience and specific needs of diverse student populations
Understanding of student development theories and student development theorists.
Historical and philosophical foundations of student affairs
Knowledge of research about college students and their social and physical environments
Reflection opportunities for practical work experience in student affairs
---
Part A – Required courses (6 credits):
ESHESA 2577 Diversity and Social Justice in Leadership (3 hrs)
ESHESA 3200 So You Want to Work with College Students? Intro to Student Affairs (3 hrs)
Part B – Elective courses (Select 2 courses)
ESHESA 2239 Land-Grant Universities: Mission and Leadership (3 hrs)
ESHESA 3202 International Student Experience (3 hrs)
ESHESA 4201 The Asian American Student Experience (3 hrs)
ESHESA 4202 The Latinx Student Experience (3 hrs)
KNSISM 4411 College Sport (3 hrs)
COMPSTD 2321: Introduction to Asian American Studies (3 hrs)
COMPSTD 2322: Introduction to Latino Studies (3 hrs)
COMPSTD 2323: Introduction to American Indian Studies (3 hrs)
COMPSTD 2367.07: Religious Diversity in America (3 hrs)
Higher Education and Student Affairs minor program guidelines
Required for graduation: No
Credit hours: required A minimum of 12 credit hrs. 1000 level courses shall not be counted in the minor.
Transfer and EM credit hours allowed: A student is permitted to count up to 6 total hours of transfer credit and/or credit by examination.
Overlap with the GE: A student is permitted to overlap up to 6 credit hours between the GE and the minor
Overlap with the major and additional minor(s):
The minor must be in a different subject than the major.
The minor must contain a minimum of 12 hours distinct from the major and/or additional minor(s).
Grades required:
Minimum C- for a course to be listed on the minor.
Minimum 2.00 cumulative point-hour ratio required for the minor.
Course work graded Pass/Non-Pass cannot count on the minor.
Minor approval: Minor program approval is not required; as long as there is no variation from the minor program sheet. Any variation from the minor as indicated must be approved by the EHE Office of Academic Affairs located in A100 PAES Building (614-292- 9621).
A student's primary advisor can add the minor with the program code at the top of this sheet.
Filing the minor program form: The minor program form must be filed with the student's college/school at least by the time the graduation application is submitted to a college/school counselor.