Special Education
Pre-K Special Needs Endorsement
Image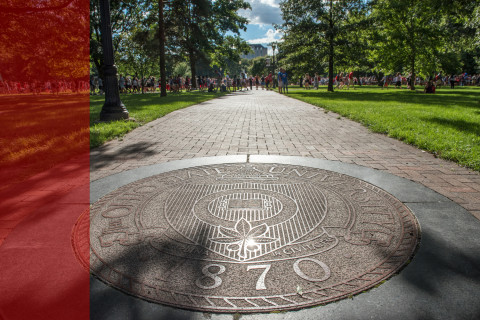 Coursework for Pre-Kindergarten Special Needs Endorsement
To receive Endorsement by completing the following program of study, students must already have a Bachelor's degree from an accredited college or university and a current state of Ohio certification/license in Special Education or PreKindergarten. All courses are offered for Undergraduate or Graduate credit except ESSPED 8189 Planned Field Experience.
ESSPED 2251 Introduction to the Special Education Profession (3) OR ESSPED 2650 Introduction to Young Children with Exceptionalities (3) OR ESSPED 6650 Introduction to Exceptional Children (3)
ESSPED 5760 Educational Assessment in Early Childhood Special Education (3)
ESSPED 5761 Educational Intervention for Young Children with Disabilities (3)
ESSPED 5742 Applied Behavior Analysis for Teachers (3)
ESSPED 8189 Planned Field Experience – Special Education (G) (4)
EDUTL 4303 Linguistic Diversity in Education (3)
HDFS 2410 Child Development (U) (3) OR HDFS 7765 Advanced Child Development (G) (3)
SPHHRNG 3330 Language Acquisition (3) OR ESSPED 5722.01 Language and Communication for Children with Mild to Intensive Disabilities/Needs (3)
U = Only open to students enrolled as undergraduate students.
G = Only open to students enrolled as graduate students
TOTAL HOURS: 25
Completion of this program leads to eligibility for endorsement in the state of Ohio. Candidates must also pass the required OAE examinations, meet appropriate FBI and BCI requirements, and apply formally for the endorsement.