Section Items
---
"Nutrition in Industry puts students in a unique position to leverage their careers in the food industry with a sound understanding of both the science and business components."
---
Section Items
What makes the Nutrition in Industry major an attractive option at Ohio State?
Nutrition in Industry encompasses the complete business minor along with higher level science courses. It puts students in a unique position to leverage their careers in the food industry with a sound understanding of both the science and business components.
You attribute the major in helping you land an internship at Coca-Cola. How did it help open the doors for you?
​EHE periodically sends emails about recruiters in residence, or companies that are coming to speak or recruit for your major. I received an email saying that Coca-Cola would be holding an information session on campus, and that they were specifically looking to hire Nutrition majors. I had hit many roadblocks in my personal internship search, so I was extremely grateful that EHE provided the opportunity for me to get my foot in the door with Coca-Cola.
What are your favorite courses, and why?
My favorite courses I've taken have been Food Science 2400 (Introduction to Food Processing) and Nutrition Across the Lifespan. Intro to Food Processing gave me a solid overview of food processes and regulations, much of which I used day-to-day during my internship at The Coca-Cola Company. Nutrition Across the Lifespan does an excellent job of synthesizing an enormous amount of information into an understandable format. That class provided me with a firm grasp on a wide range of nutrition topics and how they impact individuals at all stages of life.
There are many ways to elevate your education at Ohio State. How did you elevate your Nutrition in Industry education?
​I am always on the lookout for new opportunities, and always willing to get involved. Even as a senior, I still go to the involvement fair to learn about what new clubs or groups I can get involved with. That's how I found Best Food Forward, a club dedicated to providing affordable produce to the OSU community.
EHE will also sends information about the Food and Nutrition Forum, which essentially brings in speakers from various careers in nutrition to learn a little bit more about potential career options.
Many of the nutrition professors are great about emailing out new research opportunities, which is how I found Urban GEMS. This program really fostered my interest in community nutrition, and was great enrichment to go along with my degree.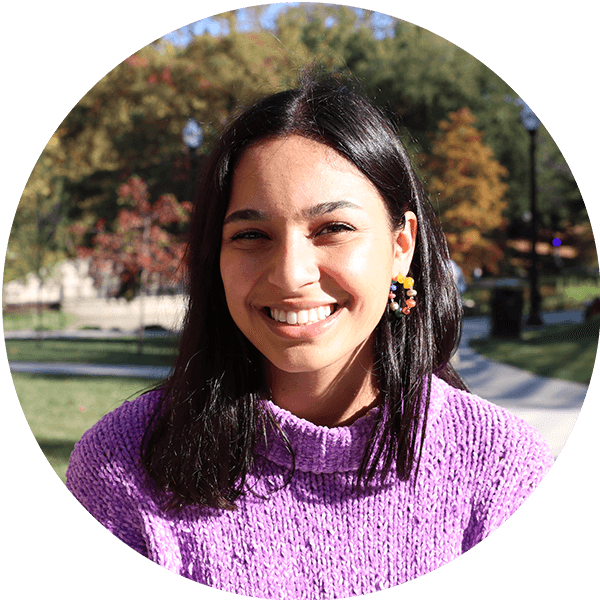 Additionally, always do your own research to see what opportunities are out there. The Wexner Medical Center is usually hiring nutrition students for various positions, and there are also community organizations throughout Columbus (like Local Matters) that place an emphasis on health and nutrition.
You changed your major to Nutrition in Industry. What about the program solidified your decision to switch?
What ultimately solidified my decision to switch into Nutrition in Industry was the broadness yet robustness of the program. This major really provides you with a wide range of courses so that you can decide which aspects of nutrition interest you the most. The business minor was a big pull for me as well, and it's indicative of the large combination of disciplines that are emphasized throughout this major (food science, microbiology, biochemistry, business, nutrition).
What kind of career options are available?
The career options really vary for this major. There are options to move into the Food Industry in regulatory affairs and compliance, research and development, or food safety and quality assurance. The business minor could even make you a potential candidate for sales or various other positions in the food industry. Other options beyond the food industry include community nutrition, public health, nonprofit work, research and so on. You also could consider graduate programs in food science, business, or a coordinated program to complete your dietetic internship along with a masters.
Of course, college isn't all courses and test prep. What will you remember most about your experience at Ohio State?
I'll remember the people the most! From my friends, to my professors, to my classmates and fellow employees, everyone at Ohio State has made the last four years truly special.