Section Items
---
Professionally, I am even more of a resource to my team. Sharing seminal research has transformed the way we work together.
---
What attracted you to the HESA EdD?
The flexibility is what attracted me to the HESA EdD program. Since our classes do not occur during the day, I can still work full-time at Columbus State. I also enjoy that the EdD program is practitioner focused. I do not want anyone to believe that this means the program is not rigorous. It is rigorous indeed. You can ask us all about the late nights and the comradery/support we build from our group chat. I can attest that my writing skills and comprehension skills have improved because of the level of rigor of the program as well as my commitment to receive constructive criticism with grace.
As a working professional, how do you balance your professional and personal lives while pursuing a doctoral degree?
I utilize all my calendars. Managing my time makes it easy to communicate with friends and family about obligations. I also carve out study and writing time, when I know I won't be interrupted but also when I won't miss out on important events. I also make sure I have clear communication with all my communities. I communicate my class schedule with my supervisor but also with my family.
I also communicate with professors when I may need extra time to submit an assignment because of various responsibilities. They are very accommodating and will work with you because they do care and understand. I also carve out time for breaks. This level of academic rigor can be invigorating, but also exhausting. You must take a break and find a way to release stress. I sing, read and travel. Others run and dance. It would help if you found what works best for you.
Lastly, as the first in my family to pursue a tertiary degree, I have found it helpful to cultivate a community of folks who share similar backgrounds and are also on their doctoral journey. This intentional act builds community and support.
How has this program has impacted your work at Columbus State?
Last summer, I was able to create an assessment project that connected directly to one of our major programs. My coursework last summer has directly informed the way we manage that program. It is exciting to apply theory/intervention to practice in real-time.
How has this program transformed your growth, personally and professionally?
Personally, I have learned when to take a break and when to push through.
Professionally, I am even more of a resource to my team. Sharing seminal research has transformed the way we work together. Sometimes, professional environments can become stagnant and devoid of continuous learning outside of the flexibility needed based upon institutional policy changes.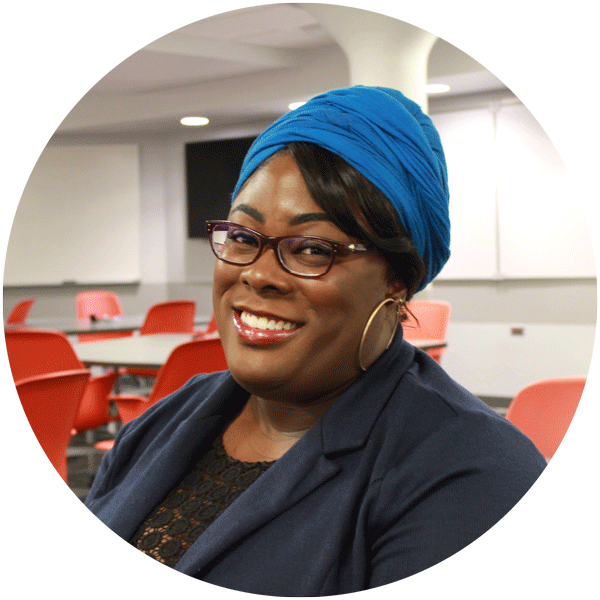 How would you describe what potential students learn in the HESA EdD?
Students will learn many things in this program. I have learned:
how to become a scholar-practitioner
how to be a critical consumer of research
how to write for a myriad of audiences
how to read for comprehension
how to utilize theory to inform practice effectively
more about myself through reflexive activities
Talk about the relationships you have built with other students in the program.
I honestly am grateful for the peers whom I have built relationships. I love in-class discussions because I get to learn about their area of expertise, their personal experiences, or their research interests. This cohort-based model provides support that I believe is necessary for a doctoral-level program. When folks think of doctoral programs, they may reference competitive and isolationistic stereotypes from media, but this model limits those effects of colonialism from forming.
What advice you would give a new student to get the most out of their experience?
I would tell a new student to communicate your life experiences with professors. They are extremely understanding when life happens. Also, one paper, assignment, or task will not determine the trajectory of your doctoral career. We are imperfect, and that is ok. Perfectionism will wear you out, even if some believe it will get you far. Do your best, be your best, and show up for yourself.
What will having this degree do for you?
I know that as a first-generation college graduate and Black woman, my presence in the field of higher education is necessary now more than ever as we continue to see demographics shift. Research has also shown that when it comes to hiring equity, there needs to be more research and institutional change in this realm. I know to elevate in this field and to reach a place where I can impact policy and institutional practice means that I must, unfortunately, be over credentialed. This degree will benefit me, my community, and my students, and the future.