Image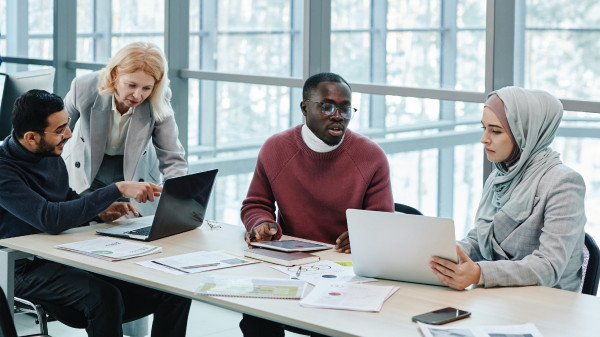 Computer/Technology Endorsement
Ohio State's Computer/Technology Endorsement develops the skills of licensed educators who want to develop their capacity using technology to improve student learning and lead other teachers. This fully online, four-course program can be completed in one year taking classes part time. 
Section Items
Building an Electronic Portfolio
In each course of the Computer/Technology Endorsement, you will create technology artifacts that demonstrate your ability to:
Evaluate the learning potential, requirements, and support needs for educational technologies. 
Align technology interventions to student learning goals. 
Explain how social and cultural factors influence how students learn with technology.
Plan, implement, and evaluate classroom, school, district, and state educational technology efforts. 
Utilize technology-based tools to support authentic assessment of student learning. 
Apply Technological Pedagogical Content Knowledge (TPCK).
Assess and develop an ongoing plan to improve their technical skills.  
Apply technology to enhance communication between teachers, students, families and broader communities. 
Coach/lead colleagues in the effective integration of technology for learning.
Section Items
ESLTECH 6273: Improving Professional Practice of Teaching with Technology 
Gain foundational knowledge to teach with technology. You will gain a basic understanding of how technology can help to differentiate the curriculum and better address the needs of students with cognitive and physical disabilities. You will assess your technology skills and understanding of Technological, Pedagogical and Content Knowledge; learn about adult education and coaching, content curation, classroom management and technology, educational games, and mobile learning; and explore teaching in online and blended formats. 
ESLTECH 6274: Instructional Design for K12 Technology Integration 
Apply instructional design, coaching/adult learning, and technology integration practices to design a coaching/PD experience that supports the use of technology for learning. Topics include synthesizing educational research, data-driven decision-making, conducting needs assessment for instructional design, applying instructional design models, and making technology-based assessments for learning. 
ESLTECH 7289: Practicum in Educational Technology
Builds on ESLTECH 6274 by allowing you to continue refining the coaching/PD module designed during that course. Through peer review, revision, and presentation, you will continue practical application to solidify your coaching and technology integration skills.
ESEADM 6372: Educational Technology Leadership and Supervision 
Continue to build your technology leadership skills through the intensive study of "larger impact" topics such as: research on professional development; safe/ethical use of technology; and district-wide technology implementation. 
Section Items
Grid Items
Prerequisites: Bachelor's degree, Ohio teaching license (or earning together), students employed with an identified collaborating school district to participate in the endorsement.
Minimum Credit Hours: 12
Field Experience: A minimum 50 clock hours for each additional licensure area beyond the candidate's initial license.