Image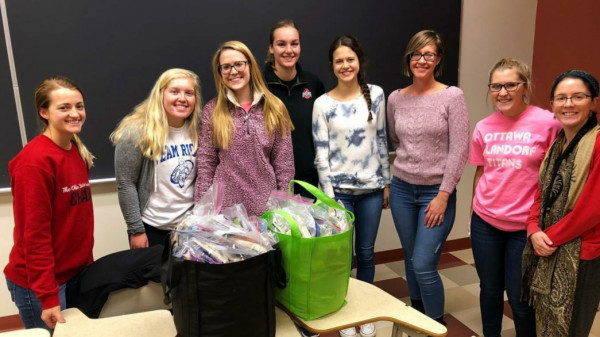 Dietetic Internship
Section Items
At Ohio State, the dietetic internship prepares you with the skills and knowledge to become a registered dietitian. You'll have a broad spectrum of opportunities, can personalize the internship to your interests and receive comprehensive counseling training to help others change their behaviors. Successfully completing the internship qualifies you to take the registration exam. Ninety-five percent of our interns pass the exam their first time. 
Section Items
An accredited internship program that allows for individualization of schedule and sites 
Focus on learning and delivering personalized nutrition and counseling 
Advance your knowledge in nutrition assessment, dietary planning, counseling and education, management, problem solving and decision making 
Successful completion of the dietetic internship qualifies graduates for the Registration Examination for Dietitians administered by the Academy of Nutrition and Dietetics. 
Earn prior learning credit for previous experiences, such as thesis or capstone graduate project and management roles/responsibilities for paid or unpaid work. 
Section Items
Internship Rotation Schedule 
Full-time and part-time track interns start the program in mid-August for 1 hour of virtual orientation followed by 1 week of in-person orientation. Supervised
practice rotations start the following week. The program follows a similar schedule as the university academic calendar but with some differences. The holidays include: Labor Day, Veteran's Day, Thanksgiving Break (3 days), and Martin Luther King Jr Day. There is a 2 week winter break at the end of December and beginning of January. There is no spring break but interns may choose to take their vacation/personal time in the spring. The finish date is dependent upon the track and the number of supervised practice hours each intern needs after accounting for prior learning credit. The date is expected to by no later than May 1 for full-time interns and no later than November 1 of the following year for part-time interns
Alternate Practice Experiences
Section Items
Internship Options 
Full-time and part-time internship
Intern spends 34-40 hours/week (full-time) or 20 hours/week (part-time) in supervised practice for a total of 1,050 or more supervised practice hours. Applicants must have a masters degree from an accredited university or plan to complete a master's program within 6 months of completing the dietetic internship. They must also have an ACEND-approved Didactic Program in Dietetics (DPD) Verification Statement or an Intent to Complete form at the time of application. Applicants must apply using DICAS 3.0 and participate in the D&D Digital spring match.
Individualized Supervised Practice Program (ISPP)
The intern's schedule is dependent on the intern and preceptor availability for a total of 1,050 or more supervised practice hours. Interns can schedule their hours over a consecutive 2-year period or less. Applicants must have a doctorate degree from an accredited university at the start of supervised practice. The DPD Verification Statement is preferred not required and applicants without one must provide documentation of work/life/academic experiences that demonstrate the ACEND required knowledge and skills to begin supervised practice. The program director evaluates pre-requisite knowledge and skills before the applicant applies to the program. Applications are accepted on a rolling basis and start times can be any time of the year. Applicants will apply using DICAS 3.0 but do not participate in the D&D Digital spring match.
---
Contact Program Director Julie Kennel for more information about applying. Interns admitted through this path are responsible for securing their own supervised practice placements.
Have questions about the Dietetic Internship? Learn more with our frequently asked questions.  
Section Items
Image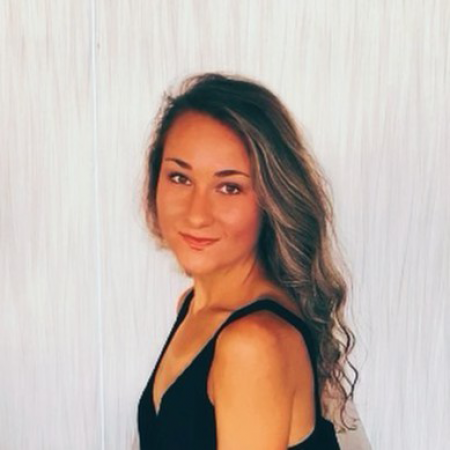 Rebecca Youngs, MS, RD, LD
2019 Graduate
Without the extensive and in-depth hands-on experience I gained through the dietetic internship at Ohio State, I would not have had the background knowledge to get my current job at one of the best children's hospital's in the country. Specifically, my preceptor tailored my clinical rotations to my interests in nutrition support and complex disease states so that I could use my critical thinking skills to participate in medical rounds and gain exposure to unique situations unlike anything I could have imagined.
Additionally, the preparation for the RD exam through weekly seminars and resources given by OSU faculty allowed me to take the RD exam within 1 month of finishing my internship and pass on my first attempt. Completing my dietetic internship at Ohio State was truly the best experiences of my life, and I would not be the dietitian I am today if I didn't have the guidance and knowledge that I acquired in my training.
Section Items
Grid Items
Prerequisites
Master's degree from accredited university or plan to complete master's program by completion of internship; original ACEND-approved Didactic Program in Dietetics verification statement or doctoral degree from accredited university and work/life experiences demonstrating knowledge and skills.
Grid Items
Program Completion Requirements
1050 or more supervised practice hours
Met all competencies set forth by ACEND
Completed all program-based assignments
Paid the program fee in full
Submission of preceptor/site evaluations and program exit survey
Completion of masters degree (if applicable)
DI Verification Statements – a verification statement is issued upon successful completion of all program requirements and conferral of a minimum of a masters degree.
Curriculum
More information about the curriculum and program policies and procedures are available in the Program Handbook.
Section Items
Distance Education and Technology
Interns will need
Computer: current Mac (MacOS) or PC (Windows 10) with high-speed internet connection
Webcam: built-in or external webcam, fully installed and tested
Microphone: built-in laptop or tablet mic or external microphone
Other: a mobile device (smartphone or tablet) to use for BuckeyePass authentication
The program will use Zoom and Teams, which are available to all interns to access and use during the program.
Section Items
Licensing requirements 
The process of becoming a Registered Dietitian Nutrition requires completing the following: 
a bachelor's degree (will advance to a master's degree in 2024) granted by a U.S. regionally accredited college/university or foreign equivalent,
a DPD Verification Statement from an ACEND accredited Didactic Program in Dietetics,
an ACEND accredited Dietetic Internship with a minimum of 1,000 supervised practice hours, and
successful passage of the national credentialing exam set by the Commission on Dietetics Registration and state certification/licensure, as applicable.
The Ohio State Human Nutrition Dietetic Internship fulfills the supervised practice step of the process. 
Ohio State's Dietetic Internship prepares interns to obtain dietetics licensure in Ohio. If you plan to pursue licensure or certification in a state other than Ohio, please review state educational requirements for licensure and certification and state licensing board contact information at go.osu.edu/onground. The Commission on Dietetics Registration (CDR) also provides a list of licensure requirements for registered dietitians by state at https://www.cdrnet.org/state-licensure
The requirements set by the Commission on Dietetics Registration to become registered dietitian nutritionist (RDN) include a minimum of a master's degree to take the credentialing exam for RDNs beginning on January 1, 2024.
Learn more about Ohio State two master's degrees in human nutrition: 
Section Items
Application and Admission Requirements
---
Prior learning credit is accepted. The criteria and policies and procedures used to evaluate and award credit for prior learning experiences is located in the program handbook.