Image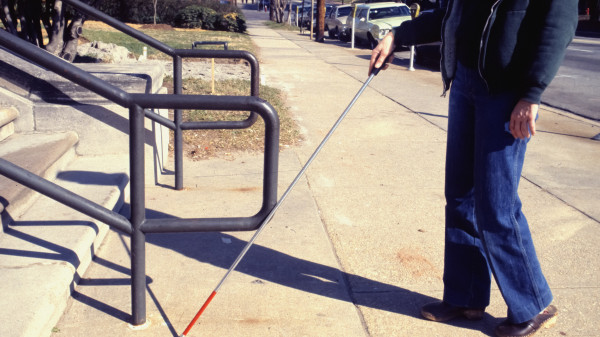 Orientation and Mobility (O&M) Program
Section Items
Get prepared for a unique career allowing you to work with people of all ages who have visual impairments. As a student in orientation and mobility (O&M) you'll learn a multitude of competencies to help individuals with visual impairments access training that supports safe, efficient and independent travel skills.  
Section Items
Learn through coursework addressing special education policy, laws, resources, learning theories, service delivery models, meeting the needs of diverse consumers, including those with additional disabilities, environmental analysis and psychosocial aspects of blindness and visual impairment. 
Gain knowledge in visual impairment, with specialization in orientation skills, movement, anatomy and physiology of the eye, conceptual development, use of senses, assessment, and relevant medical information that supports instruction, assessment and on-going training. 
Hands-on learning opportunities and diverse internship experiences that support application of knowledge in real-world settings, providing a well-rounded experience to facilitate future job prospects. 
Program prepares you for a culminating exam leading to professional certification as a certified orientation and mobility specialist (COMS) through the Academy for Certification of Vision Rehabilitation and Education Professionals. 
Coursework may be used towards a master's degree specializing in sensory impairment and inclusion. Upon enrollment, please inform your advisor if you are interested in this advanced degree. 
Section Items
Image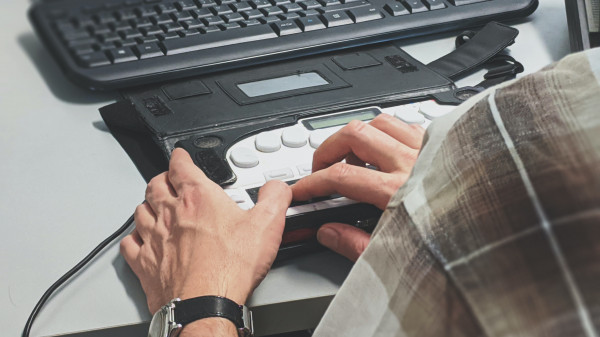 A COMS may work in a variety of settings, including schools, early intervention programs serving infants, toddlers, and their families, educational service centers, residential schools for the blind, rehabilitation centers, adult services, veterans administration hospitals, or as private contractors serving a multitude of clients.
Section Items
Grid Items
Prerequisite: Bachelor's degree
Minimum Program hours: 23
Deadline to apply:
April 1
Non-Coursework Requirements
Opioid Module
State-required set of modules required for all ODE seeking licensure students who do not complete Ohio Standards for Educators prior to submitting a licensure.
Complete this module
Computer Science Computational Thinking Module
State-required set of modules. Students who do not complete student teaching are required to complete this requirement prior to licensure application. Required for all students admitted AU22 and beyond.
Complete this module
Ohio Standards for Pupil Services and Endorsements
State-required set of modules for all students seeking pupil services type licenses or endorsements. These students should complete this prior to applying for ODE licensure.
Complete this module
Students are required to send their certificates of completion for each module to tl-academicservices@osu.edu prior to applying for endorsement.
Section Items
Licensure Disclosure 
Ohio State academic programs are designed to prepare students for licensure or certification in Ohio. If you plan to pursue licensure or certification in a state other than Ohio, please review state educational requirements for licensure and certification at go.osu.edu/onground. 
Section Items
Apply through TK20
*Apply here before applying to Ohio State grad school. Teaching & Learning Academic Services will contact students indicating when to apply to OSU.