Image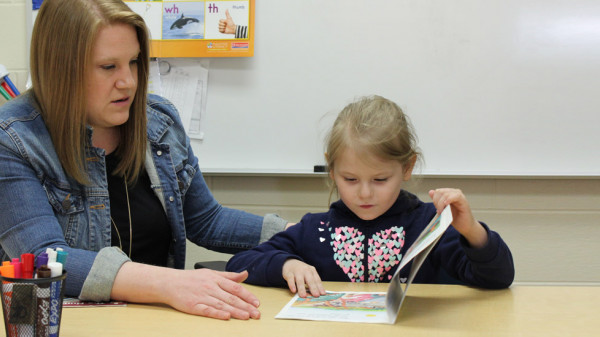 Special Education Licensure-only Programs
Section Items
This licensure-only program allows licensed teachers to add a second license to become specialized in early childhood, mild to moderate or moderate to intensive intervention. These programs train teachers to work to develop curriculum that maximizes learning for special education students.
Students must have a current teaching license to complete this program. The Early Childhood Intervention Specialist (ECI) leads to license for grades Pre-K to Grade 5. The Mild/Moderate Intervention Specialist (M/M) and Moderate/Intensive Intervention Specialist (M/I) leads to license for grades K-12.
Section Items
Grid Items
Prerequisites
Bachelor's Degree, Current teaching license
Deadline to apply
November 1 for (Spring Semester)
March 1 for (Summer Semester)
May 1 for (Autumn semester)
Grid Items
Program start
Spring/Summer/Autumn Semester
Section Items
Licensure Disclosure
Ohio State academic programs are designed to prepare students for licensure or certification in Ohio. If you plan to pursue licensure or certification in a state other than Ohio, please review state educational requirements for licensure and certification at go.osu.edu/onground.