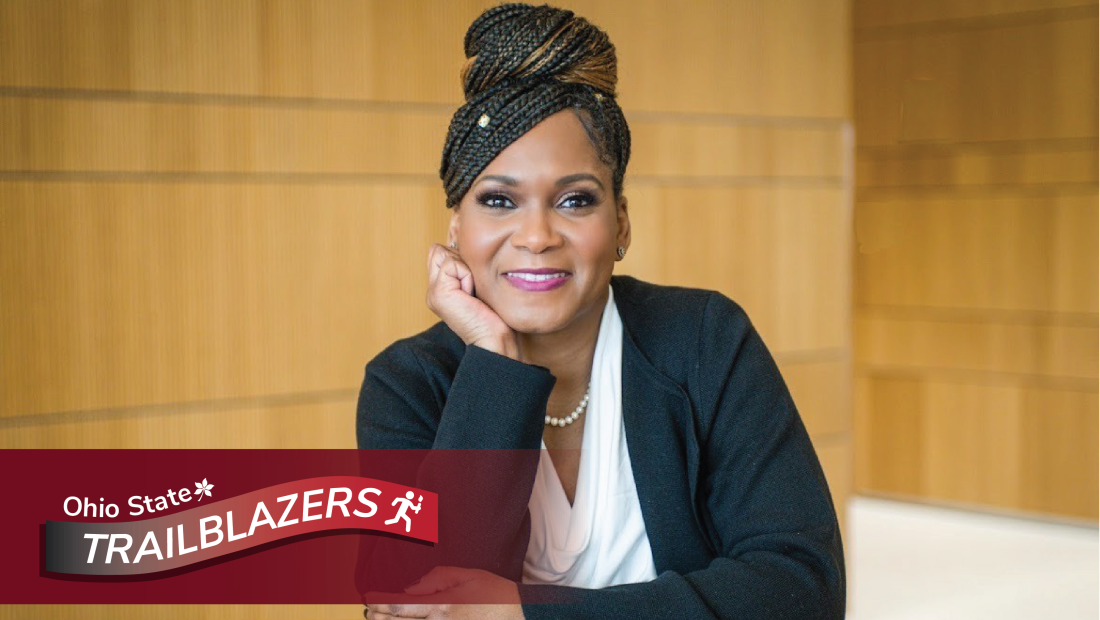 Joy Gaston Gayles, '02 PhD, wears many hats. She is finishing her term as 2022 president of the Association for the Study of Higher Education (ASHE). She is an alumni association distinguished graduate professor of higher education, program coordinator and senior advisor for the advancement of diversity, equity and inclusion (DEI) at the College of Education, North Carolina State University.
Gayles is internationally recognized for her contributions to the field of higher education. Her research centers on student-athletes, women and people of color in science, technology, engineering and math (STEM) and DEI issues.
She has served as program coordinator of the Higher Education Administration Program and Higher Education Opportunity, Equity, and Justice Doctoral Degree Concentration for five years. Although it is a demanding service role, Gayles is motivated by her desire to see the programs thrive.
Her position as senior advisor for advancing DEI was created in response to the murders of George Floyd and Breana Taylor. She recalls that the timing of these events was particularly devastating. "We were already experiencing a global pandemic. Most people were forced to stop and pay attention in a way that we hadn't in the past," Gayles said.
She was charged to chair a change agent task force and define what it means to be an anti-racist college of education. "I was tired and mad, but I agreed when asked to lead this conversation in my college," she said.
Gayles was already doing a lot and hesitated to take on a new role. But she realized that the work she did as senior advisor for advancing DEI would complement her role as ASHE president, so she saw the two roles in tandem. She took on her three-year term as ASHE president with a focus on "humanizing higher education."
Finding the way to higher education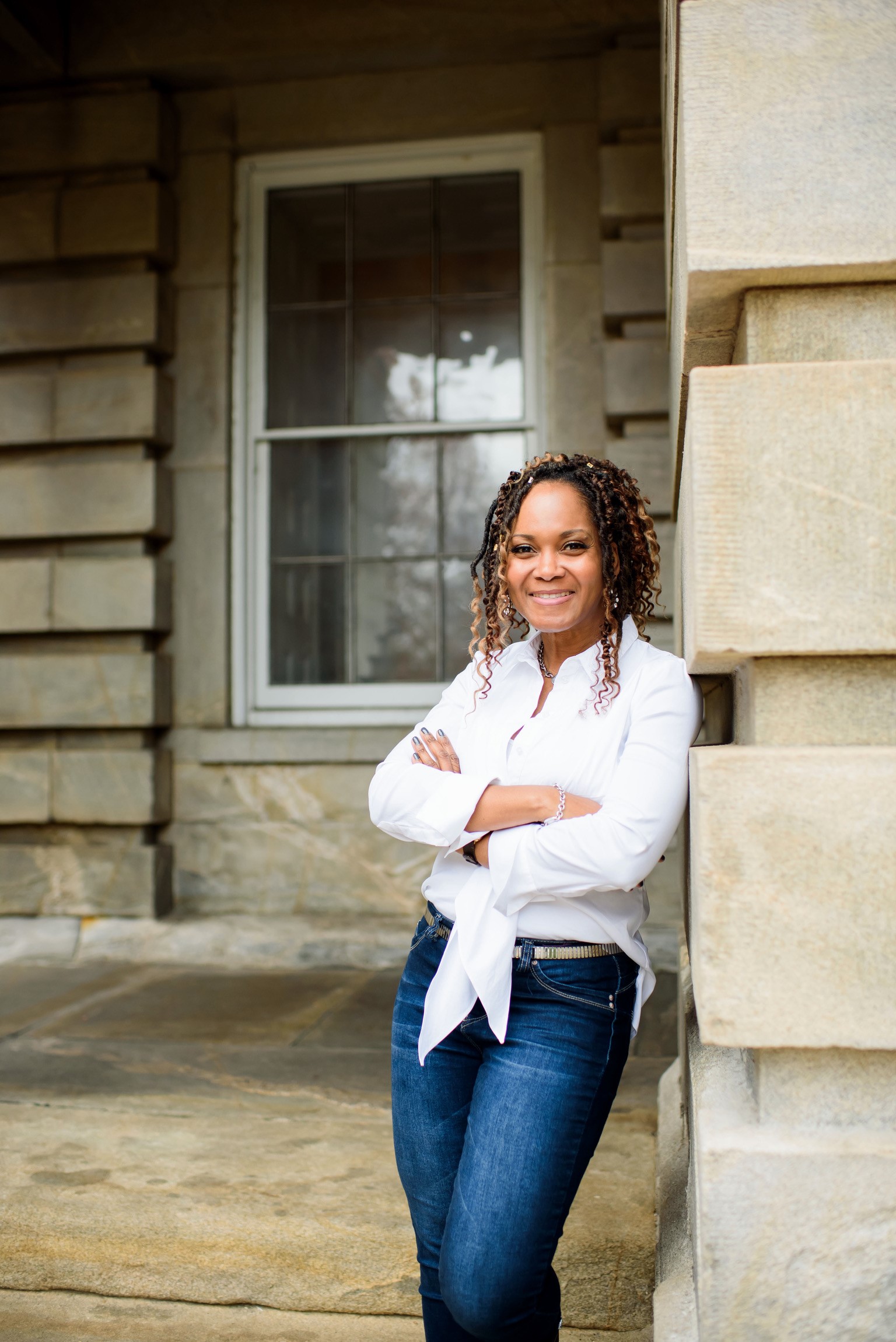 Despite these accolades, Gayles did not initially intend to pursue this path. "I didn't choose education; I think education chose me," she said. She completed a bachelor's degree in health and physical education at Shaw University with the goal of becoming the first Black woman athletic trainer for the NFL or the NBA.
Then, using an NCAA scholarship, Gayles completed a master's in higher education at Auburn University. Her research combined athletics and education. "I was at a fork in the road and had to decide whether to go work at NCAA or pursue the PhD. I felt like I was onto something with my master's thesis," she said.
Having made the decision to continue her education, Gayles applied to one doctoral program – the higher education program at Ohio State. "I felt like Ohio State had a great higher education program. I also wanted to be at a school with a good athletics program because I knew that would be part of my dissertation research," she said.
Gayles recalls many memorable experiences from her time at Ohio State. During her final year, she received a first place in the university's graduate student research symposium and had the opportunity to present her research to the Board of Trustees.
She also participated in a program focused on preparing graduate students for the responsibilities of a faculty position, facilitated by Cynthia Dillard and Robert "Dr. Bob" Ransom. She is grateful for the mentorship and guidance she received from them, as well as her dissertation co-chairs and committee members Robert Rodgers, Bruce Tuckman, Donna Pastore and many other faculty in the college.
"Had it not been for those experiences, I might not be where I am now," Gayles said.
At the 2022 ASHE Conference, Gayles was joined by many faculty and students with a connection to the college's higher education program. "So many of us have come through Ohio State at some point in our journey," she said, "It's been a great place for putting out people who go on to make big contributions in the field. It's a nice legacy that the higher education program and the College of Education and Human Ecology at Ohio State have to their credit."
Finding courage and blazing her path
For Gayles, being a trailblazer has been an expected part of her journey. "Being a Black woman in education, I'm the first to do a lot of things," she said. She is the first Black woman to become a full professor in her program and department, for example, and the second Black woman and the fifth Black person to serve as ASHE president.
"Whenever you say that you are the first or second to do something, that means that you didn't necessarily have a model in front of you to chart a path, and you likely faced a lot of adversity and pushback," Gayles said. "The greatest struggle has been not to succumb to imposter syndrome, not to let my fears — to do something new, something that hasn't been done before by someone who looks like me — stop me or get in the way of blazing that path. It can be scary."
Gayles is mindful of how she balances her responsibilities. On top of her professional roles, she is an active mom of two teenagers. She also makes sure to sleep eight hours a night, exercise daily and make time for her faith and friends.
"It's a non-negotiable," Gayles said, "because if I don't take care of me, then it's hard for me to be any good to anybody else. And I don't want to model that for people, either. I want to model a space where you can do this work, and you can live and be healthy and whole."
Gayles' family, community and faith also give her the courage to persist on her path. "When I think about what I want education to look like for my kids, that motivates and encourages me to try to make a difference and do something that's going to create a better world for them so that they won't have to experience and navigate some of the challenges I've had to," she said.
At every step in her journey Gayles has asked herself — "What lights me up?" – and found the courage to pursue those things in a way that is authentic to her. She encourages future students of higher education to do the same.
"Know who you are, and have your 'why' together," she said. "Don't be afraid to be your authentic self and bring all of who you are to your disciplinary field because the world needs it."