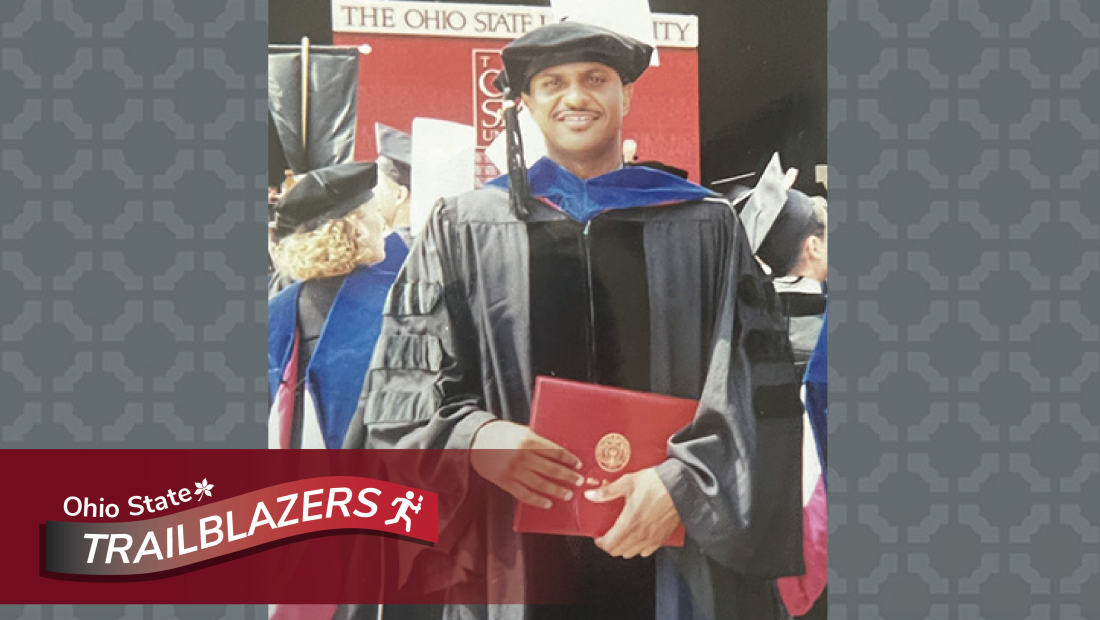 Former Evans Scholar, Singer is on diversity and inclusion council of Western Golf Association
Growing up in small town Benton Harbor, Michigan, John N. Singer, '02 PhD, dreamed of being a famous athlete. But caddying at a local country club during high school brought immediate returns. Little did he know his connections made on the golf course would help jumpstart his future.
The golfers appreciated Singer and treated him well. The crowning opportunity was when he applied for the Charles "Chick" Evans Scholarship, which pays for deserving caddies to attend college. Those golfers stepped up and vouched for his good character and leadership potential. The result: the Evans Scholar Foundation, the philanthropic arm of the Western Golf Association, funded his bachelor's degree at Michigan State University.
Thanks to the scholarship, Singer lived in the Evans Scholars House with other caddies and chose communications for his bachelor's degree. He continued to caddie for a number of years, including for the LPGA Tour. He also worked in the golf industry as a 1994 summer intern with the PGA Tour's Minority Internship Program.
Returning to Michigan State for his master's degree in 1997, Singer again focused on communications studies. "The whole point of going back was to better arm myself with knowledge that I thought would help me become the next ESPN anchor like the late, great Stuart Scott," he said.
Pivotal moments: Becoming conscious of race issues
But that summer, Singer hit a pivot point in his career. Returning home from a football operations internship with the NFL's Jacksonville Jaguars, he joined Michigan State's 10-week Summer Bridge Program as a graduate assistant.
"Most of the students in the program were Black and Brown," he said.  For three summers in a row, he mentored and provided academic advising primarily to Black basketball and football athletes."
"Working directly with these athletes provided keen insight into the exploitation Black athletes in particular face in big-time college sport," Singer said. "It was an illuminating moment for me, where issues of justice, equity, diversity and inclusion (JEDI) became lucid and real. That shifted my focus from pursuit of a career in the industry to a career in academia, to study JEDI issues in sport." 
Ohio State nurtures a future star scholar in the field
To advance his study of race issues in the sport industry, Singer chose the college's PhD in Sport and Exercise Management. Feeling at home in Columbus took time. But that spring of his first year, Singer met another student who remains a lifelong, best friend. 
"During a statistics class, Rich Milner and I met and clicked in a way that was very profound." Milner, now the Cornelius Vanderbilt Professor of Education at Vanderbilt University, was a year ahead of Singer and advised him about many aspects of graduate school. 
For one, Milner recommended Singer study with now Professor Emerita Patti Lather, who taught qualitative research methods. "Taking Patti's class opened up a whole new way of thinking about research for me," he said.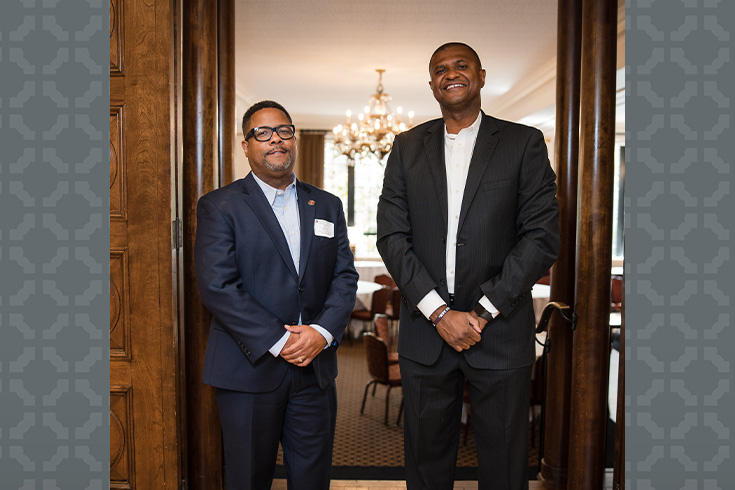 Rather than focusing on the status quo quantitative approach to research, "it's the narrative, the stories and voices (qualitative data) of participants that are most important for me," he said. "They paint a more vivid picture about the lived experiences of important stakeholders in these educational spaces. I definitely credit Patti as instrumental to my growth and development as a scholar."
Professor Donna Pastore, who sat on his dissertation committee, also influenced his research on developmental challenges of Black athletes in big-time college sport programs at predominately white institutions.
"She was the one who really pushed me to think more deeply about the topic of race and racism in my work," he said. "I'm always grateful to her for that."
For new graduate students, Singer emphasized the value of fellowship among peers. "Finding that community of folks and immersing yourself is crucial," he said. "The connections, the working together, feeding off one another's energy — it helps you navigate the peaks and valleys of graduate education."
Hitting his stride in scholarship and influence
Today, Singer is an associate professor of sport management at Texas A&M University and became associate dean of diversity and inclusion for the School of Education and Human Development in 2019. 
"My primary responsibility is to provide thought leadership and strategic oversight in areas of climate, recruitment, retention and equity as they relate to faculty, staff and students," he said. "My office helps our academic departments and other units with these issues."
Another banner achievement in 2019: he published his first book, Race, Sports, and Education: Improving Opportunities and Outcomes for Black Male College Athletes with Harvard Education Press. 
Reviewers offered accolades, including Harry Edwards, a sociologist who, in the late 1960s, helped popularize sport as a legitimate area of academic inquiry. 
"I would hear his interviews during my time at Michigan State and became fascinated and inspired," Singer said. "Dr. Edwards comes out of the Civil Rights Movement tradition, where he tied his activism around race to the context of sport. He planted a seed in me that germinated later in my journey. It's amazing that decades later, he endorsed my book."
Singer received the Diversity Award from the North American Society of Sport Management in 2019. In 2021, he was named a Research Fellow for the society. 
Among his many other awards, he is most proud of his 2020 SWAG Award. "That award means more to me than anything, because my people are affirming my work and my Black excellence," Singer said. 
The award honors Black exemplars of Strength, Wisdom, Assertiveness and Genuineness of spirit. It is tied to a podcast and syndicated radio show by television and film producer, Rushion McDonald. Singer's scholarship was featured on the show in February 2020.
Although Singer chose a career in academia, he stays connected to what got him started: golf. He is a volunteer director for the Western Golf Association. He works to enhance their caddie programs, supports fundraising for the Evans Scholars Foundation and participates in various functions and events for the organization.
He also sits on the Diversity, Equity and Inclusion Committee for the WGA and Evans Scholars Foundation. "Golf has a long and troubled history of racism and of being exclusionary when it comes to Black and other racially minoritized people," he said. "So, I serve as a consultant of sorts, to help them strategize best approaches to doing JEDI work in and through the golf sector."