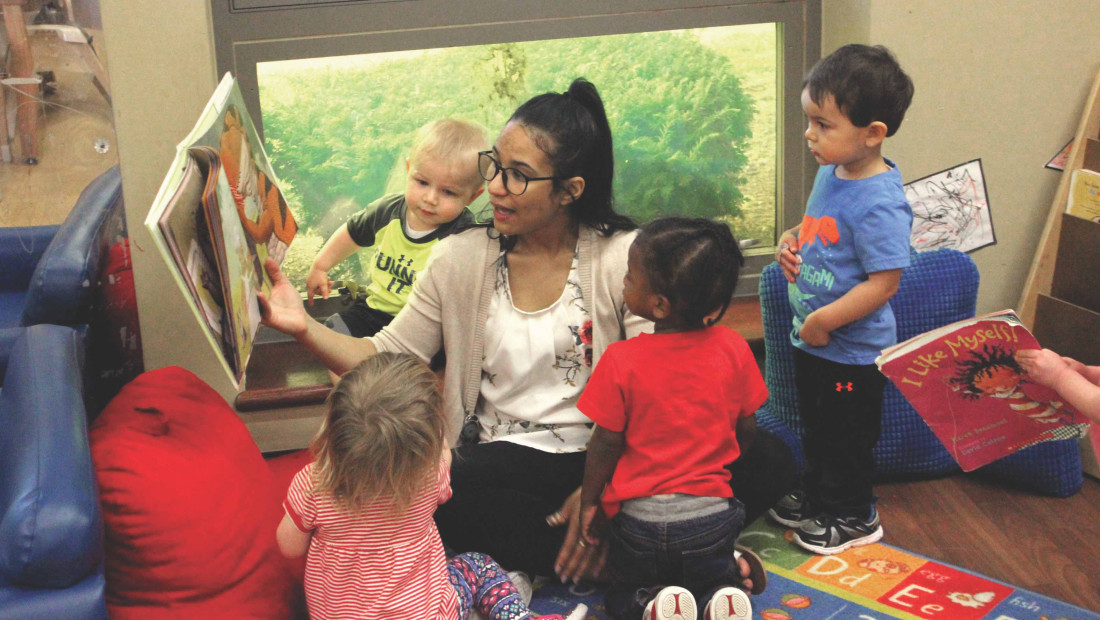 Called the "mother of multicultural literature,"  Professor Emerita Rudine Sims Bishop taught at the college from 1986 to 2002 and focused her scholarship on the need for Black children to see themselves in the books they read. She used a metaphor to describe this approach: Mirrors, Windows, and Sliding Glass Doors.
According to Bishop, books should be windows into the realities of others, not just imaginary worlds, and books can be mirrors that reflect the lives of readers. A sliding glass doors refers to how readers can walk into a story and become part of the world created by the author – fully immersing readers in another experience. 
"When there are enough books available that can act as both mirrors and windows for all our children, they will see that we can celebrate both our differences and our similarities, because together they are what make us all human." – Rudine Sims Bishop
The Ohio State Early Head Start Partnership Program at the Schoenbaum Family Center uses Bishop's mirrors, windows and sliding glass doors philosophy as the foundation for its monthly book series highlighting culturally diverse and racially affirming books. 
Each of Ohio State's Early Head Start classrooms across 14 childcare centers and 11 family care providers is part of the monthly book series program. The books add to each classroom's own library and reflect diversity, inclusion and representation of the children and caregivers enrolled in the Early Head Start program – 88% of whom are families of color.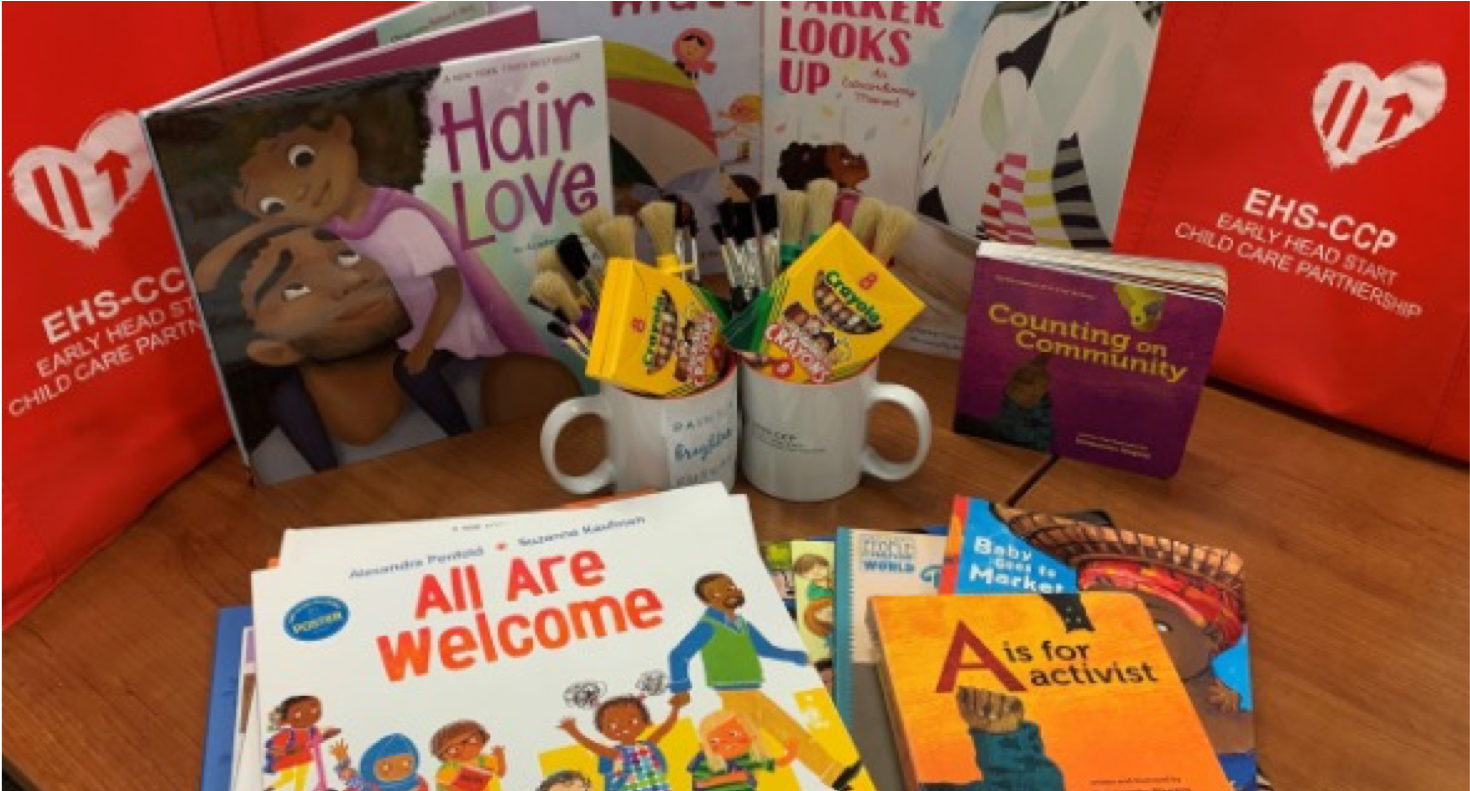 Launched by education coach Latoya Jackson and with support from co-worker and education coach Stacy Orbaker, each month the classrooms receive one book along with family friendly activities and a handout with tips on how to promote interaction with the book. 
Teachers are encouraged to share the stories and activities with their students to offer every child opportunities to see their own experiences reflected and to view the world from other's perspectives. 
According to Jackson, it is vital for early childhood classrooms to be full of stories that reflect students' languages, histories, cultures and voices.
"When students see themselves in stories they foster a sense of belonging, recognition and validation. They also offer distinctive perspectives and experiences allowing young children to learn empathy and compassion for those who are different from them as well." – Latoya Jackson
The college's Early Head Start program is funded by the federal Office for the Administration for Children and Families.