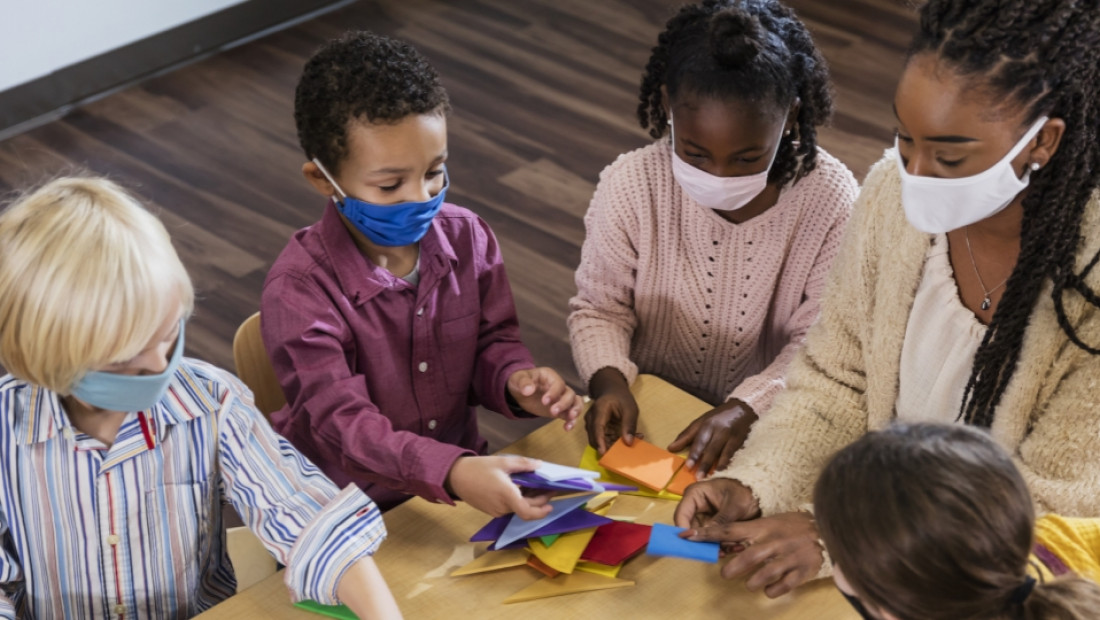 Many Franklin County families lack access to quality early education programming
A recent study examining the early learning experiences of children from birth to age 5 found that Franklin County lags behind national averages when it comes to how many eligible children enroll in formal early education programs – by as much as 10 percentage points.
Children in some of Columbus's economically disadvantaged neighborhoods – Linden, Hilltop and Southside – experienced even lower enrollment than the county average.
These were among several findings from a seven-month-long early childhood "landscape scan" conducted by the College of Education and Human Ecology's Crane Center for Early Childhood Research and Policy, in partnership with the City of Columbus and Future Ready Columbus.
Arya Ansari, PhD, an assistant professor of human development and family science in the college and co-author of the study, explained one likely cause for under-enrollment: Families lack access to high-quality early childhood programming.
And the problem is worse in three high-need Columbus neighborhoods that were studied: 70% of parents in that sample said they had a hard time finding quality care for their child/ren.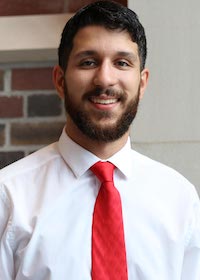 "This is truly problematic because once children fall behind at age 5, they often times continue to stay behind throughout their educational careers," Ansari said. "This is the impetus for investing in early childhood education, to address this massive opportunity gap."
Children's early learning experiences are profoundly important and influence how well they do in kindergarten and later schooling. To inform and guide local efforts to expand early childhood programming, policy leaders from the City of Columbus asked researchers at the Crane Center to conduct the study.
Quality early childhood learning has been a priority area for Columbus Mayor Andrew J. Ginther as well as city council members such as President Pro Tempore Elizabeth Brown.
The report that came from the Crane Center's work, Early Care and Education (ECE) in Franklin County: The ECE Landscape Study, was recently published and shared with stakeholders and media at a press briefing.
The event also featured Columbus City Council President Tempore Elizabeth Brown; Anneliese Johnson, principal of A. Sophie Rogers School for Early Learning at the college's Schoenbaum Family Center at Weinland Park; Jennifer Cheeks, local parent and Early Head Start prenatal educator; and parent Quisean Jennings.
How the study was conducted
The findings from the study came from online surveys and focus groups, including 41 interviews with English- and Spanish-speaking families. Researchers developed a rigorous methodology that enables decision makers to generalize the findings across the nearly 70,000 Franklin County households with children under the age of five.
They examined a wide range of data points and parental perceptions. These included basic demographics of parents and children (e.g., age, gender, race, language spoken); whether children are in formal care settings or in private homes; what types of home‐learning environments and activities they were engaged in; and barriers as well as enablers to child care access.
Differences in types of activities experienced by children
The study found important differences in the types of activities children experienced, depending on their early learning setting. For instance, children cared for in their own home during the workweek were significantly more likely to play with an adult or alone. In contrast, children cared for in someone else's home or in a daycare or early learning center were far more likely to play with other children.
When describing the disparities in enrollment and quality of experiences, Ansari said, "Children in (formal) early childhood education programs are three to four times more likely to be engaging in cognitively enriching and academically stimulating activities such as reading books, working on numbers, arts and crafts, relative to children who are being cared for in the home environment."
Other members of the Crane Center study team and authors of the report include: Distinguished Professor Laura Justice and executive director of the Crane Center and the Schoenbaum Family Center; Elizabeth Cooksey, professor and director of Ohio State's Center for Human Resource Research; Mikyung Baek, senior research associate with Ohio State's Kirwan Institute for the Study of Race and Ethnicity; Britt Singletary, postdoctoral scholar with the Crane Center; Janelle Williamson, the Crane Center's strategy coordinator; and Allie Hamilton, project coordinator with the Crane Center.
The study was funded by the City of Columbus.