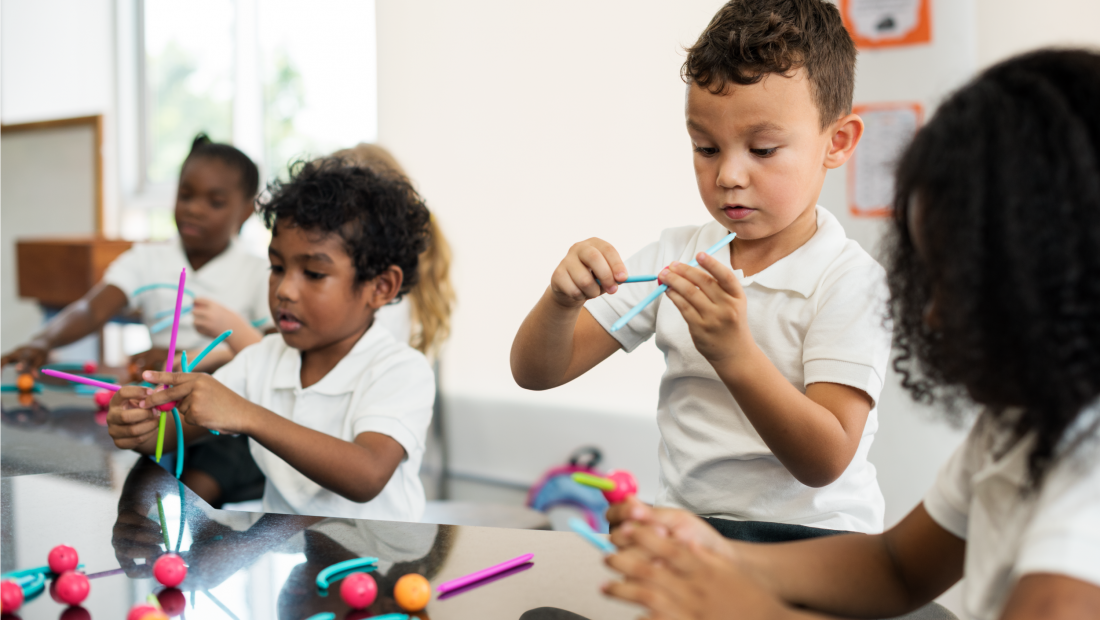 Going to kindergarten is a big milestone and change for a child – during which more than 70% of children experience challenges. To help children have a more successful introduction to school, early child care and education experts at the Schoenbaum Family Center are creating resources with tips and advice for both parents and educators.
In the latest brief, Schoenbaum's school principal Anneliese Johnson teamed up with Crane Center's kindergarten transition coordinator Timea Pap to write a guide for Ohio parents. This guide outlines common logistical details of kindergarten transition, such as how to determine eligibility, enroll and plan for the year ahead. The guide also gives specific ideas on activities that can help support your child's development across key learning domains. There are also very useful tips from other parents who have been through this transition, including books and educational media that you can use to help your child.

This brief is part of a larger body of work on kindergarten transition. The Schoenbaum Family Center partners with the Crane Center for Early Childhood Research and Policy to offer a comprehensive look at the research, policies and practices around kindergarten transitions, paired with practical resources and tips for families and teachers.
Together, the Schoenbaum and Crane Centers explore:
Research testing of an intervention meant to make the kindergarten transition seamless
Differences between kindergarten transition and readiness
The main areas of transition difficulties for children
Ways teachers can support children during this time
Kindergarten eligibility and enrollment