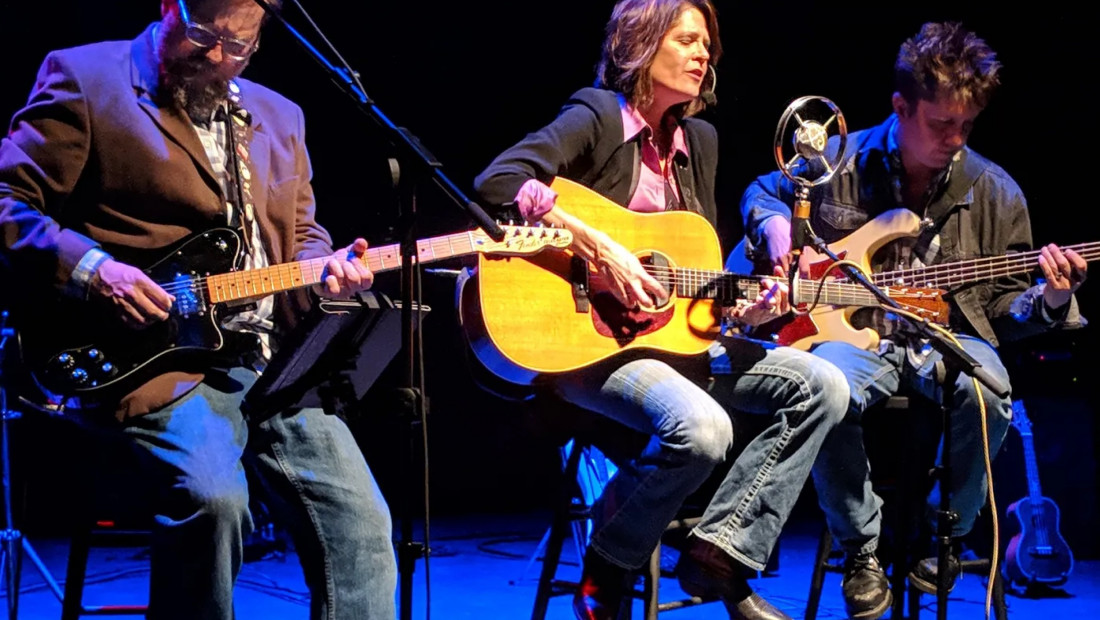 Apply by August 5 for academic year 2022-23 for professional development with TransformEd: The Creative Educator Academy, a partnership with Apple. Application opens July 20.
Last summer, the College of Education and Human Ecology received support from Apple to offer TransformEd: The Creative Educator Academy to educators across Ohio. As part of its Community Education Initiative, Apple is providing hardware, scholarships and professional learning and support to the yearlong program, which supports efforts to solve problems in education through creative innovation.
Educators from nine Ohio School districts and an educational service center gathered in June to showcase their achievements after the year's professional learning experience. Clinical Associate Professor Tracey Stuckey, who directed the initiative, said that Apple provided tools, professional learning and networking experiences throughout the year. Another benefit is that Stanford University's D.School design thinking model is taught in the academy.
The college's aim was to assist schools in:
Transforming instructional practices in K-12 education during significant changes following the global COVID pandemic
Increasing STEAM applications in grades 4-12 to prompt collaboration and build skills to meet shifting workforce needs and promote success in emerging industries
Driving the use of best practices in virtual/hybrid models of teaching
Learn what other Ohio teachers did, then consider if the academy is right for you for the coming year. Apply here.
Mid-Ohio Educational Service Center's creative approach engages learners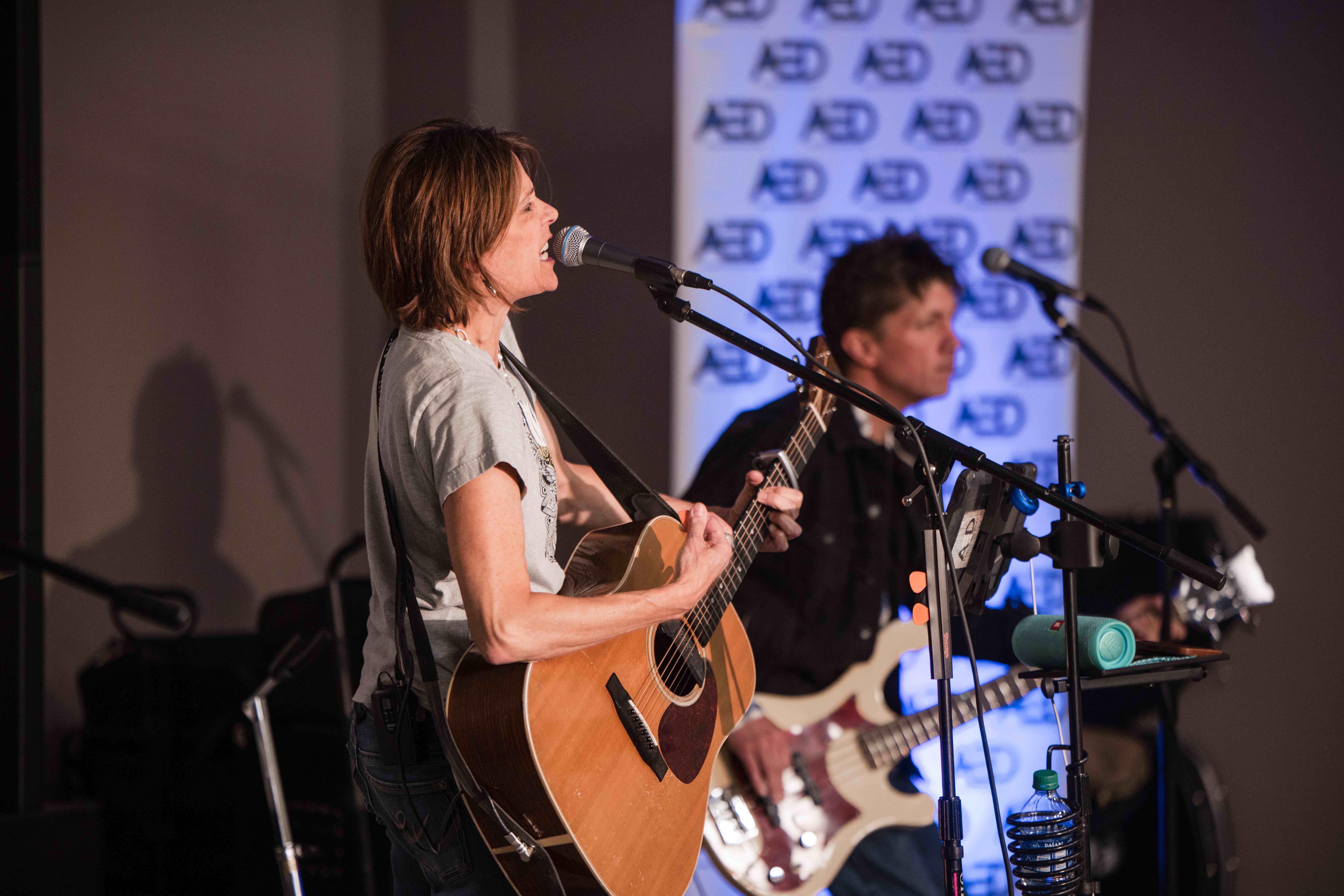 The teen student sat transfixed, listening for the first time to the lyrics she had written set to music.
Ari's gaze never wavered from the video of Nashville recording artist Anne E. DeChant as she performed the song with her band.
By the end of the piece, Ari's smile overshadowed her tears. DeChant's melody complemented the girl's emotional lyrics, expressing the pain of her past as well as her creativity, her hard work and her determination to build a new path.
Ari's work might even bring her royalties when DeChant pitches the song to sell in Nashville.
The collaboration between DeChant, a Nashville singer and songwriter, and the student happened thanks to Chris Jones, the business education teacher at the residential F.I.R.S.T. School in Mansfield, Ohio, a part of Mid-Ohio Educational Service Center.
Jones used his professional development with the college's creative academy to plan and teach a songwriting course, which provides experience with language arts skills, business skills (the business of songwriting) and captured the interest of his students, so hard since the teens all come from backgrounds of trauma and abuse. School is often the last thing on their minds.
Academy experts lend a hand
Listen to "Let Her Sleep" copyright Anne E. DeChant, lyrics by Ari and Anne E. DeChant.
Listen to "Sick Love Letter to You" copyright Anne E. DeChant, lyrics by DaMara and Anne E. DeChant.
Jones first heard DeChant sing at a concert in Cleveland and loved the passion she projected on stage. In 2018, he invited her to deliver the keynote address at a F.I.R.S.T. School career day, which he arranged for their students, the majority being girls ages 11 to 17.
When DeChant received the students' thank-you notes, which Jones teaches as a good business practice, she asked if she could teach a songwriting program with him. Jones loved the idea. The pandemic delayed plans, but after joining the academy, Jones fully developed the idea and began it last February.
DeChant spent two days on Zoom, teaching Jones and Heather McClain, F.I.R.S.T. School's language arts teacher, the basics of songwriting. "Let me tell you, it's not easy," Jones said. Like a sonnet or haiku, a song requires a specific structure, including rhyme scheme, meter and song parts such as verses, pre-chorus, chorus and bridge.
Jones and McClain in turn taught their students, with emphasis on meeting English language arts standards. The students began creating with enthusiasm. To infuse the learning with technology, the academy loaned Jones 14 iPads and held a two-day session for the students to learn GarageBand, so they could test how many syllables fit in each line of their songs.
"It was a constant process," Jones said. "Anne E. met with the kids on Zoom for several weeks to coach them and help finalize their lyrics. Then she wrote music and produced the songs with her band as recorded performances."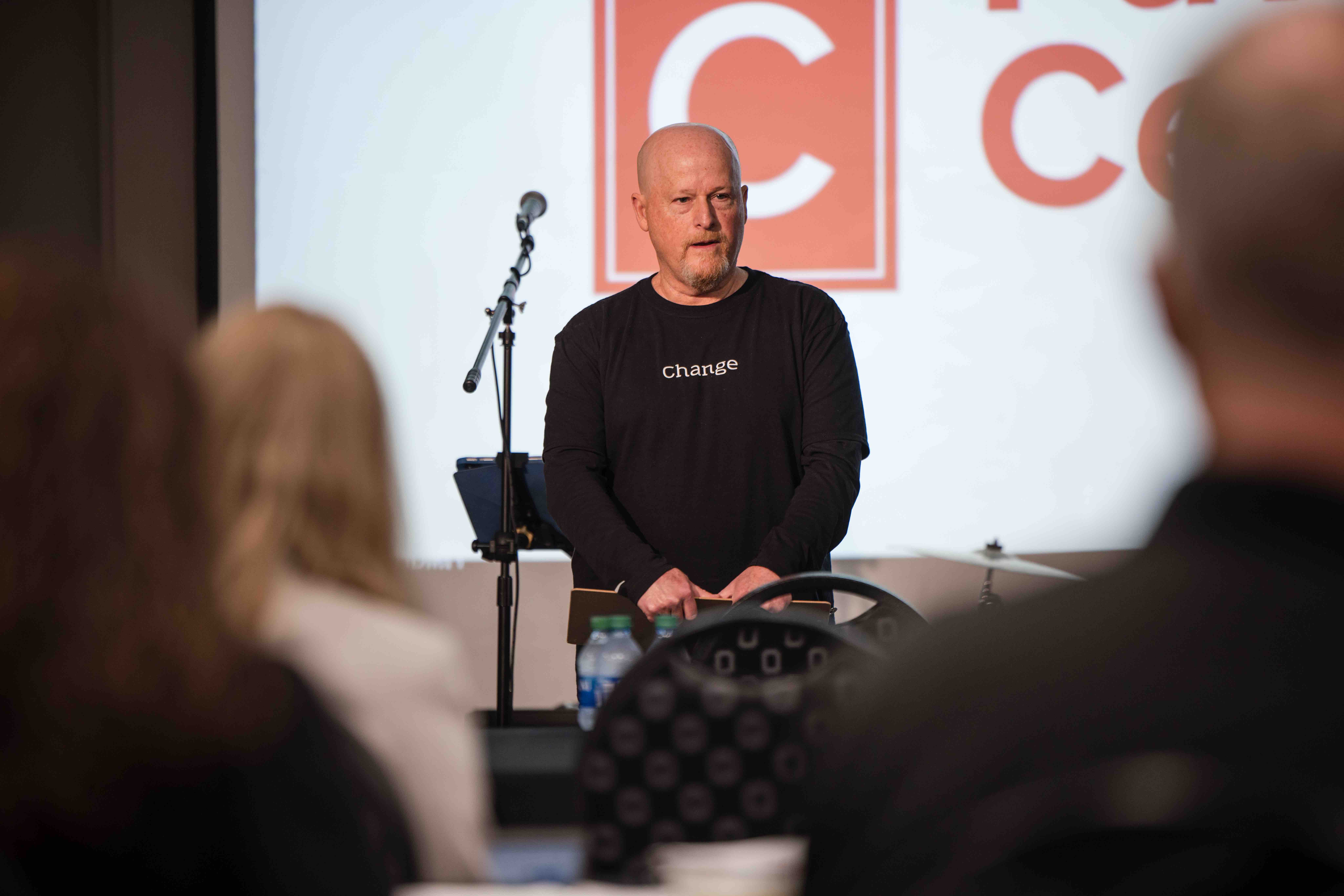 DeChant likes how the students' lyrics take her music in a new direction and tell a different type of story. She plans to pitch the songs in Nashville and sell them.
"The business ed angle is these kids have a possibility of earning royalties from their songs," Jones said. "She has asked if they would like to continue writing with her. We have kids who are very creative in these types of outlets. This experience has introduced them to one possibility."
Ari and the others were active learners, using language arts skills and learning business strategies. Becoming proficient in tech added another layer of appeal, as the students learned to do many additional things with the iPads.
Jones found the academy helpful throughout the planning and teaching of the course. "They got us the iPads, they taught the students to use GarageBand," he said. "They supported me with additional ideas throughout the process."
"We're allowed to do outside-the-box things at our school, but this (songwriting course) was way outside the box. My school administration and the board have seen the results, and it has opened the door for me to all kinds of projects that will teach students about change, about being lifelong learners, about other things that can make you want to stay in school and go farther with postsecondary education."
Another benefit: Despite a painful past, the students learned that their stories matter. They matter. And healing through creative outlets is possible.
More participants share the academy's benefits
Vivian Brownlow, the computer sciences teacher at F.I.R.S.T. School, encounters many students who did not attend school regularly. Without reading instruction, they struggled to read and were embarrassed to practice reading aloud with her.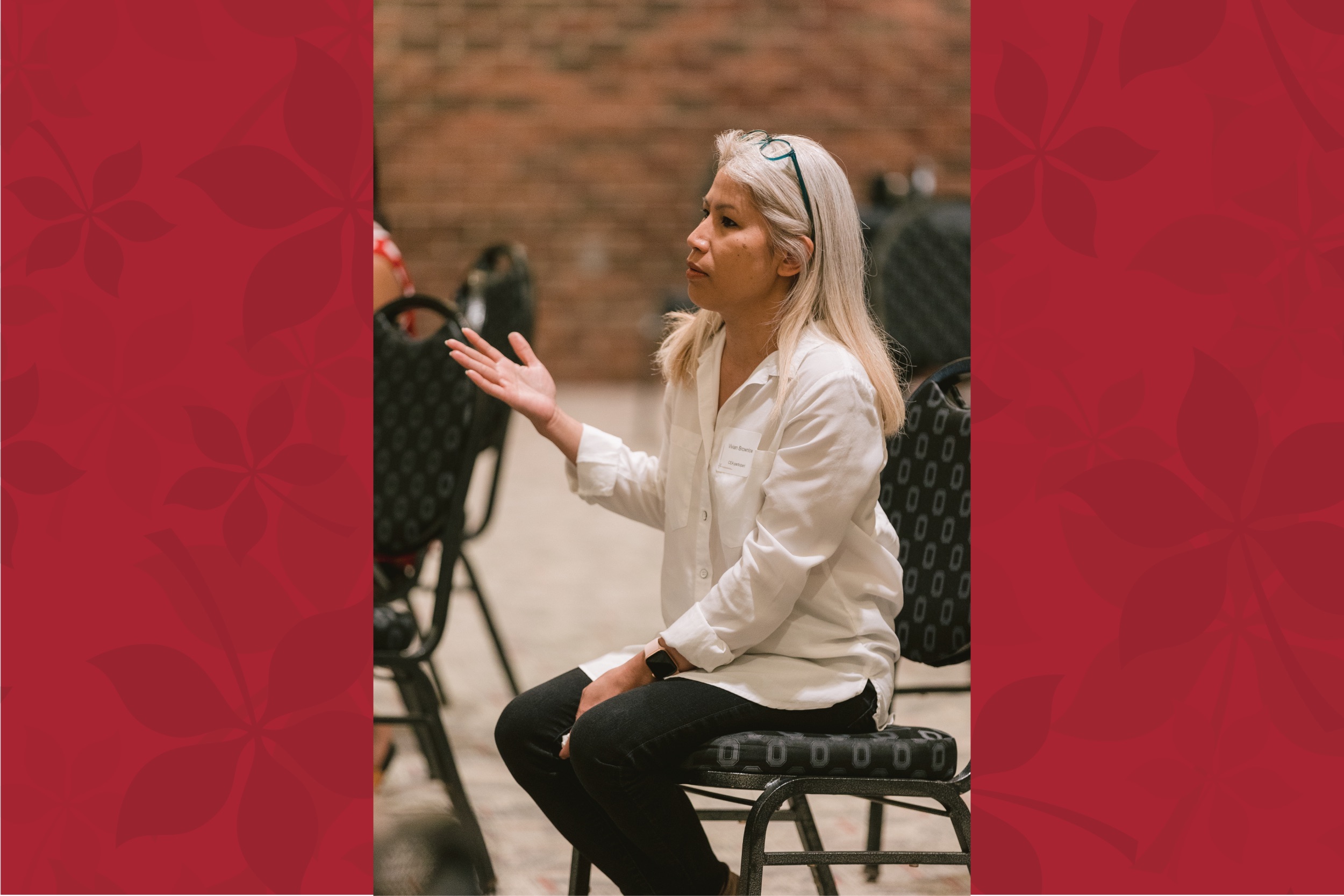 She created an app that lets them practice and record their reading online, in their own time, with phonics drill cards. Then Brownlow can give feedback. "There's nothing like it on the market," she said. "What I created is multisensory, it's digital, so kids like it because technology is cool."
Brownlow said the academy is about helping you define the classroom problem and how to solve it. "You may not reach a full resolution in one year, but it's a start of the process."
Emily Bricker, a seventh-grade accelerated math teacher at South-Western City Schools, worked on a putt-putt golf night as a hands-on project to engage her 43 students. They used the iPad app Sketches and Apple pencils to design 19 putting greens. Then they built the greens in the school gym from cardboard and duct tape. The event, with more than 150 RSVPs, was enjoyed by all.
"The iPads really allowed them to be creative, efficiently," Bricker said. "When they needed a change, which was often, they used the digital undo button. It wasn't glamorous, but the students blossomed as they went from their visions on the iPads to something they built with their hands," Bricker said. "For me, that was huge."
Stuckey said another benefit of Bricker's project was how it brought families together and connected with them via a school activity. "Strong research evidence supports family engagement to enhance student achievement," she said.
The Hilliard City School District aims to ensure that every student is Ready for Tomorrow. Mark Tremayne, director of innovation and extended learning, joined the academy with a team of eight. The CEA members cultivated K-6 Innovation and Discovery Centers with interactive learning zones. They created activities for students in the coding and robotics zones, creativity zones and science zones where students engaged in Apple's SWIFT, the programming language.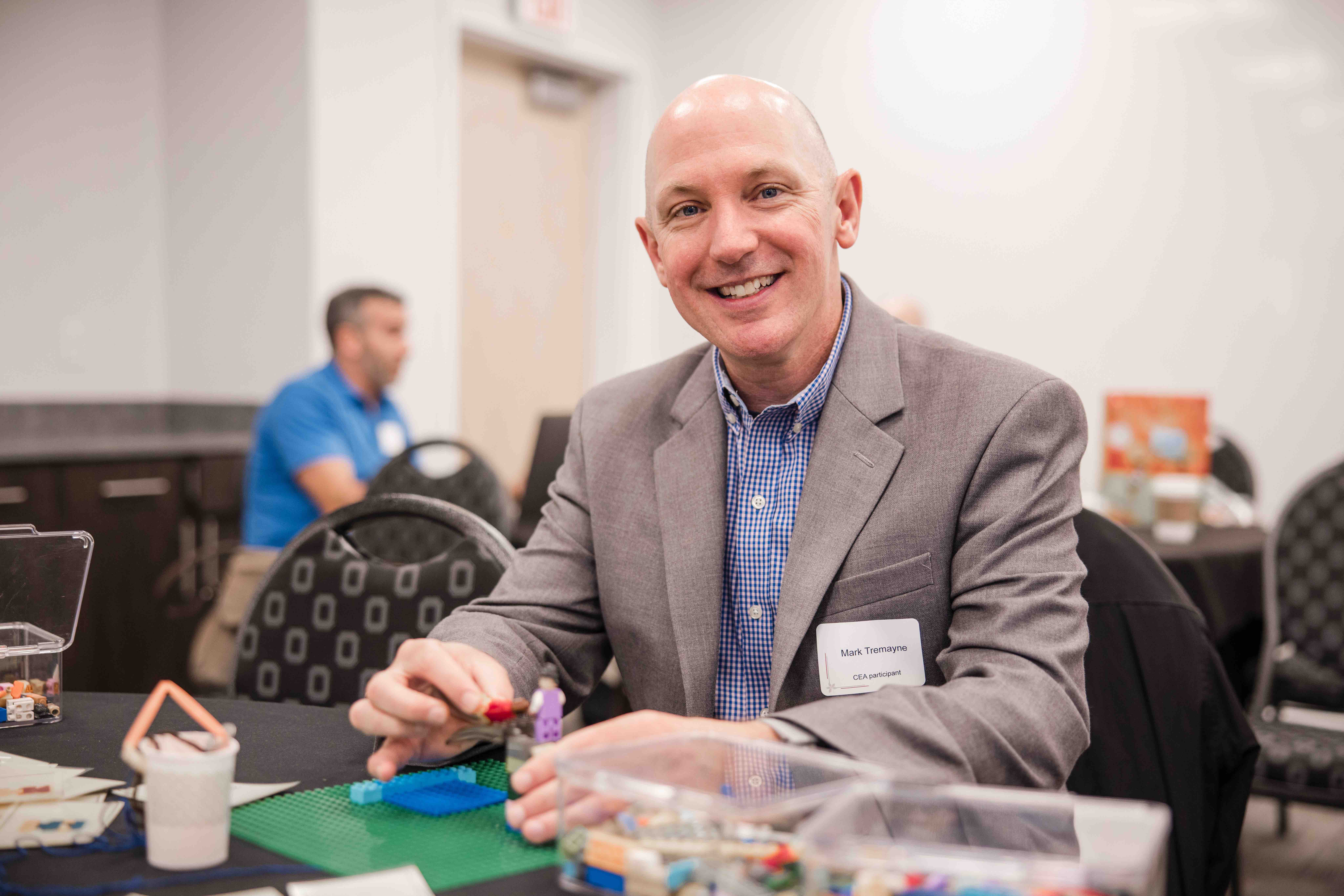 Another idea generated during the academy was a three-day career webinar series that connected with nearly 3,000 seventh- and eighth-graders in Hilliard Schools. Live interviews featured people in tech industries: space, robotics, engineering, fashion, renewable energy and maker spaces.
"The rate of (technology) change happens so quickly, educators have to continually work on that craft," Tremayne said. "Apple would showcase the improvements in their product line. We had immediate support through continual access to experts, and a repository of resources to help support redefining the student learning experience."
Aliou Sall, a fifth-grade teacher at Columbus City Schools' Ecole Kenwood French Immersion School, conducted action research on attitudes of parents, students and teachers about using smartphones, with their many useful apps, in class for academic work. He found that 60% of teachers agreed that smartphones have a place in the classroom. Another 40% responded maybe and might change to yes if rules specify use only for academics. No one said no.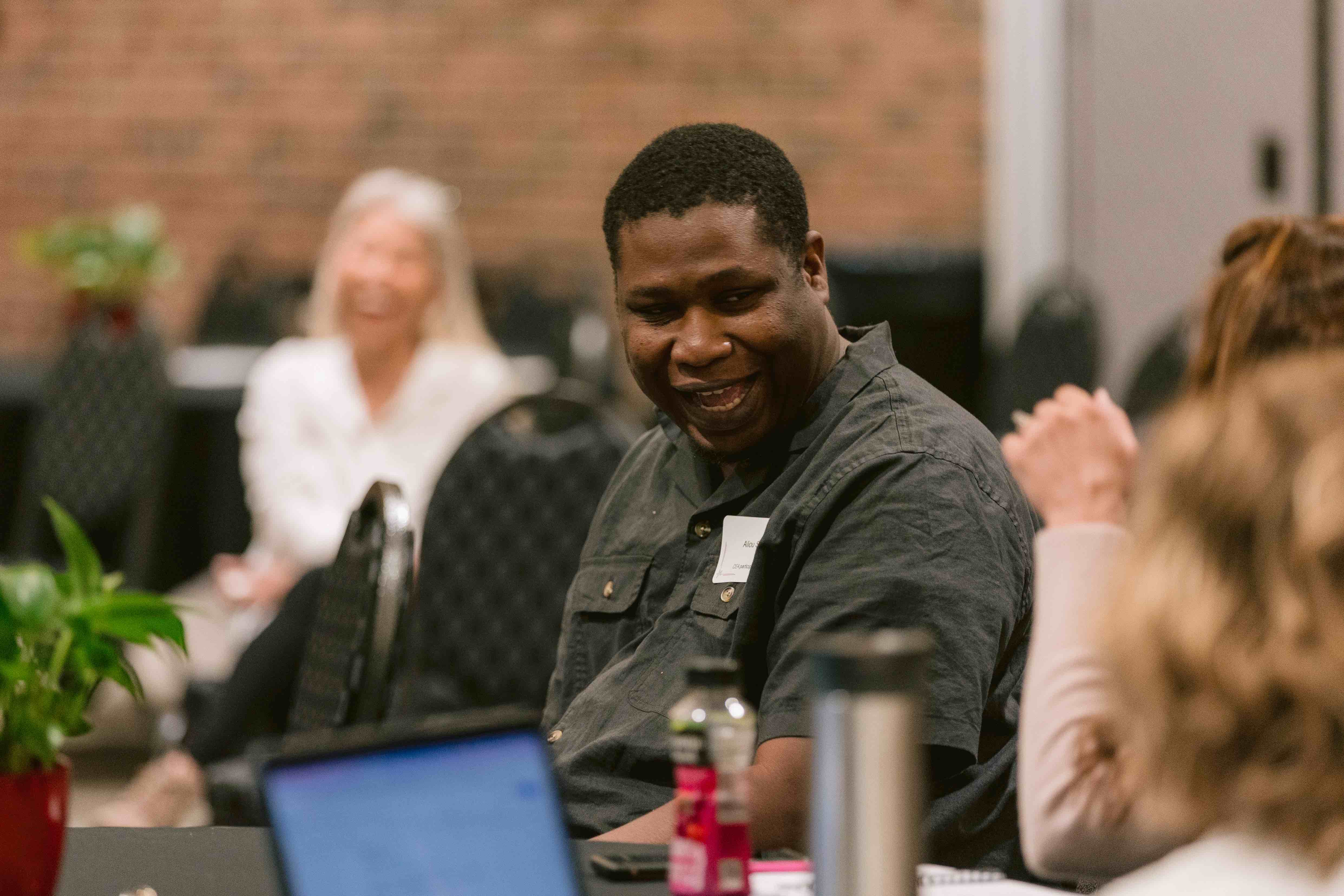 "Participating in the academy allowed me to learn more about technology and how to integrate it in my classroom," Sall said. "It allowed me to discuss ideas and collaborate with other educators. The experts showed us innovative ways to use the tools we have. I loved how they showed us to use most of the Apple tools, like iMovie and Garage Band."
Natalie Henderson, PhD, coordinator of online course development at Dublin City Schools, spent her year with the academy addressing the fact that the district's online, asynchronous courses, developed when the pandemic hit, were not all easy to navigate or fully self-contained.
"Through this experience, I was able to create a course template that offers an easy-to-follow, consistent format that transforms in-person learning into online courses," she said. "All the course content is different, but they all fit within the same course framework. The courses are aligned to state standards, will save teachers time, and engage students."