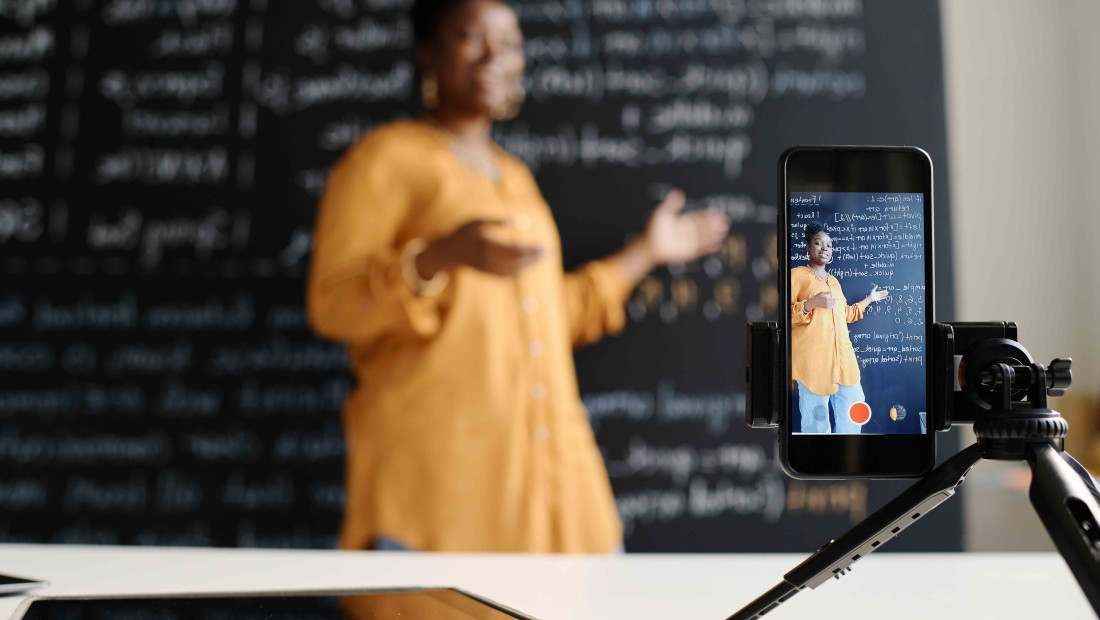 Join experts in education and technology on Tuesday, October 17, at the inaugural "Fostering Innovation and Creativity with Technology in K-12 Education Symposium" presented by the college's new Center for Digital Learning and Innovation. 
Sponsored in collaboration with Apple's Community Education Initiative, the event offers a valuable opportunity to connect with fellow education leaders, learn about current trends and issues with emerging technology, and develop a strategic vision for cultivating creativity and innovation within your schools. Focus includes how technology can transform learning experiences for high-needs student populations. 
Register now for this limited-space, $40 event to be held from 9 a.m. to 2:30 p.m. at the Ohio Union at The Ohio State University, 1739 N. High St., Columbus.
Detra Price-Dennis, executive director of the new center and a professor of Literacies, Literature and Learning, joined the college last autumn from Columbia University Teachers College. An alumna of Ohio State, she is known for her unique approach to studying literacy education, technology and curriculum development to amplify equity-oriented teaching for K-16 students.
"We are proud to welcome Detra Price Dennis, our PhD alumna and former program manager, back to our college," said Don Pope-Davis, dean of the college. "As the executive director of our new center, she brings her rich experience of building ongoing relationships with P-16 educators around teaching with technology."
"She and the new center will provide opportunities for you to refine your technology solutions and network with experts and like-minded peers. Our collaboration with Apple supports this outreach and engagement. We encourage you to attend this event."
Through its Community Education Initiative, Apple supports coding and creativity learning at Ohio State, as well as the university's work to help local K-12 teachers integrate technology into their classrooms. The company provides Apple technology and education resources, as well as professional learning support.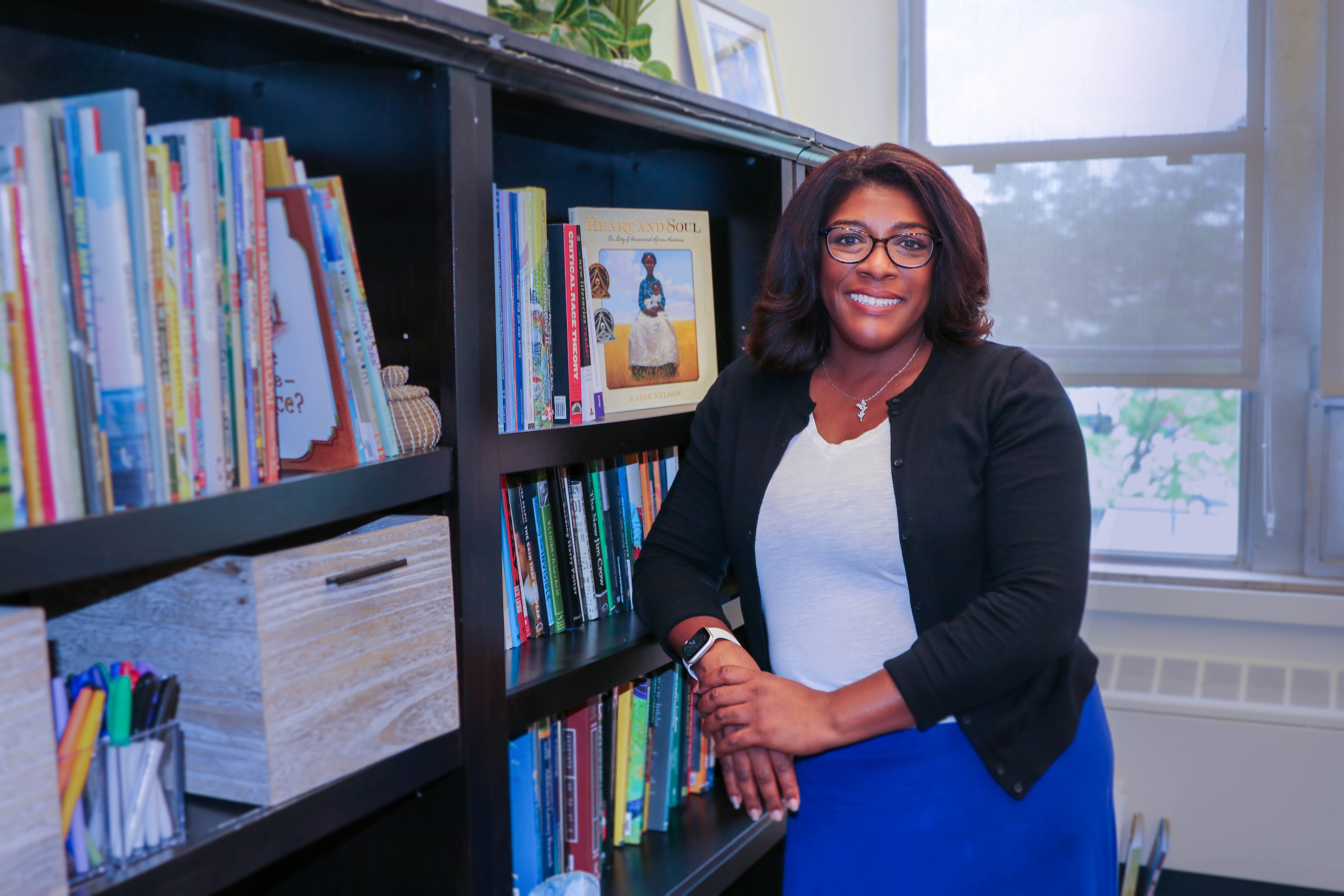 What to expect at the October 17 symposium
The symposium will launch with a keynote address by Ian O'Bryne, associate professor of education at the College of Charleston, South Carolina. With experience as a public school teacher and then school leader, O'Bryne is a problem solver who turns thoughts into action. He will share his insights and years of expertise about leveraging technology to promote innovation and creativity in P-12 teaching.
"Dr. O'Bryne is an internationally renowned scholar," Price-Dennis said. "He will share valuable insights about leveraging technology to enhance student-centered learning, integrating innovative teaching methods for diverse learners and navigating the ever-evolving landscape of educational technology trends in ways that reflect a commitment to equity."
A keynote panel discussion will round out the morning program. Join experts in education and technology as they discuss a range of important topics, such as artificial intelligence, coding, data analytics, virtual reality and other innovative technologies that have the potential to impact teaching and learning. 
This panel will be moderated by Casey Rinehart, director of the college's Office of Technology and Digital Innovation. 
Panel experts will include:
Rick Voithofer, associate professor and program coordinator of the college's Learning Technologies program, which ranked No. 10 in the nation this year by U.S. News and World Report in the Multimedia and Instructional Design specialty category. He studies the intersections of equity, educational technology and new/multi literacies in urban schools. He also is interested in the digital divide and online teaching in K-12 environments.
Catherine Duplisea is a STEM lead model kindergarten teacher at Orchard STEM School, Cleveland Metropolitan Schools. She was a finalist for Ohio Teacher of the Year in 2019 and is known for helping to plan and facilitate STEM lessons with a focus on technology integration.
Sherri-Ann Butterfield, executive vice chancellor and associate professor of sociology at Rutgers University–Newark, She and her team lead a New Jersey initiative to increase opportunities for data science in urban education as well as coding programming.
Next, the symposium will offer engaging breakout workshops led by experienced educators and technology specialists from central Ohio school districts. Each workshop will demonstrate the use of technology for a particular teaching purpose. 
Participants can ask questions, discuss the implications for use in their own classrooms and schools, try out the technology, as well as network with fellow participants.
The workshop topics will be:
Technology Integration in Elementary Education – Columbus City Schools
Technology Integration in Early Childhood Education – SproutFive
Technology Integration Middle and High School Education – South-Western City Schools
Techfluence: Administration Leadership in Tech Integration– Hilliard City Schools
Technology Integration in Teacher Education – Casey Rinehart, College of Education and Human Ecology
After lunch, a second panel will be moderated by Price-Dennis. Panel members will be:
Ana-Paula Correia is professor of learning technologies and director of the college's Center on Education and Training for Employment, which bridges research and practical solutions to impact communities, education and workforce development, including the use of technology. She leads the Learning and Experience Design Research Group, a group dedicated to investigating learning design processes and pedagogies to create deep learning. Her research expertise lies in distance education, online and mobile learning, collaborative learning and entrepreneurial education.
Charles Lang is senior executive director of the Digital Futures Institute, Teachers College, Columbia University. This university hub advances a more just social future driven by research, teaching and public engagement. The institute members partner across the university to provide continued excellence in course design, media creation, curating and designing learning experiences and more.
Aman Yadav is the Lappan-Phillips Professor of Computing Education in the College of Education and College of Natural Science at Michigan State University. He specializes in improving student experiences in computer science and engineering at the K-16 levels. He also serves as associate director of computing education in the university's CREATE for STEM Institute. 
Visit the 4-H Mobile Design Lab
At the end of the panel, plan to visit Ohio State's 4-H Mobile Design Lab between 2-4 p.m. The 35-foot bus is a mobile classroom that travels Ohio, allowing K-12 students to learn skills in computer science, technology and creativity.  
You will hear from Mark Light, leader of Ohio 4-H STEM and Digital Engagement Innovations. Then you can explore the various displays and take part in an activity or two.
Symposium follow-up
After the symposium, our new center will stay in touch, offering opportunities to further discuss your experience with implementing your chosen technological approach to teaching.  
Register now for the symposium to expand your professional network, exchange ideas, form collaborations for future projects and engage in meaningful conversations about innovation and creativity in P-16 education.