Students in the College of Education and Human Ecology have numerous opportunities to put what they learn in the classroom into practice. It happens throughout the academic year and between semesters during the summer months.
Three students share how their summer experiences brought them back to campus with more energy and passion for their studies, and how they're applying what they learned during summer break.
Tara Mick
Human Development and Family Science
Tara Mick's summer goal was to get more research experience while employing her passion working with older adults. But the human development and family science major didn't expect her internship to be a conduit between two colleges.
As she was seeking opportunities, she contacted Ohio State professors who study aging. Two said yes.
Mick bridged the gap between the professors in the colleges of Optometry and Social Work, allowing them to learn more about each other's work. And she gained firsthand knowledge about research and the aging community in central Ohio.
Working with Bradley Dougherty in Optometry, Mick learned research basics and observed the interactions between doctors and patients in the optometry clinic.
"If I could have a dream job it would be to sit in on appointments and put those things into layman's terms for older patients," she said.
"I was able to sit with a patient and talk with her about her life. She said to me, 'I have tried everything to not be anxious about these appointments but the only thing that has worked is sitting here talking with you.' I got to see my dream job firsthand."
Holly Dabelko-Schoeny in Social Work introduced Mick to Age-Friendly Columbus, an initiative to strengthen quality of life for people in central Ohio. Through the group, she was introduced to several organizations focused on aging issues, including Central Ohio Area Agency on Aging, Intergenerational Center, Ohio Living and hospice groups.
Getting exposure to these organizations is helping Mick make more informed decisions about her future, she said. A bonus: She gained a new volunteer opportunity and an autumn internship.
"There was no consistency in what my weeks would look like, but it was awesome to meet so many organizations. They know my name now."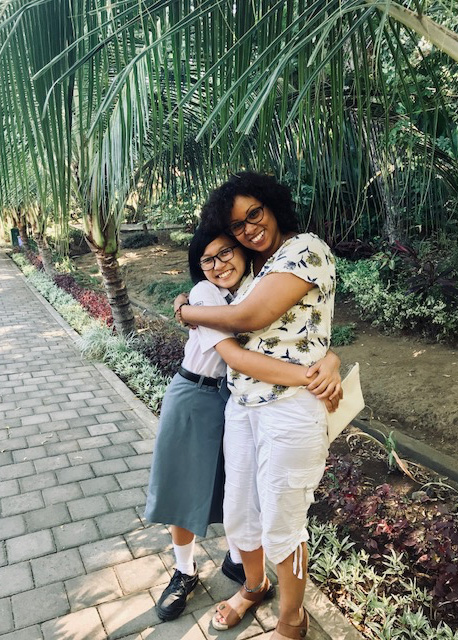 Peggy Lafayette
Early Childhood Education
Summer is over, but Peggy Lafayette is still processing her education abroad experience. Everyday things take her back to Indonesia: Deep greens. Triangles. The sharp flavor of dried chilies. "Even food can trigger memories that I get really happy and excited about."
A preschool teacher pursuing her bachelor's degree through the Early Childhood Education Professional Preparation Pipeline program, Lafayette had never been so far from home. Now she's bringing Indonesia to her toddler students.
"I started introducing shapes I saw in Islamic temples and drawings surrounding Hindu gods," she said. "The kids worked with magnet tiles and would make triangle structures; they automatically started seeing the shapes."
In Indonesia, she bought as many traditional musical instruments as she could stuff into her suitcase: drums, a ukulele, shakers, "bongie-sounding" rattles.
"I've been playing things (in class) like Arabian percussion, which sounds really great with the drums," she said. "We have little jam sessions."
Her education abroad trip was coordinated by the college's First Education Experience Program. In North Bali she met a young high school student named Sylvia while doing a service project. They bonded.
"Our 'buddies' had to show us around their school and tell us what their life was like, while they were practicing their English," Lafayette said. The two continue to exchange photos, emojis, details of their day. Lafayette is determined to help Sylvia pass her standardized English test so the girl can enter an English-speaking university. "You gotta fall in love with a kid like that," she said.
When she's overwhelmed or overworked, she looks at a photo of herself lolling in the surf of the Thousand Islands. Her expression is utterly content.
"Being in Indonesia feels like you're lying in the warmest bath and all your tension floats away," she said.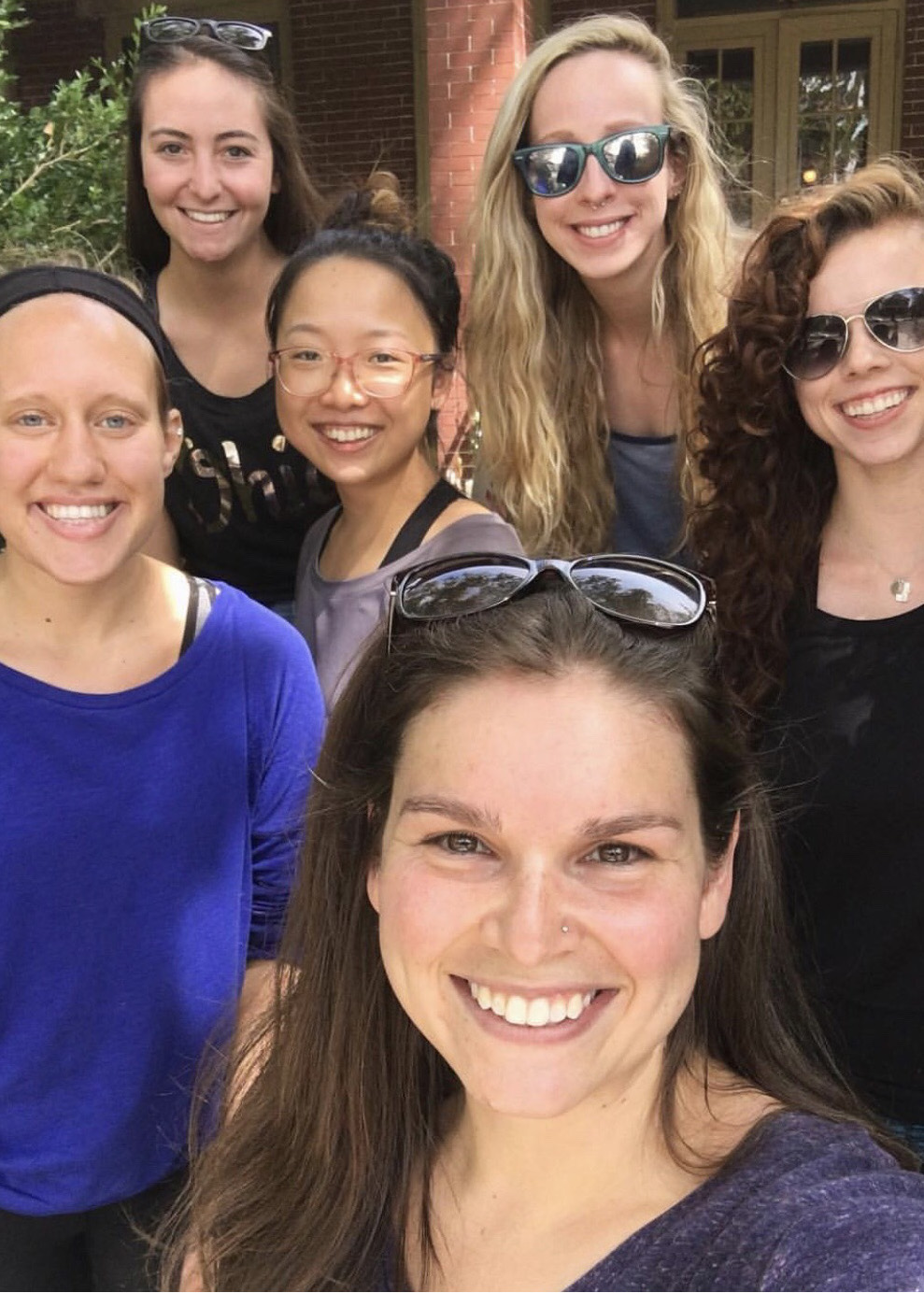 Laila Ettefagh
Human Nutrition
Like many professions, dietetics has become an intersection of several disciplines – nutrition science, business, social science and even social media. To study one aspect in isolation is to miss the nuances the others can offer.
So this summer, fifth-year senior Laila Ettefagh delved into the many sides of dietetics. First, the human nutrition major continued her research work with Assistant Professor Sanja Ilic, specifically studying food safety for at-risk populations in Tanzania.
In the Campbell Hall lab, Ettefagh spent much of the summer entering and analyzing data collected in Tanzania. The study considers factors such as food storage and handling and health outcomes.
"This opportunity has allowed me to become more knowledgeable in the analytical and statistical side of research. As I work on more projects, I learn more about what I could do as a nutrition researcher."
But she didn't stop there. Ettefagh also interned at Fulcio in Columbus. The nutrition and wellness services company is owned by Amanda Crichton, BS '13, a registered dietician who graduated from the same program. The two met at Ohio State's Nutrition Career Fair in April.
During the 10-week internship, Ettefagh immersed herself in research about self-love, body positivity and mindfulness as they relate to nutrition counseling. This gave her more insights into the psychology surrounding wellness and nutrition.
"It's really important to have both pieces because mind wellness is just as important as body health," she said.
Because Crichton presents live, online wellness events and runs private Facebook groups, Ettefagh also studied social media. Her research provided Crichton with insights including how more followers could affect business growth.
"The internship … has allowed me to expand my personal skills as well as network and learn about what some nutrition professionals do" in their careers, she said.