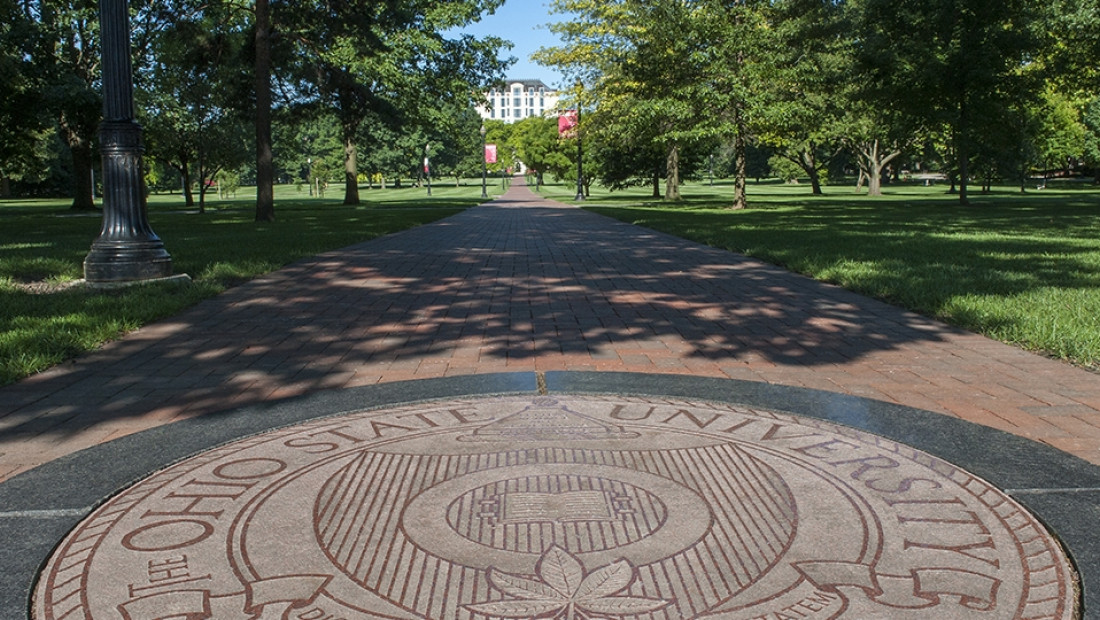 Kui Xie, associate professor of educational technology, has been named the Ted and Lois Cyphert Distinguished Professor.
Frederick R. "Ted" Cyphert, dean of the College of Education from 1974 to 1979, and his wife, Lois, were loyal supporters of teacher education. After his death in 2005, Lois wanted to ensure that their endowment supported and enhanced a faculty member's work that benefits public school education and teachers' ability to improve student learning.
The revival of the Cyphert Distinguished Professorship, created in 1994, is a signal of the college's commitment to the use of digital learning pedagogy and technology to enhance teacher effectiveness and learner achievement.
Advancing the impact of digital learning research
With a faculty appointment in the Department of Educational Studies, Xie is passionate about integrating advanced computer technologies into education, especially through the use of distance learning.
"The driving question behind my current research," he said, "is how to design, develop and integrate innovative technologies that promote students' motivation and cognitive engagement in digital learning."
Xie is best known for the breadth and depth of his research on asynchronous online learning, especially online learning forums conducted over time. He studies it from multiple perspectives, including student engagement, motivation, cognition and social interactions.
Xie is also recognized for developing innovative analytical methods for his studies. He is among the first to collect learning analytics (i.e., data from digital learning systems) to investigate students' motivation and engagement during online learning experiences.
Eric Anderman, professor and chair of the Department of Educational Studies, said, "Xie is advancing our knowledge of how computer technology can create cognitive tools that motivate student to learn, facilitate hands-on learning and build scaffolds for complex cognitive activities. The Cyphert Professorship supports his efforts to better inform educational research and instructional design."
Creating a culture of collaboration in digital learning research
Xie founded the Research Laboratory for Digital Learning to bring together interdisciplinary researchers across the college and university. He collaborates with experts in computer science, social science, cognitive science, early literacy and geography. These collaborations bring greater impact to teaching and learning through technology and research.
---
Xie is advancing our knowledge of how computer technology can create cognitive tools that motivate student to learn, facilitate hands-on learning and build scaffolds for complex cognitive activities.

Eric Anderman, professor and chair, Department of Educational Studies
---
The lab, with a full complement of research scientists, graduate students and visiting scholars, is set to have a significant impact on local communities, as well as on Ohio K-12 school districts and teacher education. Xie has been leading his team in contributing to the following grant projects.
In Read It Again - Mobile, funded by a $1.5 million, three-year grant from the Institute for Educational Sciences (IES), Xie partners with EHE Distinguished Professor of Teaching and Learning and principal investigator Laura Justice, who developed "Read It Again Pre-K!" – an effective early language and literacy intervention. As co-principal investigator, Xie will lead the developmental effort of RIA - Mobile. The aim is to employ the unique capacity of technology to improve the intervention's three active ingredients shown to significantly strengthen preschool teachers' language and literacy instruction. The three ingredients are: scope and sequence, explicit language, and differentiated instruction supported via student progress monitoring.
College Ready Ohio, supported by a $13.5 million, six-year grant from the Ohio Department of Education's Straight A Fund, is an unparalleled collaboration with 10 public high schools. Through a large-scale implementation of mobile technology, this project will ensure that students have the knowledge, resources and academic experience to succeed in college. As co-principal investigator of the college's portion of the project, Xie and his team will research and evaluate the impact of mobile technology, digital course materials and dual enrollment on student success.
EDCITE, or Evaluating Digital Content for Instructional and Teaching Excellence – an $8.4 million, five-year initiative also supported by the Straight A Fund – is using teacher professional development to improve teachers' competence in evaluating digital content and to help five Ohio school districts transition from printed materials to digital content. As co-principal investigator, Xie's team will provide formative and summative evaluation of the impact of training teachers to vet the dizzying array of digital products. The process will improve the selection quality of digital content for district classrooms.
Publicized by Time.com, honored by AERA
Xie's research has been published in highly ranked journals, such as Computers and Education, Internet and Higher Education, and the British Journal of Educational Technology.
He received broad attention when Time.com featured his piece, "Teachers and physical classrooms won't go away." NPR news also featured his expert interview on the topic of computer-based learning.
The American Educational Research Association's (AERA) Design and Technology Special Interest Group selected him as program chair and president elect. He is section chair for AERA Division C-3.A, Learning Environments.
Last year, the Division of Distance Learning of the Association for Educational Communication and Technologies honored his scholarly work with the Outstanding Presentation Award.
Xie has also served as a reviewer on government grant panels for the National Science Foundation and the Institute for Educational Sciences, as well as on the editorial boards of top-tiered journals, such as Contemporary Educational Psychology.