Image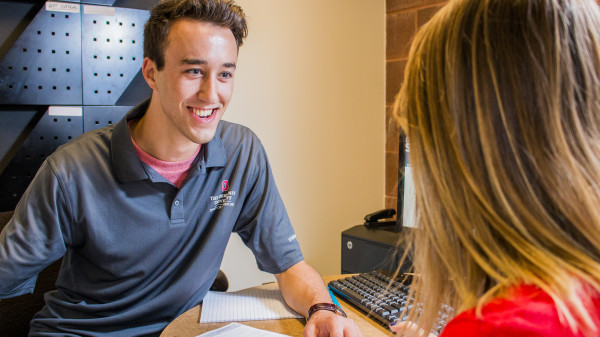 Financial Planning Minor
Section Items
Do you see yourself working with families and individuals? Do you want to take advantage of the many job openings and high entrance salaries in the financial planning field? With a Financial Planning minor you will set yourself up for a career in personal finance. 
You will fulfill the education requirement for the Certified Financial PlannerTM (CFP®) professional designation, if combined with BUSFIN 3222 and BUSFIN 3300. 
Coursework directly applies to the financial planning of individuals and families. 
Three courses overlap with the Insurance Minor at Fisher College of Business. Get both minors while in college. 
Benefits: Small class sizes and practical coursework that not only will help you land a career in the financial services field, it will also help you understand and improve your own personal financial success. 
Section Items
Why a career in financial planning? 
Financial planning is a growing profession as the Baby Boomer generation is retiring and about to pass on its wealth to the younger generations, needing the help of financial planning professionals. At the same time, the average age of financial planners today is 50 and a large number of financial planners are close to retirement. Financial planning firms are eager to hire young talent to meet the growing need for financial planning. 
 
The Certified Financial PlannerTM certification is the highest regarded professional designation in the financial planning industry. Our Financial Planning minor provides you with the coursework to qualify for admission to the CFP® exam. Our students network with the financial planning profession in Central Ohio and receive regular updates about internships and job offers. 
Section Items
Courses
Students must take two 3-credit courses and two 2-credit courses and select one additional course (3 to 4 credits).
Required courses 
CSCFFS 3260 Family Financial Management: Theory and Practice (3 credits)
CSCFFS 4260 Family Tax Planning (3 credits)
CSCFFS 4270 Retirement Planning and Employee Benefits (2 credits)
CSCFFS 4280 Intergenerational Resource Management (2 credits)
Elective course (Select one) 
CSCFFS 2260 Family Financial Management (3 credits) 
CSCFFS 3270 Families in Business (3 credits) 
CSCFFS 5260 Family Financial Management Application (4 credits; take this one for CFP®)
CFP® education requirement
Fulfilled with the seven courses BUSFIN 3222, BUSFIN 3300, CSCFFS 3260, CSCFFS 4260, CSCFFS 4270, CSCFFS 4280 and CSCFFS 5260. 
Overlap with Fisher College of Business Insurance Minor
BUSFIN 3300, CFFS 3260, and CFFS 4260. 
Section Items
Minor Requirements 
The academic program coordinator in the College of Education and Human Ecology must approve the Minor Program Form. The student must file the approved form with a college or school counselor.
Grid Items
Minimum Credit Hours
13
6 credit hours at 3000 level or above 
Grid Items
Grades required
C- or better