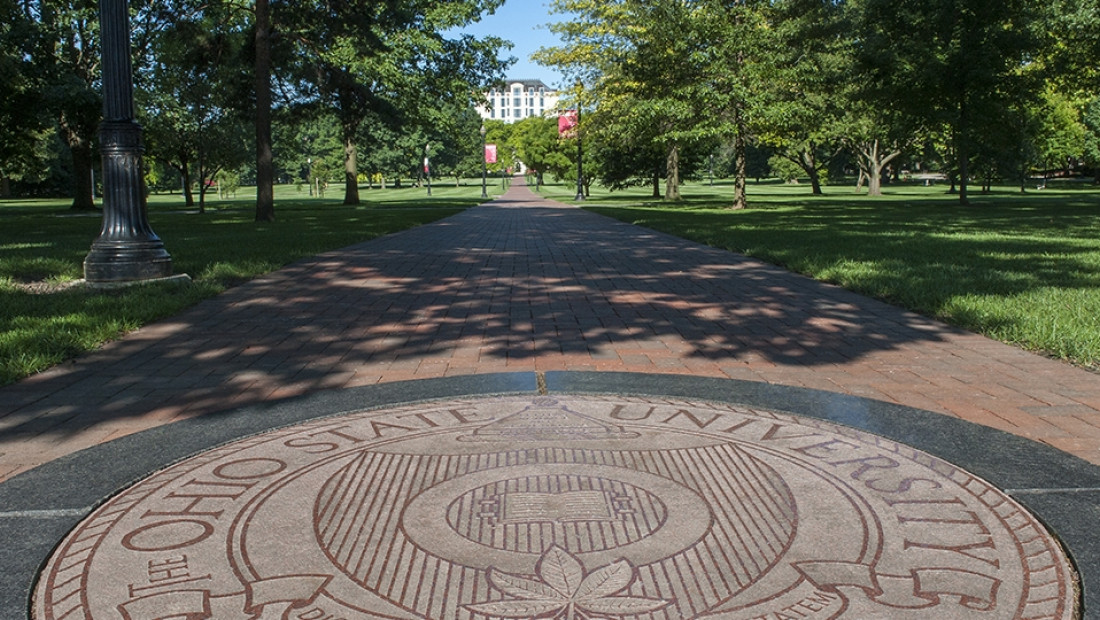 Ohio State's Multicultural Center facilitates inclusive shared learning experiences of students. It is a place where all can engage in dialogue, challenge barriers and build collaborative relationships.
Two students in the College of Education and Human Ecology recently interned at the center, located in the Ohio Union.
Jaslyn Leech
This is Jaslyn's first year as an intern with the MCC but she "loves the MCC" and has been attending MCC events ever since the Lincoln Tower days! Jaslyn is serving her internship with Intercultural Specialist Candi Krisch, working with American Indian Indigenous Student Initiatives.
Jaslyn is in her third year at Ohio State, majoring in Human Development and Family Science, with an Early Childhood specialization. She hopes to graduate summer 2012 and is also seeking an internship this summer working in educational programming in minority health. She plans to continue on in graduate school here at Ohio State in Public Health.
Jaslyn is very involved in service work, serving as treasurer of the MultiRacial Student Association and American Indian Council, as well as treasurer and Community Service chair in Sigma Gamma Rho Sorority Inc. She espouses their motto: "Greater service. Great progress."
Jaslyn is a quiet but steady presence at the MCC.
Crystal Dorsey
This is Crystal's first year with the MCC. She started in summer 2011, assisting fiscal officer "Miss Janice" Tyler with paperwork.
Crystal is finishing up her undergraduate work, majoring in Human Development and Family Science, specializing in Middle Childhood Education. She plans to teach middle school.
Crystal is co-chair of Mahogany Moments semi-formal dinner and dance for this year's African American Heritage Festival -- coming up in April 2012!
Reprinted with permission of the Ohio State Multicultural Center.