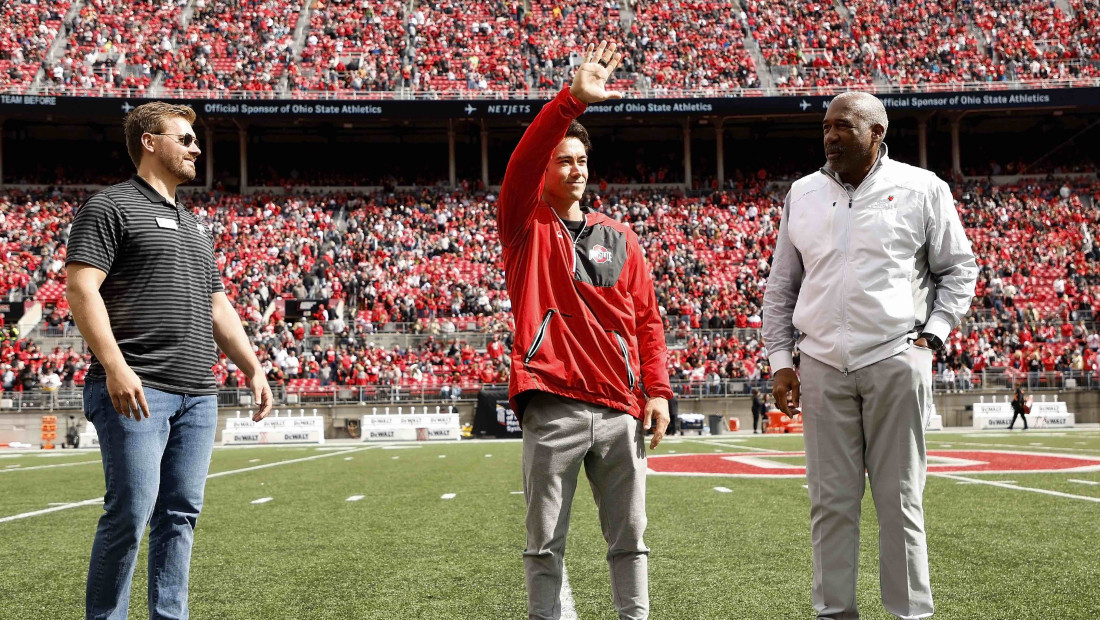 The prestigious Ohio State Athletics Hall of Fame inducted 14 alumni in its 2023 class this autumn. Of those 14, four are alumni of the College of Education and Human Ecology.
Known for their athletic prowess during, and some after, their time as student-athletes, they were officially inducted and celebrated at a banquet on Friday, Oct. 6, on the Ohio State campus. 
Each of the present inductees was recognized by Ian Betts, president of the Varsity O Alumni Society. Each inductee was also applauded by the thousands during a football game halftime in the 'Shoe.
Members of the society are former varsity athletic letterwinners of The Ohio State University.
---
Yesenia Luces, Field Hockey, '07 BS Hospitality Management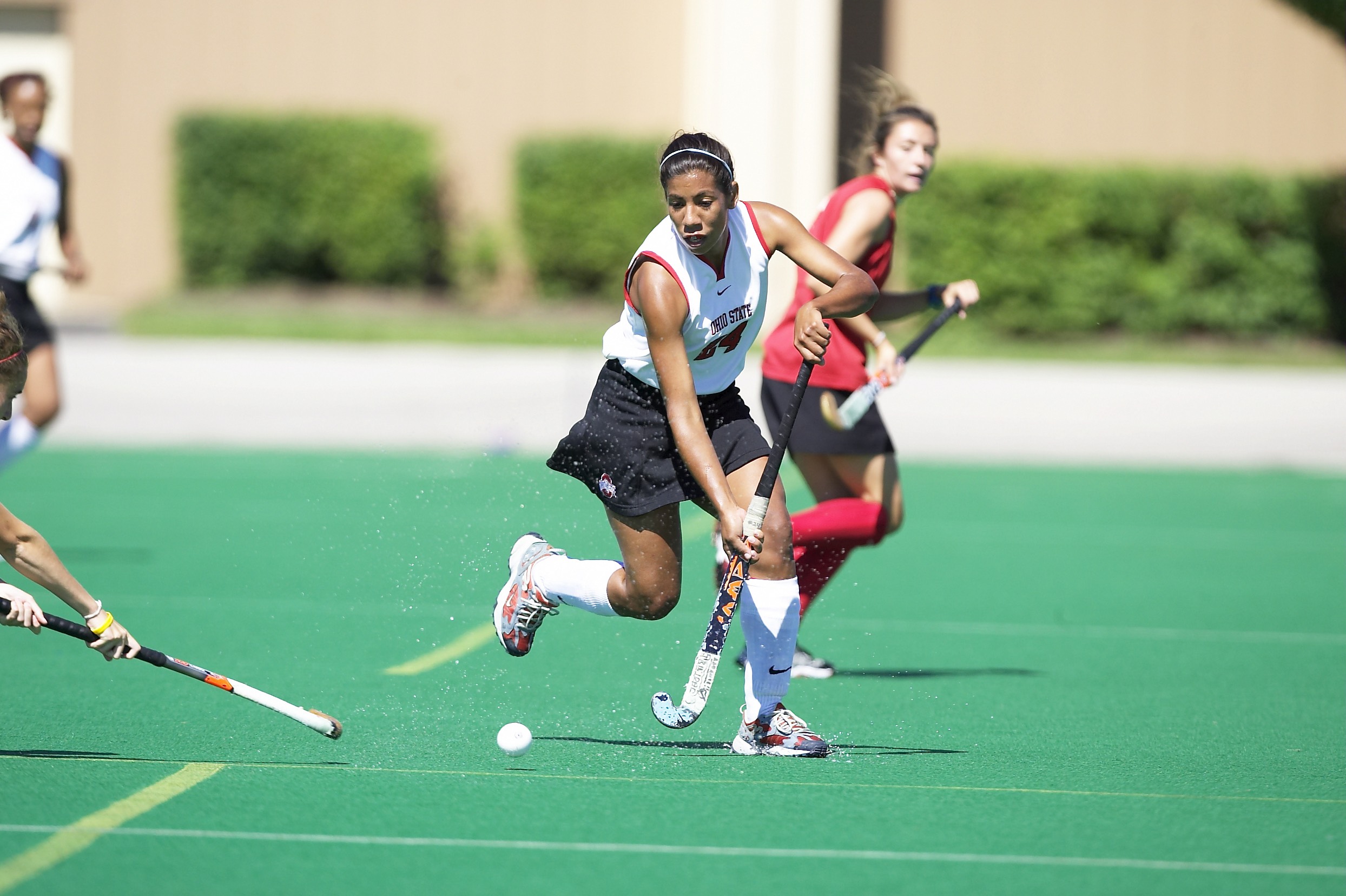 Yesenia Luces is one of only two players in program history (all-time leading scorer Sue Marcellus is the other) to be a First Team All-American more than once in her career. In the record books, she currently ranks fifth in career points (123), seventh in goals scored (44) and fourth in assists (35).
A First Team All-American in 2005 and 2007 and second team choice in 2006, Luces was twice the Big Ten Offensive Player of the Year (2006 and 2007) and was a member of the 2006 Buckeye team that won the Big Ten regular season title. The model of consistency, Luces led the Buckeyes in scoring in each of her four seasons.
Today, Luces works in the travel industry.
Luces gave advice to student-athletes when she said, in an Ohio State interview, "Sometimes we forget that our sport is a team sport. We're only as good as our team. We could be the best players, we could be mediocre players, but it really depends on how you and your team work together."
In keeping with her belief, Luces credited her fellow players for giving her the chance to play her best. "They were amazing," she said. "They helped me receive this honor."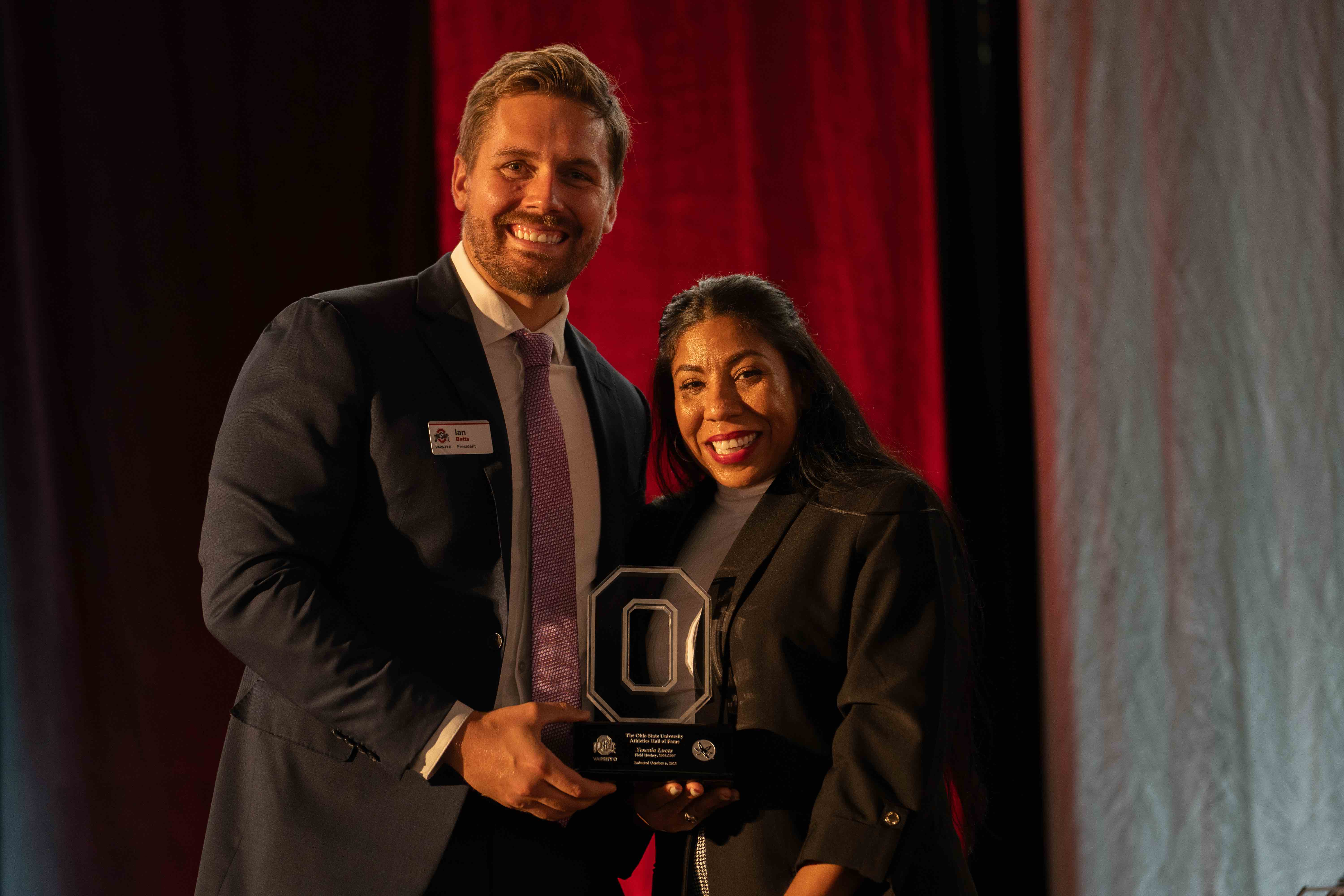 ---
Sean Melton, Men's Gymnastics, '18 BS Hospitality Management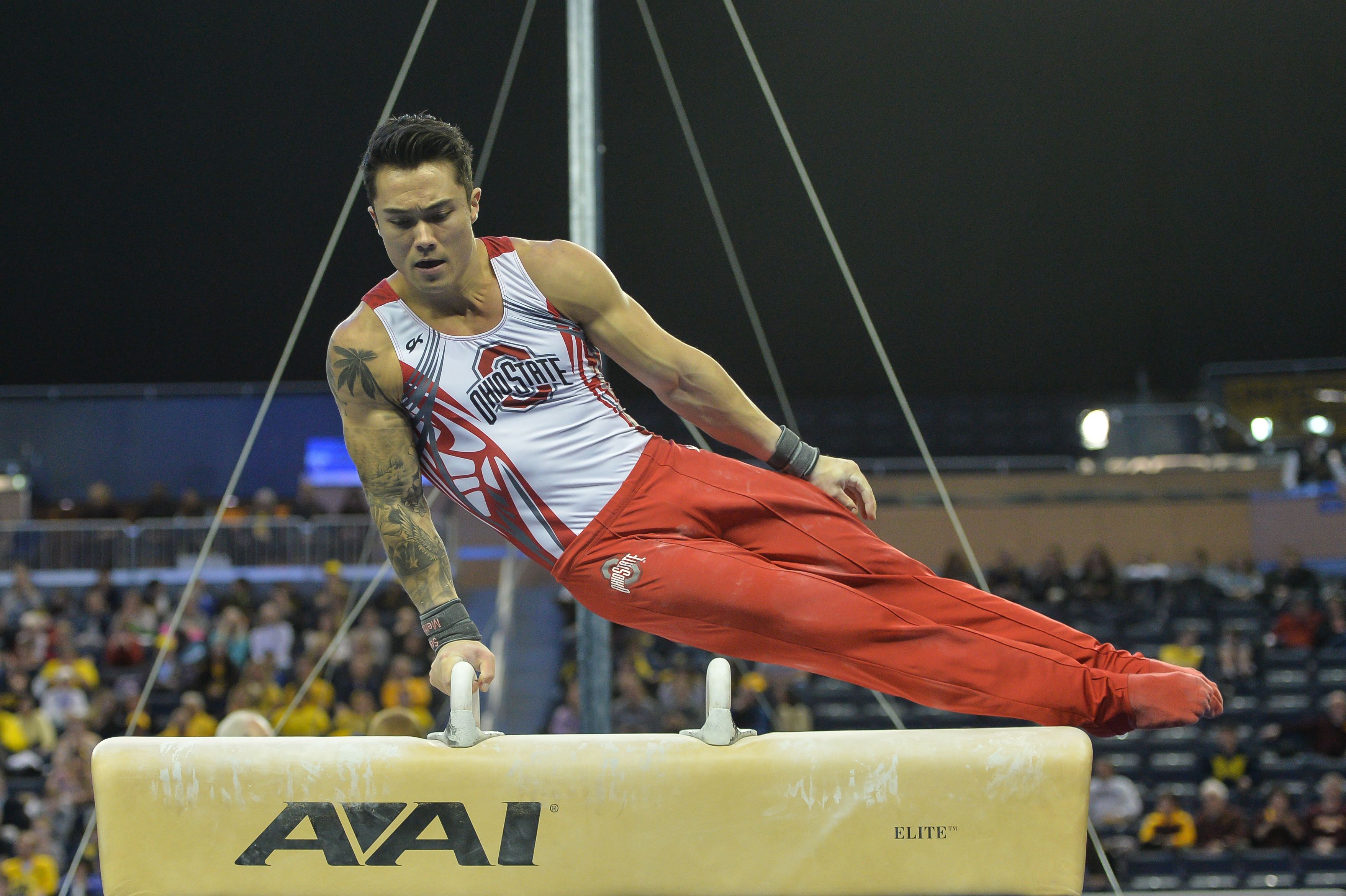 Sean Melton etched his name among the all-time gymnastic greats when he won the Nissen-Emery Award in 2018, being considered the best senior gymnast in the nation. 
The 10-time All-American earned four All-America honors in 2014 (all-around, high bar, vault, parallel bars), two in 2016 (HB, rings), three in 2017 (SR, HB, AA) and one in 2018 (AA). Melton also won seven Big Ten Championships — two in 2014 (HB, PB), three in 2016 (AA, PB, floor), one in 2017 (AA) and one in 2018 (AA). 
He was selected as the 2016 Big Ten Gymnast of the Year, after being named the league's best freshman in 2014, and went on to be named Big Ten Gymnast of the Championships in both 2017 and 2018. Melton earned First Team All-Big Ten honors four times (2014, 2016, 2017, 2018) and was a three-time captain for the Buckeyes (2015, 2017, 2018).
Melton was an Ohio State Scholar Athlete in 2014 and 2016 and an Academic All-Big Ten selection in 2016.
Melton is currently a real estate agent with Forward Realty on the island of Oahu, Hawaii.
"Anyone that knows my career knows there's one guy who, I wouldn't be here today if it wasn't for him," Melton said in his induction speech. "That's Associate Head Coach of the Gymnastics Team Casimiro Suarez. He was my coach since I was eight years old. … He taught me more about life, being a good human and being humble always, through all ups and downs. So Casimiro, every award I have has your name on it too."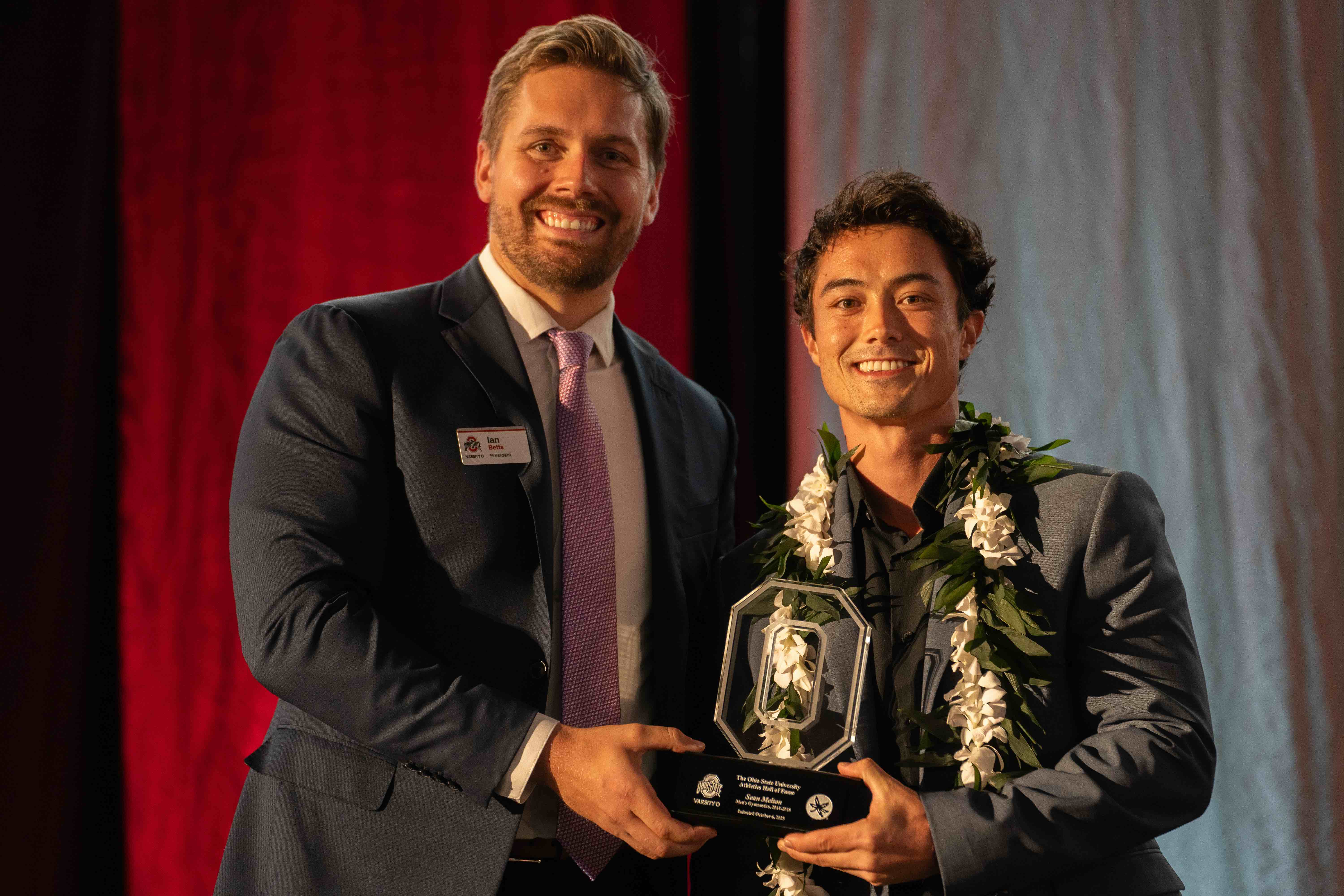 ---
Kelsey Mitchell, Women's Basketball, '18 BS Sport Industry, minor in Human Development and Family Science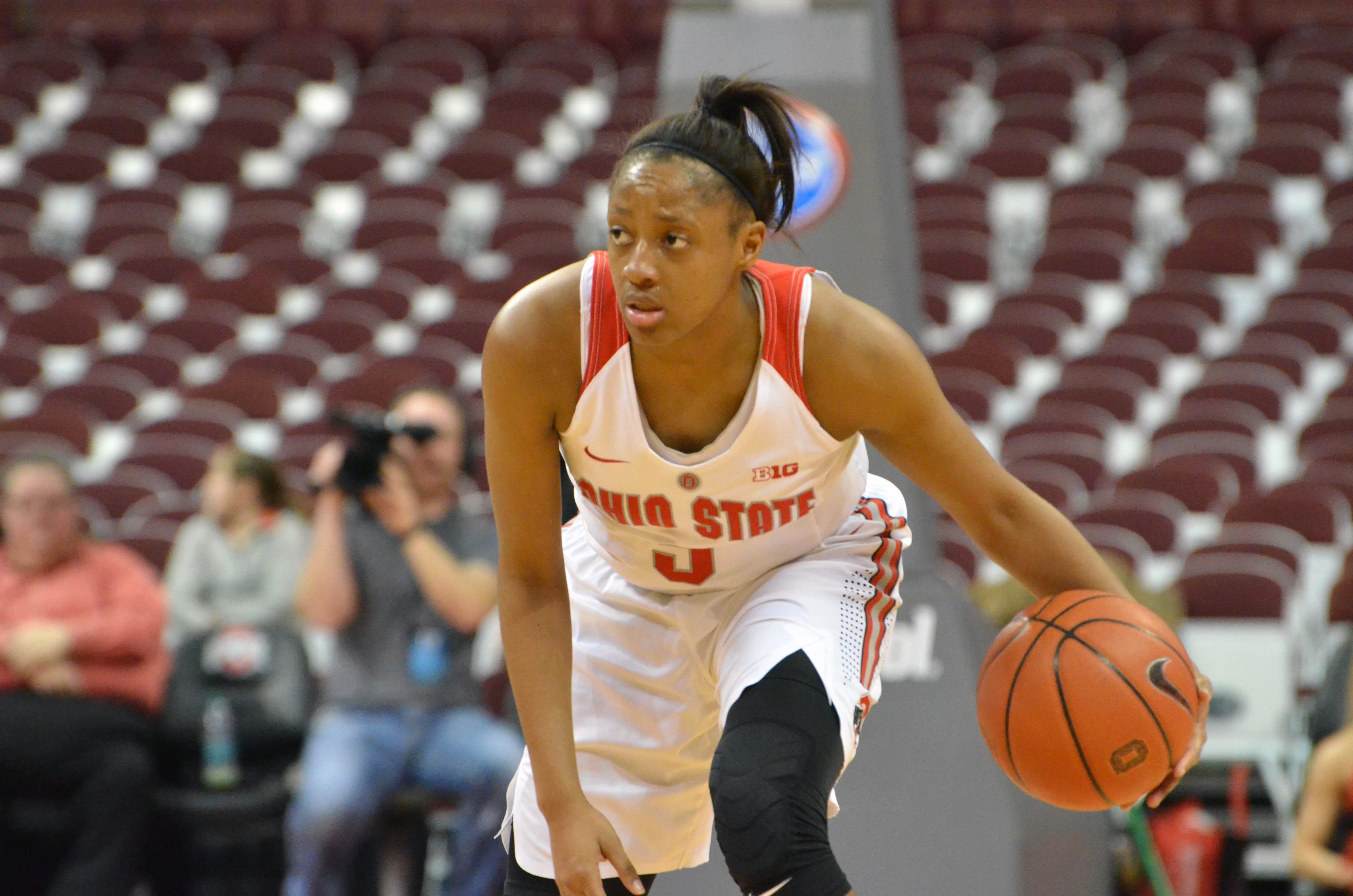 Kelsey Mitchell cemented her name in the Ohio State and NCAA record books as one of the greatest collegiate women's basketball players in history. She became the fastest player in the NCAA to score 2,000 career points, needing only 79 games, en route to becoming Ohio State's all-time leading scorer with 3,402 points (one of the five career program records she currently holds). 
Mitchell was also the fastest player in Big Ten history to surpass the 1,000 career-point plateau, needing only 41 games. She became the program's first four-time Associated Press All-American and was the third Buckeye to be named Big Ten Player of the Year at least three times. 
Mitchell wrapped up her collegiate career as the NCAA's all-time three-point leader (497 made triples), breaking the previous record by 99. She also holds the NCAA record for consecutive games making a three-pointer (92). 
The four-time First Team All-Big Ten selection was also named the 2015 Big Ten Freshman of the Year and earned a spot on the Big Ten All-Tournament Team three times, being selected Tournament MVP as a senior in 2018. Mitchell was a four-time USBWA All-American and three-time WBCA All-American (receiving an honorable mention the fourth season). In 2018, she received the Big Ten Medal of Honor. 
Following her collegiate career, Mitchell was selected No. 2 overall in the 2018 Women's National Basketball Association Draft by the Indiana Fever, where she continues to play. That year, she also was named a WNBA All-Star for the first time in her career.
Mitchell was unable to attend the induction ceremony, but she ended the 2023 season by ascending to second all-time in franchise history in scoring. She finished the year with 3,156 points.
---
Joe Roberts, Men's Basketball, '60 BS double major in Biological Sciences and Physical Education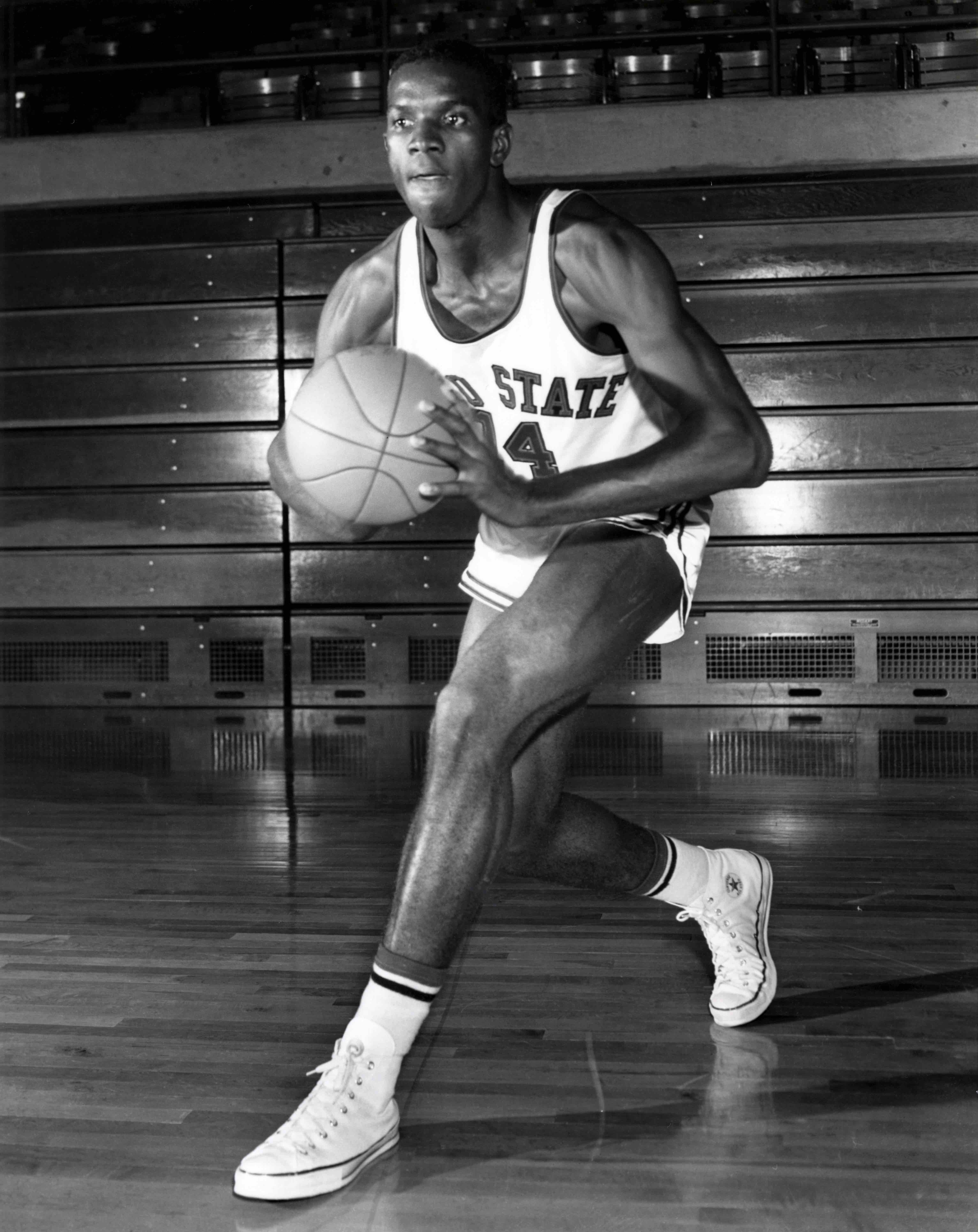 Joe Roberts was a three-year letter winner and starter for head coach Fred Taylor from 1958-60, averaging 8.6 points and 6.2 rebounds over 72 career games. 
He was the starting forward on Ohio State's national championship team in 1960. He scored 19 points in the region final and added 10 points in the win over Cal-Berkeley in the championship game. 
Roberts was the first African-American captain in program history. He and Dick Furry were co-captains of the 1959-60 team that went 25-3 and, in addition to winning the national title, won the Big Ten title with a record of 13-1. He led a team that included greats like Jerry Lucas, John Havlicek and Bobby Knight.
The Columbus, Ohio, native graduated in 1960 and later went on to get three separate master's degrees from Western Michigan University and California State University - East Bay. 
He was drafted in the third round of the 1960 NBA Draft by the Syracuse Nationals (now Philadelphia 76ers) and played parts of four seasons in the NBA and ABA. 
After his playing career ended, Roberts became an assistant coach for Western Michigan in the Mid-American Conference. He then moved to Iowa in the Big Ten before becoming an assistant coach for the NBA's Golden State Warriors.
Roberts passed away in the fall of 2022 at the age of 86. Celia Roberts, his widow, spoke at the induction ceremony on his behalf. 
"Joe dedicated his life to educating youth, and also teaching them his values," Celia Roberts said. "His values were integrity, respect, as well as loyalty. He impacted so many lives in so many ways. … His motto was, 'Make your beliefs stronger than anyone's doubts.'"