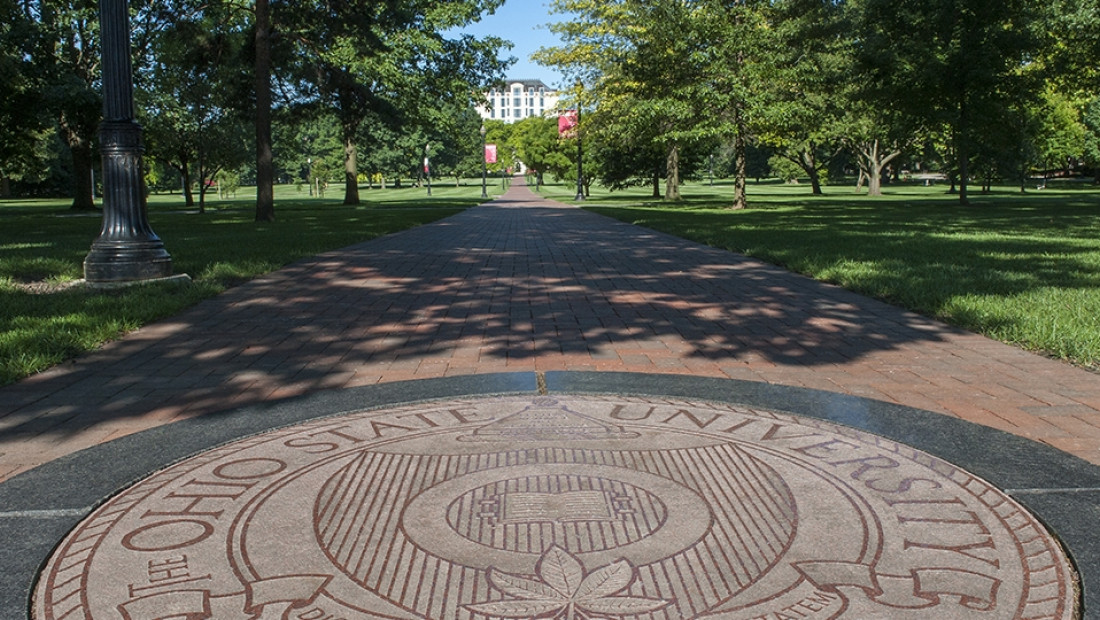 In dorm rooms, fresh-faced college students sit down at their desks with specific plans to study for at least two hours.
Instead, those students will spend a significant chunk of their study time perusing popular blogs, updating their Facebook statuses and chatting with friends online.
An Ohio State Impact Grant will help remedy that lack of motivation.
Faculty and staff within the College of Education and Human Ecology plan to use the grant, funded by the Office of Distance Education and eLearning, to motivate students to maximize their learning while online.
Impact Grants act as calls for action within the Ohio State community.
Those awarded the $15,000 and 200 hours of support, an additional $16,000 value, plan to increase student engagement, facilitate greater instructor efficiency and enable learning to take place anywhere through purposeful technology.
These are goals that Kui Xie, Lauren Hensley and Lynn Trinko are excited to meet.
The team led by Xie, assistant professor of learning technology, will develop course materials and instructional interventions to help students make the most of their time in online classes.
"It's always been my goal to improve student learning experience," Xie said. "The driving question behind my research is how to design, develop and integrate innovative technology capable of promoting students' motivation and engagement."
He plans to encourage enthusiasm for learning by working alongside Hensley, interim director of the Walter E. Dennis Learning Center.
The center, founded in 1999 by educational policy and leadership professor emeritus Bruce Tuckman,  provides academic learning services and support to Ohio State students through workshops, appointments, online resources and most importantly, courses.
One of those courses reaches more than 1,000 students a year and will be the focus of the team's Impact Grant.
Interactive learning modules will be developed and implemented beginning in spring semester 2014 to enhance Educational Studies 1259: Individual Learning and Motivation Strategies for Success in College course.
Research by Tuckman has found that students who take the course have a higher grade point average, are six times more likely to stay in school and have a much higher graduation rate. The Impact Grant will help improve the already successful course, leading to even higher performance for students.
Not only is the online course beneficial but it also receives constant praise from students for introducing them to motivational strategies that help build self-confidence, eliminate procrastination and enable them to become successful achievers.
"It helped me correct some bad habits, like procrastination and poor note-taking, and taught me a lot of 'maximizing' skills. Now, I know how to work efficiently and balance everything I do at Ohio State," Caitlyn Homol said. "At the start of my third year here, I'm not only bringing in a better GPA because of the class but confidence and a bunch of great strategies for success."
Homol, who took the course her freshman year, now serves as an undergraduate learning specialist at the Dennis Learning Center. She assists students with general study skills, including how to survive their first Ohio State midterm, tune out distractions like social media websites during study time and build confidence in their study habits. After speaking with Homol, many clients decide to take the educational studies class to learn more strategies to ensure their success in college.
"The instructional-design enhancements of the Impact Grant will allow this course to provide our online students with a more engaging experience," Hensley said. "We hope that students will emerge with more effective note-taking strategies and greater motivation for developing study strategies."
The research team also plans to incorporate contemporary learning strategies to improve the course.
"With real-world scenarios and collaborative learning activities, our interactive learning modules will really hit home with students," Xie said.
Web 2.0 collaboration tools, such as wikis, blogs and online chat rooms, will allow students to interact and collaborate as creators of user-generated content, instead of passively viewing web material.
"The skills that are taught in this course are critical to the success of our students, so being able to build foundational materials to get them motivated about being good stewards of their learning is exciting," said Trinko, director of the college's Educational Technology office. She will serve the research group as an instructional designer, integration specialist and researcher.
"Our team blends innovative research with specific strategies and contemporary technology to facilitate a hands-on approach to promote student motivation and cognitive engagement," Xie said. "This Impact Grant will allow us to carry out our mission in the most tactical way."
The Impact Grant is supported financially from the Wide Open West (WOW!) Affinity Program.