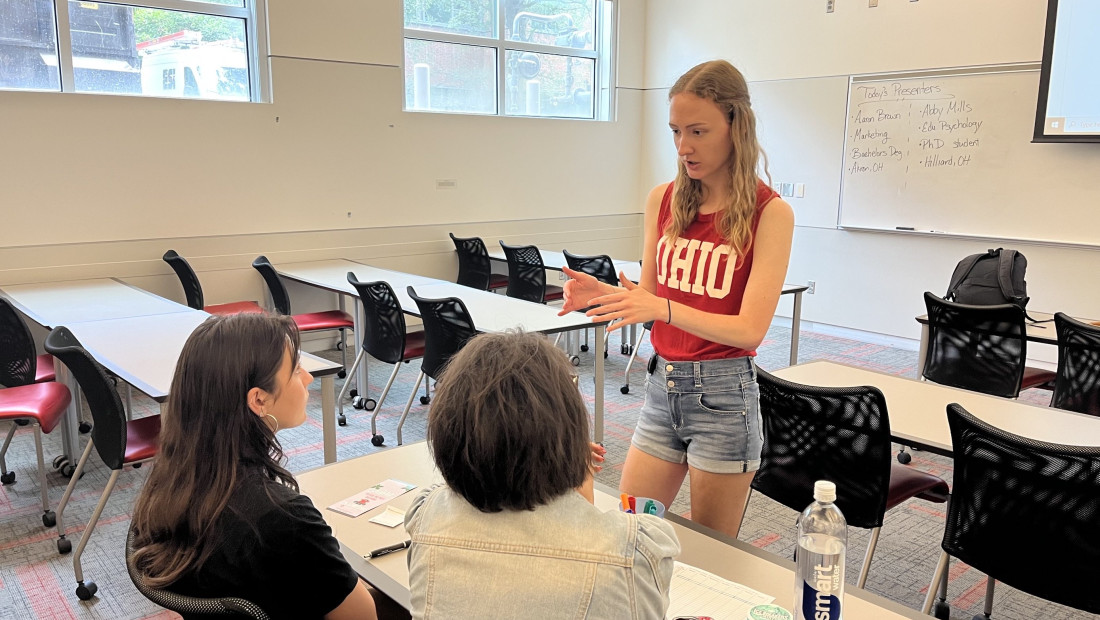 The college's Dennis Learning Center has a mission to support students at Ohio State in their pursuit of academic excellence. The center offers services that include courses, coaching and workshops to learn new academic skills and strategies. We focus on topics such as time management, effective study strategies, test-taking skills, note-taking skills, reading strategies, focus and concentration and stress management.
Students enter college with immense potential for academic success, but they may be unaware of the need for a new set of skills for studying, using technology and managing time. As students transition from high school to college, many find it challenging to develop these skills on their own.
The DLC offers two forms of support for incoming students to make them better prepared for college: a workshop during summer orientation and a summer course for incoming first-year students.
Orientation: Make Your Study Plan workshop
At Ohio State, orientation for new first-year students is two days filled with information and opportunities. Students schedule their first semester of classes and learn about life on campus. However, students can often find the sudden independence and unregulated schedule in college to be a challenge.
To support students' transition to daily college life, the center offers the Make Your Study Plan workshop at summer orientation. In this workshop, students are asked to think carefully and practically about their time outside of classes: time for lunch, time to walk from class to class, student jobs and, of course, time to study.
College students are encouraged to plan for an average of two hours of independent study time outside of the classroom for every credit hour they enroll in. New students may not be aware that they need to make a plan for when, where and how they will study outside of class. The center helps students make those decisions in the Make Your Study Plan workshop.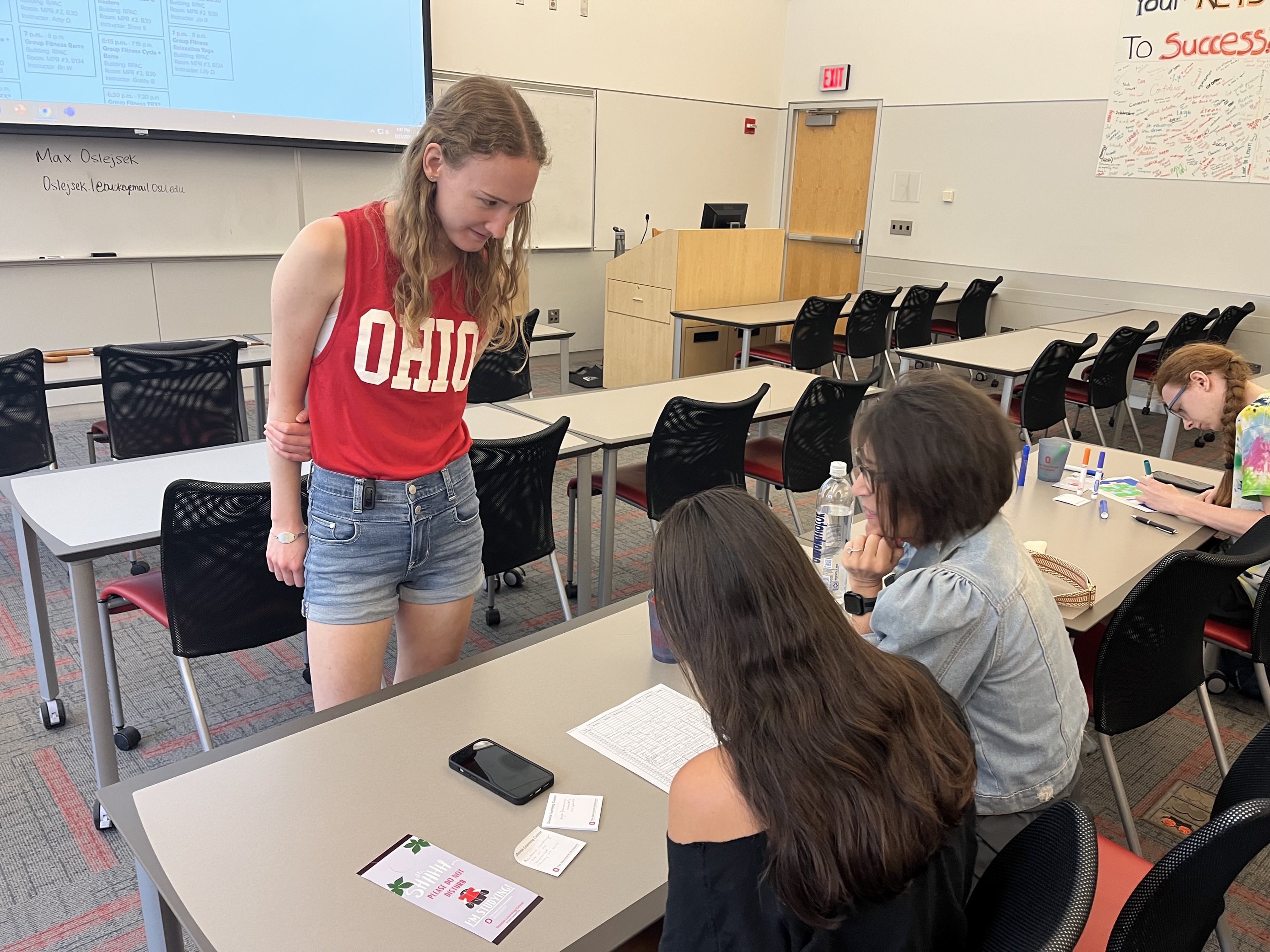 The Make Your Study Plan workshop starts with general introductions of the presenters and attendees to foster a sense of community and allow for personalization of the content based on students' majors. Then, the presenters share an overview of the center's services, including courses, coaching and workshops, to familiarize the students with the academic support resources available.
Students are then introduced to one of the center's favorite tools, the fixed commitment calendar (FCC). The FCC is a plan for a typical or ideal week, focused on those commitments, such as classes, that are unchanging from week to week.
To make their FCC, students are given an hourly planner for one week. First, students put all of their classes on the planner and are asked to check the map and consider travel times and pathways. Next, students put meetings, work times and other weekly commitments on the planner. Then, students plan when they will sleep, wake up, eat meals, exercise and socialize. Finally, students plan their study times and identify practical locations that work with their schedule.
While working on their schedules, students are encouraged to ask questions of the coaches, who are current undergraduate and graduate students. After two busy days of orientation, students often have questions about life at Ohio State. They can ask about such topics as best study tips, places to park and dining location recommendations.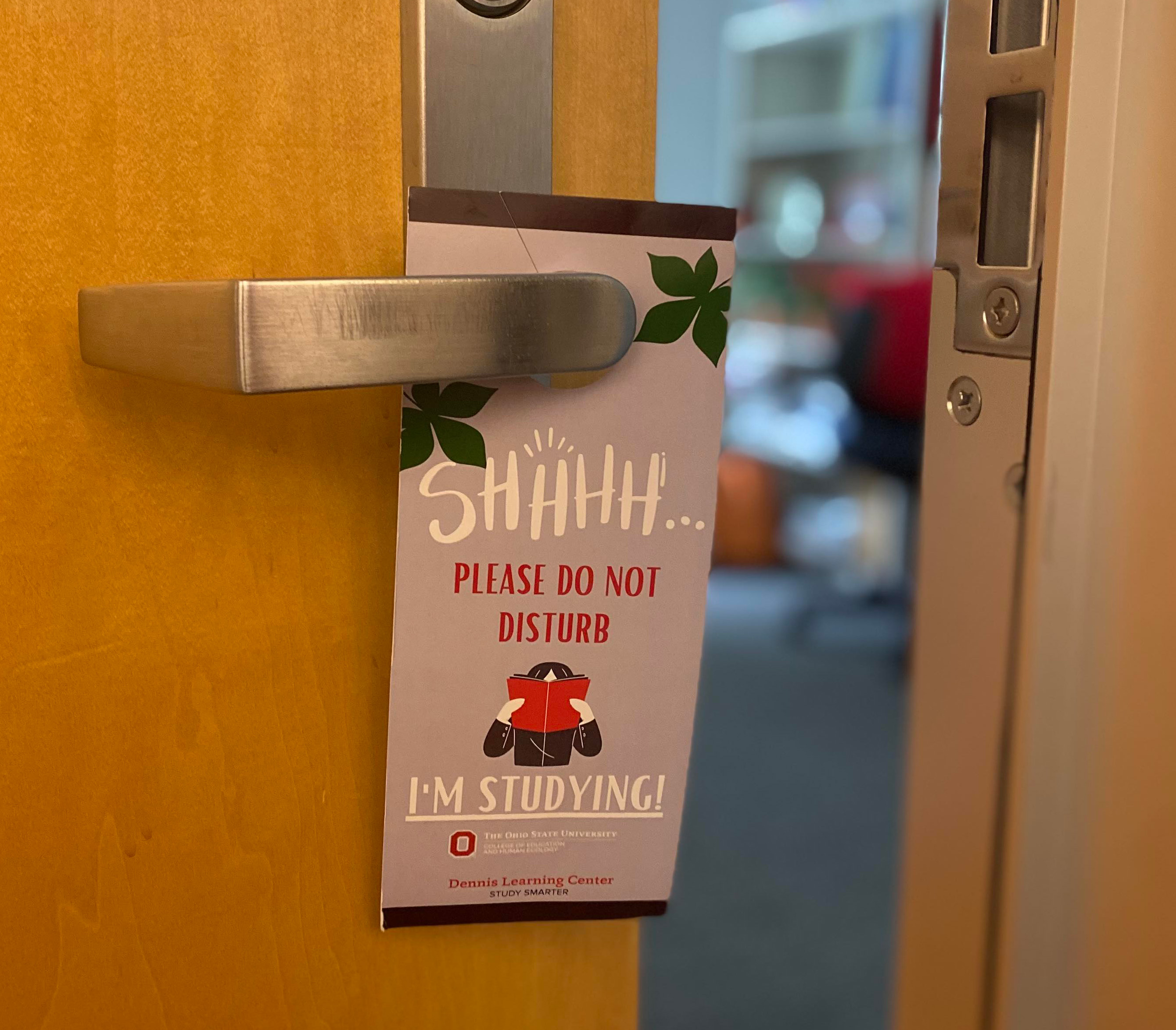 After making their study plans, students report feeling more comfortable with and prepared for the upcoming semester and their transition to college. They leave not only with a new study plan, but also a center door hanger that says "Do Not Disturb-I'm Studying" to alert their roommates.
The knowledge gained from this workshop is integral to a successful start as a college student. The shift in rigor from high school to college can be challenging to navigate. It is common for incoming students to be surprised by the increased responsibility of college. Having an initial plan to  balance courses, work, studying and social life can ease potential uncertainty.
During the Make Your Study Plan workshop, students learn time management strategies that will give them a head start on developing skills that aren't always intuitive. Additionally, students can discover, first-hand, what services the center offers. After the workshop, students know the first place to go if they ever need academic guidance.
Summer course: Student Tech for Academic Success
To further support the transition from high school to college, the newly offered EDUCST 1500: Student Tech for Academic Success course was developed to help first years find success from their earliest days on campus.
Formerly known as EXP 1500, this course was welcomed into the college's Department of Educational Studies for the first time in summer 2023. It is offered in the second, six-week session and open to students taking courses in the summer of their first year.
Nicole Kraft has been the professor since its inception in 2018.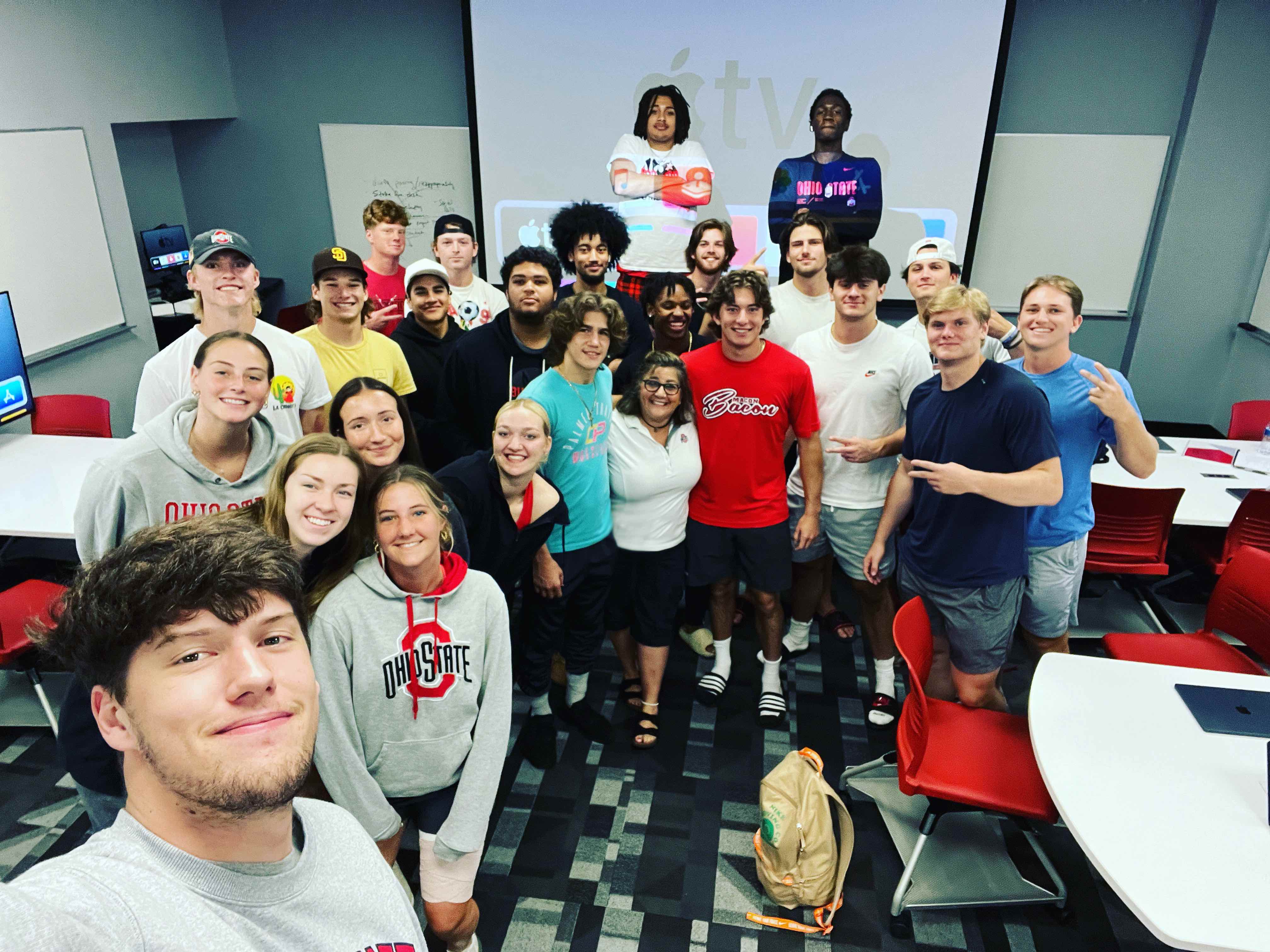 Originally developed to help students navigate iPad technology during the Digital Flagship program, the goal of EDUCST 1500 is to introduce students to the key elements of college coursework and how technology can augment their academic experience.
Students are introduced to CarmenCanvas and taught its use from assignment submission to notifications, as well as numerous academic applications. They learn how to communicate with professors through technology (email and video conferencing) and in person (office hours), while concurrently working on research skills and note-taking techniques.
Students work on time management and interpersonal skills and get acclimated to campus with scavenger hunts that help them identify important locations. They also practice writing, discussion posts and presentation skills.
The final project focuses on an individual academic paper and a group presentation on what class tools they found most useful. They also write a letter to their senior selves, an activity that allows for reflection and introspection.
The class is focused on both hard and soft skill development, including writing and grammar, as well as working in groups and individually, communicating clearly and turning in assignments on time and properly formatted. Academic misconduct is thoroughly addressed through scenario-focused learning.
Kraft also brings in former students, mental health experts and other academics to address questions and make content relatable. As one student noted, "This course is a great way to get a good feel for how college academics work and a good way to get familiar with the campus. It's also a great time and place to ask questions if unsure about things with school or simply just ask for advice in college."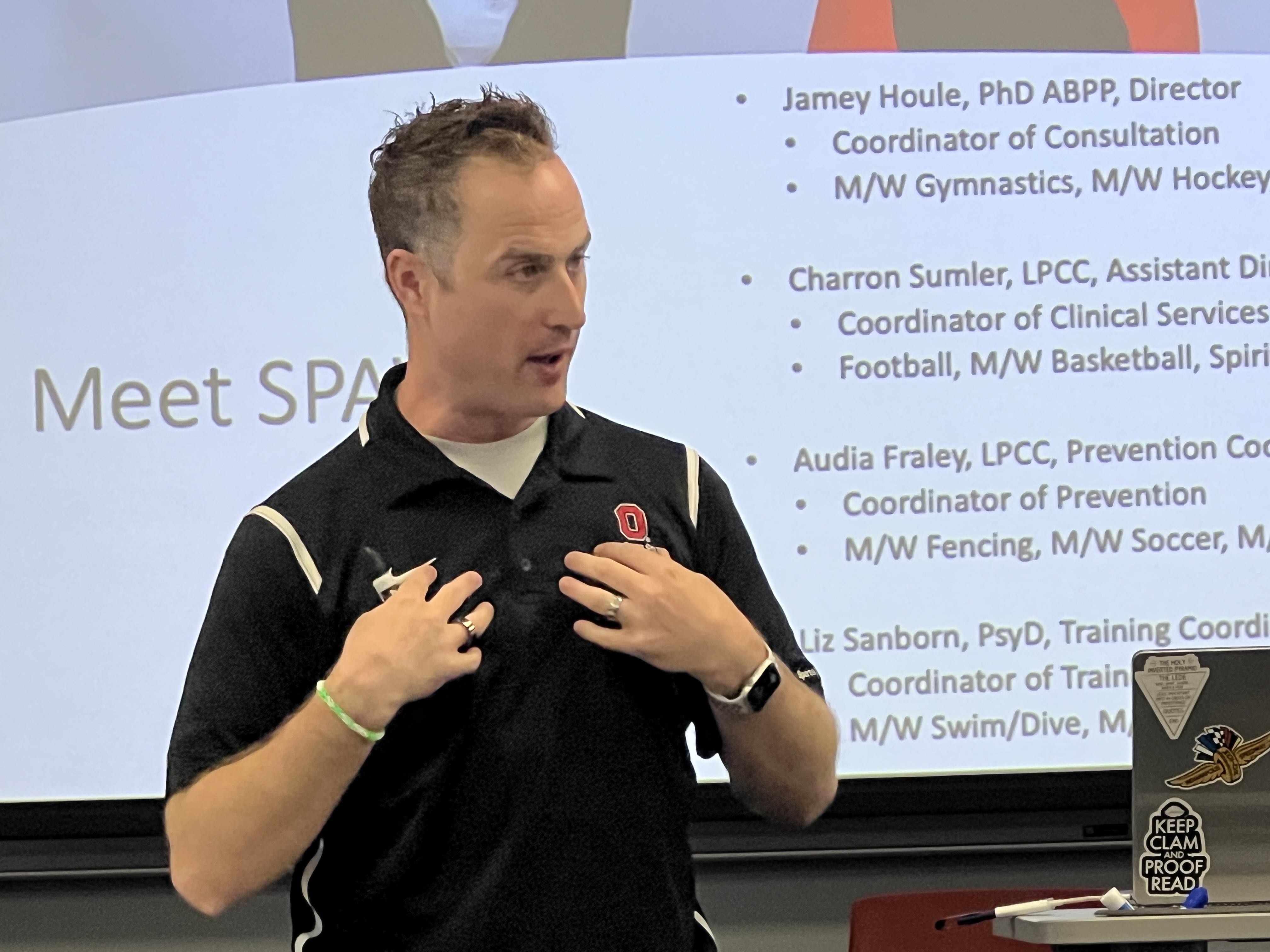 Student feedback on the course is overwhelmingly positive. One student stated, "If I had not taken this course, I would be going into freshman year totally unprepared, and I wouldn't even realize it. The things that we learned in class this summer will be extremely beneficial in the near future and for the rest of our lives!"
The things that we learned in class this summer will be extremely beneficial in the near future and for the rest of our lives!
- Former student in the Student Tech for Academic Success course
Another student wrote, "The transition [to college] is filled with challenges, and this course relieved some of the stress. Additionally, this course gave me a feel for a college classroom and how a professor operates, which was much different than I thought. I am eternally grateful that I took this course, as I feel much more confident and prepared to enter the fall semester with a basic understanding of what to expect and how to go about my business."
Top three tips for a smooth transition to college academics
Explore.
Being new to college is a prime opportunity to explore and try new things. You are in college to learn, not to know, so experiment with new and different classes, new study methods, ask and answer questions in class and engage in opportunities offered by your college and department. Remember, you are not expected to know everything. It is your responsibility to ask for help when you need it. Faculty and staff want to help!
Get involved and seek support.
You are transitioning from a regimented system into a space that offers more freedom and choice; this can sometimes be overwhelming. Remember, it is up to you to attend class, and it is also up to you to make sure that you feel comfortable at Ohio State. Establish a good support network – join a campus organization, get connected to other students and go to your professors' office hours for a chance to get to know them.
Make your plan.
College is going to be one of the most fun experiences of your life. It is important to balance your schoolwork and your life outside of classes. Research shows that students who lean too much toward either of these poles (too much work or too much socializing) are less likely to succeed. Make your plan to include all of the things in your life that are priorities to you. And remember that plans are meant to change. Reflect on how your plan is working for you. If it isn't working, make some adjustments with the help of an academic coach.
For more tips on starting college, check out the Dennis Learning Center's Strategies You Need to Know Before Freshman Year video.