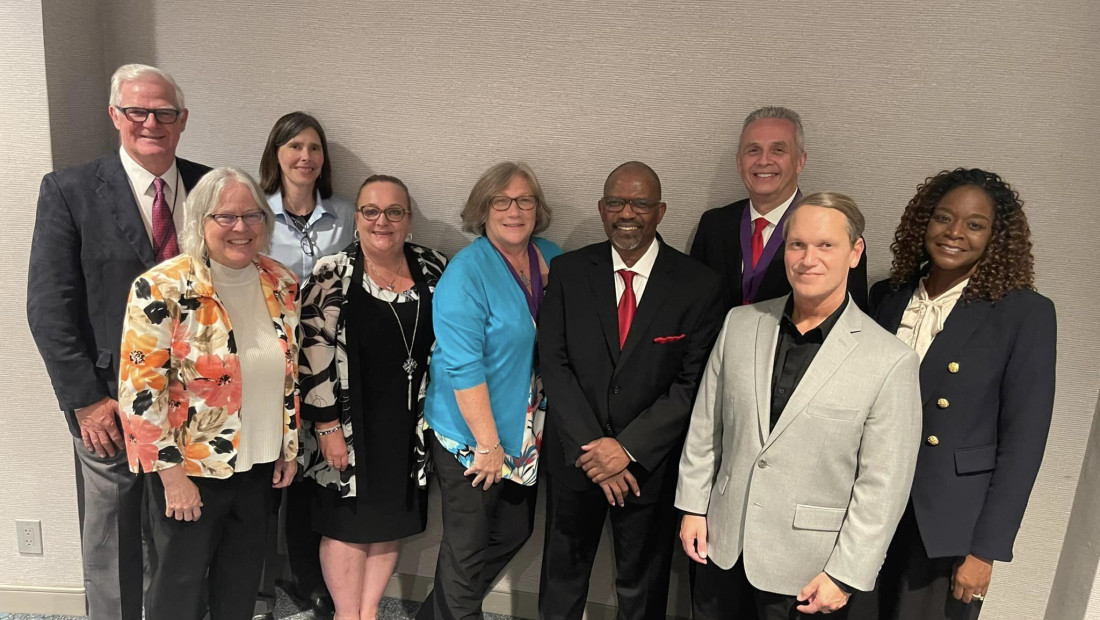 The National Academy of Kinesiology inducted Professors Sue Sutherland and Brian Turner as Fellows at its annual conference in late September. 
The academy is the premier professional organization dedicated to the academic study of human movement. Its Fellows have made distinguished and sustained contributions to the field of kinesiology through scholarship and professional service.
The honor bestowed on Sutherland and Turner brings the college's Fellows to eight currently teaching, tenured faculty. This is among the largest representation in any similarly sized university or college department in the country. Fellows in the academy reflect a "who's who" of eminent scholars in the field.
The current Fellows are Brian Focht, Jackie Goodway, Samuel Hodge, Carl Maresh, Donna Pastore and Phil Ward. Faculty Emeritus David Poretta, also a Fellow, continues involvement with undergraduate students. 
In another groundbreaking achievement, Professor Samuel Hodge was inducted as the first Black president of the academy. His election by academy members reflects the respect they have for him.
Hodge inducted as First Black president of the academy
Professor Samuel Hodge served as president-elect of the academy for the last year and is currently chair of the Standing Committee on Nomination and Election of Officers. In addition, he served on the organizing committee for the 2023 conference held in Newport Beach, California, where he was inducted as president. 
A recognized leader in his field for his more than 29 years of teaching, research and service, Hodge is a former intercollegiate athletics coach and a PhD alumnus of the college. He focuses his scholarship on diversity, disability and social justice in physical education teacher education. 
Not only is he a Fellow of the National Academy of Kinesiology, but he also is a Fellow of the National Association for Kinesiology in Higher Education and of the Research Council of the Society of Health and Physical Educators (SHAPE) of America. 
In 2016, he was the first African American to receive the SHAPE America Scholar Award since it was established in 1976. In 2017, he received the G. Lawrence Rarick Research Award from the National Consortium for Physical Education for Individuals with Disabilities.
He has published more than 110 journal articles, eight books and book chapters, as well as served in editorial roles for prominent journals. This includes as past editor of Quest, the journal of the National Association for Kinesiology in Higher Education, and as an executive associate editor of Multicultural Learning and Teaching.
He currently serves on the editorial board of Adapted Physical Activity Quarterly and on the Emeritus Advisory Board of Quest.
Hodge's most recent co-edited book, Routledge Handbook of Adapted Physical Education, represents the first comprehensive and evidence-based review of theory, research and practice in the field of adapted physical education.
Specific to athletics, his co-edited book, The Collegiate Athlete at Risk: Strategies for Academic Support and Success, fills a gap by providing support to staff/personnel serving student-athletes who are academically at risk or diagnosed with high incidence disabilities.
Prior to that, he co-authored Essentials of Teaching Adapted Physical Education: Diversity, Culture and Inclusion, a text used extensively in the field.
He also co-edited Black Males and Intercollegiate Athletics: An Exploration of Problems and Solutions. It was the first text dedicated to identifying issues pertaining to the success and pitfalls of Black males not just as student-athletes, but also as coaches, administrators and academic support staff in intercollegiate athletics.  
Hodge has established interdisciplinary and international collaborations focused on justice while promoting health and quality of life for diverse populations. He has engaged Ohio State students, alumni and fellow faculty in these efforts in Brazil, Canada, China, Cuba, Colombia, Ghana, Jamaica, Japan, the U.S. Commonwealth of Puerto Rico and South Korea.
Most recently, he has led groups of students and alumni to conduct adapted physical activity symposia and workshops for physical education teachers and teacher candidates at universities in Brazil and Colombia. These opportunities allow him to combine research, theory and practice while training others about different approaches to adapted physical education.  
Turner known for research about sport organizations and consumers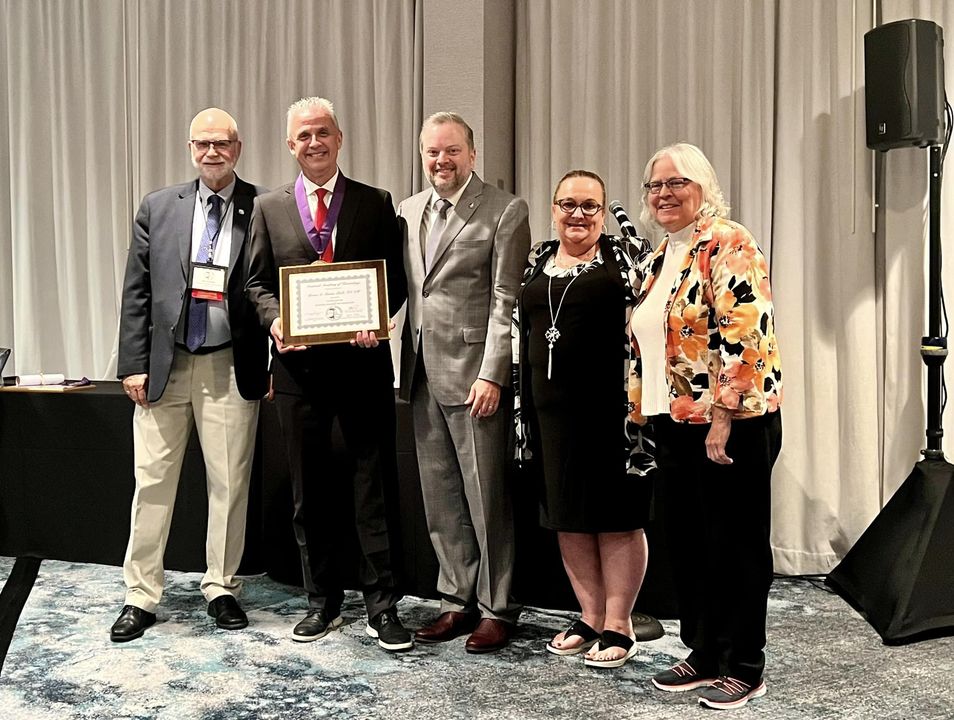 Professor Brian Turner was nominated by six current Fellows of the academy, two of them from within the college and four from universities across the country. In their letter of nomination, they explained in detail how Turner is "an internationally recognized scholar and leader in sport management who has made significant and sustained contributions to kinesiology in his scholarship, teaching and leadership of kinesiology organizations."
They cite his significant impact on the field over two decades. His primary areas of research are employee behavior in sport organizations, how marketing practices affect both sport organizations and consumers and the design and implementation of survey methods in sport management.
Turner was a pioneer in studying how employee commitment in both collegiate and professional sport organizations impacts motivation, performance and the potential for competitive advantage and financial success. Employee commitment is a popular topic in the business world. The findings from Turner's work are well cited and are of practical value to athletic departments, where coach turnover is high.  
In his more recent research, Turner has examined the effect of sponsorships on sports organizations. He has looked at aspects such as brand awareness, forecasting sponsorship costs and revenues, all in support of evaluating sponsorships for a sustainable, competitive advantage.
Turner is co-editor of one of the leading textbooks in the field, Marketing for Sport Business Success. His prominence as a researcher led to his selection as co-editor of the prominent Journal of Issues in Intercollegiate Athletics. 
His leadership in the field spans academic organizations, college sport groups and intercollegiate athletics. He has served in multiple roles over the years with the North American Society for Sport Management. In 2007, he was named a Research Fellow of that organization. In 2017, he received its Distinguished Sport Management Educator Award.
Turner also has been a representative to the Coalition on Intercollegiate Athletics at its annual meeting. The group provides a national faculty voice on issues related to intercollegiate sports, such as academic integrity and quality, student-athlete welfare. 
As a result of his broad publications and more than 100 presentations in the United States and around the world, Turner was named co-editor of the Journal of Issues in Intercollegiate Athletics, the preeminent publication on the subject in the United States. During his tenure as editor, he led the journal through tremendous growth in the number of submissions and increase in the rigor of articles. He continues to serve on the journal's editorial review board.
At Ohio State, he currently serves and has served for years on the Faculty Senate's Athletic Council, including as its chair. The council advises on policies and programs that are designed to improve the academic progress and well-being of athletes. The council also advises the Department of Athletics on decisions about finances and facilities.
Sutherland impacts social and emotional learning of P-12 students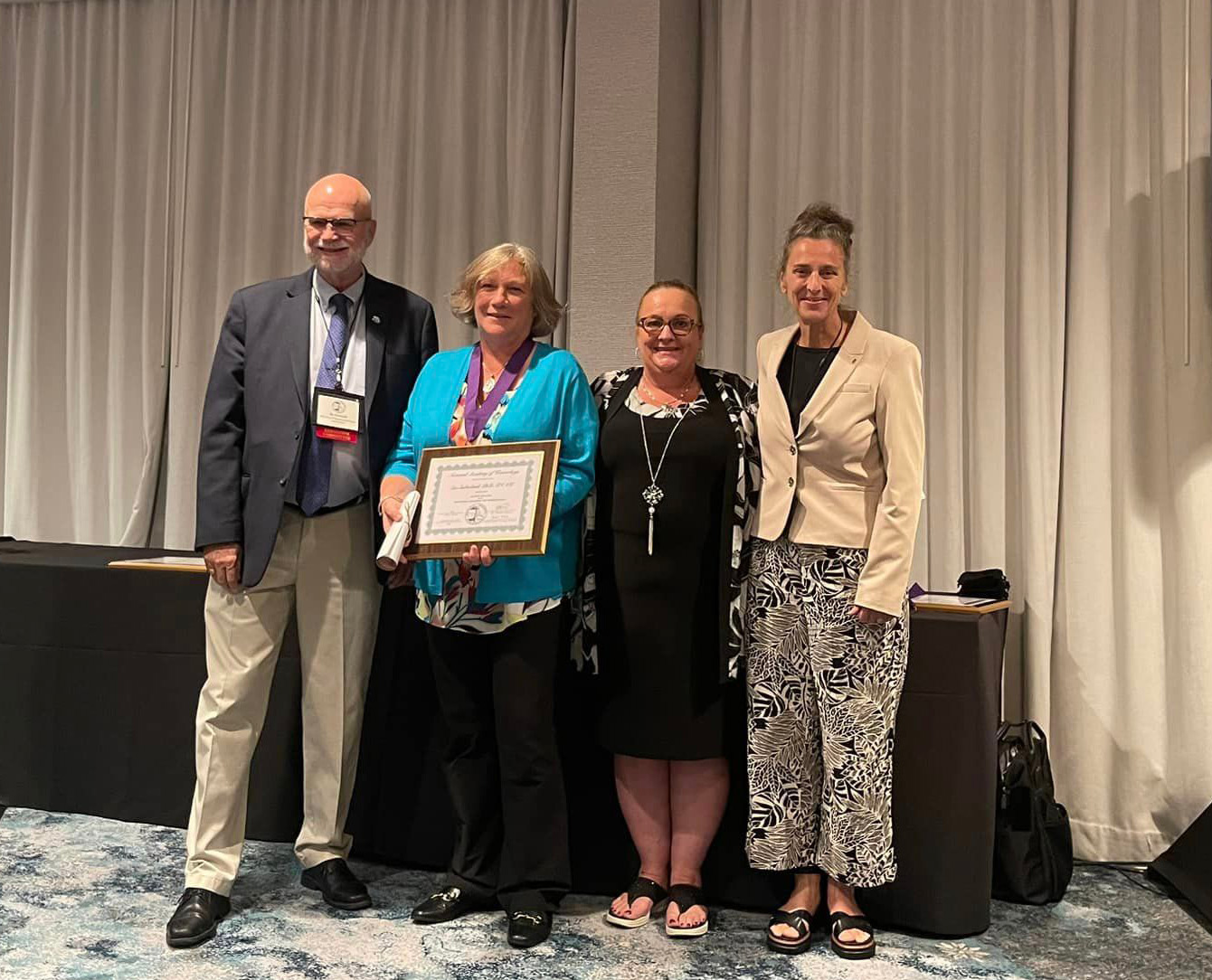 Professor Sue Sutherland was nominated by two academy Fellows within the college and six others from across the nation. They pointed out that she was the one of the first scholars to investigate the development of social and emotional learning in P-12 students through the use of adventure-based learning. 
Sutherland and co-authors defined this learning as "a student-centered model that focuses on development of interpersonal and intrapersonal skills." 
"It consists of structured physical activities (cooperative in nature) with periods of reflection." 
She showed that intentional team-building sessions during an extended rock-climbing experience resulted in positive changes in group dynamics, especially in the interpersonal and intrapersonal skills of individuals with disabilities. She created an adventure-based physical education model program for all students, for which she is internationally known.
Sutherland's second area of concentration is on social justice education within physical education teacher education. Her early work focused on ensuring a fair and just physical education curriculum that is accessible to and inclusive of all students. She then led an international research collaboration of scholars, which resulted in a special issue of Physical Education and Sport Pedagogy, a journal that she co-edited.
This work informed her well-received, co-edited textbook, Teaching about Social Justice Issues in Physical Education, which filled a gap in the field. She has contributed much more to this subject area since then.
Sutherland's third and more recent area of scholarship is re-envisioning policy work in physical education to be more socially just and equitable. She critiques physical education policy at the national and state level and considers its impact on curriculum, pedagogy and assessment. 
Her work is cited widely. For instance, her article on policy research in the journal Quest, for which she was the corresponding author, has been the most downloaded paper in the last three years, even though it has been out for only two years.
She has demonstrated significant and ongoing service and leadership in national organizations, particularly with SHAPE America, of which she is a Fellow. For over a decade, she has served on the executive board of the Ohio Association of Health, Physical Education, Recreation and Dance, including as president-elect and president.
As a result, she was invited by the Ohio Department of Education.to serve on the committee creating the Adapted Physical Education Endorsement Standards. The department also invited her to be a member of Ohio's K-12 Social and Emotional Learning Standards Advisory Committee and a member of the Middle School Writing Team for K-12 Social Emotional Learning Standards for Ohio.
She has contributed to the state-wide learning standards that have impacted over 1.6 million children in Ohio public schools.
Turner's nominators
The National Academy of Kinesiology Fellows who nominated Brian Turner were, from within the college, professors of kinesiology Jackie Goodway and Donna Pastore. The other nominating Fellows were:
Damon Andrew, professor of sport management and dean of the College of Education, Health and Human Sciences, Florida State University
Dan Funk, Ohio State alumnus and professor and associate dean, School of Sport, Tourism and Hospitality Management, Temple University
George Cunningham, Ohio State alumnus and professor and chair of the Department of Sport Management, College of Health and Human, University of Florida
Sarah Fields, professor of communication, College of Liberal Arts and Sciences, University of Colorado – Denver
Sutherland's nominators
Fellows of the National Academy of Kinesiology who nominated Sue Sutherland were, from within the college, professors of kinesiology Jackie Goodway and Samuel Hodge. Nominating Fellows from other universities were:
Jacalyn Lund, professor emerita, Department of Kinesiology and Health, Georgia State University
Kim Graber, professor and head of Kinesiology and Community Health, College of Applied Health Sciences, University of Illinois
Mary Rudisill, director and Distinguished Professor of Motor Development, School of Kinesiology, Auburn University
Peter Hastie, Wayne T. Smith Distinguished Professor, School of Kinesiology, Auburn University
Amy Mays Woods, James K. and Karen S. McKechnie Professor in the Department of Kinesiology and Community Health and associate dean for Academic Affairs in the College of Applied Health Sciences, University of Illinois – Urbana-Champaign
Paul Wright, E.C. Lane and M.N. Zimmerman Endowed Professor, Department of Kinesiology and Physical Education, College of Education, Northern Illinois University
National Academy of Kinesiology mission statement
The dual purpose of the National Academy of Kinesiology is to encourage and promote the study and educational applications of the art and science of human movement and physical activity and to honor by election to Fellow those individuals who have moved the field forward as a direct result of their scholarly and professional contributions.