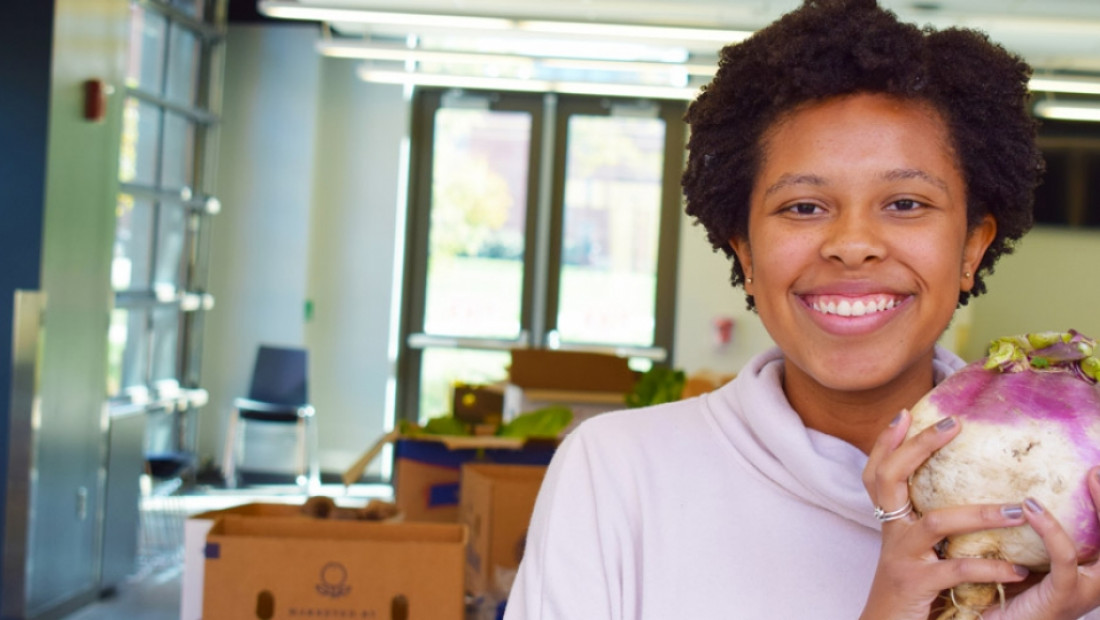 Graduating senior's project to focus on improving health outcomes for Columbus community
Senior Christina Allen is ending her semester on a high note after learning she is one of only two students to receive the highly competitive 2021 President's Prize. Allen, majoring in human nutrition in the College of Education and Human Ecology, will receive support for her project dedicated to helping underserved community members through nutrition education practices.
The prize will provide Allen with a $50,000 living stipend and up to $50,000 in startup funding. The award is the highest university recognition bestowed on exceptional students committed to social change. She will tap into Ohio State's global community of alumni, supporters and partners while working with faculty mentors and other experts to launch her project.
"Christina is dedicated to sharing nutrition education principles to improve the lives of others," said Don Pope-Davis, dean of the College of Education and Human Ecology. "She cares about people, particularly those who suffer from health challenges and social injustices. Her effort will focus on improving health outcomes in our community and is most deserving of the President's Prize."
Supporting type 2 diabetes patients
After graduation, Allen will launch Food Leads, an initiative designed to make nutrition a central part of treatment for type 2 diabetes patients through partnerships with doctors and dietitians.
Specifically, the project will support Black and low-income Columbus residents by making food an integral part of doctors' visits. The initiative also will provide recipes, nutrition education and check-ins to help patients stay accountable.
"Food Leads will help patients craft an eating plan that works for them and will deliver food to their door," Allen said. "From doctors to dietitians to patients, Food Leads will bring together those from all walks of life within the Columbus community to better the health of Columbus residents."
"During my time at Ohio State, I have learned the power of community and connection, so multiple stakeholders are involved with this project because collaboration amplifies impact."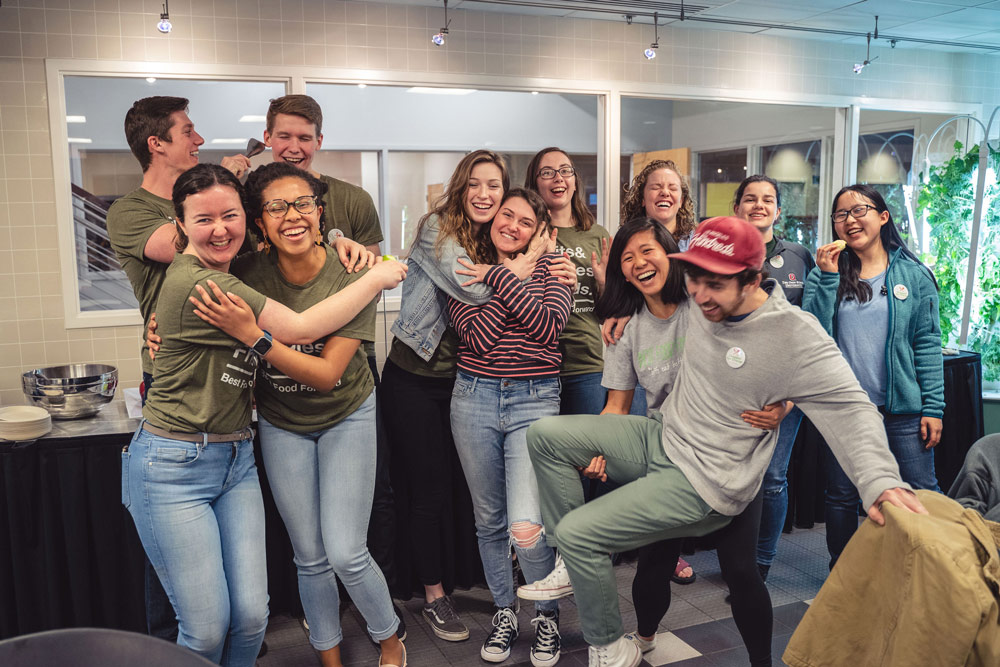 Human nutrition faculty help hone student knowledge
During Allen's studies in the Human Nutrition Program, two faculty stood out for her.
"One of my favorite professors that I've had is (Lecturer) Angela Collene," Allen said. "I took her (HUMNNTR 3506) Nutrition Across the Life Span class my sophomore year. I enjoyed her class because I learned how unique nutrition is to individuals across different age ranges and in various circumstances. I drew from this concept for my project."
Allen also took HUMNNTR 4609: Macronutrients with Associate Professor Josh Bomser.
"(Bomser) is one of the best professors that I've had at Ohio State because he is a great teacher and is invested in ensuring that his students learn and succeed in his class," Allen said, "especially given the challenges we have faced this semester."
Bomser said Allen's project perfectly embodies the land-grant mission of the university. "I have been honored to serve as her nutrition professor," he said. "I am excited to see the impact of the Food Leads program on helping Black and low-income Columbus residents achieve optimal health and wellness."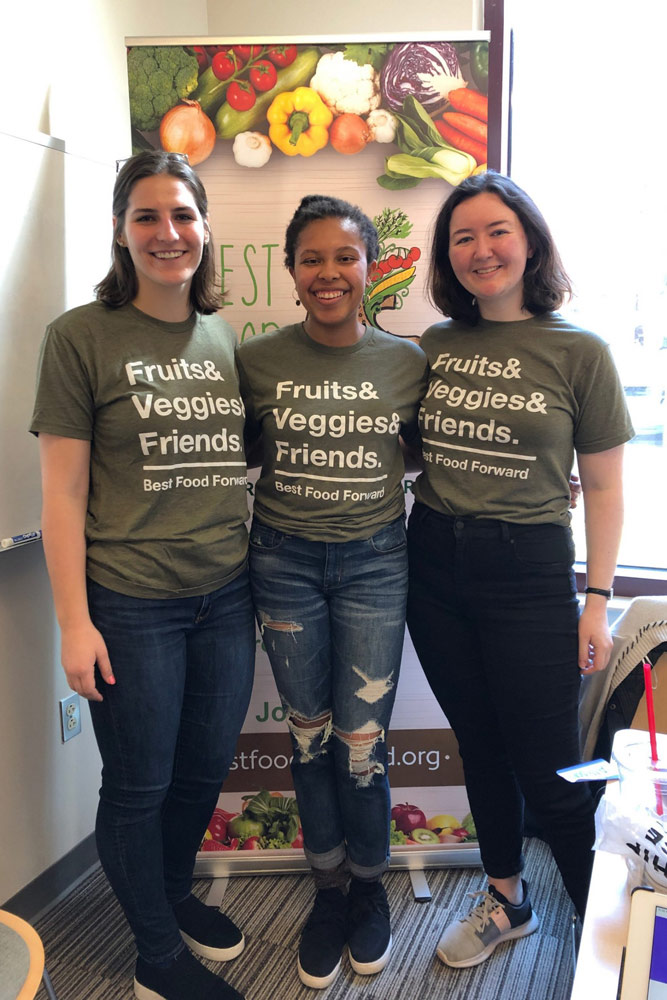 So many opportunities to engage and learn
Allen takes full advantage of opportunities to serve and learn while studying at Ohio State. She makes regular appearances on the Dean's List for high grades, was a member of the 2020 Homecoming Court this autumn and is a Recreational Sports instructor teaching hip-hop yoga.
In terms of leadership, she plays active roles with four student organizations:
With her passion for healthy eating habits, Allen serves as chief growth officer with Best Food Forward. She works to extend the group's bulk-buying approach to encourage healthy eating among Ohio State students during COVID-19. The group buys produce, beans and grains directly from a wholesaler and packages them for students and others in the Ohio State community at about 50% of grocery store cost.
In addition to earning a Bachelor of Science in Human Nutrition specializing in the Nutrition in Industry track, Allen is a super achiever, planning to graduate with an additional Bachelor of Arts in International Studies and a minor in French from the College of Arts and Sciences, as well as a business minor from the Fisher College of Business.
Student scholarships take many forms at Ohio State
Upon applying to Ohio State, Allen was selected as a Morrill Scholar, an Ohio State scholarship program managed by the Office of Diversity and Inclusion. It rewards academically talented students like Allen who are actively engaged in diversity-based leadership, service and social justice activities.
The College of Education and Human Ecology also awarded Allen one of its scholarships, the Leta Gigax Duhamel Scholarship for students in human nutrition, during both her sophomore and junior years.
Allen was selected for the President's Prize from among the dozens of students who submitted ideas for projects with the potential to make a meaningful impact on society. Her project also furthers the university's mission of addressing some of the world's most important and pressing challenges.
The President's Prize, now in its fifth year, honors Ohio State's founding purpose of offering an excellent education while elevating society through research — a reflection of the university motto, "Education for Citizenship." Awarded annually, the prize is funded solely through donor contributions.