Image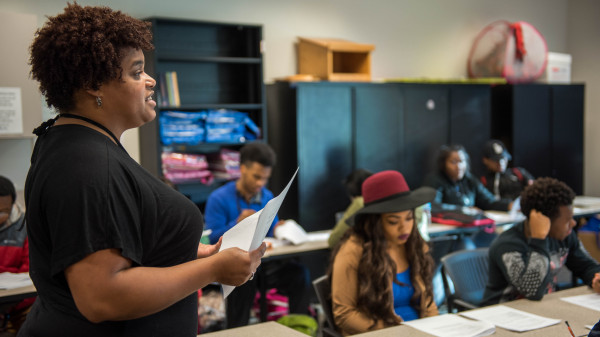 College and University Teaching Graduate Certificate
Section Items
Our graduate certificate in college and university teaching can give you the skills needed to teach at the higher education level. Engage in a rigorous, structured education of theories and practice in university-level teaching – both in general and in your own specialization – as well as develop the skills needed to become a reflective and scholarly professor. *Students who started the legacy graduate interdisciplinary specialization in college and university teaching may complete the specialization, or transition to the certificate. Any courses completed for the specialization count towards for the certificate. 
Section Items
Work one-on-one with an Ohio State faculty member. 
Document your growth and commitment as a university educator.
Gain the experience with and develop core competencies for teaching in higher education. 
Many graduate students find out they have already completed approved courses, reducing the time needed to complete the program. 
Section Items
Grid Items
Prerequisites
Applications for the certificate are accepted during any term and open to any graduate or professional student in good standing at The Ohio State University. You must have the permission of your primary advisor to be admitted. No prior teaching experience is required.