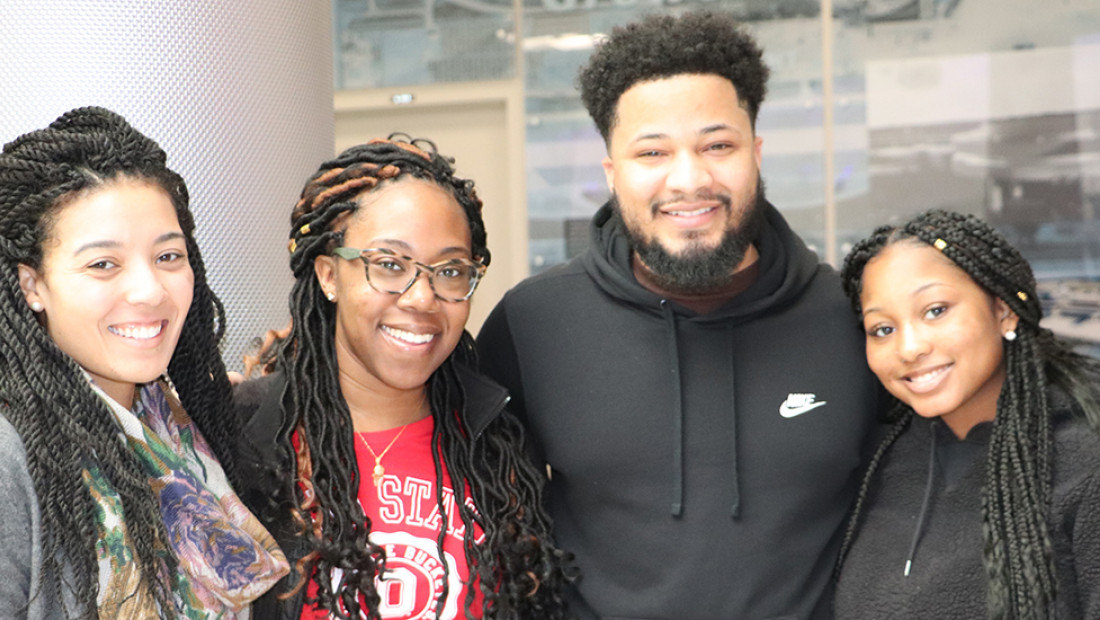 Cohort sees higher education through a different lens
Four College of Education and Human Ecology students were among 20 from The Ohio State University who ventured to Brazil during the 2019 spring break to study higher education and cultural systems.
The group visited state, federal and private universities in a country that has huge educational disparities based on race and income, said James L. Moore III, vice provost for the Office of Diversity and Inclusion and EHE Distinguished Professor of Urban Education. Moore co-led the trip with Grace Johnson, director of Education Abroad in the Office of International Affairs.
The group met with student leaders in Salvador and visited rural and urban schools and cultural sites in Cachoeira. They attended an Afro-Brazilian folkloric ballet and learned a traditional dance from a Capoeira master.
The trip was the first outside of the United States for a number of the students.
"They begin to think about the possibilities for themselves that are greater beyond the United States," Moore said. "They bond. They develop new relationships and friendships, and they become advocates for Education Abroad. Each and every year our numbers keep increasing."
The cohort was made up of Latino and African American students from many disciplines across the university. The College Education and Human Ecology and the Office of Diversity and Inclusion subsized the trip for all students, including graduate students Stephanie Grissett, Summer Luckey and Alvian Williams and undergraduate student Angela Williams.
"The trip is around a subject matter that I've built a career around" — equity in education, Moore said. "It's a way to give students an entree to the critical issues."