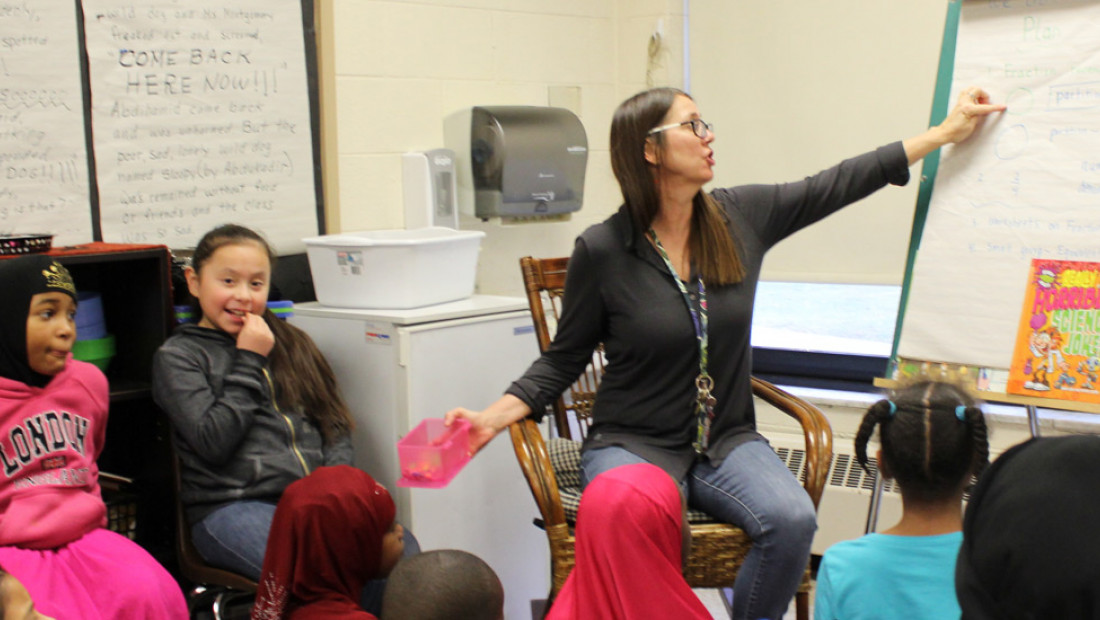 The College of Education and Human Ecology is well known as a leader in preparing graduate students who have a positive impact on the field.
In the March release of the "Best Graduate Education Programs" for 2022 by U.S. News and World Report, overall the college is No. 28, which places it in the top 10% of the 277 ranked programs.
Among public universities, the college ranks No.19, and it is No. 6 among graduate education programs at Big Ten universities.
In Ohio, the college's graduate education programs remain No. 1 in the state.
"Our graduate programs have traditionally attracted many applicants due to their high quality," said Don Pope-Davis, dean of the college. "In the last three years in particular, we have invested in many aspects of our programs in an effort to enhance the student experience, including increasing diversity among faculty and supporting research in order to achieve ever-higher levels of excellence."
"Overall, graduate students choose Ohio State because they are mentored and prepared through quality experiences with our devoted faculty, who take a thoughtful, creative approach to engaging students in their nationally recognized research, global scholarship and service to communities both near and far."
Students choose top-ranked programs to enter specialized careers
In the latest U.S. News and World Report specialty program rankings, the college's Department of Educational Studies has three programs in the top 10 and one in the top 20. They are:
"These rankings reflect the reputation of a cadre of phenomenal faculty who are leaders within their respective fields," said Lori Patton Davis, chair of the department and professor of higher education and student affairs.
"They are known across the country for leading major professional and academic organizations and serving as editors of high-quality journals," she said. "Our faculty engage in timely, cutting-edge research that fundamentally makes a difference in people's lives."
"More importantly," Patton Davis said, "the faculty are mentoring our students and preparing them to be leaders in schools, colleges, universities and in the community, as well as scholars capable of advancing research and practice. Our peers hold these programs in such high esteem because they are setting the trend and demonstrating educational excellence, a key pillar of the college."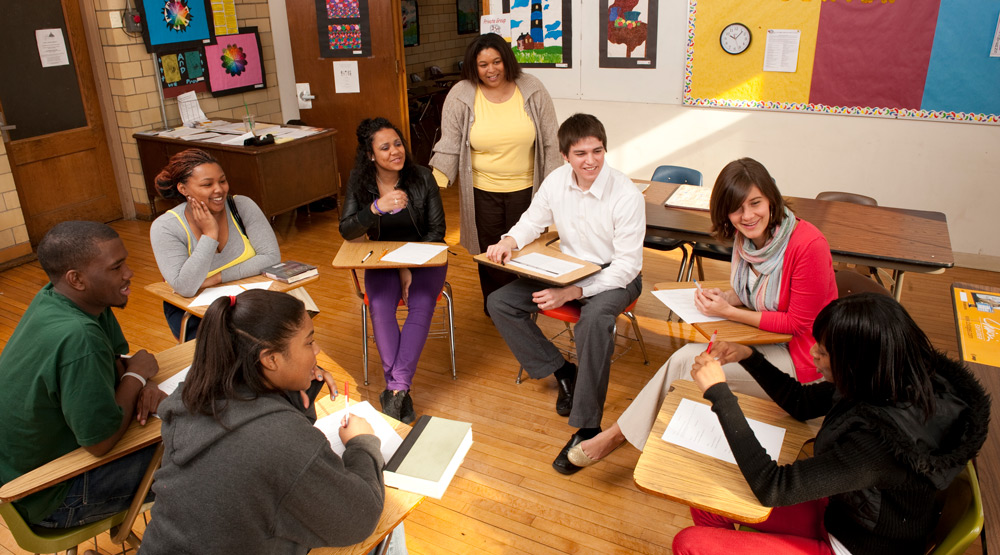 Alec Carey, '20 MA Student Counseling, is a counselor serving grades 4-8 at Constellation Schools - Parma Community Intermediate and Middle Schools in northern Ohio.
"While there were many things yet to learn upon graduating and starting my career as a school counselor, especially during a pandemic, I felt prepared to support my students and school community with the essential knowledge and skills I learned from school counseling faculty, coursework and field placements, as well as from my classmates," he said.
"Through my field experiences at a middle school and a K-12 school, I learned what it meant in practice to provide the quality, data-informed support to students that I had learned about in my program."
Three of the college's graduate programs in the Department of Teaching and Learning rank among the top 20 in the nation, according to U.S. News and World Report. They are:
Elementary Education – No. 11
Curriculum/Instruction – No. 12
Secondary Education – No. 13
"The rankings recognize the excellence of our high-quality teacher preparation and research-oriented master's and doctoral programs," said Antoinette Miranda, chair of the department and the Casto Professor for Interprofessional Education.
"We have world-renowned faculty and high-quality staff who provide our students with exceptional preparation for classroom teaching," she said. "This includes two semesters of mentored experience in schools with an emphasis on diversity and inclusion. Our doctoral students learn cutting-edge research methods and publish with our award-winning faculty."
Alaadeen Bajes, '19 BSEd, '20 MEd, an elementary school teacher with Columbus City Schools, said the Early Childhood MEd program made his smooth transition to the classroom setting feasible.
"The skills and knowledge that I acquired allowed me to continue to enhance my ability to provide a profound foundation for my students," he said. "From the faculty to the learning materials to receiving constructive criticism in improving my teaching, I believe that the program contributed to my success as an academic professional today."
Ashley Kolbeck, '20 MEd, is a second-grade teacher with South-West City Schools in central Ohio. Being accepted into the competitive program in 2019 gave her a real sense of pride and accomplishment.
"I finally felt that I was meant to be a teacher," she said. "All of the classes in the program made me quickly realize that teaching is more than just reading information from a textbook. Being an educator means you are able to integrate social skills into educational context without the students even noticing it."
"It also means that you are able to be adaptable. With everything that happened with the pandemic, I still felt that I was well prepared to be the best possible teacher for my second-graders," she said.