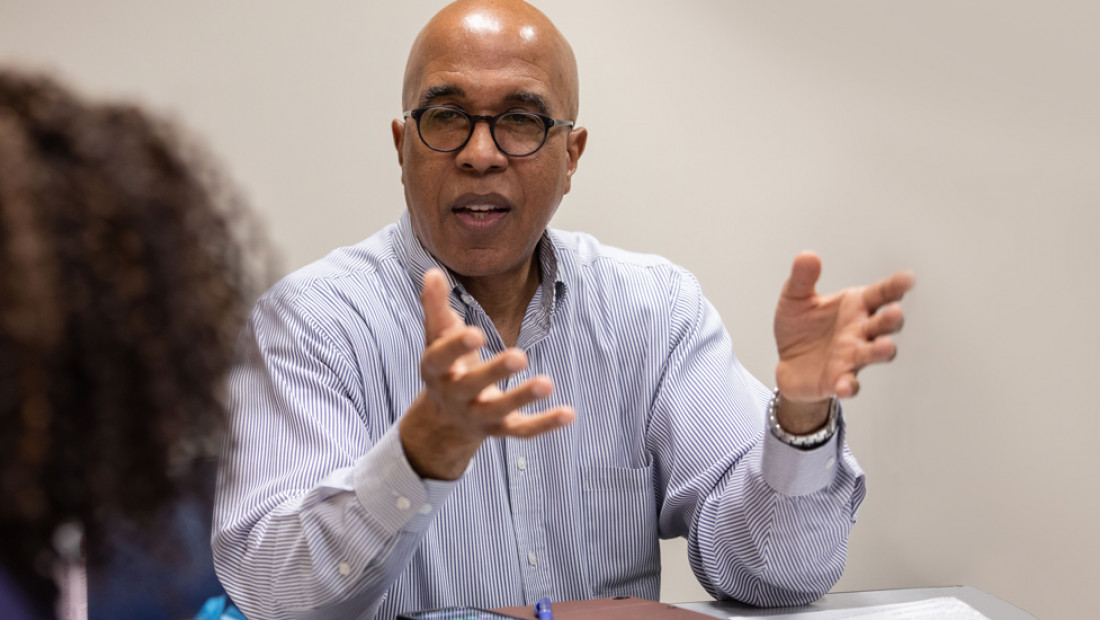 Preparing students for tomorrow's world and to support democracy
Forty-seven members of the national Education Deans for Justice and Equity network met at Ohio State the week of June 17, convened by Don Pope-Davis, dean of the College of Education and Human Ecology.
The network, with more than 200 members, provides a venue for deans and other leaders in their colleges and schools to support each other in advancing equity and justice in their institutions.
Pope-Davis, one of four leaders of the meeting, is embedding equity and justice in all that Ohio State's Education and Human Ecology does, from hiring new faculty and postdoctoral scholars to actively planning community partnerships. "We're trying to train students so they are prepared to transform society for the greater good," he said.
In doing so, he is responding to an Ohio State charge. "We must lead our colleagues in exemplifying what it means to be an inclusive university in the 21st century," said Ohio State President Michael V. Drake during his 2014 investiture speech, "a place where diversity is a defining characteristic and source of strength."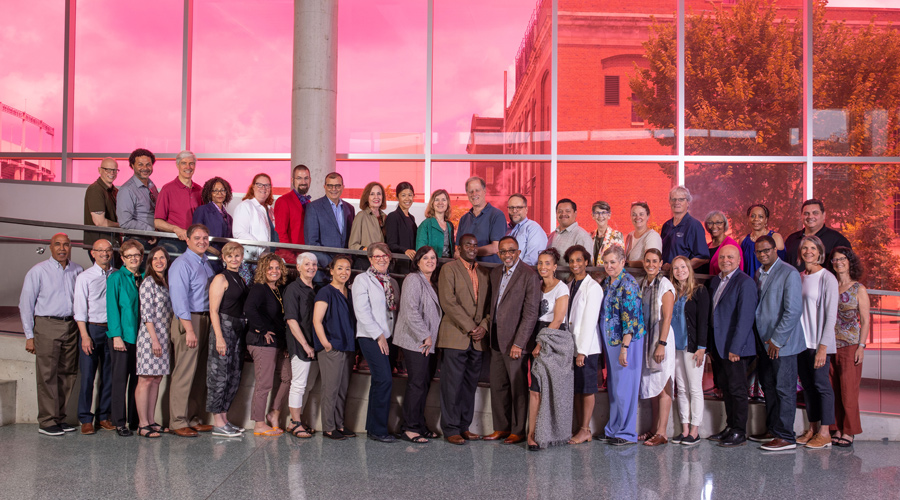 Members of the network said diversity goes beyond inviting people from a wide range of diverse backgrounds into our institutions. "Diversifying our institutions enriches the experiences of everyone," said Kathy Schultz, a meeting co-leader and dean of the School of Education at University of Colorado – Boulder. "We want to create racially and ethnically diverse communities that embrace and benefit everyone through their broad range of life experiences, family backgrounds, and perspectives."
Tamara Lucas, dean of the College of Education and Human Services at Montclair State University and another co-leader, said evidence shows children who attend schools with others who are not like them regarding such factors as race, language, national origin or socioeconomic status have a better understanding of the world.
"For example, if people become bilingual, there's evidence it affects their brains in a positive way," she said. "They are more flexible thinkers."
The promise of schools
Education Deans for Justice and Equity formed in 2017 to speak and act collectively in response to arguments that public schools are failing, schools and colleges of education are to blame, and various government reforms will fix the problem.
In partnership with the National Education Policy Center, the deans wrote a Declaration of Principles in which they commit to protecting and nurturing our children, empowering educators and investing in public schools. They also issued a statement to explain their vision for education in a democratic society.
The New York Times published the deans' letter to the editor, and they have given interviews to explain systemic educational inequities, "but where schools of education have fallen short in responding is by saying, 'You're wrong. We're doing things well,'" said Kevin Kumashiro, former dean of the School of Education at the University of San Francisco, an education consultant who initiated the deans' network and co-led the meeting.
"Our response should be, 'We agree there is a problem, we just define it differently.'"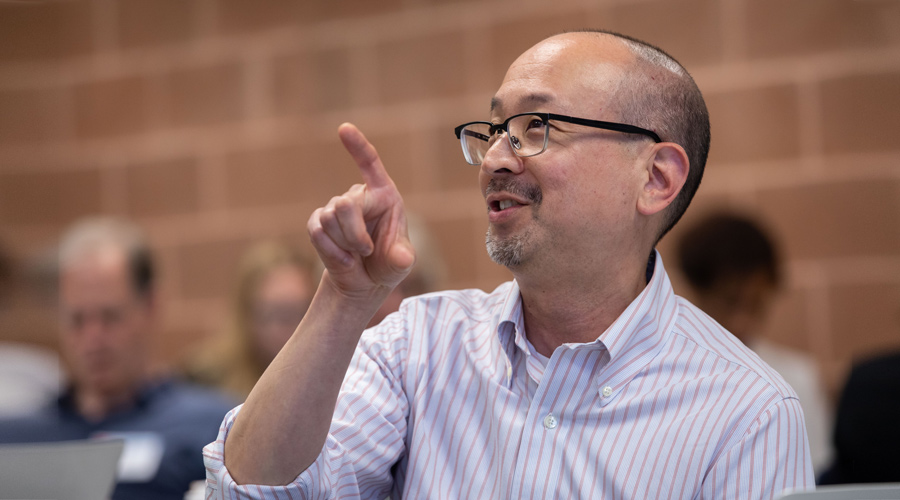 The new definition involves scrutinizing what we as a society want students to achieve. We assume we want all students to meet the same learning standards, Kumashiro said. If we measure student achievement using standardized tests, and punish people when students fail the tests, we've met our goals, right?
"Wrong," Kumashiro said. "That assessment of learning is way too narrow. There's no scientific basis for tracing student test scores back to teacher quality. That's where our measurement falls short."
Schools in America initially were built for small, elite groups, he said. As we integrated more and more students over the years, we segregated or tracked or labeled students into categories based on whether they met the standards.
"The achievement gap is a sign that schools are doing well what they were set up to do — sorting students into groups," Kumashiro said. "Our job actually is to ask, 'How is the very design of schools inequitable to begin with?'"
To change the debate, he asks community members, "What do you hope for your kids? What do you hope for the next generation? That schools will prepare your kid to succeed on a test? Or is your hope for something much richer? That they can be happy in anything they do, that they can think for themselves, that they can solve the problems of society?"
"This is the paradox of learning. Teaching is not just filling empty boxes with information. We want students to learn content, which are the learning standards. But we also want them to be critical thinkers, to see where the opportunities are to solve problems."
"That ability is much harder to measure, yet it is what we want our children to do — to make the world a better place for themselves and others," he said.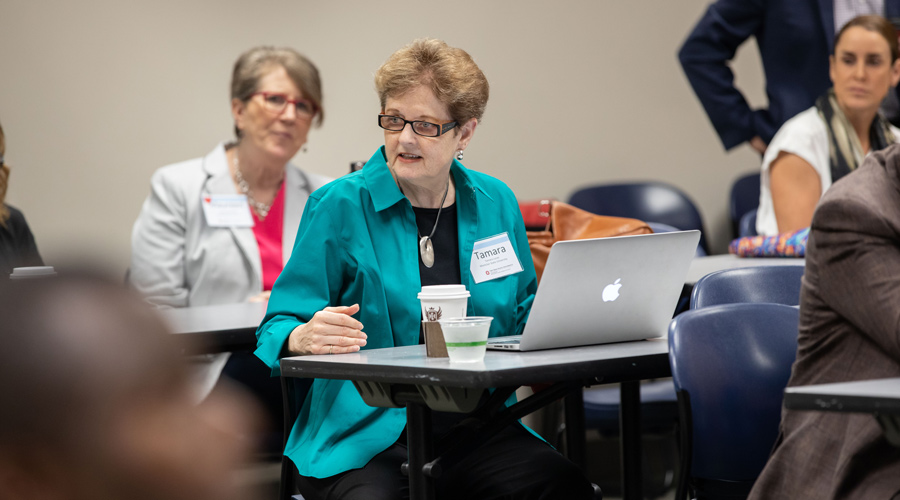 Changing institutions, changing the public debate
To increase equity and justice within their institutions, the deans have a framework that describes the 13 major areas of work they must address.
One discussion during the meeting focused on successes and challenges faced by deans as they implemented the areas, such as budgeting, and mobilizing faculty and staff to contribute or be acknowledged if they already are contributing and recruiting and supporting diverse students.
In another session, a subgroup focused on how to use research document the successes and challenges of implementing the framework.
They agreed that schools and colleges will produce a descriptive case study to build on what each is doing and invite others to join. Working for justice and equity in education could become a national movement, perhaps even part of a national initiative that touches more than schools.
The deans also discussed how to address requirements that go against their principles. One example – the requirement that college students pass an expensive state certification test to teach.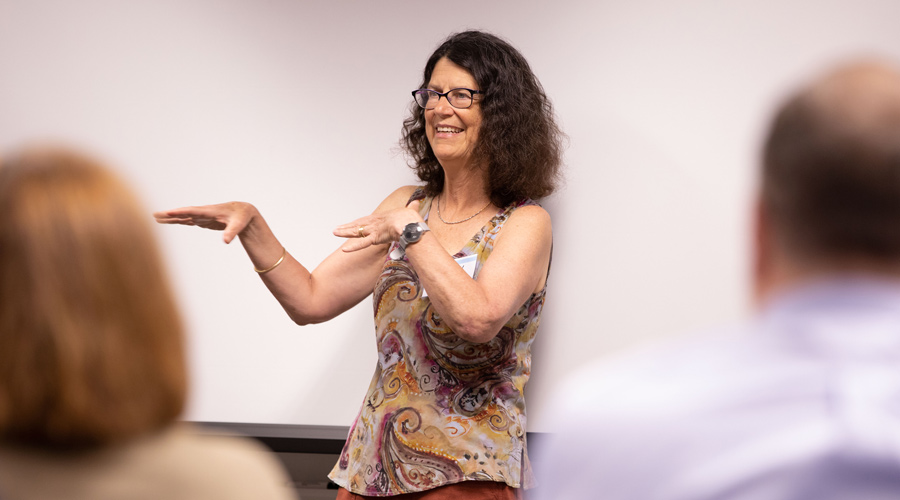 Because the test is required, colleges and schools of education have a responsibility to prepare their students for the test.
"What we have to do is prepare future professionals to flourish in a restrictive context, even as we do social justice work to dismantle it," Schultz said.
"Moving our institutions toward social justice is about tackling all of these major areas of work and reframing all of them," Kumashiro said. "It makes us humble."