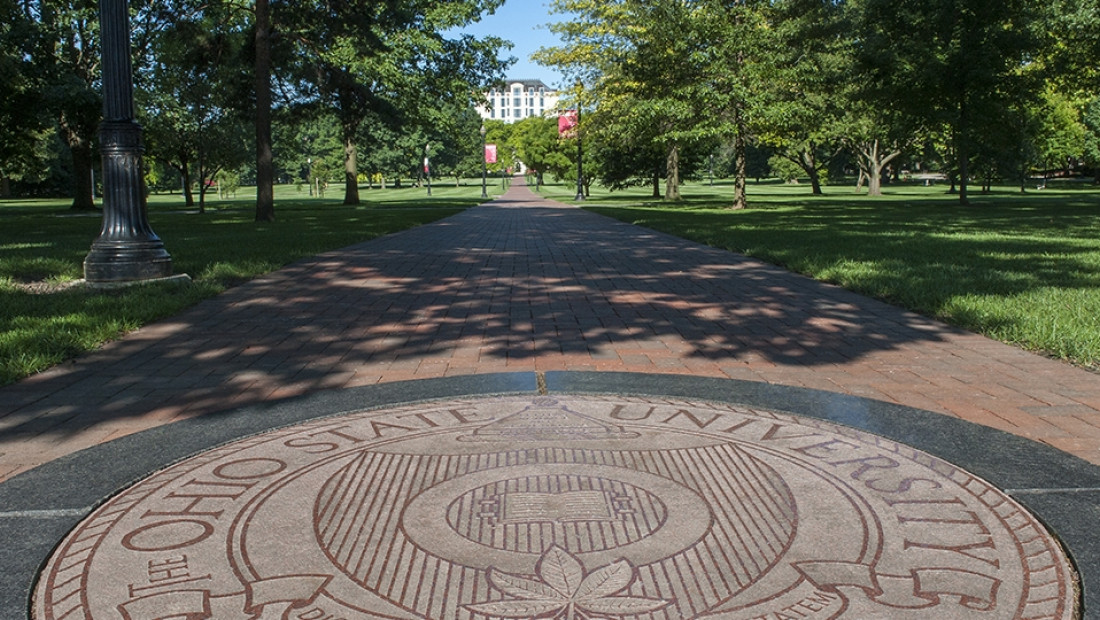 For the first time in the history of the college's Higher Education and Student Affairs program, ranked No. 8 nationally by U.S. News & World Report, a record number of Black doctoral students graduated in the spring.
Five PhD students and three EdD students successfully defended their dissertations this spring, with two officially graduating this summer.
The research by these alumni uncovers significant dimensions of Black students' experiences in higher education, as well as strategies for improving student experiences and supporting program excellence.
In addition to graduating the eight doctoral students, the master's program in Higher Education and Student Affairs graduated three Black students in spring as well.
"What these students achieved is exemplary. We celebrate their success as part of our college's recognition of Black excellence," said Lori Patton Davis, chair of the Department of Educational Studies and a professor in the program. "The benefits that their advanced expertise will bring to society, plus their innovative research findings, align with the college's core values of excellence and diversity in all that we do."
Patton Davis said the program's efforts to recruit and graduate Black students is a model for others focused on making similar strides. "It is being emulated by other programs within our college, with positive results."
Stephen John Quaye, program chair and associate professor of the Higher Education and Student Affairs program, congratulated the graduates along with Patton Davis. "The fact that these eight Black doctoral students defended their dissertations in the midst of a society where anti-Blackness is pervasive is impressive," he said.
"Even more remarkable is that they achieved during a global pandemic and racial unrest," Quaye said. "Their research will improve the lives of Black people, and the program is stronger because of their presence and their significant work."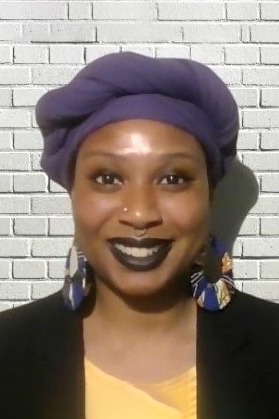 Barriers to Black graduate women's quality college experiences
Before starting their PhD, e alexander worked full time as a college administrator. For professional development, they searched for scholarship that spoke to issues of inequity in higher education. Much of what resonated with them was written by faculty in the Higher Education and Student Affairs program — especially by Associate Professor Marc Johnston-Guerrero, who became their dissertation chair.
Alexander, who was both a graduate research and graduate teaching associate during their PhD, focused their research on "Truth-Telling About Black Graduate Womxn's Liberation and Professional Socialization in(to) Academic Organizations." "My study allowed womxn to tell their stories about how professional socialization supported their career trajectories, based on how they defined success, development, professional and socialization," they said.
Results showed participants in the study found their professional growth in spaces that were away from their College of Education and Human Ecology programs and faculty. "They also prioritized their Blackness as part of their growth and sought out spaces that would honor their Blackness as part of their professional selves," alexander said.
In autumn 2021, alexander will join the University of Kansas in a tenure-track faculty position. They said serving as a graduate research associate in Professor Penny Pasque's qualitative research office in the college played an important role in their growth and readiness for a faculty position.
"I will continue to explore issues of misogynoir in the academic workplace and in postsecondary organizations and operations," alexander said. "Misogynoir is a term coined by queer Black feminist Moya Bailey – it refers to a confluence of anti-Blackness and misogyny that pathologizes Black womxn in society."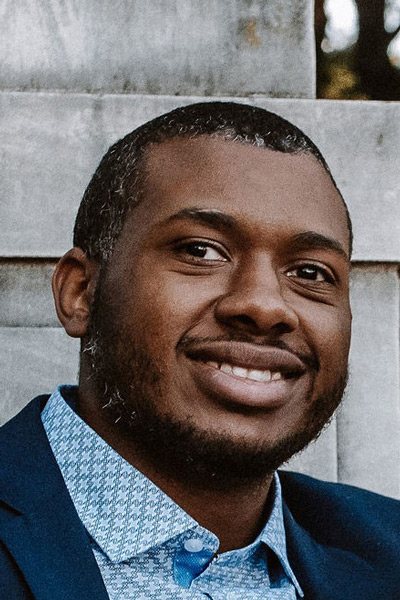 Research on Black male collegiate student-athletes
Jonathan Howe, who served as a graduate teaching associate while earning his PhD, said the program helped mold him into a better scholar and ultimately played a role in landing a faculty position at Temple University in the Department of Sport and Recreation Management.
"I was able to learn what it really means to be a scholar while simultaneously crafting my brand as a scholar," he said. His dissertation, "Playing While Black: Self-Presentation and the Black Male Collegiate Student-Athlete," blends both Higher Education and Student Affairs theories and concepts with those commonly found in sport management and sociology literature.
"The project offers novel considerations to push the bounds of how scholars conceptualize identity within Black college athletes," Howe said. "The discussion of these athletes' ability to strategically alter how they present themselves in varying contexts allows scholars to engage in more nuanced conversations pertaining to minoritized college athletes' cognitive and psychosocial development."
Howe, along with other graduates, expressed appreciation to his dissertation chair, Johnston-Guerrero, for creating a shared community space for graduate students of color in the program. They were able to support each other and grapple with being a minoritized scholar in predominantly white spaces.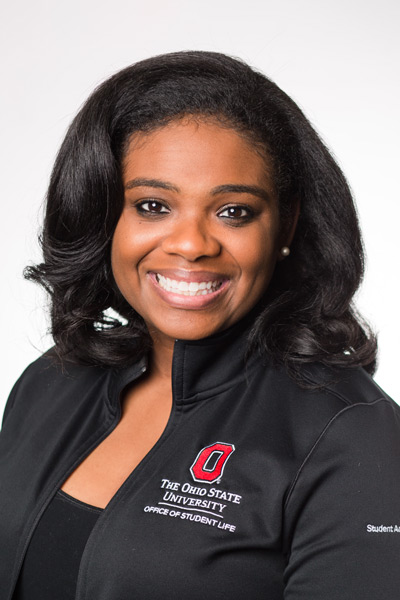 What white people must do to make educational spaces more equitable
Shannon Jones chose the PhD in Higher Education to study a problem she saw while working as a teacher and college access and persistence counselor. "I identified barriers that many students of color faced leading up to and through their college experience," said Jones, who is a program coordinator in Ohio State's Student Advocacy Center. "I wanted to be part of the solution, and I knew earning my doctoral degree would uniquely position me to pursue leadership opportunities."
Her PhD dissertation delved into "Do Racially Literate Faculty (even) Exist?: A Narrative Study among White Faculty Members at a Predominately White Institution," with support from her dissertation chair Johnston-Guerrero.
"This study highlights the important and necessary work white people must do to make educational spaces more equitable," Jones said. "It also shows that dismantling white supremacy is ongoing and never fully mastered, and thus needs to be intentionally prioritized in the lives of white faculty, inside and outside of their classrooms."
To prospective students of color, Jones said the study illuminated that even the most well-intentioned white faculty member has the capacity to cause harm. But it is okay to expect more from them, to hold them accountable.
"Students deserve to learn in spaces where their racial identity is recognized, celebrated and appreciated," she said. "White faculty should have an ethical responsibility to provide that to you, every single time."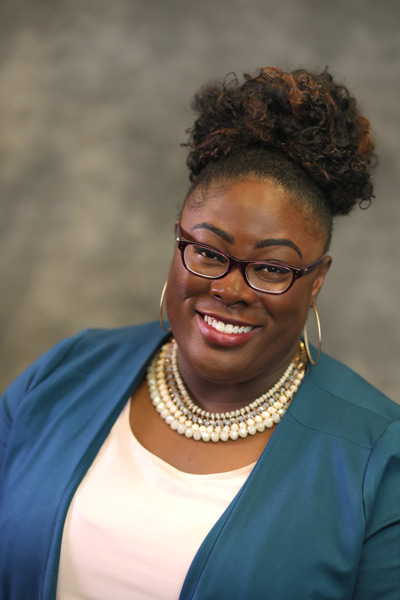 Supporting and empowering minoritized Black males in higher education
Jasmine Marks was drawn to her EdD research topic, "An Exploration of Black Male Community Cultural Wealth Practices and How They Serve as an Asset to Persistence on the Columbus Campus of Ohio State," because "as a black woman, any time I can conduct research to further help my community, the better," she said.
She examined publicly available data showing that retention of Black male students decreases between their third and fourth years on Ohio State's Columbus campus. "I think oftentimes in research we focus on the deficits," she said, "such as why institutions aren't keeping Black men here, versus what wealth do Black males bring with them to predominantly white environments to persist and to thrive."
Marks used a qualitative study to center the voices of these minoritized students, along with the community cultural wealth model to structure how she asked questions. "What emerged from the participants and their narratives were persistence strategies that they employed not only to forge community, but to build and leave a legacy," she said.
Her findings can be used to inform interventions for the target population, as well as for first- and second-year Black males. "They gravitated toward opportunities to mentor others and be a role model to ensure not only that their journey was fruitful, but also that those who came after them would have a support system," she said.
Marks is one of two Black women to be the first to graduate from the Higher Education EdD program. She worked full time throughout her program, moving from a specialist role at Columbus State Community College's Global Diversity and Inclusion Center to associate director of Diversity and Inclusion at Capital University Law School.
Last year, she became director of Diversity and Inclusion at Equitas Health in Columbus. Earning her doctorate, on top of her master's from the college, helped pave the way. Her dissertation chair was Clinical Associate Professor Amy Barnes.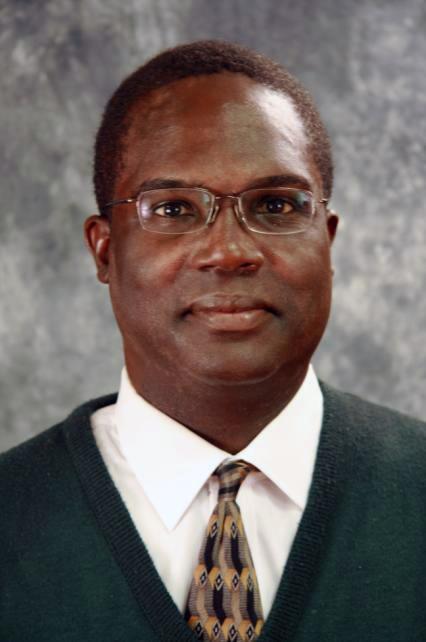 Addressing overseas encounters with racism and discrimination
Julius Mayo, who is assistant director of academic initiatives in Ohio State University's Office of Student Life, said he chose the PhD program because he felt that conducting research under his committee chair Associate Professor Tatiana Suspitsyna would help him become a better multicultural and global educator.
His study, "More to the Story: Minoritized Students' Narratives of Provocative Moments Abroad," revealed how encounters during study abroad, especially for underrepresented or marginalized American student populations, often include wrestling with nuanced and painful issues related to race, gender, sexual orientation, religion and nationality.
"These overseas encounters are particularly jarring to students," he said, "because the added dimension of new cultural contexts generates even more complexity within issues that were already challenging back home in the United States."
The strategies Mayo recommends that global educators use to support minoritized students who are going to countries outside the United States include providing them with pre-departure case studies, honest conversations about what to expect while traveling abroad, as well as content for peer-to-peer dialogue.
"My study allowed me to add new and different student voices to discussions on what it means to be a global citizen and to navigate cultural differences and biases at home and abroad," he said.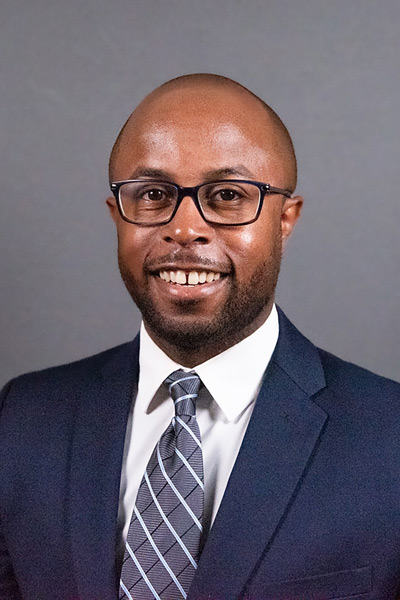 College student experiences with success coaching
Dexter Shorter is an associate director of programs who oversees Intramural Sports, Club Sports and Tennis Programs in the Department of Campus Recreation at Pennsylvania State University. He is part of a team that creates opportunities for more than 10,000 students to get involved in developmental and transformational experiences outside of the classroom.
Shorter is the first male to graduate with the Doctor of Education (EdD) in Educational Studies specializing in Higher Education and Student Affairs. "I chose the program to gain critical skills and advanced knowledge that will allow me to continue to emerge as a leader," he said. His goal is to make a positive impact in the lives of students and his professional colleagues.
For his dissertation, Shorter partnered with Ohio State's Young Scholars Program, which supports 350 academically talented, low-income, first-generation undergraduate students. "I explored student experiences with success coaching in the program," he said, "and examined how the students perceive that coaching, if and how it contributed to their persistence and academic success."
Shorter's research, "College Student Experience with Success Coaching within the Young Scholars Program," includes recommendations about how the program can better serve students by ensuring they have the necessary skills and resources to complete their degrees. His dissertation committee chair was Clinical Associate Professor Amy Barnes
Two more Black students completed doctoral degrees this spring semester
The additional Doctor of Education and Doctor of Philosophy graduates are: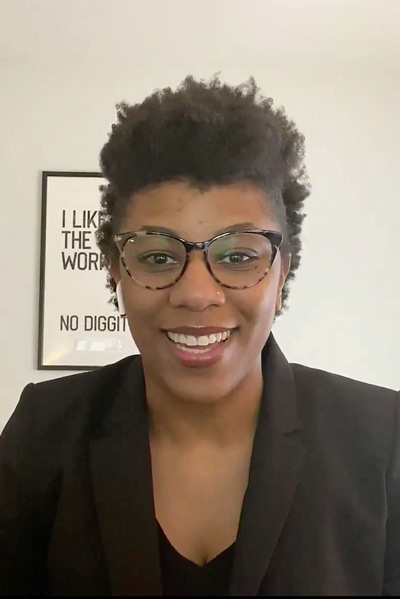 Graduate: Courtney Johnson, PhD
Dissertation title: "At the Intersection of Racialization and Criminalization: A Narrative Inquiry into the Collegiate Experiences of Black Students with Criminal Records"
Dissertation committee chair: Professor Emerita Susan R. Jones
Dissertation abstract: Four research questions guided this narrative study meant to reveal how Black students with criminal records experience higher education and the extent to which they experience a sense of belonging. Six Black students in higher education with criminal records took part in semi-structured interviews. Data were collected through two semi-structured interviews. Themes revealed were: presenting and understanding the self, navigating higher education, and knowing what I know. Implications are shared for research, theory, policy and practice with a focus on creating greater equity and inclusion for Black students with criminal records.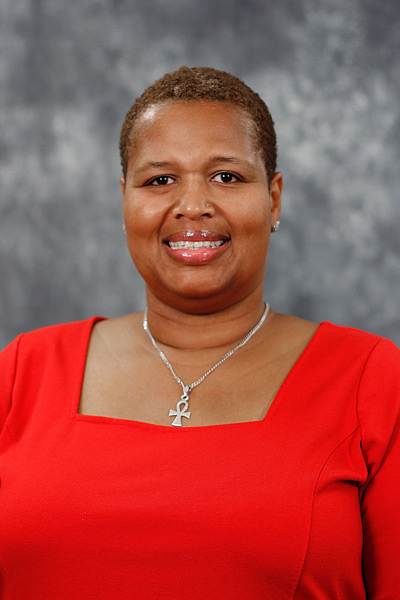 Graduate: Cheria Dial, EdD
Dissertation title: "Effects of the Honors and Scholars Programs on Academic Engagement and High-Impact Practices"
Dissertation committee chair: Clinical Associate Professor Amy Barnes
Dissertation abstract: This study examined the impact of Ohio State's Honors and Scholars Program on academic engagement and participation in what many researchers define as high-impact practices. The program provides unique opportunities that enrich students' academic and co-curricular experiences. They pursue specialized coursework, enjoy dedicated research and study-abroad opportunities, as well as develop a sense of community with other students of similar academic ability across majors. Understanding how Honors students engage with high-impact practices, both within this program and through other campus engagement, could impact programming decisions and overall program requirements. The study recommends improvements to help future administrators in the program better support students.