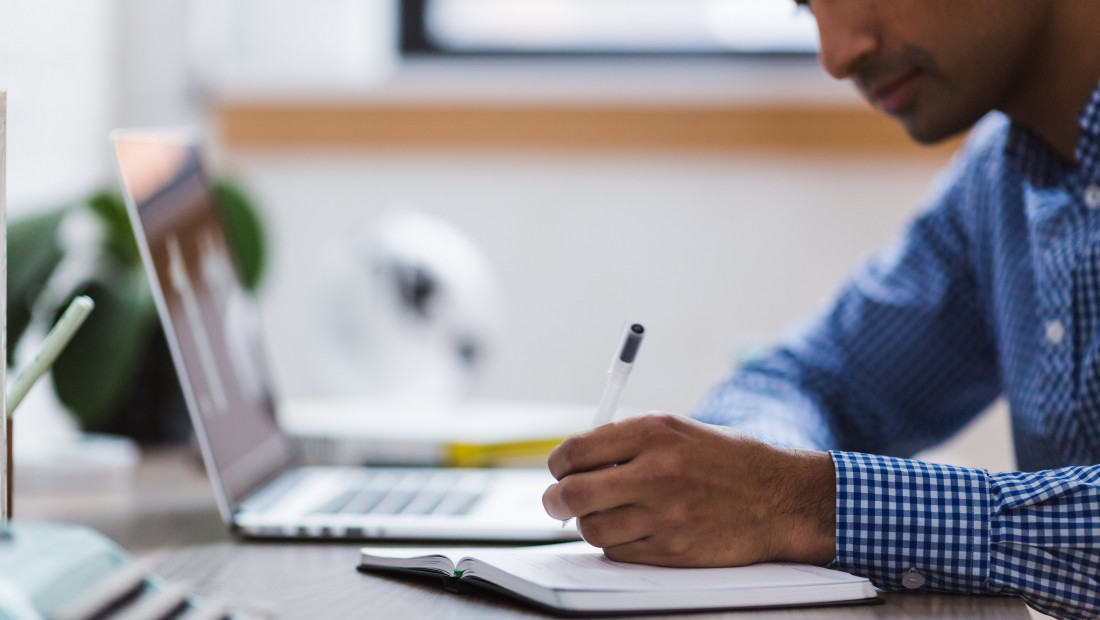 U.S. News and World Report recently recognized online graduate education programs, with Ohio State's online education master's programs reaching No. 9 in the country in the Educational and Instructional Media Design specialty category.
Two programs are responsible for moving Ohio State into the top 10, one of them being the Master of Learning Technologies program in the College of Education and Human Ecology.
The five-year-old, online program provides students with the professional expertise to support learning with technology in education, corporate, nonprofit and government settings and more. The streamlined curriculum is tailored for part-time and full-time students and fulfills a high-priority requirement of employers.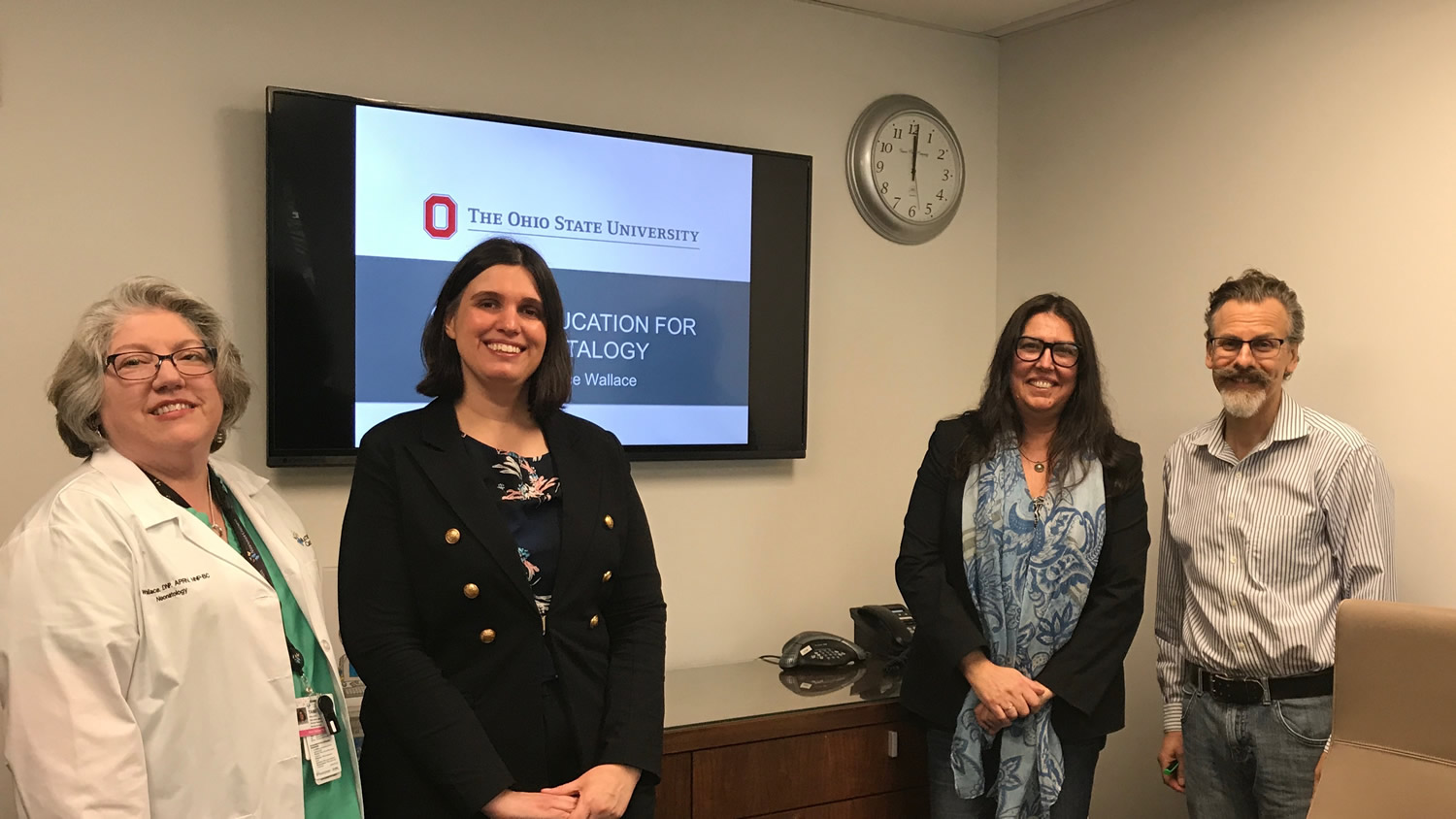 "Before the pandemic, teamwork was one of the top skills employers in instructional design and learning technology were looking for," said Ana-Paula Correia, associate professor and co-coordinator of the program. "The pandemic exacerbated the need to be a successful team member in a virtual environment."
Because not everyone works effectively on a virtual team, the program provides the chance for students to practice, excel and feel fulfilled in virtual teamwork. "Our graduates have the skill set that every employer wants," Correia said.
One proof of that expertise: Correia's spring semester 2020 students worked virtually to create a module that won a nationally recognized Crystal Award for innovation and outstanding multimedia-based distance learning. The recognition came from the Division of Distance Learning of the Association for Educational Communication and Technology.
Ohio State's College of Nursing uses the module to educate community health workers about the circulatory system. "Despite being in the midst of the pandemic, we created a winning product," Correia said.
Students also produce consistently high-quality work, in part because faculty members are flexible and accommodating. "I trust what my students tell me," Correia said. "We find solutions to let them get their assignments done, whatever surprises their lives bring."
Providing opportunities for deep learning
Kui Xie, the Cyphert Distinguished Professor, is teaching the computer-supported collaborative learning course this semester. He ensures that students complete a required reading about a theory, then read several studies under that framework. "Then we have activities applying those theories," he said.
His students created videos, especially because many of them had high-level video production skills. "I asked them to document every design decision they made as a group," Xie said.
"Next, they analyzed the process and reflected on related theories. The key is not to learn to design, but to develop principles of design theory to create high-quality products."
The pandemic has highlighted the importance of how instructional technology and design can facilitate distance learning. "Our students are the next wave of the workforce being trained to improve the quality of technology integration and online learning," Xie said.
The practicum experience: Elevating real-world learning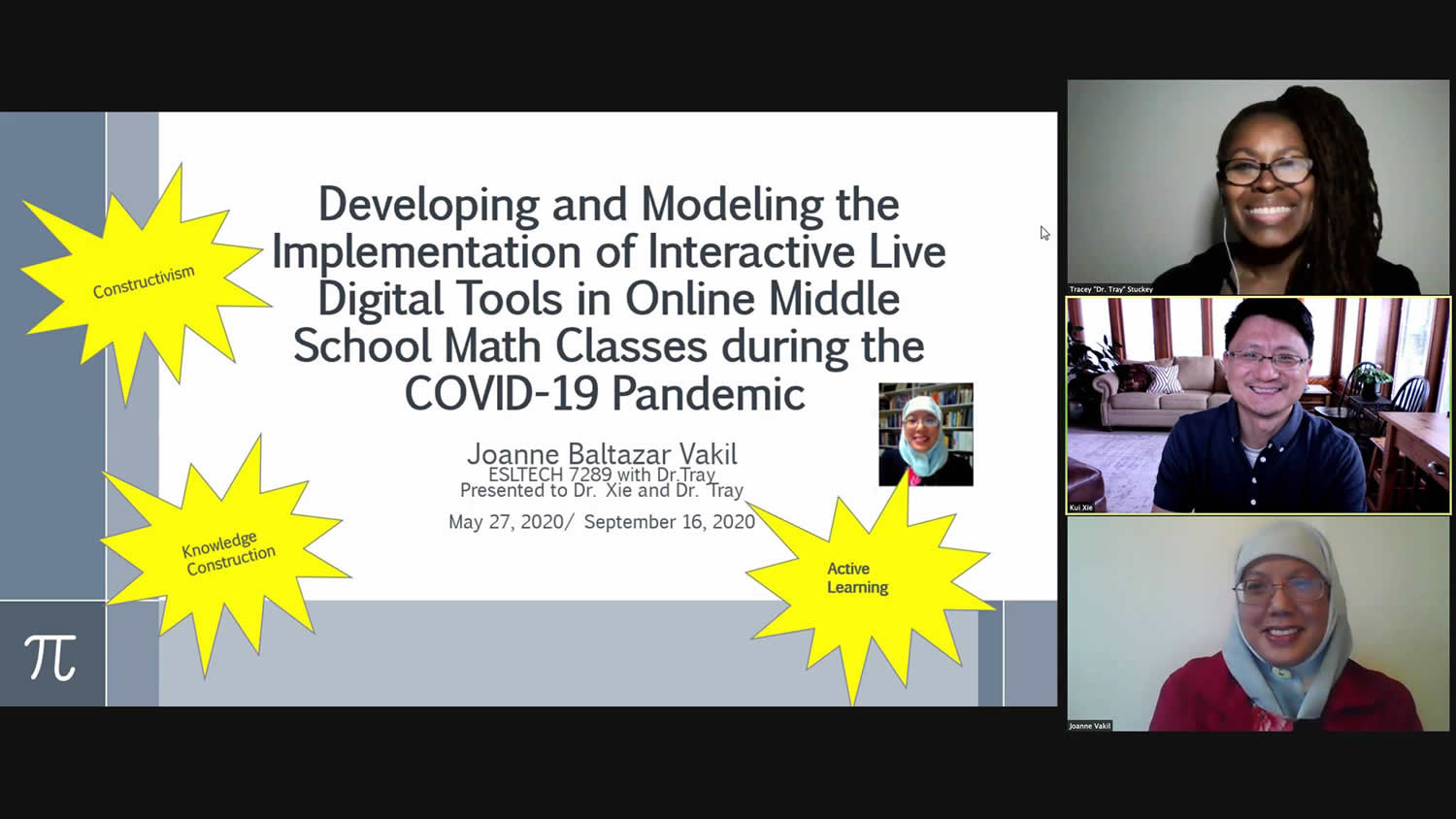 A highlight of the competitive program is the required, real-world practicum. Each student, mentored by their assigned faculty advisor, chooses an experience related to their work or to an outside interest.
Michelle Stiver, '20, valued being able to apply what she learned in the program to her job as an innovative learning specialist at The Ohio State University Wexner Medical Center, especially as the pandemic made the use of technology for training more important than ever. In her practicum, she crafted online versions of two nursing courses that help cancer patients.
"As these courses were originally offered in person by a single instructor, the wait time could reach six months," Stiver said. "(They) wanted them in a more versatile format for learners, so training wasn't as delayed."
"My work provides nurses with a blended approach to the training, giving them the basic knowledge online while they gain the practical knowledge in their own departments," she said.
Now with her degree, Stiver exercises her knowledge, including helping to launch an e-learning modernization project to create a new look to online programs.
"I was able to help create a format that communicates the science behind why we do what we do when designing performance-based e-learning courses," she said.
Catherine Cadieux, a current MLT student, works as a medical dosimetrist in the Department of Radiation Oncology at Ohio State's James Cancer Hospital. She collaborates with a team of medical professionals to design radiation treatment plans for cancer patients.
"I can help my patients maintain a high quality of life during and after treatment by creating the best treatment plan possible for their individual needs," she said.
Cadieux is also an instructor for radiation therapy students in Ohio State's School of Health and Rehabilitation Sciences. She uses the lessons from Introduction to Instructional Design and Theories of Learning with Technology to enhance her teaching.
"I was able to carefully redesign my lectures to decrease cognitive overload for my students and make learning easier while paying attention to different instructional design models and principles," she said. "I am learning so much about why certain teaching strategies can be successful in different situations, all of which directly benefits my students."
Pandemic emphasizes value of social contacts online
Faculty members are intentional about creating collegial social experiences for students, especially when some in-person classes moved online last year. Xie often alternates his teaching, making one week a live meeting on camera. The next week will be asynchronous, in which students read an assignment and post about it on a discussion board.
"I embed social connections in every class," Xie said. At the start of each semester, he asks everyone to post their photo on the discussion board. In face-to-face classes, "I start with up to 10 minutes of students sharing personal news. Grad school is an experience you don't get anywhere else. I want to make sure students build a lifetime social network."
Everyone is invited to use the Master of Learning Technologies Hub, a private bulletin board for members of the program's community — faculty and students. "We share updates and information about the program, job or internship opportunities and more," said Senior Lecturer Tracey Stuckey-Mickell. "That space helps keep us all connected."
Stuckey-Mickell makes live office hours a regular part of her fully online courses. "Over the last five years of teaching fully online, my office hours have been significantly more well attended than in my first 15 years of teaching primarily in person," she said.
Stuckey-Mickell said she has often heard that we can't build rich interpersonal connections online, but she and her fellow faculty know differently. "With the right tools, solid effort and intentional strategies, we have demonstrated that strong social bonds can be created and sustained for fully online students," she said.