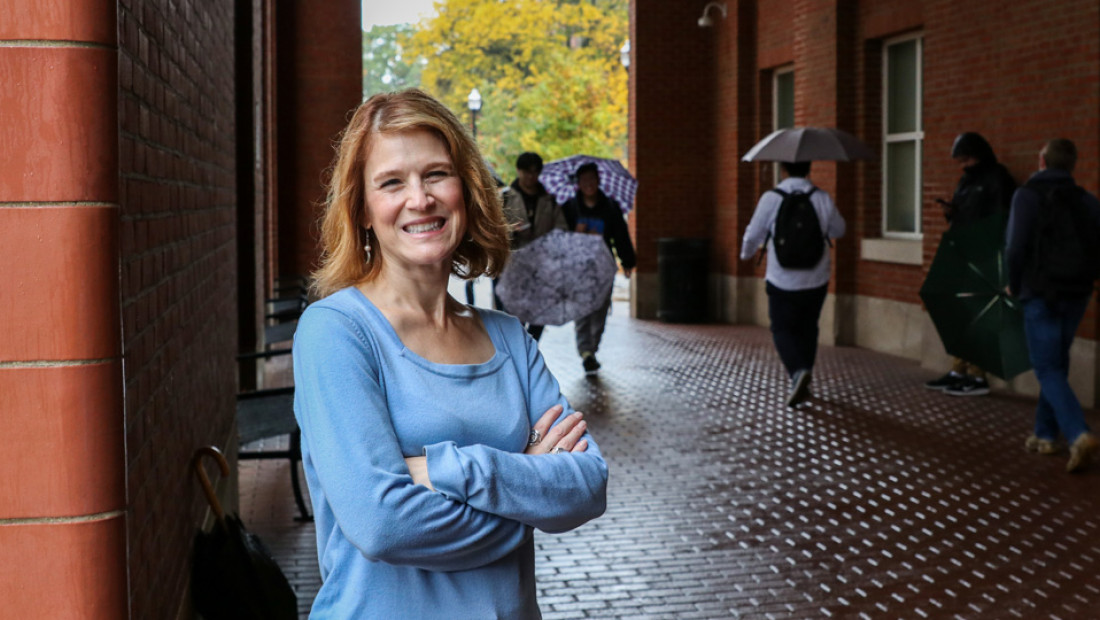 An internationally recognized expert in qualitative research methods has joined the College of Education and Human Ecology. Her mission: to elevate this research approach to an entirely new level within and beyond the college.
Penny A. Pasque is author of more than 100 journal articles, books and chapters about qualitative research methods, including a widely recognized text she wrote when she first became faculty – an unusual feat for a fledgling assistant professor.
Organizations and universities across the United States and abroad have invited her to speak and consult on the subject. She is particularly known for her research since 2009 on leadership and equity for women in higher education.
Pasque intends to spotlight the work of the college's renowned faculty who excel in the realm of qualitative research. Then, as the new co-director of the college's Data Access and Analysis Core, she will help the college's faculty, postdoctoral scholars and graduate students strengthen their overall qualitative knowledge.
She has an even greater ambition: making sure that people see Ohio State as the destination for qualitative inquiry.
"We brought on Dr. Pasque to help Ohio State become the premier destination for faculty, graduate students and postdoctoral scholars to hone and share their expertise in qualitative research," said Don Pope-Davis, dean of the College of Education and Human Ecology.
"We have considerable excellence in this area. Working with many of our current faculty, Dr. Pasque will elevate our expertise locally and nationally. She is increasing our excellence and seeking ways to share it with those within the college, at the university and in the field."
Pasque recently shared her experience and her vision for enhancing the college's, the university's and the field's capacity for high-quality qualitative research.
Q. In what instances are qualitative research methods useful rather than quantitative?
Qualitative is extremely beneficial when you're studying something that's not always quantifiable. For instance, if you want to understand a social movement, like the 'MeToo' or 'Black Lives Matter' movements, they seems so nebulous. Qualitative inquiry lets you dive in and make sense of what is going on for people.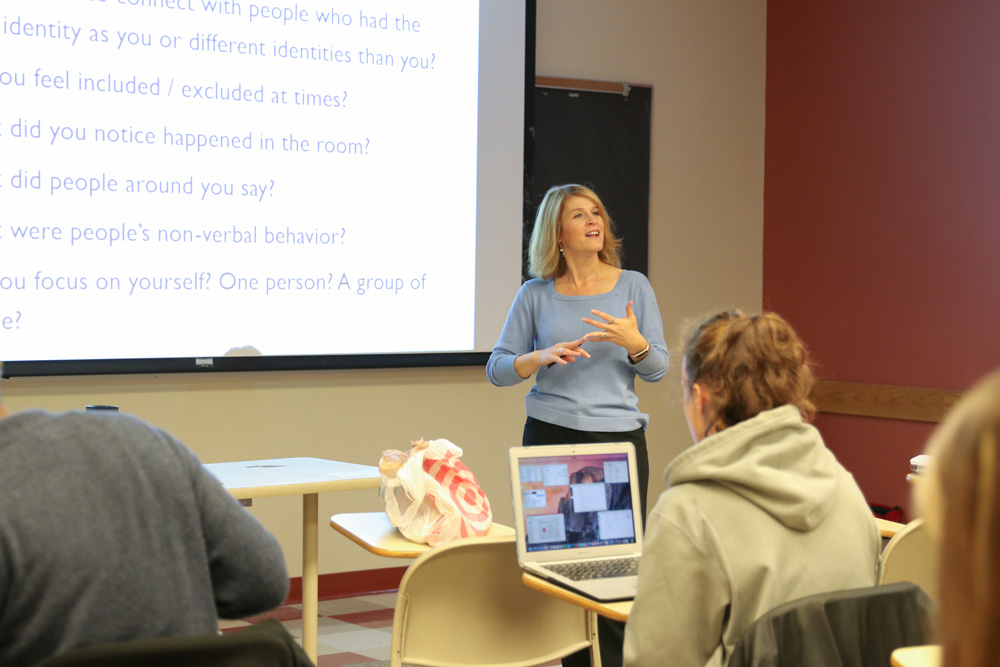 Q: How do you plan to begin to elevate the use of qualitative research methods at Ohio State?
A: I want to start by bringing together our college's faculty who are already using qualitative methods in their research. I want to listen, really listen, to what we're doing already.
For instance, David Bloome is one of the top qualitative scholars in the world, and students really benefit from his yearlong discourse analysis course.
Leslie Moore has received numerous grants for her linguistics research, and I'm a fan of Tim San Pedro's indigenous research methods that I've used with my Researching Educational Diversity – Decolonizing Indigenous Research Team.
Susan Robb Jones is so well respected that three faculty from other colleges at Ohio State are taking classes with her. To have other faculty seek her out for guidance, that's huge. We have so many amazing faculty here at Ohio State, we really are the place for qualitative inquiry.
From there, we can ask what else we can offer, both within the beyond the college. We can help faculty create curricular pathways for students to use qualitative research methods most effectively.
Q: You were recently named the first female editor in three decades of The Review of Higher Education. The appointment recognizes your excellence as a leading scholar. What are the benefits to the college and the field of your new role?
A: Thanks for that. I'm the editor, along with Tom Nelson Laird of Indiana University, who also has expertise in quantitative research.
Having the journal housed here helps elevate our visibility and ranking. It's an Association for the Study of Higher Education journal and is published by John's Hopkins University Press.
It is one of the top three most highly respected in higher education and student affairs, and scholars from other fields and disciplines also publish in this journal. Neither of the other top two journals have ever had a female editor, so it's nice to follow in the footsteps of The Review's last woman editor in the '70s.
Having the journal here also allows us to benefit graduate students — for instance, we named Tiffany Steele managing editor. Because she's the first line of contact for the journal, she is now known and connecting with many people just before she begins her job search for a faculty position. After Tiffany graduates, we will bring in a new graduate student as managing editor.
Tom and I believe the journal will continue to benefit the field by ensuring that it presents scholarship from varying perspectives, including different disciplines, conceptual approaches and research methods.
We will ensure that The Review's articles challenge scholars and practitioners as well as leaders and policymakers, to think more deeply and to make appropriate, research-informed change, now and in the future.
As a result, The Review's impact should be seen in spaces ranging from classrooms to boardrooms, research offices to presidents' offices, conference sessions to the pages of scholarly and applied journals, government offices to hearing rooms, student organizations to research organizations, and the many spaces in between.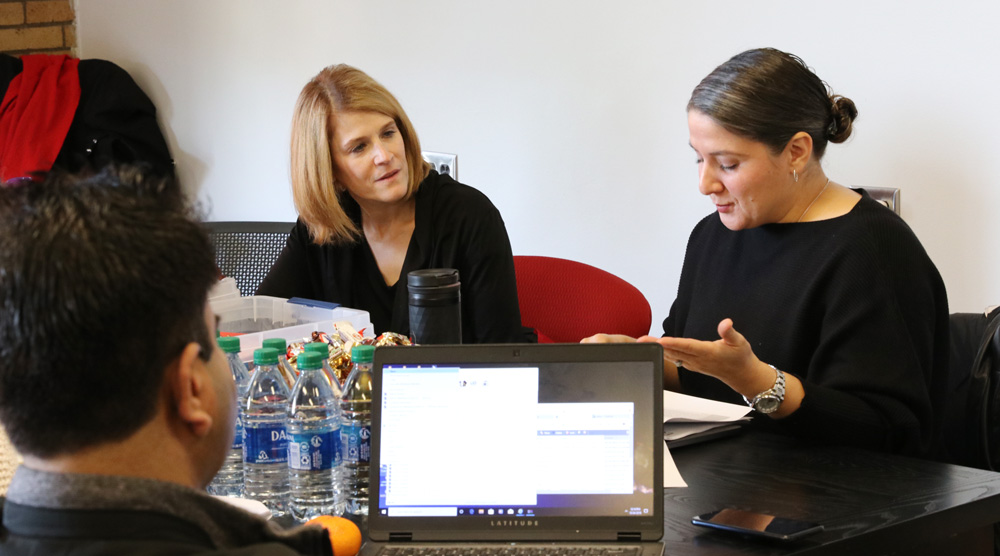 Q: Where has your work had an impact?
A: My book American Higher Education, Leadership, and Policy: Critical Issues and the Public Good was written when I was a new PhD and assistant professor. For the study, we brought together over 250 community partners, legislators, university presidents, foundation officers, faculty and graduate students from across the country to talk about higher education for the public good, what it means, how we fulfill that public role.
Qualitative research methods allowed me to understand where, in these conversations, people said the same thing but meant something different, or vice versa. I examined the different discussions, used communications theories and discourse analysis, and analyzed the participants' communications strategies.
What we learned is that in many cases, people of color, women, community partners, graduate students — their voices were silenced and not used in the final policy reports.
In addition, no matter your identity, if you had a more critical perspective, if it was different from that of the organizer, even if you were white, male and a full professor, your voice was relegated to the margins.
So part of the argument is, we must listen to all voices. I'm not saying every perspective is the right one to follow with policy change. Just that if you have multiple perspectives, you have multiple options for change. We haven't reached educational equity yet by listening to the dominant voices, so maybe we need different tactics and need to be more inclusive by centering all perspectives.
These findings have made a difference in several spaces, which is exciting. At a national summit hosted by the National Forum on Higher Education for the Public Good, the findings intentionally altered the agenda for the three-day policy discussion on immigration and undocumented students in higher education in Washington DC. The participants consisted of scholars and policymakers, including representatives from the Obama administration. My book provided organizing principles to center the multiple perspectives so that they were all reflected in the final reports.
My recommendations were also used by the Summit on Diversity in Graduate Education, a gathering of deans and administrators of graduate schools from throughout the country assembled by the Rackham Graduate College, University of Michigan. I was one of the major speakers.
Again, they used my book's principles to talk about centering all perspectives in the process of admitting, supporting and graduating students of color.
Q: How would you sum up the value of qualitative methods as a research approach?
A: The power of qualitative is that it can guide change in ways that can be transformative. It lets you analyze how an organization, a movement, how something operates, how people experience it, and how to strengthen it.