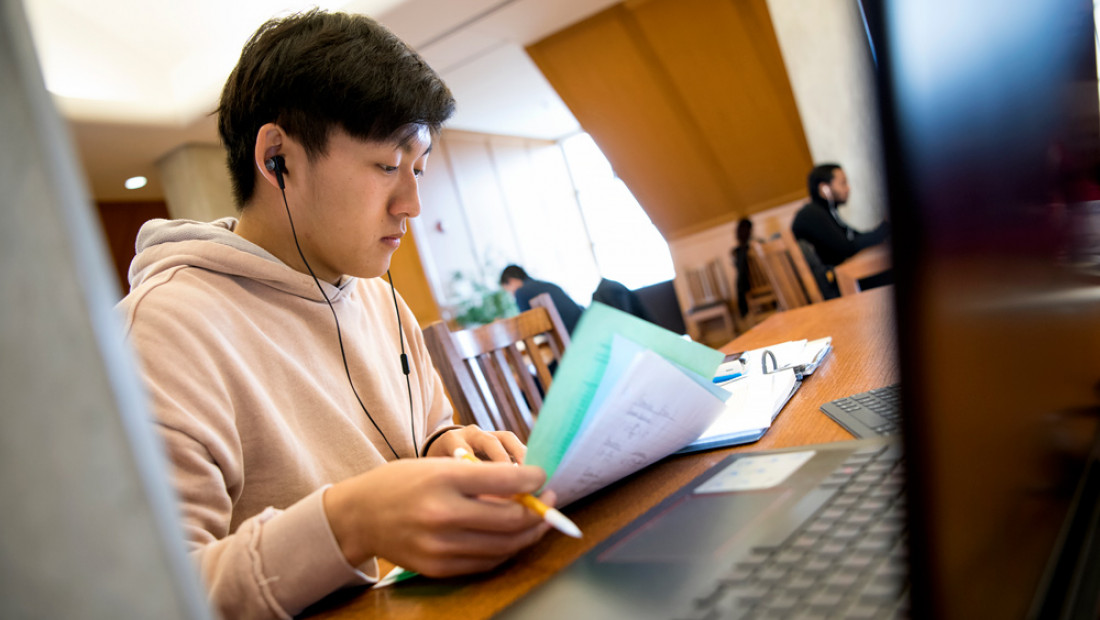 Experts share four takeaways about what higher ed is and should be
Adapting to life in a pandemic was tough on undergraduates spring semester. First-year students had just developed a taste for the independence and socialization that college affords. Then campus closures and remote learning landed them back in their childhood bedrooms.
At home, parents awkwardly reasserted authority. Study time was interrupted by household activity. And as weeks of social isolation stretched on, the technology that some worried had supplanted face-to-face interaction fell short.
"It definitely was upsetting," said Jessica Santalucia, a first-year fashion and retail studies student who never got to say goodbye to her new friends in her dorm. "We really were expecting to become even closer in the upcoming months … just having that taken from us, when we weren't expecting it" was deflating.
Higher education's sudden plunge into all-remote learning, and students' reaction to it, present some critical lessons to all, say student affairs and online learning experts at Ohio State's College of Education and Human Ecology. Here, they offer takeaways on what to do next.
Takeaway No. 1 – There's more to college than class
Student interaction is integral to the college experience, said Matthew Mayhew, the William Ray and Marie Adamson Flesher Professor of Educational Administration. Even if the pandemic tips the scales in favor of all online learning for some students, most don't come to college just to be instructed by professors. They come to learn from each other and to begin the process of managing their lives.
"The (online) lectures might be the exact thing they would hear in a large lecture hall," Mayhew said. "But all of the other dynamics of college — the social dynamics, the ways of engaging human beings, the ways of living with each other, the separation between parents and children so that the children can be who they are and explore different ways of being outside of their parents purview — all of those great dynamics that we know happen in college are now starting to take shape."
Late-night study groups with classmates, laundry catastrophes and negotiating chores with roommates have intrinsic significance for students. "That's the value of college," Mayhew said. "One thing you're paying for is that dynamic." And students have come to expect it.
"You ask any student who expected to go back after spring break, 'were you thrilled to be doing your final weeks at home or would you rather be at college?' I can promise you, I know what the majority of the answers are."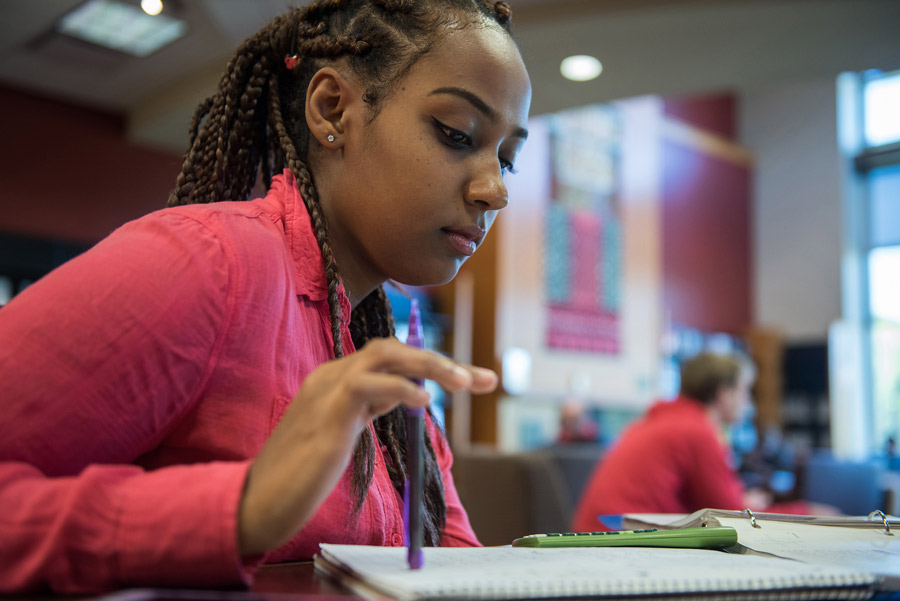 Takeaway No. 2 – Teaching should be student centered
The pandemic has ushered in a new framework for how educators instruct and how students learn. There have been struggles. Faculty at a few universities launched investigations into students collaborating and cheating during remote tests. Others slashed assignments but weighted remaining ones too heavily.
And yet, with college technology teams working long hours to support it, remote learning happened. Students passed courses and others graduated. Santalucia said her classes continued to inspire her.
But can educators do better? Of course, said Ana-Paula Correia, associate professor of learning technologies at the College of Education and Human Ecology. She at times cringed watching her own college-aged daughter struggle with remote instruction.
It's not a question of knowing how to teach online, she said. It's a paradigm shift. The best online teaching, Correia said, requires instructors to move from an authoritative, directive role to a facilitator role.
"The professor needs to shift from being in front of the class, and centering herself as the authority who has knowledge. She needs to let that power go and just be powerful by influencing students to become better learners."
The way to do that is to support student learning: Curate resources. Select and organize videos or readings that teach specific topics and processes. Engage students in discussions. Create assessments where students can apply what they're learning and demonstrate a unique perspective of the application. Then cheating becomes a non-issue.
"There's no way anyone can cheat on an applied project because every application is unique," she said.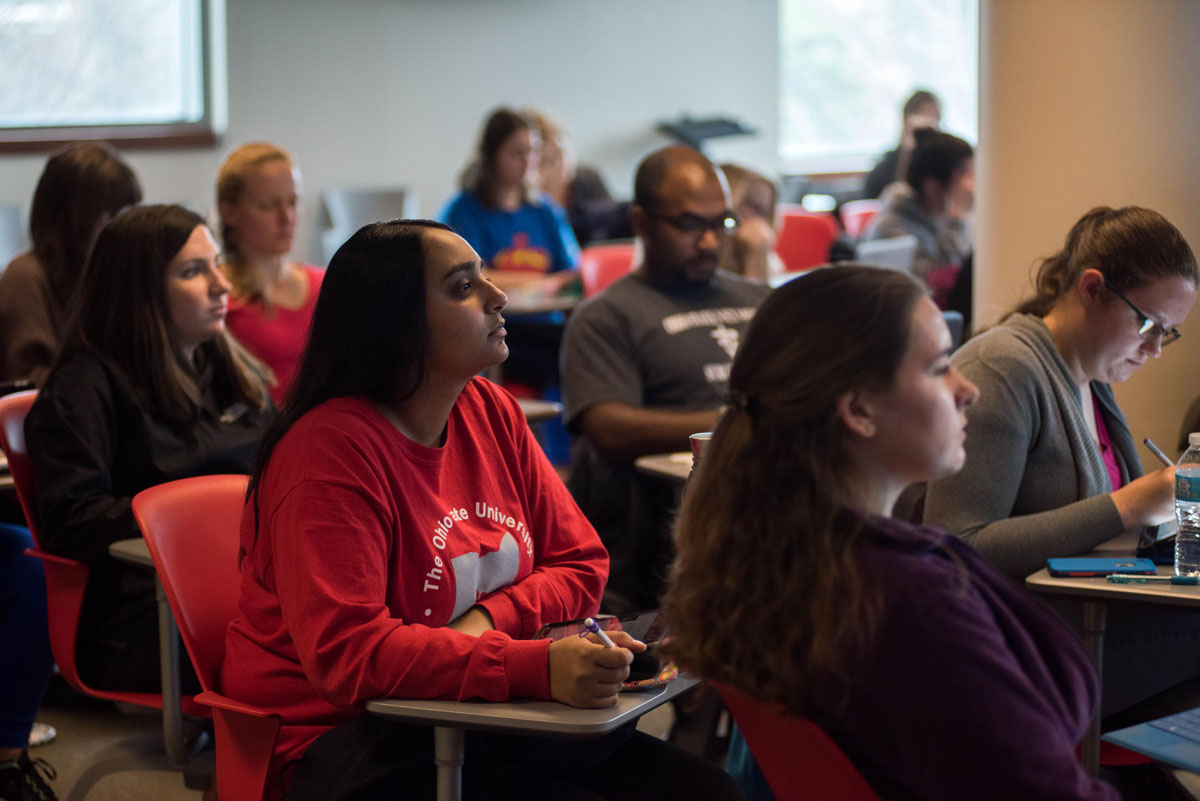 As Mayhew pointed out, students crave opportunities to interact. Faculty should foster that interaction and not be surprised when students find ways to do it on their own, Correia said. She doesn't administer knowledge-based, multiple choice tests. If instructors must, the tests should be open book.
"You cannot be naive thinking that the students are not exchanging information using all the variety of technologies. They are. Naturally, in a time of crisis, they are going to try to help each other."
She doesn't support students being dishonest, she stressed. But "when we talk about online learning and teaching, people obsess about the cheating. The students are only going to copy and be dishonest if the type of assessment is prone to cheating."
Takeaway No. 3 – Mental health must be safeguarded
Just as the pandemic has disproportionately affected certain minoritized communities, so have college closures inadvertently impacted marginalized groups.
"For some students being on a college campus is an escape from home environments that are either not safe or that are violent or harmful toward them in some ways," said Stephen Quaye, associate professor of higher education and student affairs.
Students of color, LGBTQ students or those who've experienced domestic violence are at particular risk. "Basically, any populations that are already vulnerable in our society are disproportionately impacted by COVID-19," Quaye said. "My sense is that these populations of students are also experiencing harm financially, emotionally, mentally."
Quaye and Mayhew, in fact, are seeking funding to study how oppressed groups are impacted by just these types of adversity. Their proposed project will examine how college students of color throughout Ohio are impacted by and navigating COVID-19, using surveys and interviews to examine how their persistence is affected.
Quaye said that for now, being separated from campus supports — student counseling or sexual violence prevention networks — makes students' situations more tenuous.
Ohio State has responded by providing counseling services virtually, including for international students, and offering online resources and student emergency funds to all who qualify.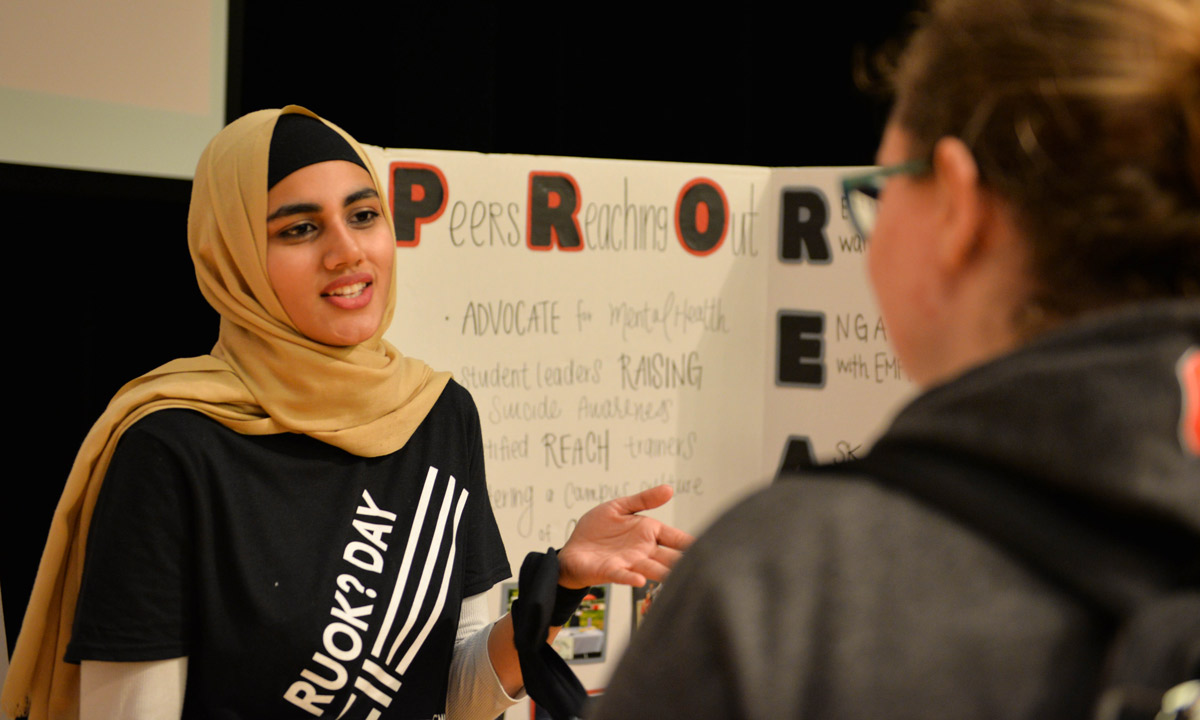 The long-term fallout for many students, not just those who are marginalized, could be socioemotional. Isolation from friends, too much screen time, financial concerns, worrying about family members' health — these stressors can trigger anxiety and depression.
"When students get back to campus, and they eventually will, what do those experiences do to them?" Quaye said. "How are their academics going to be impacted?"
Throughout higher education, Quaye said, providing added student support will be key to helping students rebound and adapt to inevitable change.
Takeaway No. 4 − Students will rebound
Long before coronavirus, young adults mastered using technology to bond with peers and entertain themselves. While their elders awkwardly test using Zoom for virtual gatherings, students Snapchat, FaceTime and Discord their way through group assignments, video games and young adult problems — business as usual.
Could they become the forebearers of a new brand of education and innovation after coronavirus?
Maybe, Mayhew said. And when we go to some new normal that again involves face-to-face exchanges, those interactions will be more powerful.
"Who knows?" he said. "Returning students may crave and learn from human interaction to a greater degree than ever before. Imagine the explosion of learning that could take place when students more explicitly place a value on human relationship and connection."