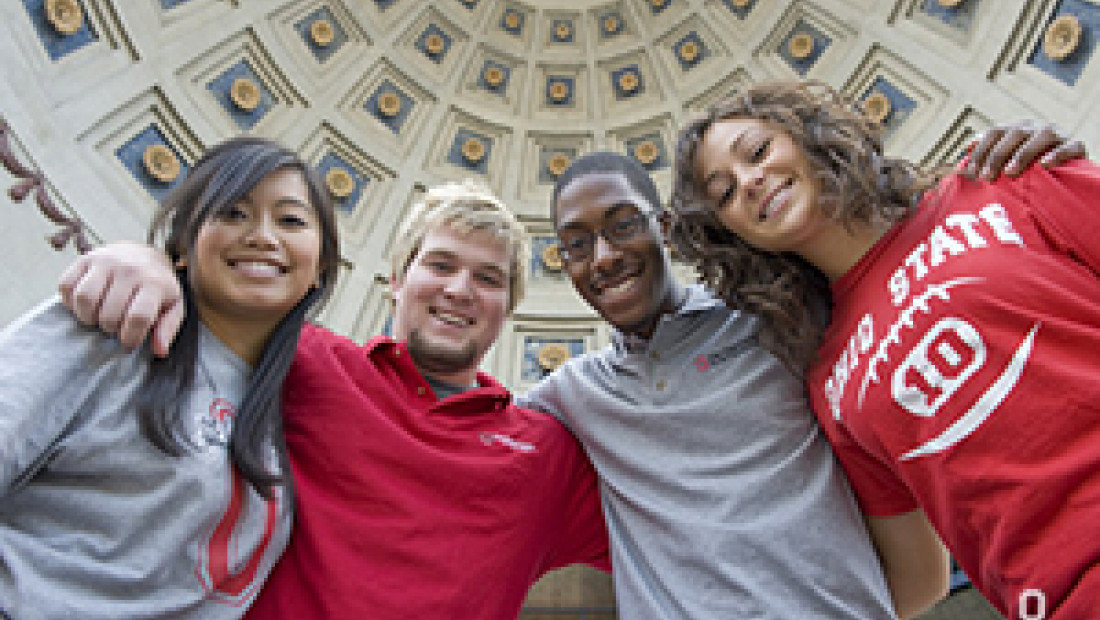 New study: Students' apparel is clue to final score
The victor of the January 12, 2015 college national football championship is written all over the clothing of Ohio State students, new research suggests.
Students decked out in Ohio State sweatshirts, hats and other gear, show that the Buckeyes prevailed over Oregon.
In Eugene, however, University Oregon Ducks fan gear is likely to be more scarce than usual.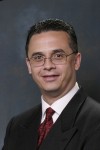 Brian Turner
A recent study of students at seven universities – including Ohio State -- found that students were more than twice as likely to wear their team's apparel on the first class meeting after a football team win.
"Even those who may not have played a role in the win on the field will still literally cloak themselves in the success of the team," said Jonathan Jensen, co-author of the study and a doctoral student in the sport management program in the college's Department of Human Sciences at The Ohio State University.
"It is what we call BIRGing – Basking in Reflected Glory."
Losing students are less likely to wear team gear
Losing changed how students dressed. Results showed that students were 55 percent less likely to wear their team's apparel after a loss.
Jensen conducted the research – a replication of a famous study done more than 40 years ago -- with Brian Turner, associate professor of sport management at Ohio State. They presented their research at a conference of the North American Society for Sport Management.
The study was done during the 2013 football season at Ohio State, Minnesota, Indiana, Louisiana State, Florida State, Louisville and Syracuse.
The Ohio State researchers recruited faculty from each school to count how many of their students were wearing their university's apparel during the first class meeting after each football game during that season, resulting in more than 3,200 unique datapoints.
Overall, students at the seven universities wore school-affiliated apparel about 27 percent of the time.
Some students – about 6.7 percent of them -- went all out and actually wore more than one piece of team apparel. A team win made the odds of wearing two items of apparel more than three times as likely, Jensen said.
This study replicates a study by Robert Cialdini, now a professor emeritus at Arizona State University, that was conducted in 1973. Cialdini collected the data while he was a visiting assistant professor of psychology at Ohio State.
Cialdini was the one who coined the term "basking in reflected glory," Jensen said. The study has become a classic in the field of consumer behavior.
"This theory of BIRGing was started here at Ohio State, but had not been tested again since the original study in 1973," he said.
"With the growth in licensed apparel over the past 40 years we weren't sure whether results on the field still influenced decision-making – it turns out that it does."