Image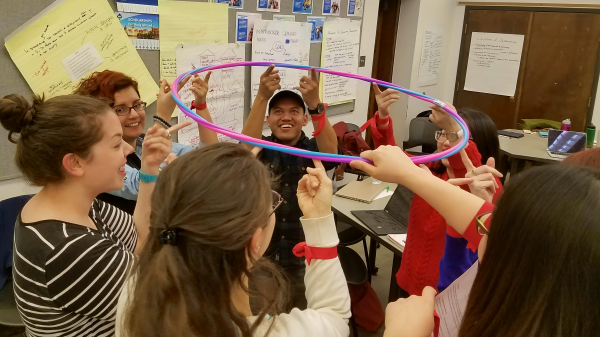 Teaching English to Speakers of Other Languages
Ohio's communities and schools are dynamic places where more than 90 languages are used every day. Developing classroom teachers and communities that foster academic learning, linguistic diversity, and English-language proficiency are some of the goals of Ohio State's TESOL Endorsement program.
Section Items
Through this program, in-service Ohio teachers develop their understanding of language learning in content-area classrooms, as well as their ability to serve as language educators and advocates for multilingual students and families. Upon successful completion of the program, in-service teachers can add Ohio's K-12 TESOL Endorsement to their teaching license.
Section Items
Teachers participate in collaborative, practice-based, and reflective professional development through six graduate-level courses.
Teachers earn 50 hours of ESL field placement during the program, with at least 30 hours completed in collaboration with a TESOL-licensed or -endorsed mentor teacher.
Teachers develop an understanding of Ohio's English-language assessment (OELPA), proficiency screener (OELPS), and the rights and responsibilities surrounding language education in Ohio.
Teachers create their own advocacy and collaboration projects to support language teaching and language learners (e.g., opportunities to aid in or develop initiatives with fellow teachers, students, or their families; develop working relationships with fellow educators or organizations engaged in the school community, etc.).
Teachers earn 18 credit hours of graduate coursework, which can be applied to a Master of Arts program in the Department of Teaching and Learning (or potentially to other master's programs as well).
Section Items
Minimum Credit Hours: 18
Field Experience: A minimum 50 clock hours for each additional licensure area beyond the candidate's initial license.
Prerequisites: Ohio teaching license or certificate
Section Items
Licensure Disclosure
Ohio State academic programs are designed to prepare students for licensure or certification in Ohio. If you plan to pursue licensure or certification in a state other than Ohio, please review state educational requirements for licensure and certification at go.osu.edu/onground.