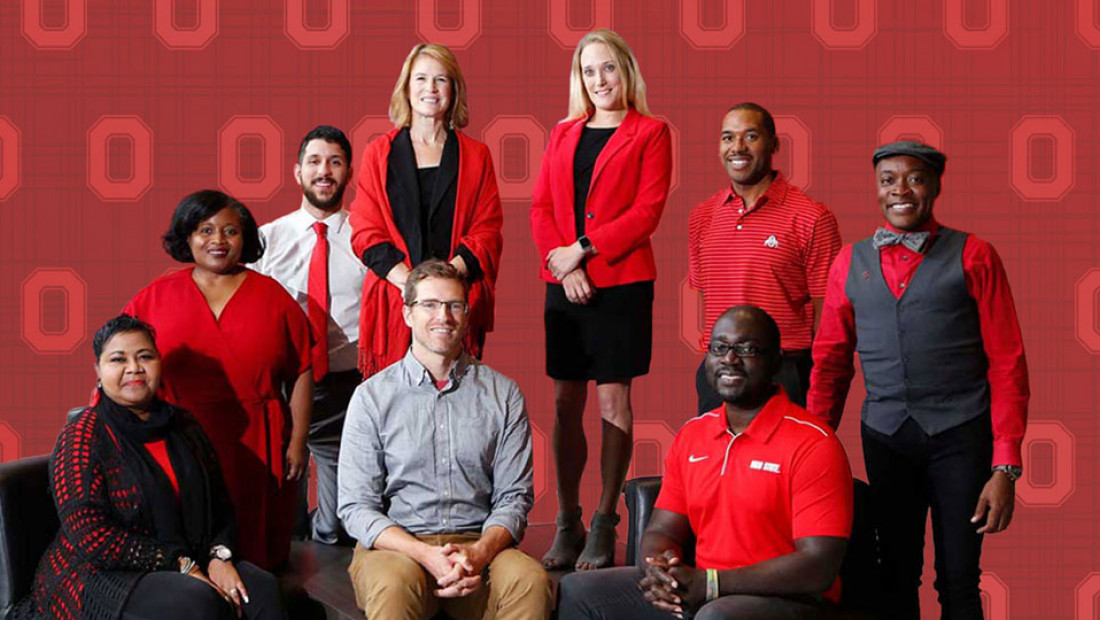 New faculty joining the Education and Human Ecology ranks bring a breadth of talent and national recognition for the 2019-20 academic year.
One is a Food for Health Discovery Theme initiative faculty member.
Two are among the best educators in the nation for influencing education policy and practice.
Three have won research grants of $1 million or more.
All are dedicated to the education and well-being of others, especially those from underrepresented populations.
Scroll through the carousel and select the images to learn more about each of our 15 new faculty.
---
Kwame Agyemang
Associate Professor, Sport Management
Interests: Understanding the connections between organizations and social change, particularly how organizations support and manage issues of race, inequality and injustice
Courses: KINSISM 4245 – Leadership and Programming in the Sport Industry
Agyemang joins the college from Louisiana State University where he was an associate professor of sport management. With a PhD in sport management from Texas A&M University, he has published and presented widely on topics such as how race manifests itself in organizations and institutions, including racial diversity in the sport industry and the influence of activism and social movements.
Agyemang has worked with professional sport organizations on topics concerning race. He has also worked in several roles within intercollegiate athletic departments, supporting student-athletes academically and in career development.
As co-principal investigator on research projects, he has addressed organizational innovation in the NCAA's Men's Basketball Tournament and online education in sport management. He is on the editorial board of four journals and is deputy editor of Sport, Business and Management: An International Journal.
During the spring 2019 quarter, he was a visiting professor at University of California,Davis' Graduate School of Management. Prior to his time at Louisiana State, he was an assistant professor at Eastern Kentucky University. His has an MEd degree in Higher Education Administration and a BA in political science, both from the University of Oklahoma.