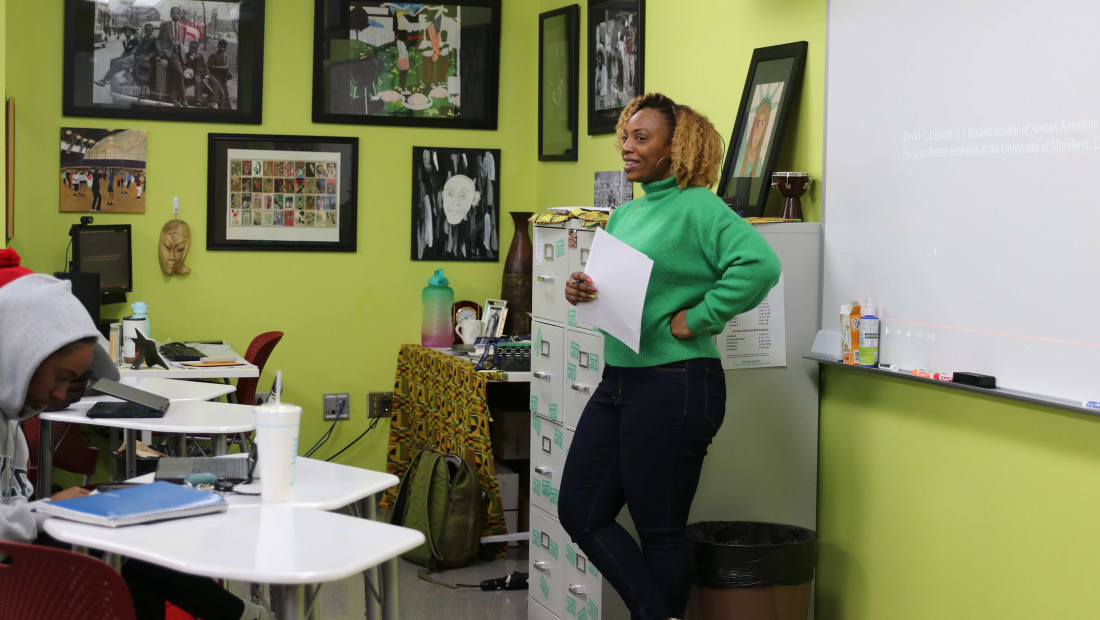 This article was originally published in July 2020 and updated in July 2023.
Searching for your first — or next — career can be difficult. How can you turn your passions, or the inspiration you give to others, into a career? Perhaps you've always been drawn to education, you're considering a career change or perhaps you are still discovering your interests. This guide is designed to aid you wherever you are in your search.
In this guide, you will learn the steps to becoming a teacher in Ohio and how The Ohio State University can assist you in exploring and reaching a career in education.
What you need to know about teaching in Ohio
Why become a teacher
Ohio State instructors teach students that an essential part of becoming a teacher is discovering your "why." What drives you? Why do you want to teach? What — specifically — do you want to accomplish? Knowing your "why" keeps you grounded as you navigate your teaching career and can be different for every teacher.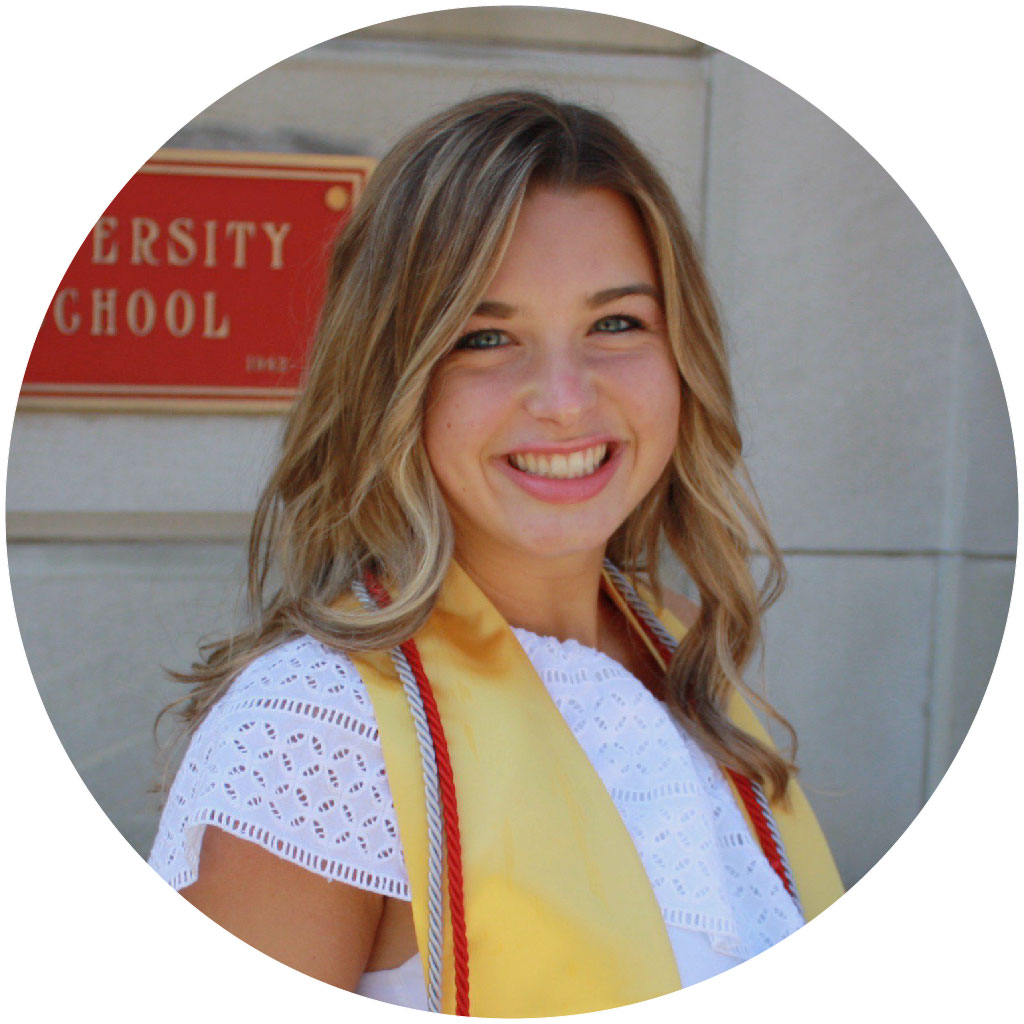 "Your 'why' evolves with time. At first, I feel like my 'why' was to be like teachers that I had in the past. But now I think my 'why' is to help as many people as I can (to) get better."
Emily Shaw ('21 BSEd)
Eighth grade science teacher, Port Clinton Middle School in Port Clinton, Ohio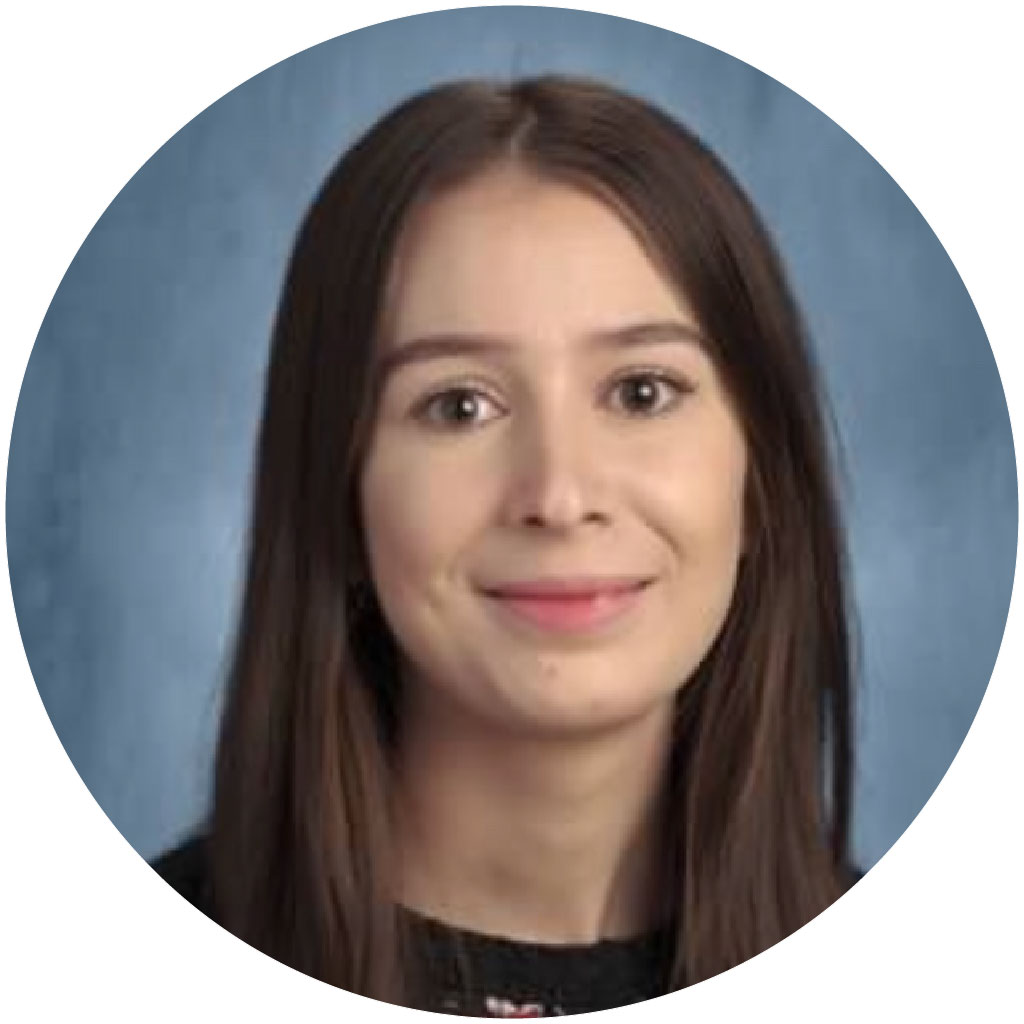 "I've wanted to be a teacher for as long as I can remember. Growing up with two younger siblings, I found happiness in working with them. As I went through high school, my passion for teaching was only intensified as I completed internships at local elementary and middle schools. I was able to make this dream a reality when I attended Ohio State and joined the Middle Childhood Education cohort. Although I knew going into college that my goal was to become an educator, my time at Ohio State helped me hone in on what subject(s) I wanted to teach and gave me experiences that solidified my desire to be in the classroom. Every new year in my own classroom provides me with reminders of why I chose this career!
Ashley Dickson ('19 BSEd)
Eighth Grade Math/Algebra Teacher and Math Department Chair, Frederick County Schools in Frederick, Maryland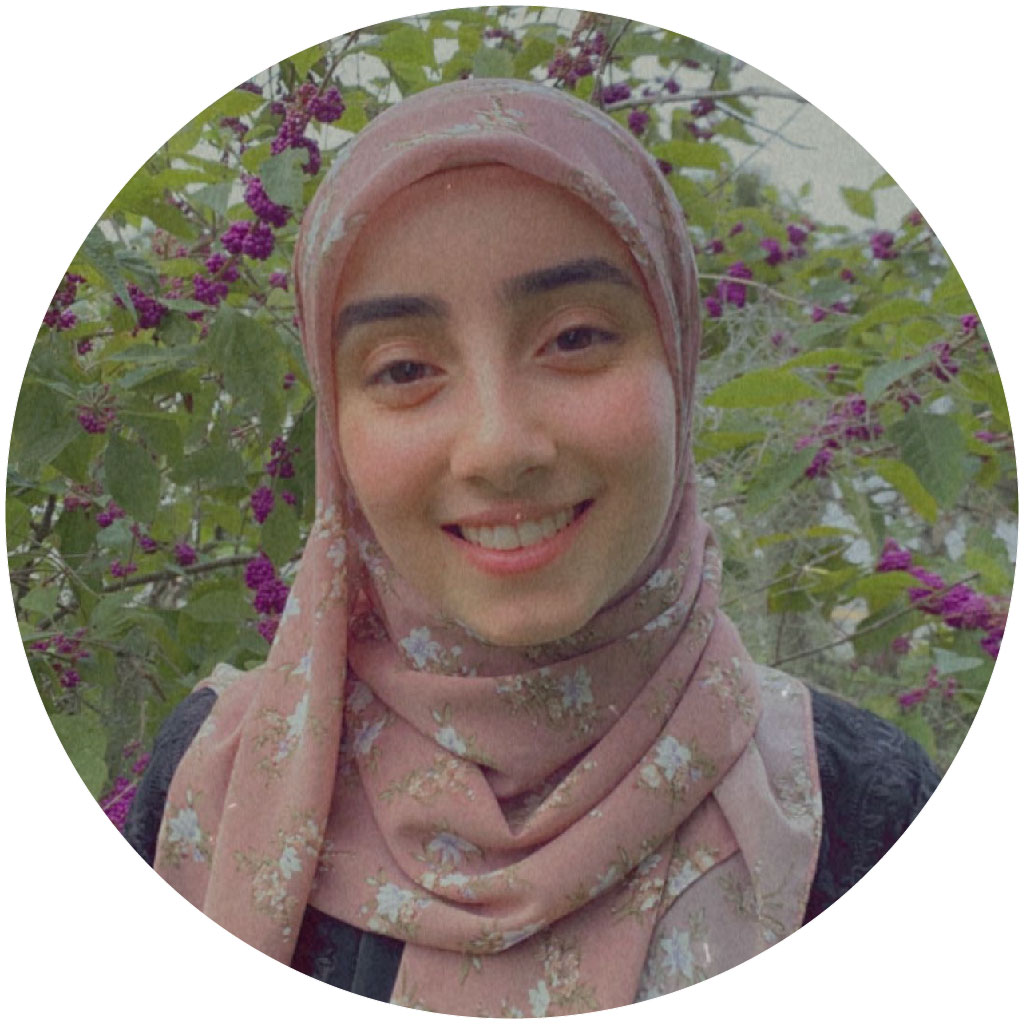 "Setting an example for young Muslim students was what drove my decision to become an educator. Witnessing my students grow and achieve academic success is the highlight of my first year in teaching. Having the opportunity to educate, inspire and mentor younger generations requires a lot of time, patience and energy. Because of this, I've also been able to see positive change within myself and growth as a teacher."
Danyah Abdelqader ('22 BSEd)
Eighth Grade ELA Teacher, Metro Middle School in Columbus, Ohio
There is no single correct answer to, "Why become a teacher?" You have the opportunity to discover and develop your "why" throughout your time in college and your career.
What becoming a teacher at Ohio State looks like
U.S. News & World report ranks elementary and secondary teacher preparation at Ohio State as the best in the state and in the top 10 in the nation. School districts and professional educators also highly praise the university for developing teachers who have a positive impact from the moment they step into a classroom.
Students are trained in the latest educational practice and research. Additionally, students majoring in education engage in diverse field experiences that allow them to apply theory to real life settings.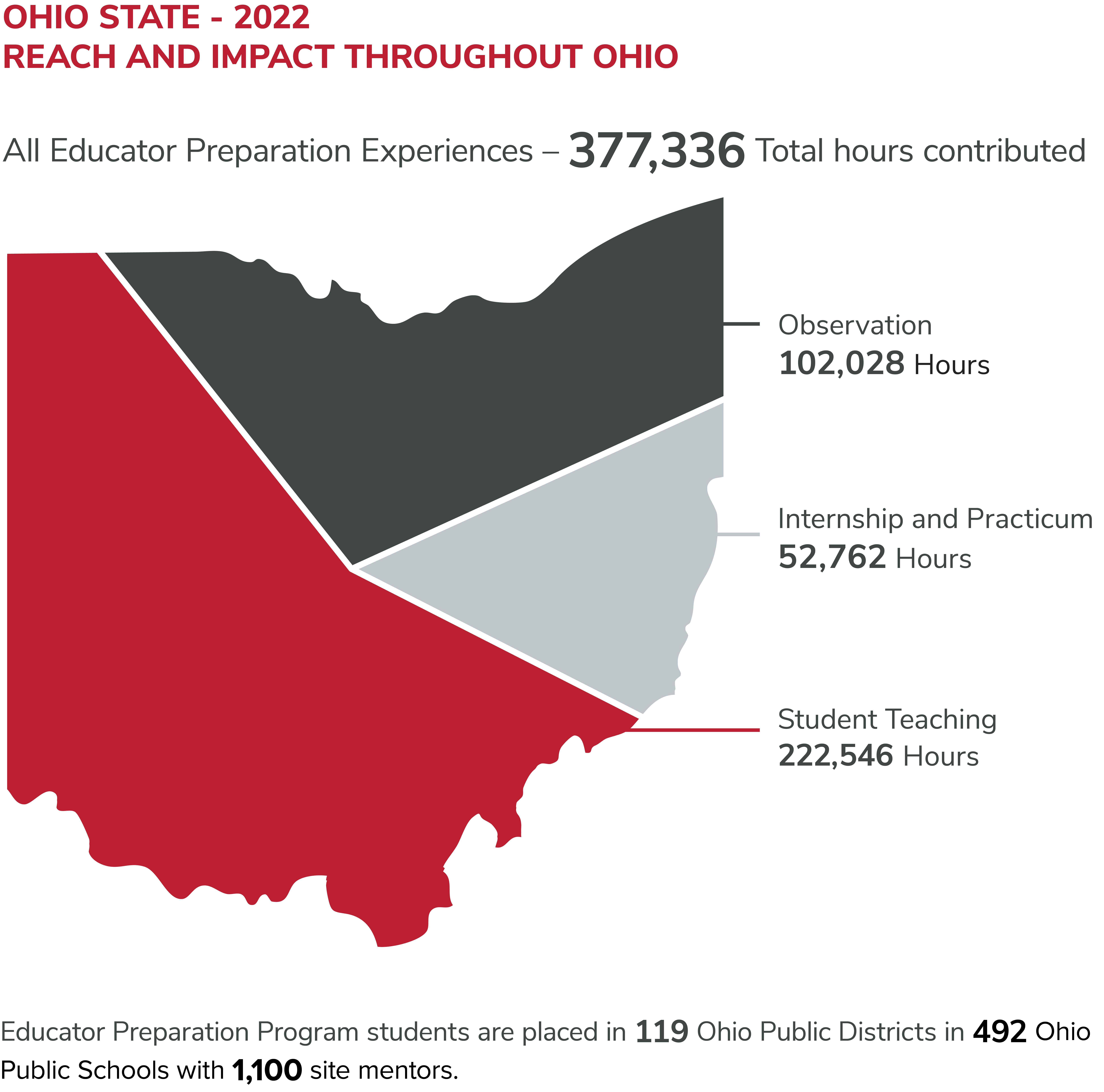 Throughout your teacher education and preparation at Ohio State, you will:
Take courses that will prepare you both conceptually and practically to think critically and reflectively about your teaching practice.
Be supported by experienced faculty instructors and staff, including a program representative who coordinates your academic program and student teaching experiences, graduate associates and an advising staff who oversee progress throughout your program of study.
Engage in supervised field placement experiences in diverse settings to put classroom learning into practice.
Develop a community of future and current educators.
No matter where you want to teach, Ohio State's teacher education programs will make you a competitive candidate for a variety of positions in urban, rural and suburban schools throughout Ohio and across the nation.
Ohio State licensure preparation options
Successful completion of an initial teaching program at Ohio State makes a student eligible to apply for the Ohio 2-year Resident Educator license. Teacher education programs are housed throughout the university to best support content area specializations. The programs offer extensive experiences to learn and teach in diverse elementary and secondary school settings. Some programs are also available on regional campuses.
More details can be found here.
The following teacher education programs are offered at Ohio State.
Primary Education (P-5)
Columbus Campus
Lima Campus
Mansfield Campus
Marion Campus
Newark Campus
Middle Childhood Education (4-9)
Columbus Campus
Lima Campus
Mansfield Campus
Marion Campus
Newark Campus
Adolescent to Young Adult (7-12)
English Education (Integrated Language Arts)
Mathematics Education (Integrated Mathematics)
Science Education
Social Studies Education (Integrated Social Studies)
Special Education (Intervention Specialist)
Intervention Specialist: Mild/Moderate: K-12
Intervention Specialist: Moderate/Intensive: K-12
Primary Intervention Specialist (P-5)
Sensory: Intervention Specialist: Hearing Impairments: PK-12
Sensory: Intervention Specialist: Visual Impairments: PK-12
Multi-Age Licensure
Art Education: PK-12
Health Education: PK-12
Music Education: PK-12
Physical and Health Education (Dual License)
Physical Education: PK-12
Teaching English to Speakers of Other Languages (TESOL): PK-12
World Language Education: PK-12
Career Technical Licensure
Agriscience Education: 4-12+
Family and Consumer Sciences: 4-12+
Integrated Business Education: 4-12+
What are the Ohio requirements for teachers?
In order to earn a 2-year Resident Educator license in Ohio, teacher candidates must successfully complete certification requirements, according to the Ohio Department of Education. These requirements are mandated by the Ohio Revised Code and Ohio Administrative Code. They are subject to change.
Through Ohio State's Center on Education and Training for Employment, aspiring teachers can follow steps to earn an Ohio Alternative Resident Educator License. The Ohio Department of Education's requirements for this license can be found on the organization's website.
In your pursuit of a teaching career, Ohio State has a comprehensive support system including advisors, program managers and faculty available to help make your dreams of becoming a licensed teacher come true.
Ready to learn more?
Contact our advisers and get your questions answered about Ohio State's teaching programs today.
I do not have a bachelor's degree. I want to get a degree in combination with a license.
I have a bachelor's degree and am seeking a license or a second license.
I am a teacher and want to take courses to add an endorsement to my license.
Adapted Physical Education (Not currently accepting new students)

Teacher preparation at Ohio State
At Ohio State, teacher education is a rigorous learning experience at the undergraduate and graduate levels. Professors and program managers will prepare you with the knowledge and skills necessary to teach all learners, and Ohio State's emphasis on fieldwork will give you the opportunity to apply your learning.
Ohio State partners annually with more than 400 public school districts, technical/vocational centers, educational service centers and public charters so its preservice teachers get multiple in-the-field experiences as well as a full semester of student teaching throughout their degree program, not just in their last semesters. Most students graduate with around 300 hours of field experiences under their belts — hundreds more hours than the state requirement of 100.
Most educational majors have a built-in field component — the First Education Experience Program— that involves students in field experiences as early as their first year in the college. The service-learning course places students in local PreK-12 schools, where they learn firsthand about the education field. The course integrates seminars where students can reflect on and share their experiences.
In addition to staff support and field experiences, Ohio State recognizes the invaluable learning that peers can provide. In many programs, students take all their courses with a close-knit cohort of peers and instructors, who become a source of support throughout their careers.
I still get ideas from (my class cohort), no matter what subject they teach. We're all over nine states right now. We're all teaching different subjects or different grades. But because we were taking the exact same classes and we had the same professors and we got to watch each other teach so often, and we got to have these deep and meaningful discussions about our own biases and our own beliefs and passions — that really tied us together.
Mary Hippler ('20 BSEd)
Fifth grade language arts and social studies teacher, South-Western City Schools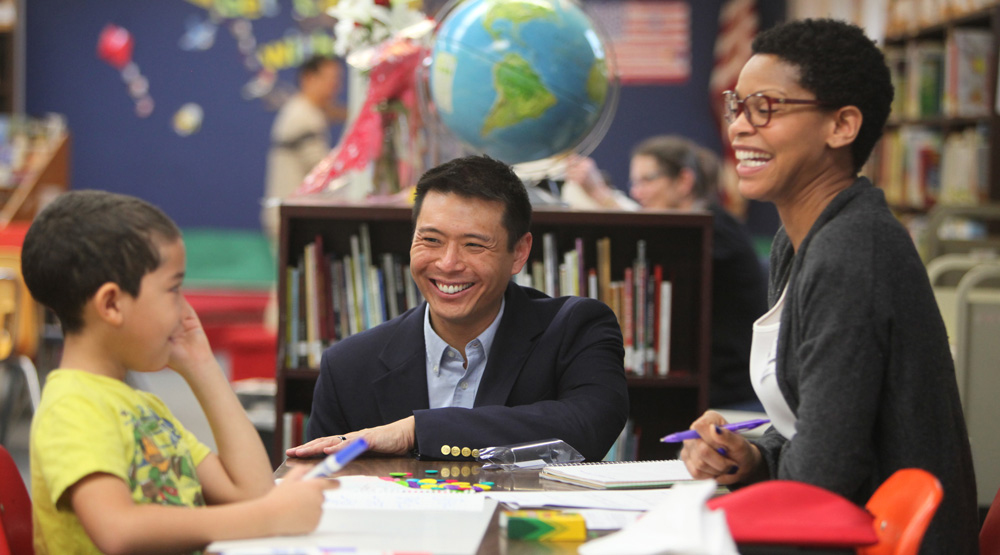 How much do Ohio teachers get paid?
Elementary and secondary teachers in Ohio generally are paid annual salaries. Ohio teacher pay is among the highest paid in the Midwest, and nationally, earning an average of $62,410 annually, according to the U.S. Bureau of Labor Statistics.
For more information about the job outlook for teachers in Ohio and nationally at the elementary, middle and high school levels, the U.S. Bureau of Labor Statistics has extensive information about the career.
You also can compare employment and salary information for education professions at national and regional levels.
Support and advancement for teachers
Ohio State supports teachers throughout their careers, beginning before students arrive on campus.
Scholarships and Financial Aid
In addition to merit-based and need-based aid, students are encouraged to apply for the college's annual scholarships. Learn more about these opportunities, the process and deadlines here.
Research
As part of an R1 research institution, the college strives to improve education through research. The college's research centers include the Center on Education and Training for Employment, The Crane Center for Early Childhood Research and Policy, the Schoenbaum Family Center and the Walter E. Dennis Learning Center.
Career Services for Current Students
The college's Office of Career Development offers opportunities and guidance for internships, career exploration, building resumes and more.
A teaching license is just the beginning. Continuing education is a regular part of a teacher's development. To maintain a teaching license, teachers must earn continuing education units, or CEUs. After the initial 2-year license, teachers renew to a professional teaching license which is valid for five years.
Other teacher professional development options:
Endorsements, supplemental credentials that can be added onto an existing teaching license, give educators more flexibility in teaching different subjects and grades. Ohio State offers endorsements in the following areas:
Endorsements
Adapted Physical Education (Not currently accepting new students)
In addition to teaching licenses, Ohio State offers programs to prepare educators for specialized and administrative roles.
Pupil Services and Administrator Preparation Programs
Principal: PK-6, 4-9, 5-12
Superintendent
I attended OSU for my master's and doctoral degrees because I wanted a strong grasp of the impact of public policy on our state's educational system. I wanted to become a school leader who effectively advocates for the best interest of students.  Through my time at OSU, I was able to gain access to the state legislature to experience firsthand how state policymakers approach public education.
Jack Fette ('07 MA, '18 PhD)
Chief Academic Officer at Olentangy Schools in Columbus, Ohio
Whatever your professional aspirations may be, Ohio State is the educational source that will help get you there.
Teacher shortages in certain subject areas
The state employs nearly 100,000 teachers, as of 2022. But teacher shortages still exist.
"This is the first year in my 31-year career that I've heard schools say we're having trouble filling elementary positions," Chief of Staff Nicole Luthy said. "We know that there are some areas where the challenges are more acute, such as special education and middle- and high-school science and math. Schools serving low-income rural and urban communities are bearing the brunt of those shortages."
Each year, the U.S. Department of Education reports on subject areas that need more teachers in order to meet the education needs of pre-K to high school students.
The latest 2020-21 teacher shortage area data report shows Ohio has a need for more teachers and school support.
Ohio State is actively working to research and combat teacher shortages, particularly in high-needs areas. Learn more here.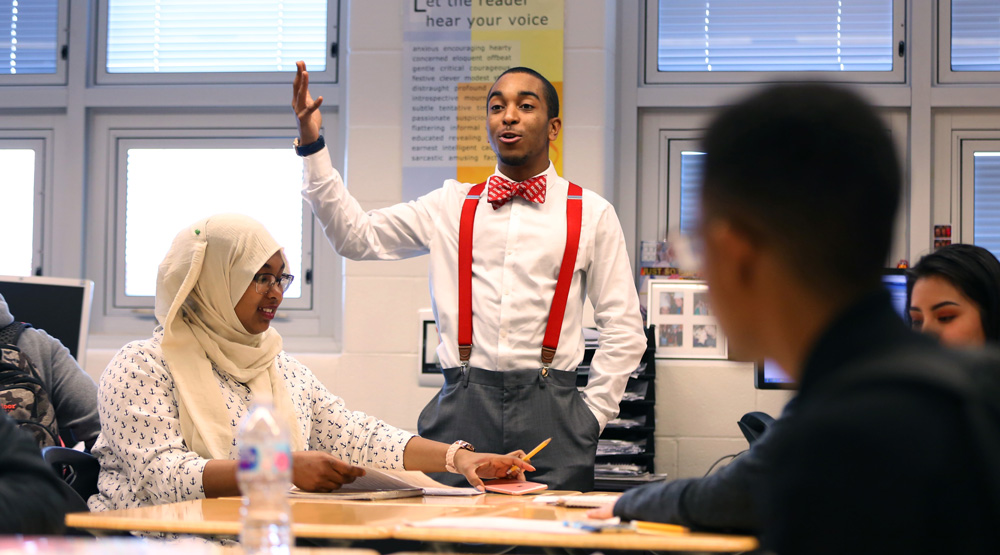 Alternative jobs with a teaching degree
If it turns out that teaching in schools isn't the right career trajectory, an education degree still has plenty of mobility leading to a fulfilling career. Some jobs with your teaching degree may require additional education or experience but include:
Academic Advisor
Admissions Counselor
Adult/Vocational Teacher
After School Program Director
Camp Director, Program Development
Career Counselor
Corporate Trainer
Curriculum Design
Department of Education Professional
Education Assessment
Education Consultant
Education Publishing/Sales
Human Resources Specialist
Instructional Designer
Juvenile Corrections Worker
Literacy Program Manager
Lobbyist
Museum Educator
Private Tutor
Residence Life Director
Science Center Specialist
Senior Services Coordinator
Student Life Coordinator
Writer
Youth Leadership
Ohio State - 2022 Reach and Impact Throughout Ohio
Text-only Description
All Educator Preparation Experiences - 377,336 Total hours contributed
Observation - 102,028 Hours
Internship and Practicum - 52,762 Hours
Student Teaching - 222,546 Hours
Educator Preparation Program students are placed in 119 Ohio Public School Districts in 492 Ohio Public Schools with 1,100 site mentors