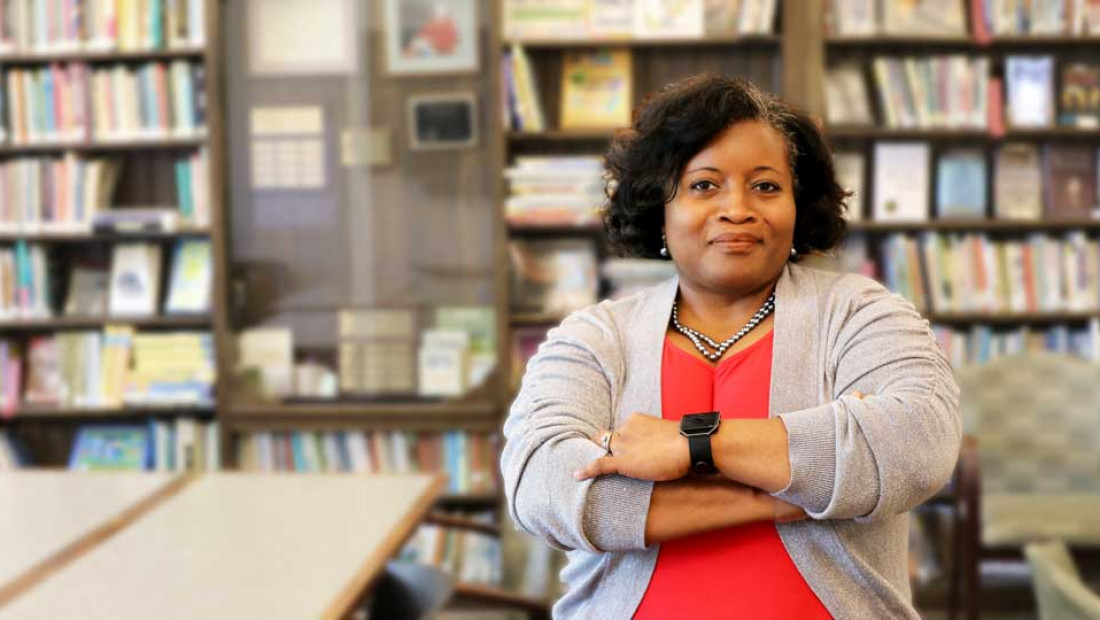 She made history in 2017 when she was elected as the first black woman to lead the then 43-year-old Association for the Study of Higher Education.
She has said that educational researchers should rethink what constitutes scholarship and impact, to think more expansively, to do it better.
"I try to be a publicly engaged scholar," Patton Davis said. "There's the work that goes in (academic) journals. But there are also op-eds that translate research to a broader audience. I try to maintain a social media presence to stay abreast of pressing educational issues and to connect with people within and beyond academia."
As the latest evidence of Patton Davis' influence in the field of higher education, she will receive three new awards in March.
NASPA, the organization of student affairs administrators in higher education, will present her with the George D. Kuh Outstanding Contribution to Literature and/or Research Award. It honors her lifetime commitment to research and the transformative effect her scholarship has had on the practice of higher education and student affairs.
ACPA – College Student Educators International will present her with its Contribution to Knowledge Award and Senior Scholar Award. The Contribution to Knowledge honor recognizes her body of work that has significantly advanced the field, her sustained reputation as a thought leader and scholar and the use of her work by other scholars and scholar-practitioners.
Senior Scholars are recognized for sustained contributions to student affairs through research and practice. They are tasked with articulating and implementing an agenda of scholarship designed to influence practice in the field of student affairs and mentoring promising, early career scholars.
In 2019, Diverse Issues named her among the Top 35 Women in Higher Education, the year she joined Education and Human Ecology as chair of the Department of Educational Studies and professor in the Higher Education and Student Affairs program.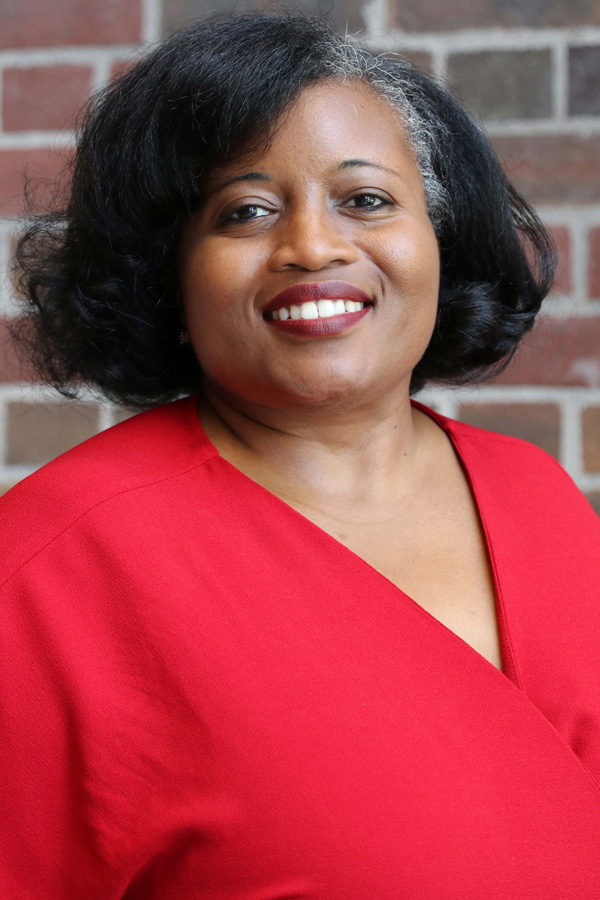 "Dr. Patton Davis is a game-changer, disrupting hegemonic patterns of thought through her scholarship and organizational behaviors through her practice," said Matthew Mayhew, professor of Higher Education and Student Affairs and the William Ray and Marie Adamson Flesher Professor in Educational Administration.
"She is a major player in the field of higher education and brings her distinctive mark of excellence to our program."
Patton Davis brings benefits to the college because higher education institutions across the country are implementing her research-based recommendations to guide change.
"Lori Patton Davis demonstrates all the leadership qualities necessary to lead our Department of Educational Studies to even higher levels of achievement," said Don Pope-Davis, dean of the college.
"She is tenacious, she is courageous in her scholarship and she is a motivator. She is exactly what the college needs at this phase in our journey."
A scholar focused on real-world issues
Patton Davis is best known for cross-cutting scholarship on critical race theory in higher education, campus diversity initiatives on college campuses, black women and girls in educational and social contexts, and college student development and student affairs graduate preparation.
Her book, Student Development in College (co-authored with Stephen John Quaye, who also joined the college) is a bestseller in its category and is changing how student development theory is taught in higher education and student affairs programs.
But beyond vitae basics, Patton Davis is a game-changer because she focuses her research on issues affecting the life success of black women and girls. She began this work, inspired by her mentor, Mary Howard Hamilton, professor and chair of the Department of Educational Leadership at Indiana State University.
"Mary was among the first in the higher education and student affairs field to produce scholarship specifically on black women," Patton Davis said. "Our experience was just assumed, or subsumed. So when she edited that first book in 2003, it gave me and so many other women in the field, license to pursue research that reflected our experiences."
She noted that funders call for research on black men, which she agrees is critical and necessary. Yet the assumption seems to be that black women and girls are doing okay.
Patton Davis spoke of research showing that black women have the most college debt compared to other students. And they acquire that debt mostly at for-profit colleges and universities.
"It doesn't matter if you're the best educated, if you're on a trajectory to acquire the most debt, then make the least in income, you're held back by the system," she said.
"Yes, some black women and girls are okay, but we're missing valuable opportunities to ask questions that really matter if we rely on this 'They're ok' narrative," she said. Black women and girls are nothing but mere props if researchers only rely on narrow comparisons between them and black men and boys."
One of her studies, published in 2016, was inspired by the work of the "Black and Missing" Foundation. Patton Davis compared the response to when black undergraduate women went missing from college campuses to when white undergraduate women went missing.
She and co-author LaWanda Ward, a former advisee and now assistant professor of education at Pennsylvania State University, discovered a racial gap. Black women did not receive comparable attention from their institutions, the media or law enforcement compared to the white women.
"We talked about the dynamic of black women being disposable." Patton Davis said. "If you look at women like Natalie Holloway, there's a great outpouring for them, and deservingly so," but for black women, "you wouldn't know (their stories) unless you look for them. They are physically missing, as well as, missing from the discussions where they should matter."
Patton Davis' goal in addressing such topics is not only to cast a light on black women and girls, she also wants to challenge people to think about how their research and scholarship can help inform broader issues in society.
She especially wants to help higher education institutions think about how they can be equitable and better serve students.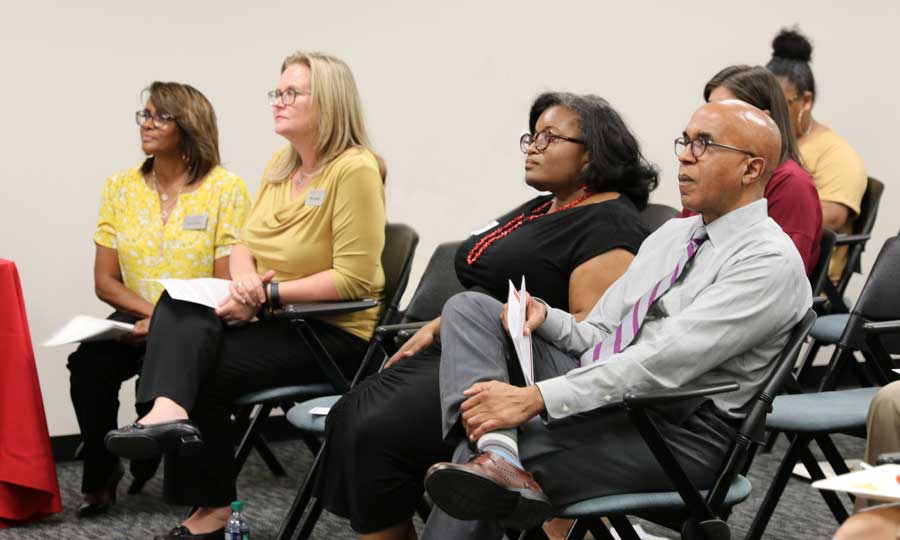 The White Racial Literacy Project
As president of the Association for the Study of Higher Education from 2017 to 2018, Patton Davis encouraged new and innovative work. For one, she led a Lumina Foundation funded initiative to invite local high school students to the association's annual conference.
At the event, they shared with the students the rich history of Historically Black Colleges and Universities and encouraged them to consider attending them, while emphasizing the importance of college completion.
The Lumina Foundation also funded her to conduct the White Racial Literacy Project at Indiana University – Purdue University at Indianapolis. She and colleagues organized workshops, invited speakers and offered a variety of activities for white people to engage with one another about their role in addressing race issues.
"Because when we talk about race, people's minds automatically default to people of color," Patton Davis said. "But all people need to be involved in this conversation."
The project was part of the university's Welcoming Campus Initiative and endorsed at the administration's highest levels. Kathy Johnson, executive vice chancellor and chief academic officer, trained as a discussion facilitator and is committed to shifting the approach to racial equity.
"What I find most exciting about this work is that it shifts the focus to people like me — white administrators, faculty and staff — who possess most of the power to create and sustain real, systemic change," Johnson told IUPUI's campus newspaper.
Bringing change, shifting culture
Patton Davis debated the pros and cons of becoming an Ohio State administrator when she was invited to consider the department chair opening in the college.
"I called Mary, and she said that many decisions that can influence change are situated with the department chair. Given my research, which informs policy and practice, initiates change and focuses on equity, she told me, 'If anybody's going to shift the culture and bring about change in education, it's going to be you. You need to be in that role.'"
As a department chair, Patton Davis is excited to have the opportunity to work collaboratively with the faculty and staff to do some innovative work. "I have a whole network of people both at Ohio State and across the nation to inform sound decision-making and a clear direction to move the Department of Educational Studies forward. I'm thrilled to lead this next phase," she said.