Counselor Education
Section Items
Counselor Education at Ohio State is one of the top counseling degree programs in the nation. Our nationally accredited program is consistently named one of the top 10 best by U.S. News and World Report year after year. When accepted into the counselor education program, you'll be among the best and brightest students training to become professional school counselors and professional mental health counselors. Programs at the Master's level include professional school counseling and clinical mental health counseling; and at the PhD level, students are trained in counselor education and supervision. 
Program Statistics
Our programs have 100% in completion, exam passing and job placement ratings.
Section Items
Image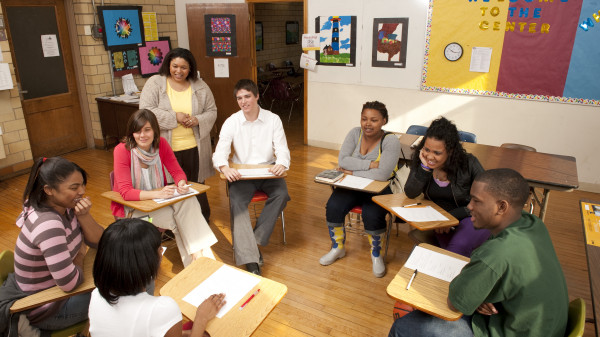 Doctor of Philosophy
Read more about

Doctor of Philosophy
Image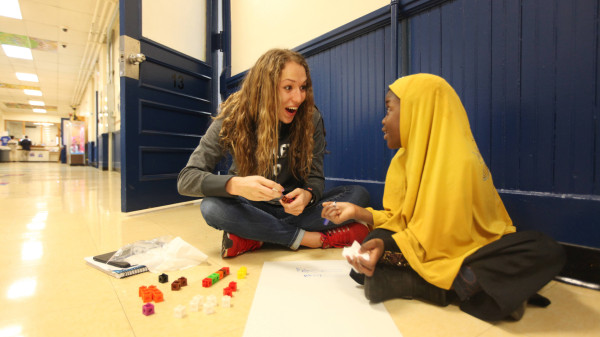 Master of Arts
Read more about

Master of Arts
Section Items
Affiliated Faculty 
Ana Berrios, PhD, LPC, Adjunct Instructor 
Felice Kassoy, PhD, Adjunct Instructor 
Julie Nelson Slagle, PhD, Adjunct Instructor 
Section Items
CACREP Accreditation 
The Council for Accreditation of Counseling and Related Educational Programs has granted eight-year accreditation for each Ohio State Counselor Education program from 2016-2024. Learn about our mission, beliefs, program expectations, and social justice values.  
Mission statement
The mission of the Counselor Education Program at The Ohio State University is to prepare highly qualified, ethical and culturally competent, professional counselors and counselor educators who exemplify compassion, social justice, and empathy for the human condition. We draw from a pool of international applicants and prepare graduates for careers in schools, agencies, universities and community and clinical placements using evidence-based best practices, quality pedagogy, and intensive cohort-based classroom and supervised field-based experiences.
Foundational beliefs
We believe that regardless of setting or specialty, we are all counselors, with a shared set of core values and identity that unite us in a professional community.
We believe that counseling needs to be informed by compassion and humanistic understanding of the human condition.
We believe that all clients, colleagues, and students need to be appreciated for their inherent dignity and worth and their unique diversity constellation.
We believe that all individuals should be empowered to speak up for what they need and that counselors and counseling students should be social justice leaders who advocate on behalf of underserved populations as well as on behalf of the counseling profession.
We believe that our program is more than courses – it is an intentionally designed community of students, faculty, alumni, and supervisors who care about each others' wellbeing.
Program expectations
Every student, faculty member and field supervisor is expected to exhibit these values at all times for the purpose of promoting success in the lives of our clients:
The development of a professional identity as a counselor that is built on the highest academic and professional standards
An ongoing advocacy and social justice approach infused with ethical and social responsibility
The use of a practitioner-scientist model that uses evidence-based best practices in counseling
A commitment to a wellness and strength-based approach with an emphasis on lifelong personal and professional growth
An understanding of the importance of working toward systemic change through leadership, collaboration and service within the community
A respect for diversity and the importance of culture, family, and values in the counseling process
An intellectual curiosity that drives the development and dissemination of new knowledge and best practices in professional counseling and counselor education
A commitment to helping each member of the Ohio State Counselor Education family flourish in the field of counseling through a discovery of each individual's passion that lies at the intersection of research, teaching, service and practice for the betterment of the people we serve, the counseling profession and our own lifelong journeys as professional counselors.
Social justice statement
The Ohio State Counselor Education Program is committed to maintaining a community that recognizes and values the inherent worth and dignity of every person; fosters sensitivity, understanding, and mutual respect among its members; and encourages individuals to strive to reach their own potential. In pursuit of its goal of academic excellence, the Program seeks to develop and nurture diversity, believing that it strengthens the organization, stimulates creativity, promotes the exchange of ideas, and enriches campus life. The Ohio State University prohibits discrimination against any member of the campus community on the basis of race, religion, color, sex, age, national origin or ancestry, marital status, parental status, gender identity, sexual orientation, ability status, health status, or veteran status.
As counselors, we live these beliefs. This is more than policy, this is our lived experience with clients and with each other. Living lives as social justice advocates means integrating the values of dignity and worth of all human beings in all of our personal and professional interactions. We believe that we are at our best when we work together to promote equity and access for everyone, to understand and fight oppression in all its forms, and to encourage each member of our community to establish a personal set of principles and ideals that will direct that individual toward a lifelong commitment to social justice and advocacy. We recognize that this is developmental in nature and that we are all striving as individuals and as a community.
Program Resources
Section Items
Site Supervisor Information
The Ohio State University Counselor Education program deeply appreciates the willingness of practicing professional counselors to provide supervision and assistance in the training of our students. All site supervisors are professionals who have client and student welfare as their top priority and who are committed to the professional development of the counseling students they supervise. In both tracks, there are specific qualifications to serve as a site supervisor. Please contact the placement coordinator for each track.
For questions about on-site supervision of our students, please contact the faculty member in charge of the field experiences for the program:
School Counseling: Brett Zyromski
Clinical Mental Health Counseling: Tanya Middleton