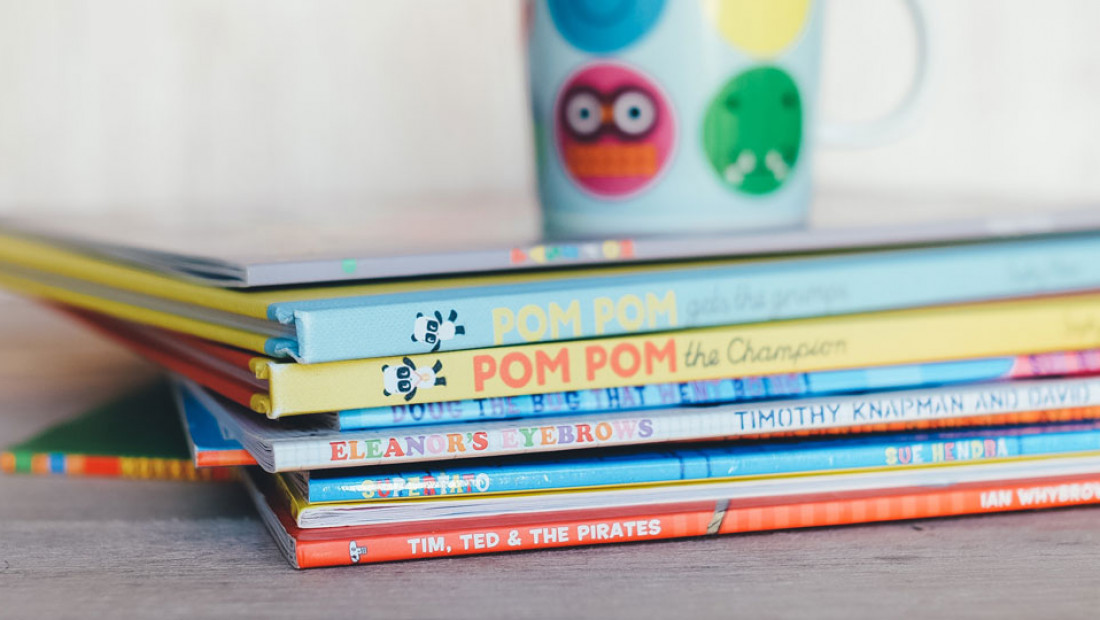 Perhaps it was because of the daily news. Perhaps it's just a coincidence. But, for the first time since reviewing children's books for K-2 students, I saw a theme about walls emerge.
Not just physical walls, but walls created by being different, by having a different language, color or gender.
The books in this collection help readers to think deeply about walls — real or imagined, needed or not — as well as the benefits for all of tearing down those walls.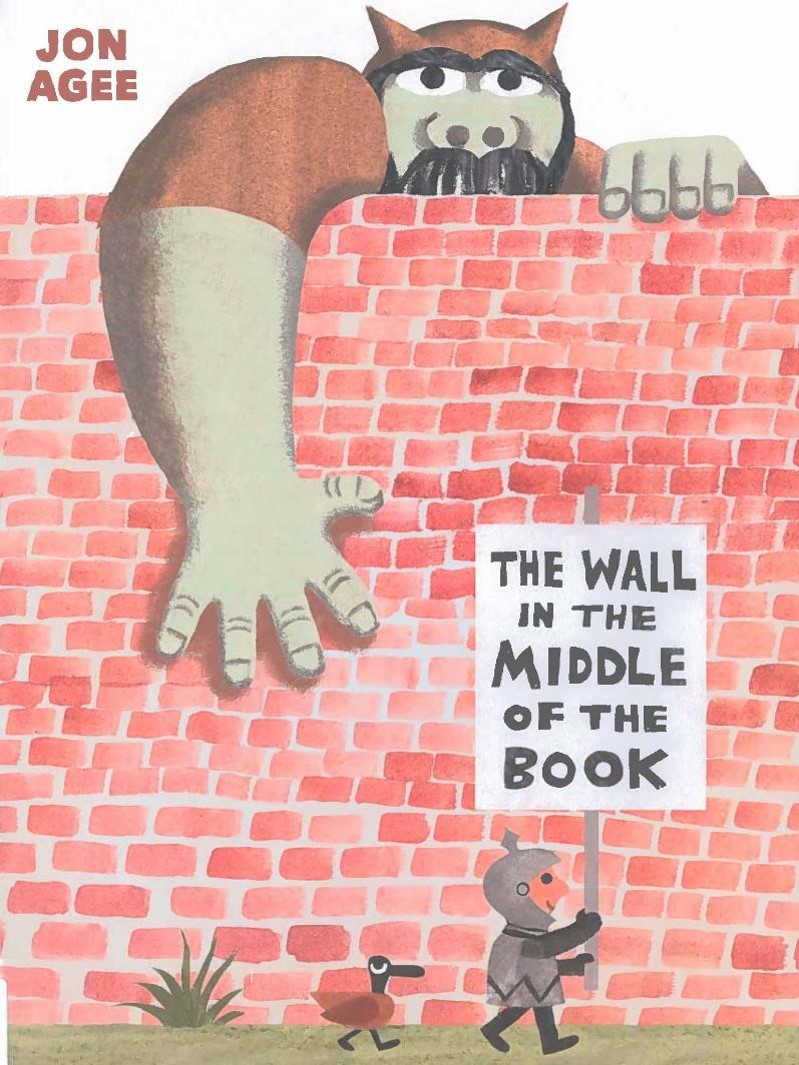 The Wall in the Middle of the Book
By Jon Agee
New York: Penguin Random House
A physical wall separates the little knight from the giant ogre on the other side.
Rising water moves the little knight into the ogre's grasp, only to discover that, in fact, the giant has saved his life.
Truly an important lesson for the little knight.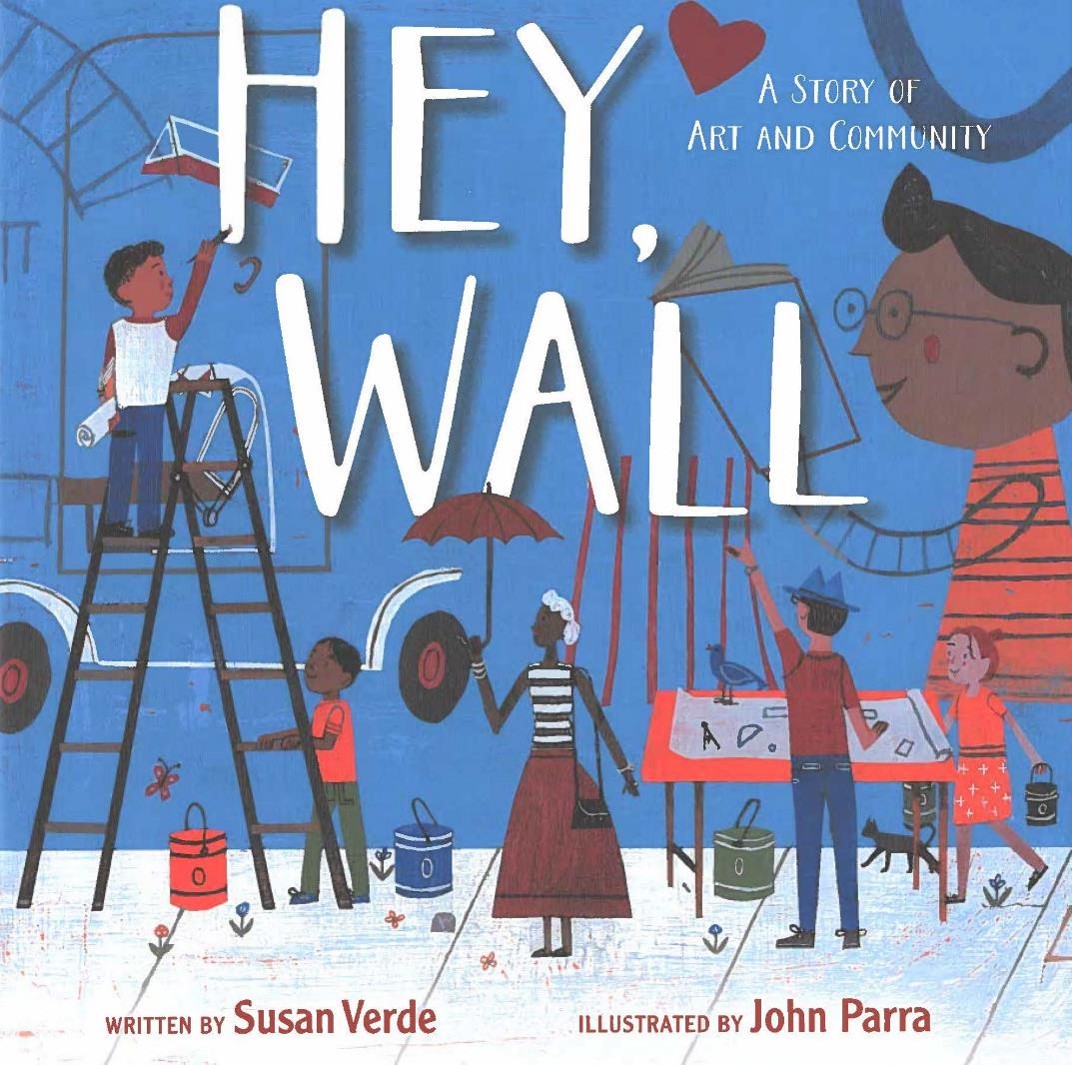 Hey, Wall: A Story of Art and Community
By Susan Verde; Illustrator: John Parra
NY: Simon & Schuster
A young boy sees a blank wall as an opportunity to work with his neighbors to paint the story of his community.
"I am a writer, a creator, a game changer, a wall changer."
As they all work together, the wall changes from an eyesore to a celebration of the neighborhood and the center of local events.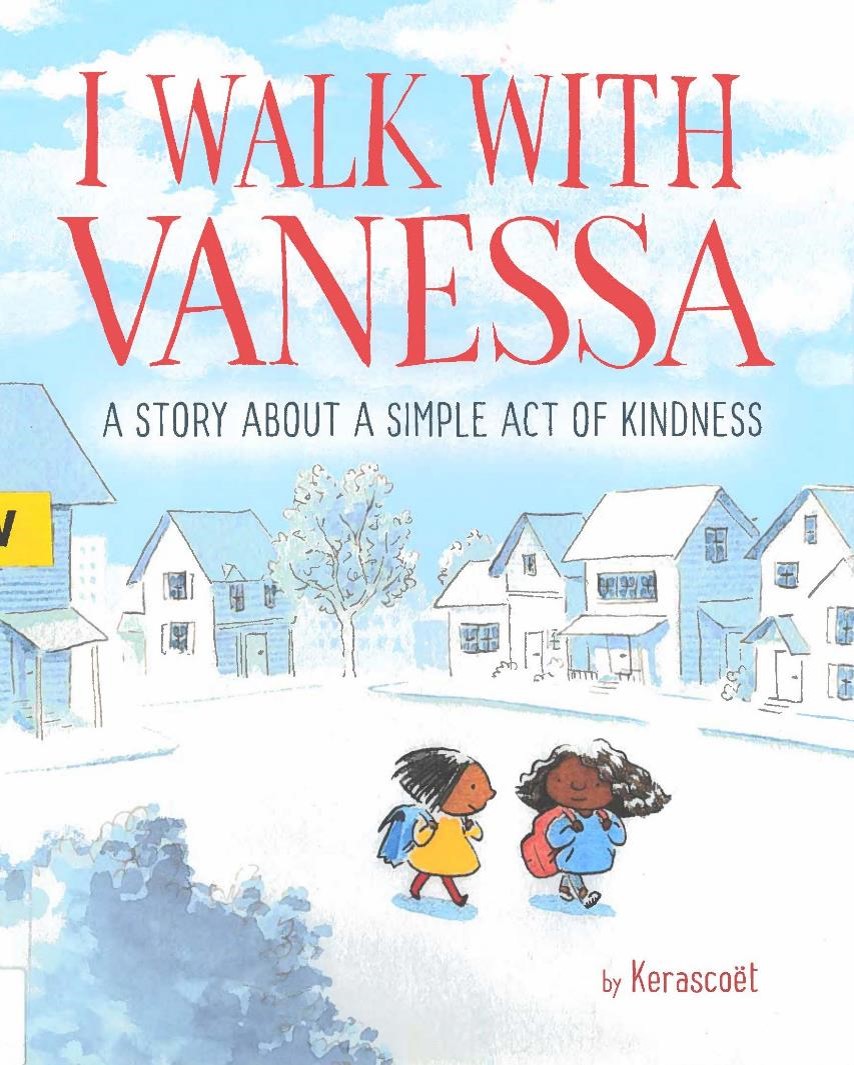 I Walk with Vanessa: A Story about a Simple Act of Kindness
By Kerascoët
New York: Penguin Random House
In this nearly wordless book, a little girl notices that Vanessa walks alone and experiences the taunts of bullies.
Her decision to walk to school with Vanessa encourages other children to get to know Vanessa.
Soon, Vanessa is the center of playground activities.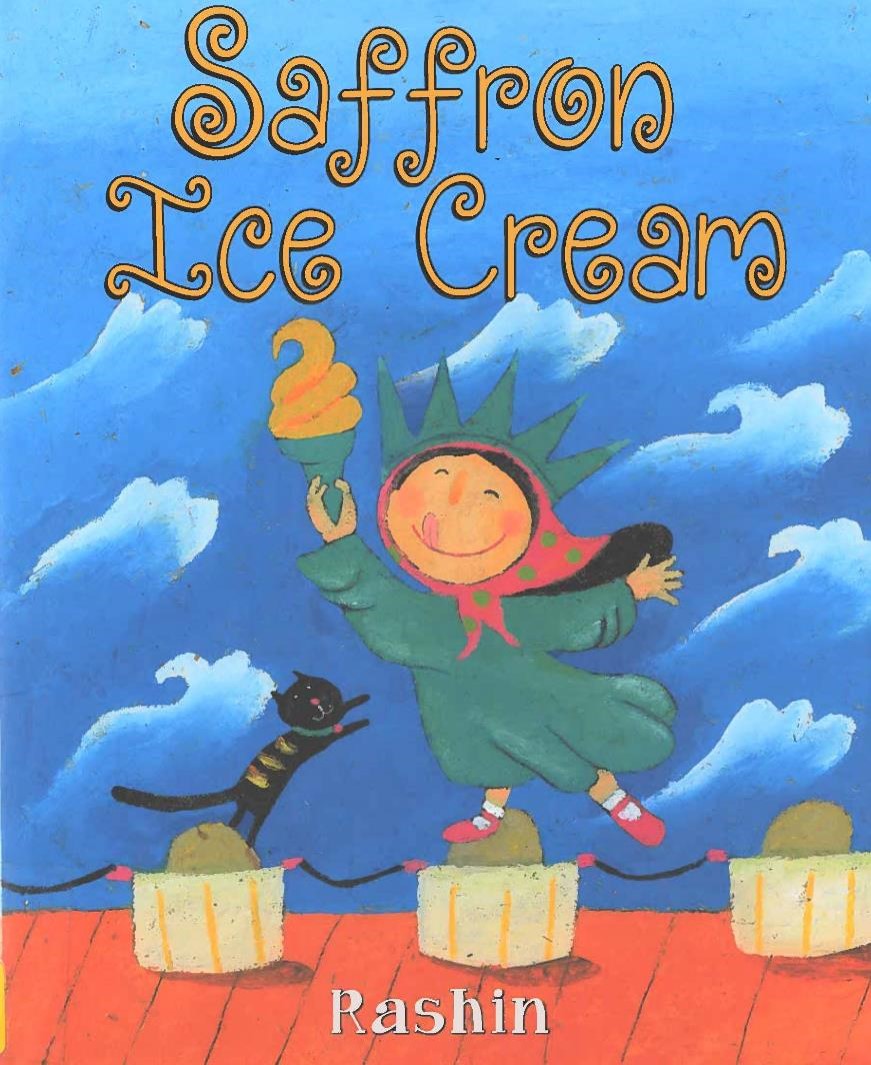 Saffron Ice Cream
By Rashin
New York: Scholastic
A young girl tells the story of her family's recent move from Iran to Brooklyn, New York.
As they travel to the beach in the summer, she wonders if the beach will be like the one in Iran.
Will it have separate areas for men and women as well as shops to buy luscious saffron ice cream?
No saffron ice cream in Brooklyn, but she finds that chocolate crunch "is pretty good too."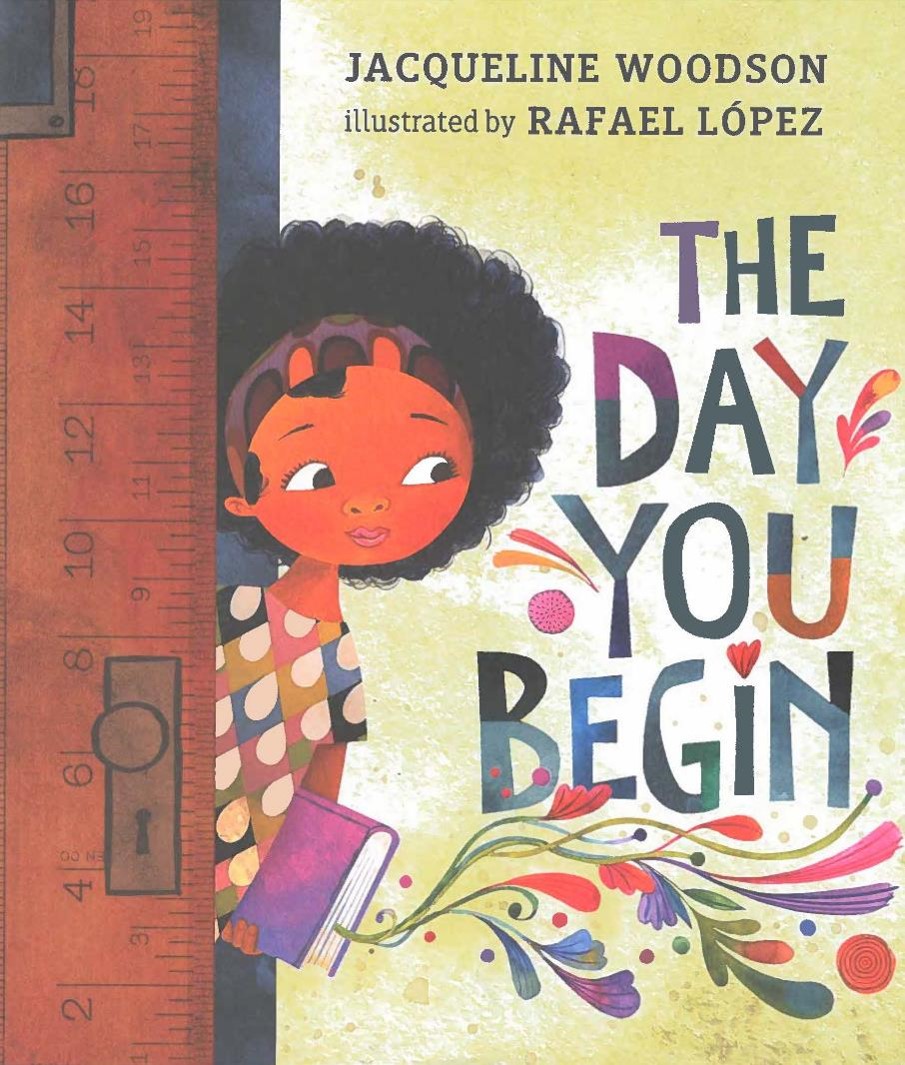 The Day You Begin
By Jacqueline Woodson; Illustrator: Rafael López
New York: Penguin
"There will be times when you walk into a room and no one will be quite like you," explains the loving mother.
The wall of being different, however, can be overcome by sharing your own stories, which will make connections to those around you.
And then, "The world opens itself up a little wider to make some space for you."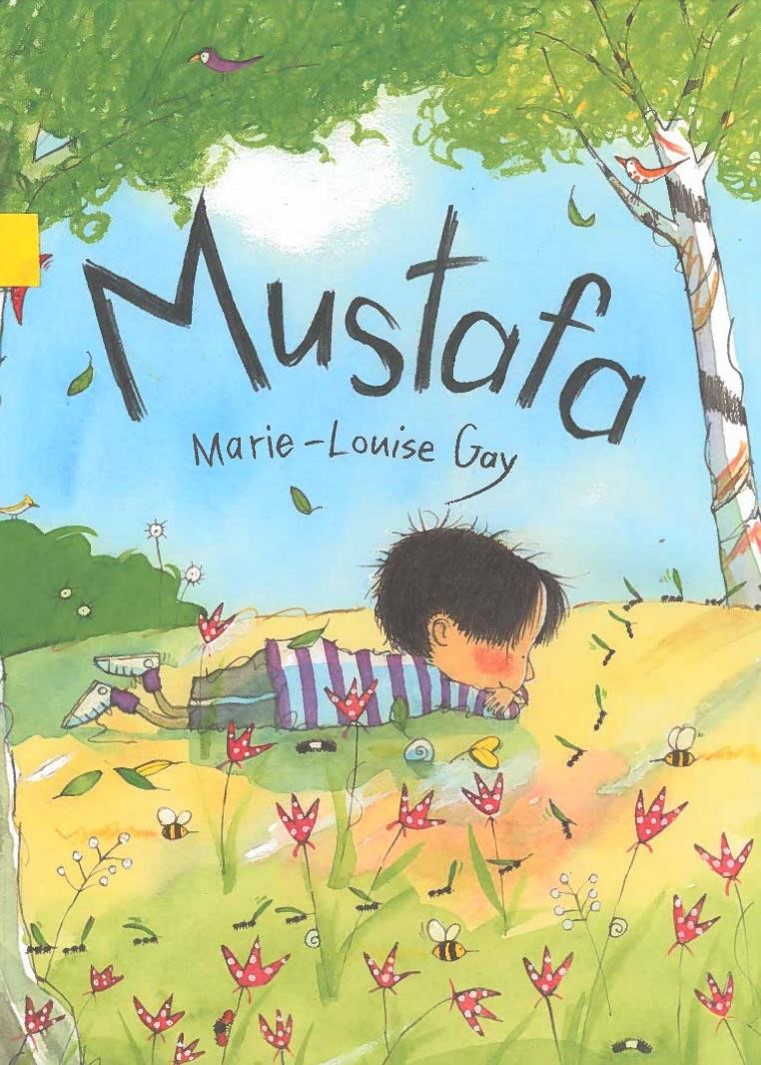 Mustafa
By Marie-Louise Gay
Toronto, Canada: Groundwood Books
Mustafa and his family travel a long, long way to a place where he does not know how to speak the language.
He feels invisible. He finds a stick and draws his old house, fires and broken trees.
A little girl notices him and motions for him to come play with her.
Now, Mustafa is no longer invisible.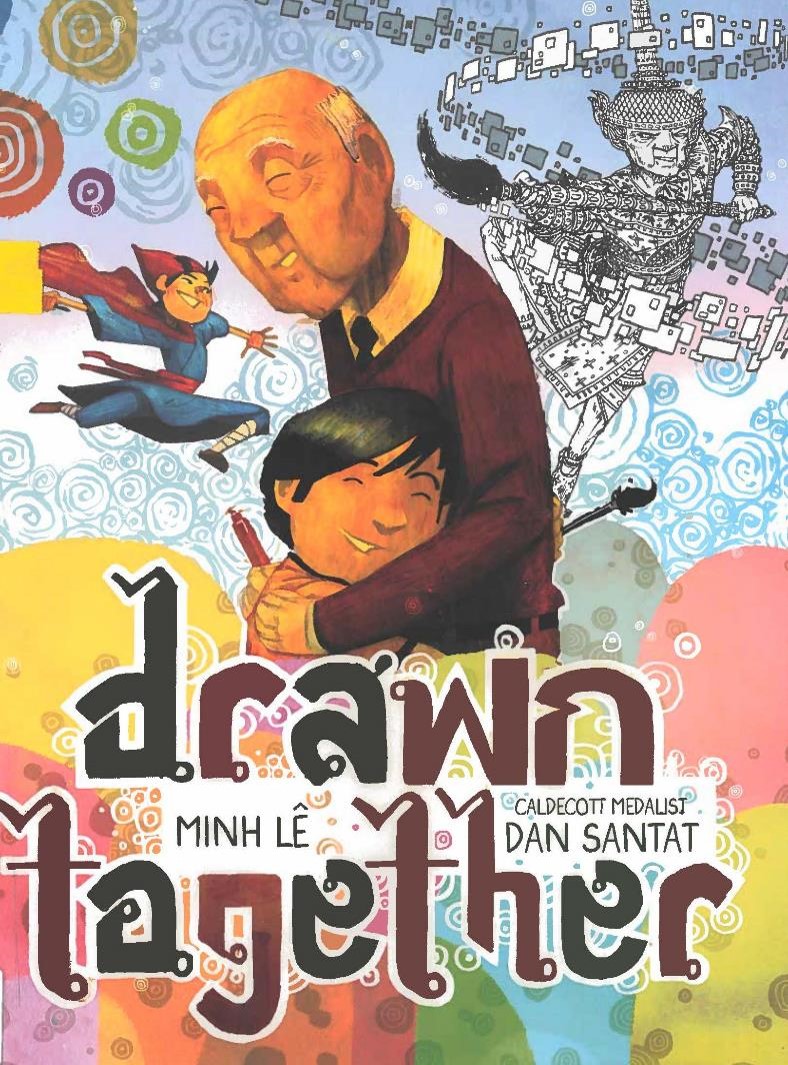 Drawn Together
By Minh Lê; Illustrator: Dan Santat
New York: Hyperion
When a young boy visits his grandfather, he is frustrated that they do now know each other's languages.
He's about to give up when Grandfather notices the young boy's drawings and then shares drawings of his own.
Now, the two can communicate through their art, which leaves them each "speechless."
This book recently won the Asian/Pacific American Award.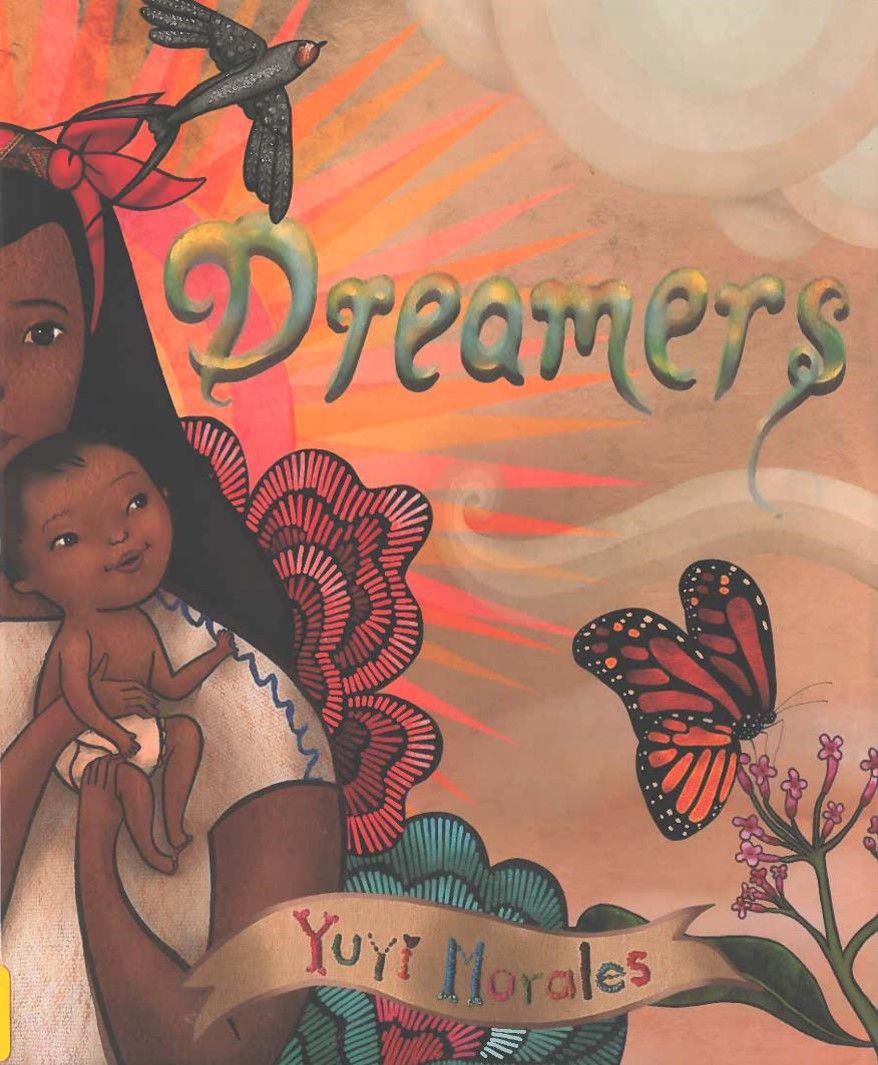 Dreamers
By Yuyi Morales
New York: Holiday House
A young mother and her baby traveled from Mexico to the United States and struggle with the language until they discover the local library.
hrough books, they learn to read and speak in English.
"Books became our language. Books became our home. Books became our lives."
Dreamers was awarded the Pura Belpré Illustration Award.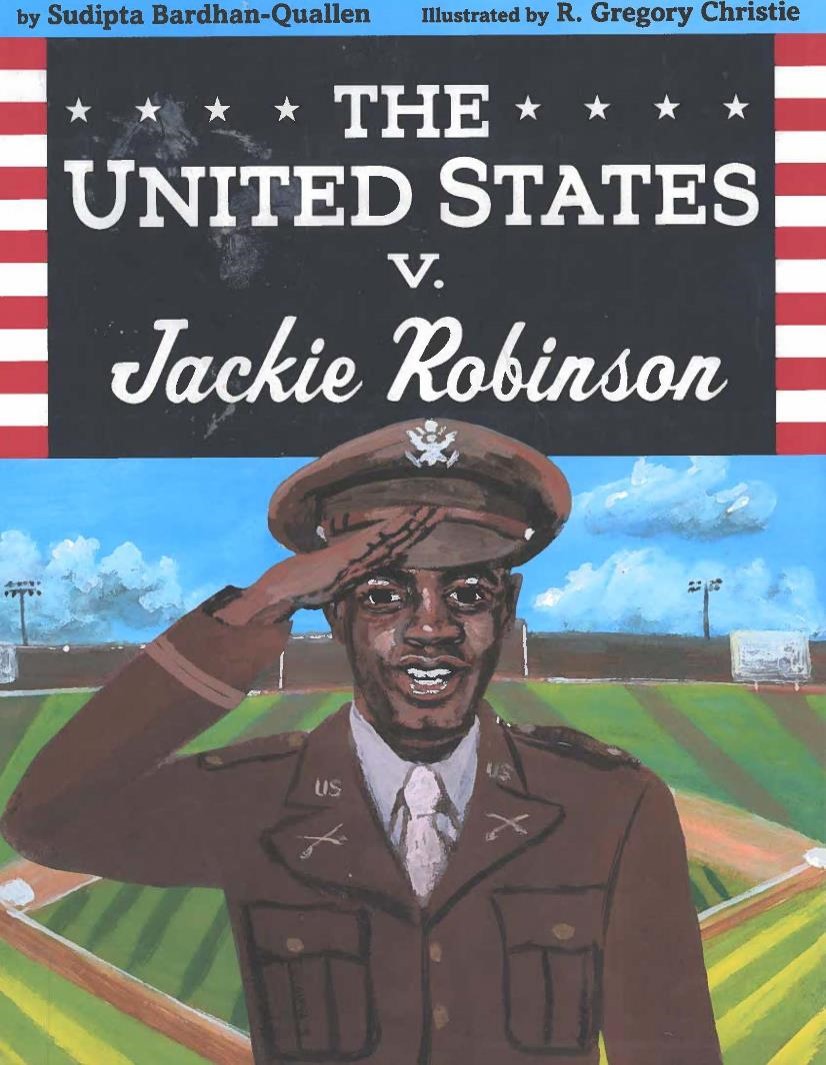 The United States v. Jackie Robinson
Sudipta Bardhan-Quallen; Illustrator: R. Gregory Christie
New York: HarperCollins
Jackie Robinson learned early in life to stand up for himself with patience and grace.
He wanted to play baseball as part of the Army team, but the white coach told him he could only play on a colored team. Later, he was charged with crimes he did not commit, because he was black.
Finally, in 1947, Jack Robinson broke the color wall and became the first African American professional baseball player.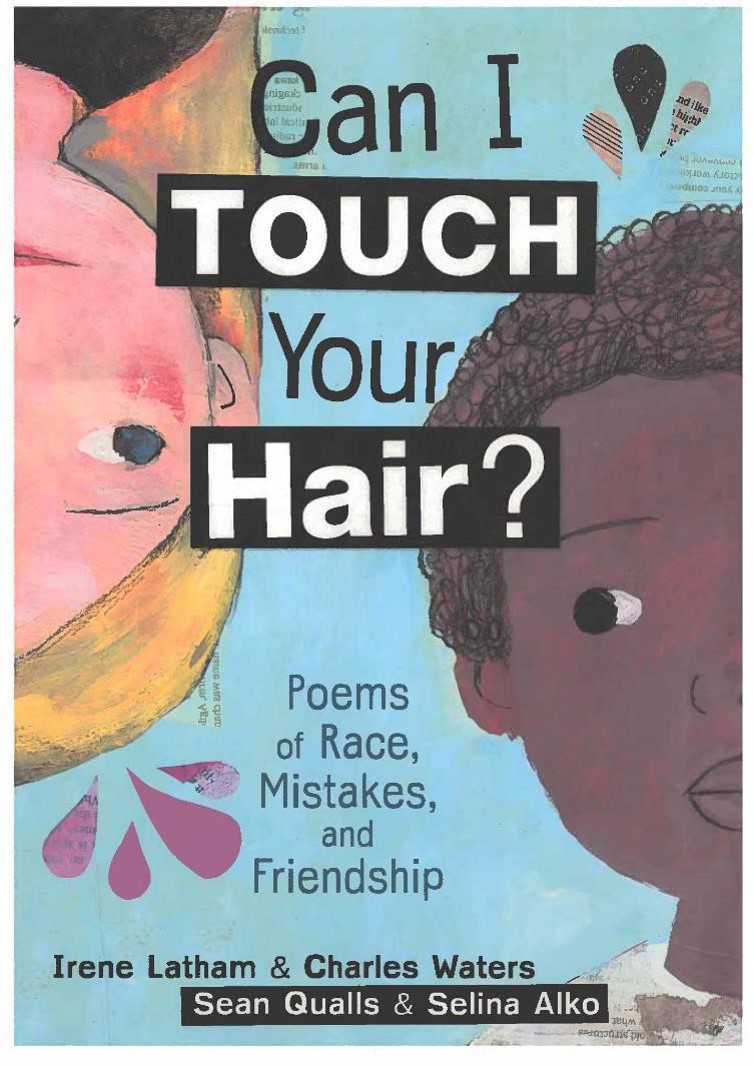 Can I Touch Your Hair?: Poems of Race, Mistakes, and Friendship
By Irene Latham and Charles Waters; Illustrators: Sean Qualls and Selina Alko
Minneapolis, MN: Lerner Publishing Group
The poems in this collection can be read individually, but collectively, they tell the story of a young girl worried because her partner in a poetry project is black
She just can't imagine that they can work together.
Over time, the two learn to see each other for qualities beyond the color of their skin and request, at the end, to partner on the next poetry project.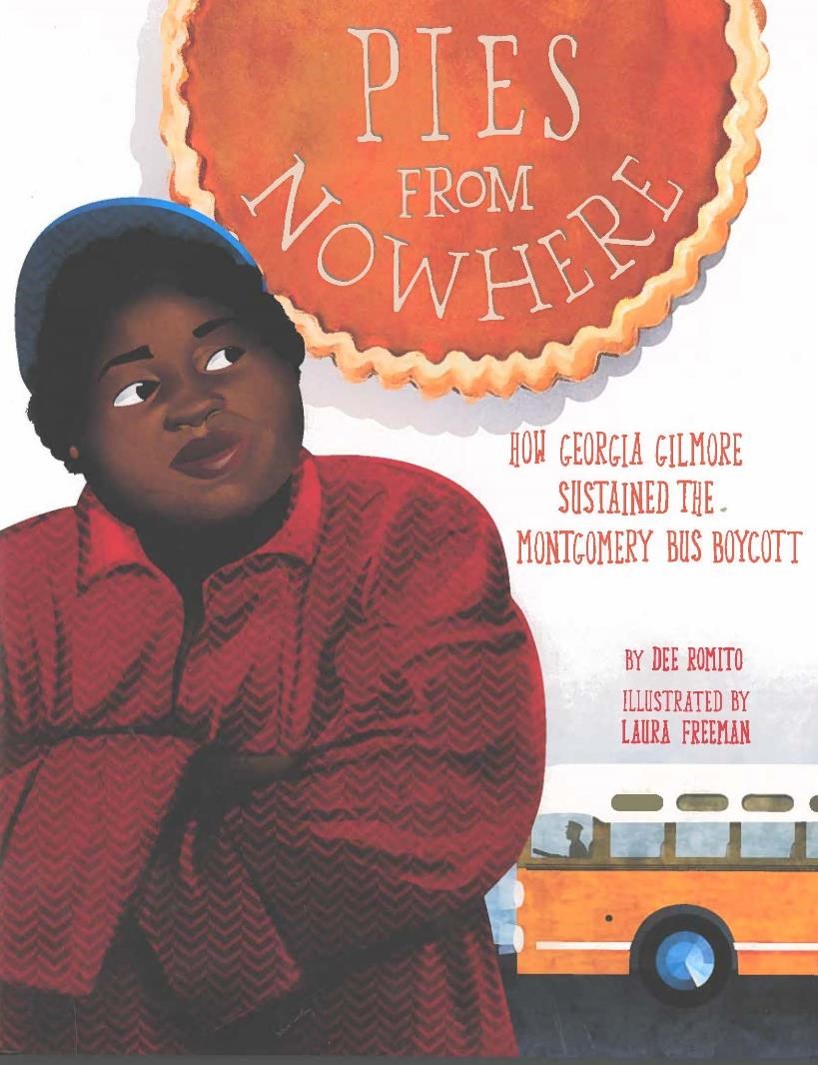 Pies from Nowhere: How Georgia Gilmore Sustained the Montgomery Bus Boycott
By Dee Romito; Illustrator: Laura Freeman
New York: Simon & Schuster
Georgia Gilmore was working in a restaurant when she heard the news about Rosa Parks and the Montgomery Bus Boycott.
Georgia wanted to help; she began selling her pies so she could donate to the boycott funds.
Soon, others began to bake as well, all the while fearing that they would be fired from their jobs if others discovered what they were doing.
Georgia lost her job at the restaurant but began to cook and bake for others to support her family and her cause.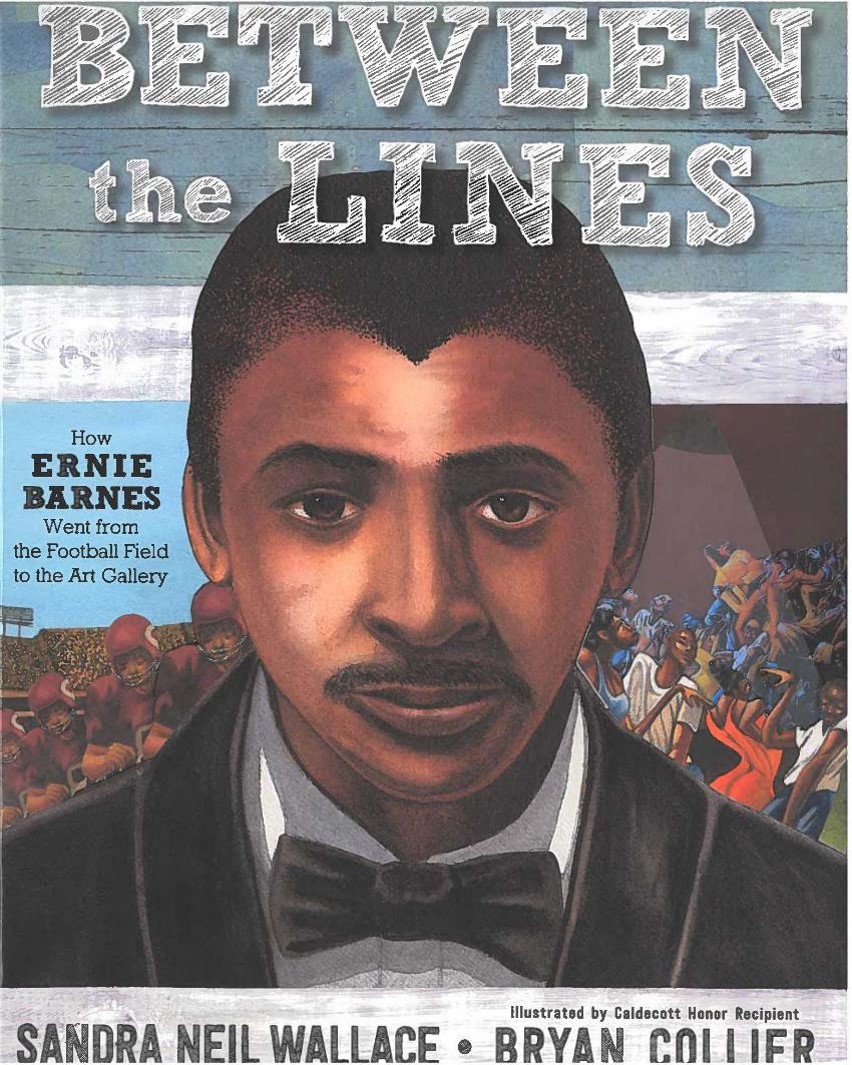 Between the Lines: How Ernie Barnes Went from the Football Field to the Art Gallery
By Sandra Neil Wallace; Illustrator: Bryan Collier
New York: Simon & Schuster
Ernie always wanted to be an artist but knew that his family and coach expected him to play football.
His first year of college, he visited an art museum and asked for the display of paintings by black artists.
The guide responded that, "Your people don't express themselves in that way."
When Ernie took his paintings, inspired by football, to a meeting of the owners of the American Football League, he became the official artist for the team.
Soon after, his work was displayed in the museum along with that of other black artists.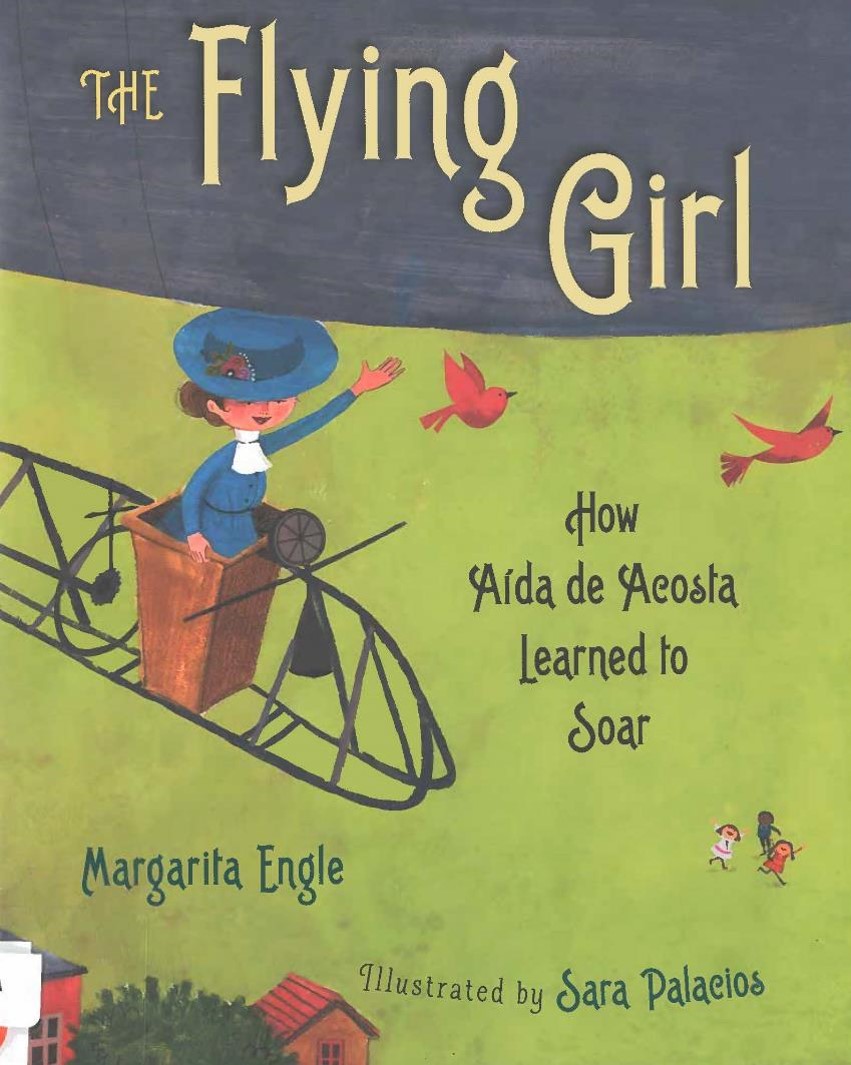 The Flying Girl: How Aida de Aeosta Learned to Soar
Margarita Engle; Illustrator: Sara Palaeios
New York: Simon & Schuster
From the moment Aida de Aeosta saw her first hot air balloon, she wanted to learn to fly.
Her mother responded emphatically. "No one will ever marry a girl who dares to fly!"
Finally, de Aeosta convinced a man to teach her to fly an airship and was thrilled that so many little girls noticed that a woman was piloting.
"All it takes to change the whole world is one wild dreamer's soaring example."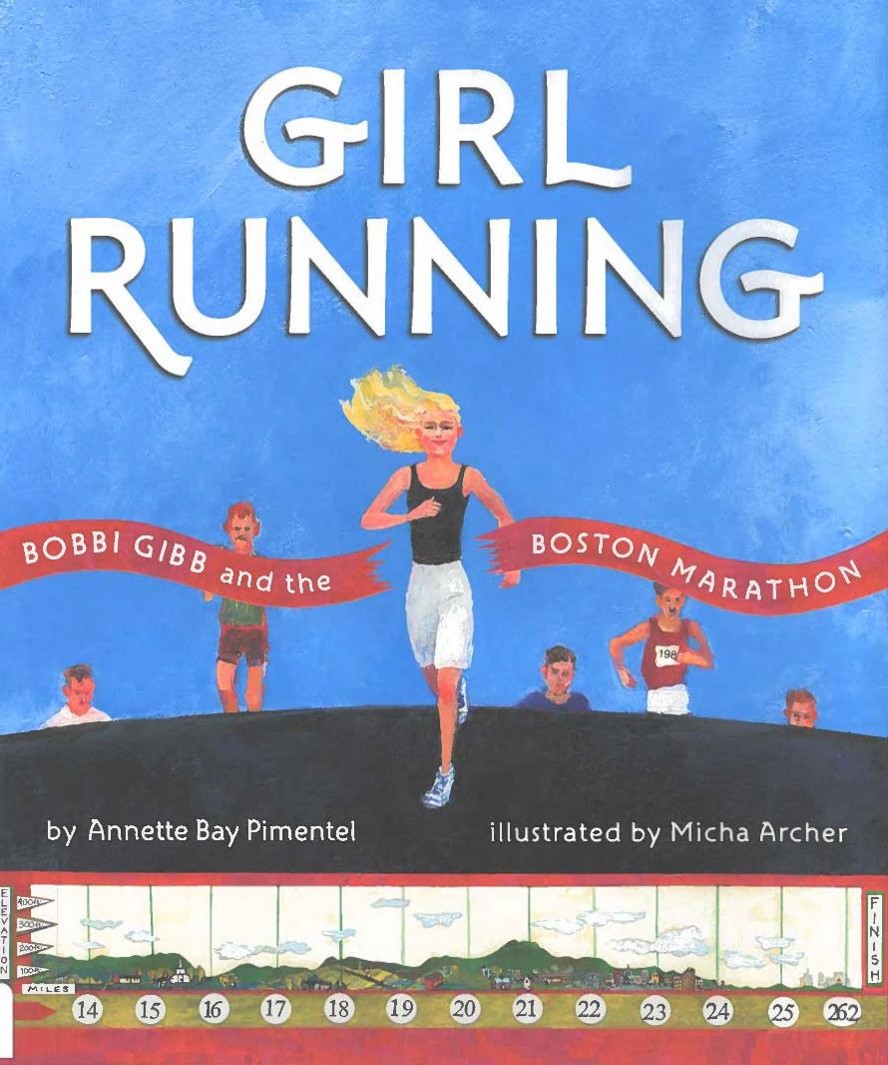 Girl Running: Bobbi Gibb and the Boston Marathon
Annette Bay Pimentel; Illustrator: Micha Archer
New York: Penguin
Bobbi Gibb was never allowed to join her school track team, but after school, she was a runner.
One year, she watched the Boston Marathon from the part of the course near her neighborhood.
Her legs "twitched" with desire to run, but her application was turned down because "women are not physiologically able to run 26 miles."
So, in 1966, she hid behind some bushes at the starting line and joined the runners, who did not recognize her gender until near the end of the race.
She beat 291 men, but it wasn't until 1972 when women were finally able to run in the race.
---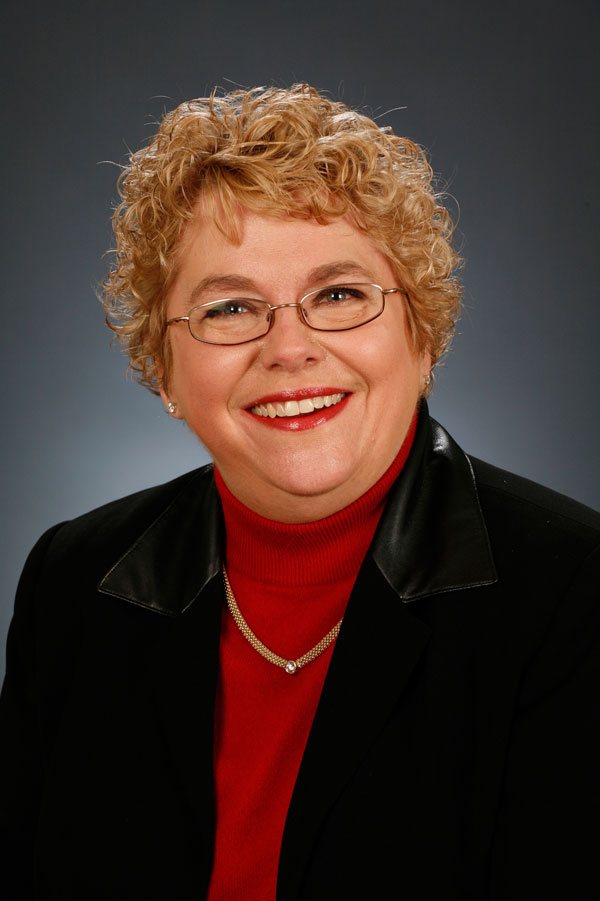 Patricia Scharer is a professor emerita of reading and literacy in early and middle childhood education in the Department of Teaching and Learning. She is known for improving literacy learning for thousands of students through her role as a teacher educator at Ohio State. She trained teacher leaders to work with teachers using the short-term, highly effective intervention, Reading Recovery®, which helps struggling first-grade readers catch up with their peers. She was also a trainer for Literacy Collaborative®, a comprehensive school reform project designed to improve the reading, writing and language skills of elementary- and middle-level students. Scharer recently edited a new book for inservice and preservice teachers: Responsive Literacy: A Comprehensive Framework, published by Scholastic.